Visual marketing is all about using visuals to attract customers. When marketing a product, there are lots of ways to use visuals to capture people's attention and interest. Below are just 8 visual marketing ideas to consider when promoting a product.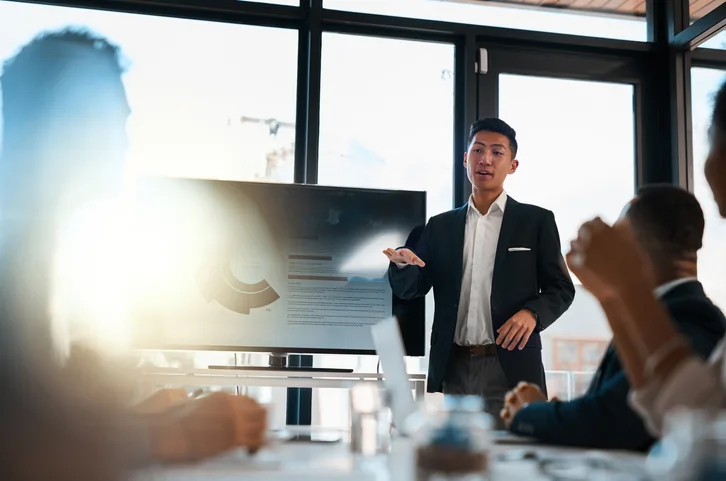 Design some exciting packaging
Snazzy packaging can help your product to stand out on the shelf. There are lots of ways to create exciting packaging. You could consider experimenting with shapes – just check out some of these creative t-shirt packaging shape ideas at https://designswan.com. Alternatively, you can use bright colors and big logos to attract attention (more about logos in a minute..).
Most companies will hire a third-party manufacturer such as https://3wincorp.com/ to design and create their packaging. Beyond aesthetics, make sure to consider factors such as recyclability, stackability, and cost when designing packaging.
Create an eye-catching logo
An eye-catching logo can help to make any business noticeable and memorable. Logos can be placed everywhere from flyers to email signatures (they can even be imprinted on your product itself). Ideally, you want your logo to be simple but striking. It should also communicate the message of your brand, either through colors, imagery, or fonts. For example, if your main aim is to be eco-friendly, you may want to use green coloring or natural imagery to communicate this.
It's worth hiring a professional graphic designer to create your logo. On top of creating a logo that visually stands out, you need to make sure that it's original (to avoid trademark lawsuits) and culturally sensitive, or else you may need to hire a trademark lawyer. Check out this guide for tips on creating an eye-catching logo.
Take some professional product photos
When promoting your product online or through print, you'll need some high-quality photographs of your product. These should be taken with a decent camera and should be framed correctly with the right amount of lighting. It's worth taking an array of photographs for different purposes, including close-ups of different parts and photographs from different angles. You can even look into 3D photos (these are great for generating customers online).
Many people underestimate the art of product photography. You'll likely want to hire a professional product photographer so that your photos are up to standard. Consider whether it's also worth hiring some models (especially important for clothes). Hiring models could also allow you to take action shots, which leads to the next visual marketing strategy…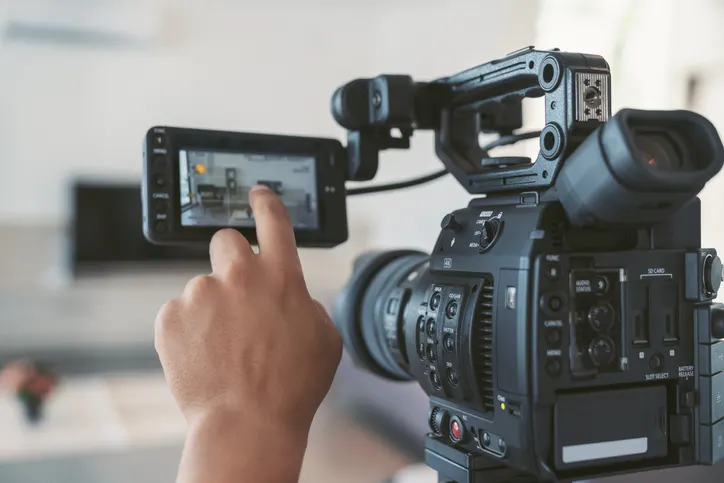 Demonstrate your product
Visuals can be used not just to grab people's attention but to show customers how your product works. Visual demonstrations of your product are a great way to build interest by showing just how effective your product is and how easy it is to use. You can use photos to demonstrate your product, however, live demos and videos are often the best way to demonstrate a product in action.
When creating a demo video or putting on a live demo, make sure that there is a clear view of the product. You should always offer a commentary over the top – this needs to be clear and engagingly delivered. Some companies hire actors to demonstrate their products.
Show how your product works with graphics and animations
Graphics and animations can sometimes provide an even more detailed idea of how a product works, helping to visualize the things that may not be able to be seen with the naked eye. This could include showing how an air conditioning unit cools air or how an anti-aging skin product fights wrinkles.
When creating graphics and animations, it's worth hiring a qualified graphic designer or animator who can visualize things in a fun way. Such videos or animations could be placed on your website, on the packaging, or within video adverts. Be wary that more detailed animations will likely cost more to create.
Create a video advert
Video advertisements are another great way to visually market your product. They may contain live demos and explainer animations, however, they can also offer much more than this – you can tell stories or even do something completely random simply to be memorable (the Cadbury's drumming gorilla advert is a prime example of this).
Creating a professional video advert requires hiring a professional video production company in many cases. A company like Shootlab.co.uk would be able to carry out your vision and assist in creating the best ad possible. You may also want to hire some actors. Consider which platform you plan to promote your video advert on so that you can make the advert the right length. It's also important to have a budget when creating a video advert – spend too much and you may not make a return.
Create a behind-the-scenes video
Another popular form of video marketing content is behind-the-scenes video. This shows how your product is made or possibly shows the design process itself. These videos are different from adverts in that they're not purely promotional – they're largely informational but may still have the power to build leads.
As with a video advert, you should hire a professional video production company to help you create one of these videos. Behind-the-scenes videos don't have to belong and you can decide exactly what to show. This guide at https://pointintimestudios.com explains more about how to create an engaging behind-the-scenes video.
Encourage third-party video reviews/unboxing videos
The internet has created a huge rise in third-party marketing content. Video content on Youtube and TikTok such as product reviews and unboxing videos are very popular and can help to sell your products. It's worth reaching out to YouTubers that focus on your industry and seeing if they would be willing to do a video on your product. Some Youtubers may accept payment to create sponsored or affiliate videos, while others may prefer to pick and choose who they review. To know more about how TikTok's Algorithm works, And how you can use it to your advantage you can visit socialboosting.com
There are now PR companies and influencer agencies that can help you to land content on these Youtube channels. However, you don't have to necessarily use these services to get in contact with Youtubers – especially those that don't have too large a following. Obviously, Youtubers with a bigger following are more likely to generate leads for you. This post details more information about pitching to influencers.