When it's time to move house to a new city or even state, the excitement of it all can at times be overshadowed by, well – the stress of it all. There is a reason why it's said that the three most stressful things we can endure are death, divorce, and moving day.
But, as with most things in life, it doesn't have to be that way. With some simple planning and a solid checklist, you can turn moving day into a day you actually look forward to.
Here's how.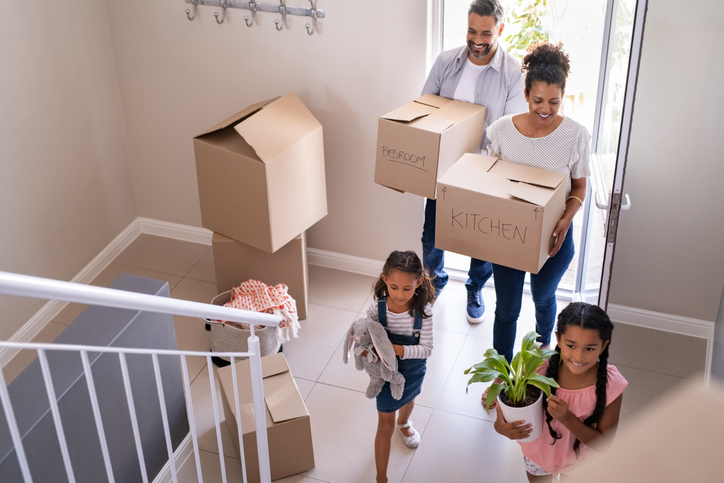 PLAN, PLAN, AND THEN PLAN AGAIN
Nothing will make your day easier than a solid plan, well thought out, frequently adjusted to keep changing circumstances in mind, and robustly implemented. Involve your whole family including your children, and get it done in good time.
Help your kids make their own plan and let them carry it out (under supervision of course). The earlier you start planning, the better and remember to include a financial plan too.
KEEP A ROOM FOR UNWANTED ITEMS – AND DONATE THEM
Moving day is great for one thing in particular – working through all the stuff that you've accumulated over time and simply no longer have any use for. This is good for several reasons. Firstly, it makes your haul a lot more streamlined and less heavy, secondly, it's also a great psychological tool and will help you draw a line under your old life and get you pumped for your new one, and you get the feel-good factor for having done something good.
DON'T FORGET TO START PACKING
Start your packing in advance and begging with the rooms you use the least. Keep your living room until last because you'll need one area where you can still hang out, chill or take a breather in between all the moving-day madness. Get your kids' rooms done fairly early too but let them have their "last night" in their rooms. It's their opportunity to say goodbye.
GET THE RIGHT MOVERS FOR THE JOB
This is an area that you're going to be grateful for, for a long time coming. Movers can be costly, but planning and saving in advance will make the experience a lot easier. Whether you need interstate moving, or you're moving to another part of the city, getting the right people in will guard against damage and make the entire experience less stressful.
PREP YOUR NEW HOME
Make sure you get into your new home the day before moving day for a solid clean and sanitize, and if you can take the fridge with you and get it stocked with soft drinks and juices, snacks, and food, and any medication that needs to be kept cold. You cannot go wrong with this idea.
Remember to do your last-minute sweeps through the house, double-checking storage areas, basements, and attics as well as outside sheds and garages. Moving day doesn't have to be stressful, all it takes is good planning and solid time management. You can find some more great ideas, here.
For your kids, this is already going to be upsetting as they contemplate new friends, possibly new schools, and a whole new life, so keep them involved in the process and remember to take a moment as a family, to say one last goodbye to the house you used to call, home.