I may or may not have a slight obsession with Mexican food. Taco Tuesday is my favorite dinner of the week, and I am down to go to my local hole-in-the-wall taco stand at any given time. That being said, I do like to change it up from week to week. This week, we combined my and my husband's favorite foods. Seafood and Mexican food! Sheet pan shrimp fajitas ended up being the meal we decided on. It was easy, and fast, and barely any clean up!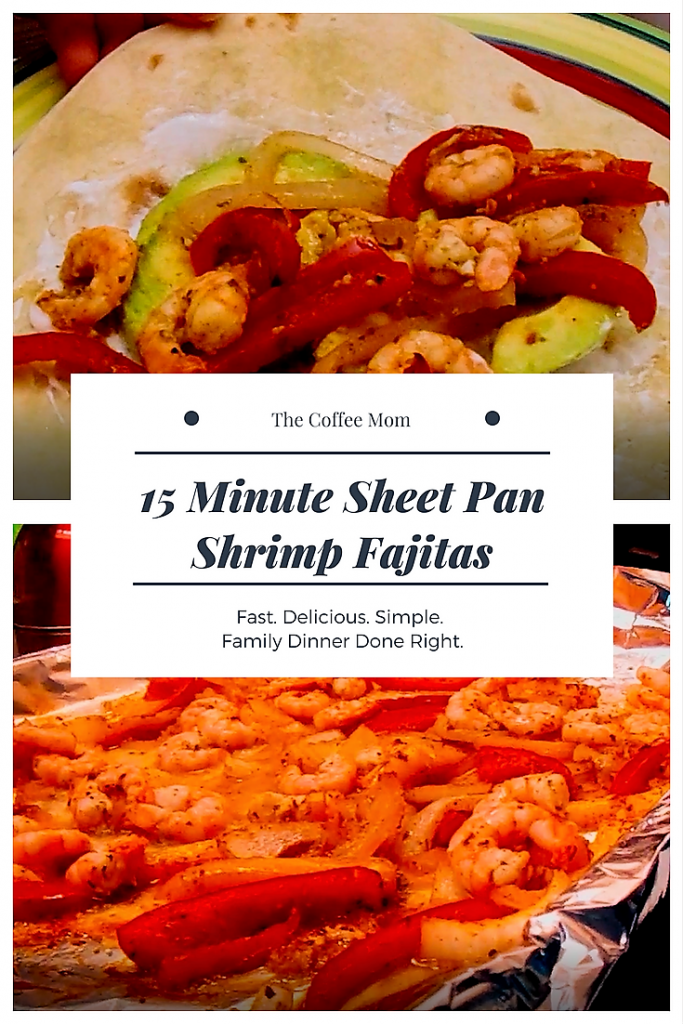 Sheet Pan Shrimp Fajitas
It is almost impossible to beat a sheet pan dinner. Although I love my slow cooker, sheet pan meals have to be a close second. Anything with easy cleanup is a winner in my book really. These sheet pan shrimp fajitas combine peppers, onions, and shrimp on one pan to make a perfect meal!
What You Need
I managed to get all of my ingredients at Walmart using the online grocery pickup. Seriously, if you aren't using this then you are really missing out! Order online and have your groceries brought right out to your car when you arrive! You can check them out and even save $10 off of your first order right now.
Anyways, this recipe takes relatively few ingredients. You will need shrimp, peppers, onions, some seasoning, taco shells, and any toppings your heart desires. One thing that I found that I really loved was this box of Knorr Cilantro Mini Cubes. I just thought these were so cool. They were perfect for one meal and I am not wasting a whole bunch of Cilantro!
That is really the beauty of fajitas though, is that you can top them with anything you like. There is no right or wrong way to make a fajita.
Personally, I love to load mine up with lettuce, cheese, sour cream, salsa, and avocado. I am that person who usually puts too much in my shell and then can't properly fold it. It gets messy, but isn't that the fun in it?
While I loved these just like I made them, I think next time I am going to add some mushrooms to the mix as well! I love changing things up every time I make it. It makes dinner a little more exciting.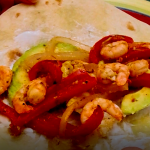 Sheet Pan Shrimp Fajitas.
Ingredients
1

LB

Shrimp

1

Onion

1

Red Pepper

1

Yellow Pepper

1.5

Tbsp

Fajita Seasoning

1

Tbsp

Olive Oil

2

Tsp

Cilantro

1

dash

Hot Sauce

Tortilla Shells

1

Tbsp

Lime Juice
Instructions
Thinly Slice Peppers and Onion


Toss together with a little olive oil, fajita seasoning, and a dash of hot sauce. Season according to your personal taste. I used about 1 Tbsp of Fajita Seasoning.

Spread onto baking sheet and bake for 5 minutes.

Toss together your shrimp with lime juice, Cilantro, and Fajita seasoning.

Add the shrimp to your sheet pan with veggies and bake for 8 more minutes

After 8 minutes, place under broiler for 2 minutes

Let cool and enjoy! Roll into a Fajita shell and top with all of your favorites.