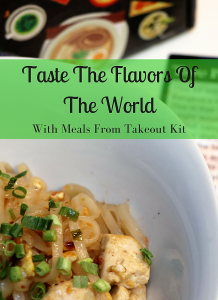 If y'all have been around here for any length of time, you have probably noticed by now that the two things I am most obsessed with are Disney and food. Today I am going to focus on the latter and we are going to dive deep into my love of food. From creating recipes to going out and trying new things… I just have this true love of all things foodie. Recently, I was given the chance to try out something new to me that really sparked my foodie soul. That thing, the Takeout Kit Meal Subscription service.
*This box was provided to me free of charge for review purposes. my opinions are 100% my own. This post also contains affiliate links. I may receive a small commission at no extra cost to you if you use my links for this service*
Takeout Kit Meal Subscription Service
My newest foodie adventure has been trying out the Takeout Kit meal subscription service. This meal service is really fun, and they have loads of different dishes you can choose from. Their dishes are all samplings from around the world. Different meals you would typically go out to eat or order as takeout, now delivered right to your door for you to create.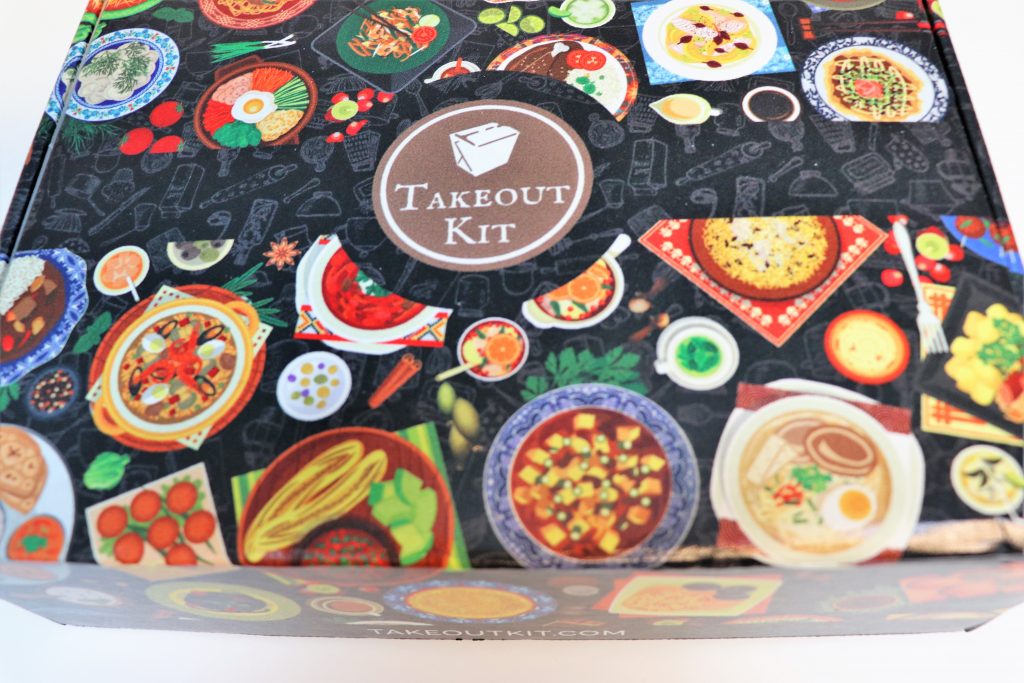 How It Works
Takeout Kit meal subscription service is really simple and straight forward. You can choose to either purchase one meal, or set up a monthly subscription. You get to pick your meal! So no surprises here. You browse through their offerings ans select the one that is perfect for you.
The meals serve 4 people, and run around $30 on average per box. So that breaks down to about $10 per person, which you would probably be spending much more than that if you were picking up actual takeout! If you want to save even more, you can sign up for their email list and get 10% off of your first purchase. You also will save money by choosing 3 pack meals and pre-paid subscriptions over purchasing singular meal options.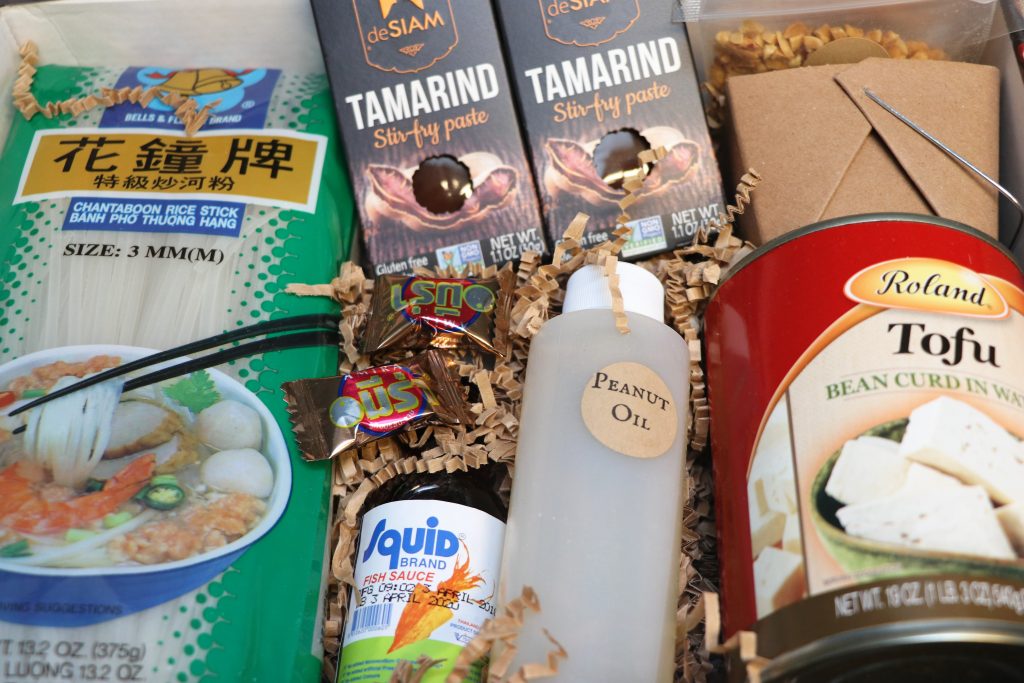 Tofu Pad Thai
The meal I ended up choosing was the Tofu Pad Thai. Honestly, I was a bit nervous at first since I had never had Tofu before, but I was wanting to try something new and expand my foodie pallet. In the end, I was not let down! The meal was absolutely delicious, and even the kids loved it.
My box came very quickly after my order was placed. Once it arrived at my door I was ready to dig in! The box itself was beautiful, and it had everything inside needed to make a delicious takeout inspired meal.
The instructions were simple and straight forward, and I really loved that there was literally no prep work to be done. Everything was already chopped and portioned perfectly, so all we had to do was follow the directions.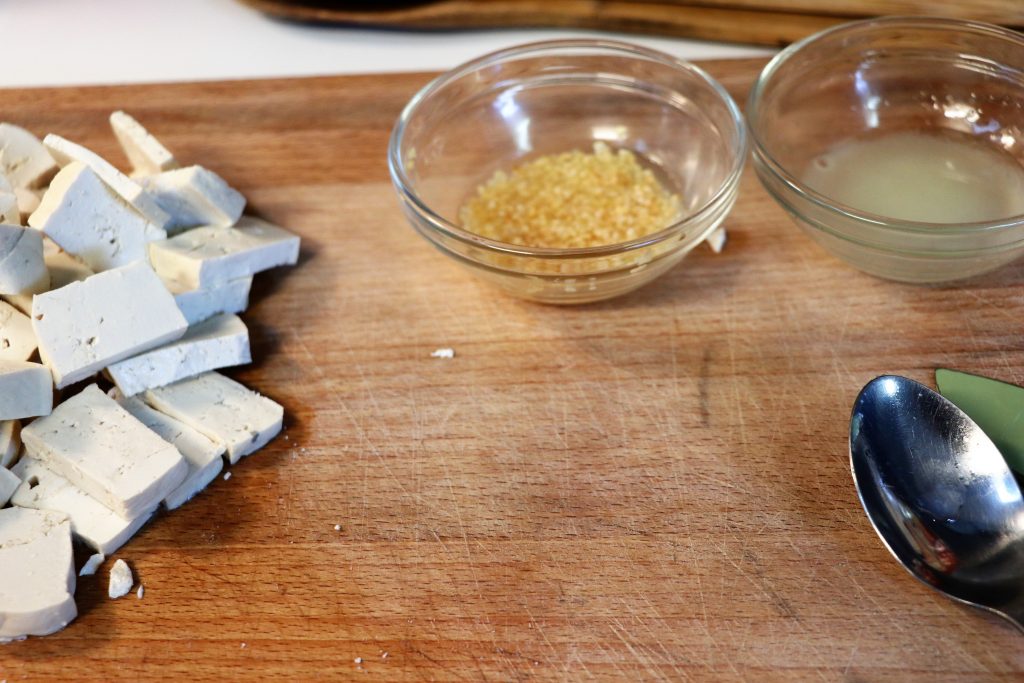 From start to finish, our meal took about 40 minutes to prepare. The particular meal we selected is one of the middle range as far as cook time. They do offer meals that can be done in 30 minutes or less; which is perfect for a busy weeknight!
Preparing the Meal
As I mentioned, meal prep was relatively non existent, and the directions were extremely simple and easy to follow. We love to cook, but I know not everyone has the same kitchen experience. The Takeout Kit meal subscription box makes it easy for people of varying ranges of kitchen experience to really prepare a delicious meal, and immerse themselves in the dish of a different culture.
The part that scared me the most was the Tofu. I have never eaten it, let alone cooked with it before. Thankfully, it ended up being really easy to cook and super delicious!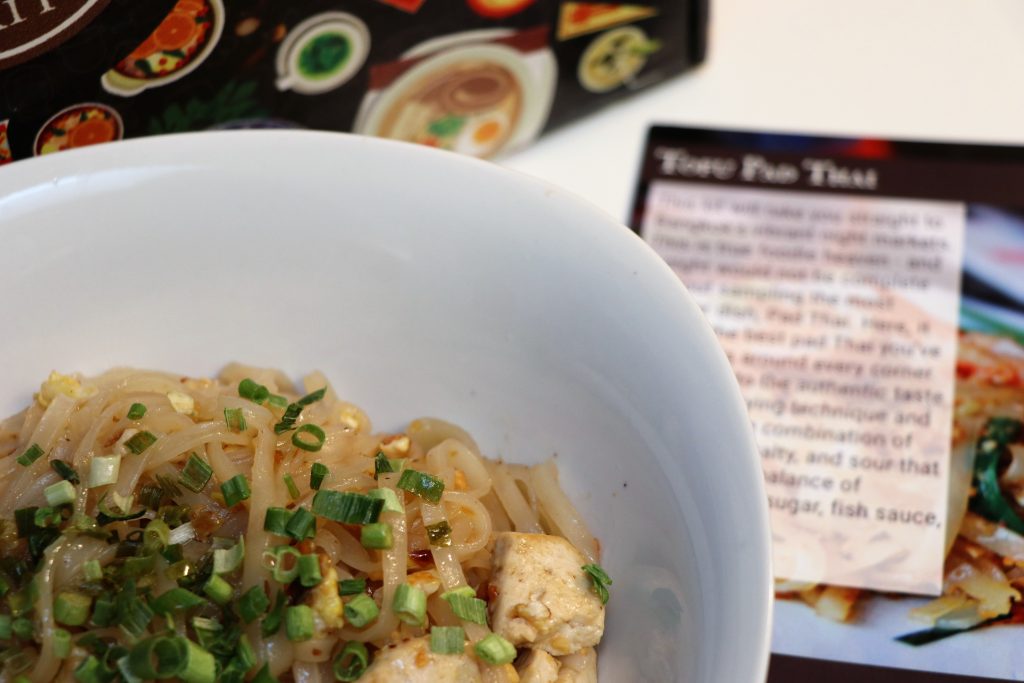 Would I Get Takeout Kit Again?
If you are wondering if I would order the Takeout Kit meal subscription box again……The answer is a resounding yes! It was delicious, easy to make, and a really great value for the money. They have a few meals that I am really interested to try, like their Pho ( which I am a sucker for good Pho) and an Indian Butter Chicken.
So if you are on the fence about this one, I would totally recommend you jump on off and give it a try. This service is especially good for the more adventurous eaters and those who want to try the flavors of the world!