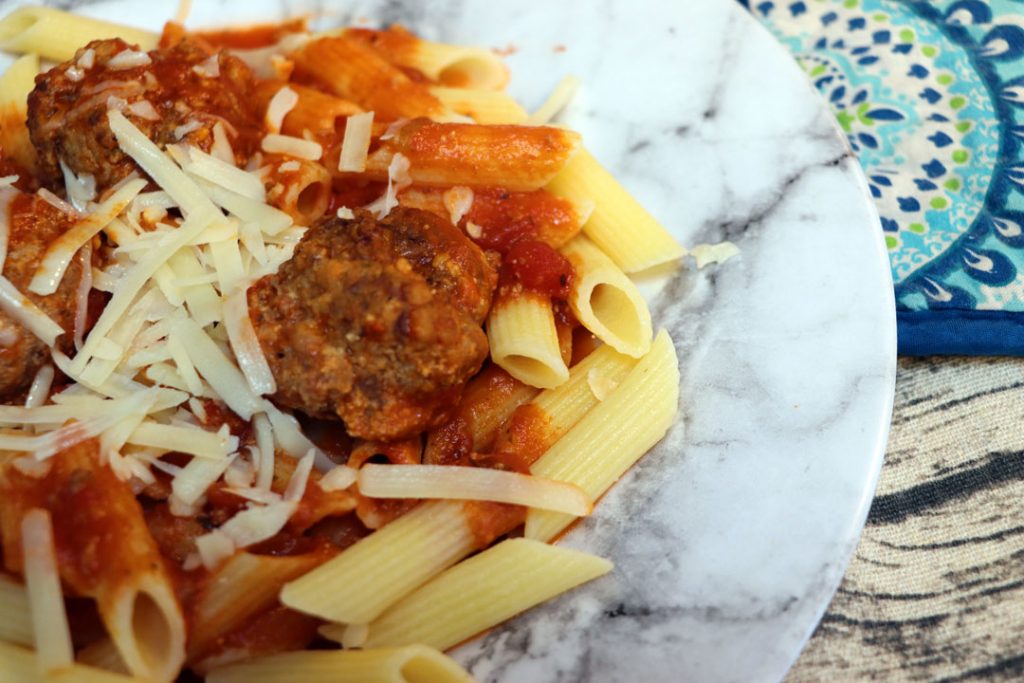 Even the kids will love these super easy homemade meatballs!
Looking for a simple but delicious weeknight dinner? These easy homemade meatballs are my go to! They please the kids, the Italian husband loves them… oh, and they have veggies sneakily hidden inside that only you will know about!
Meatballs are versatile and pretty much everyone love them. This recipe is super easy to make and even easier to customize! Eating keto? Swap out traditional breadcrumbs for ground pork rinds!
Not feeling pasta? Put them in a hoagie and make some delicious meatball subs! Don't worry, we will talk about some more simple meatball swaps you can make in a minute, but for now… Let's get to the meat of the story so to speak. The easy homemade meatball recipe (with secret hidden veggies).
Homemade Hidden Veggie Meatballs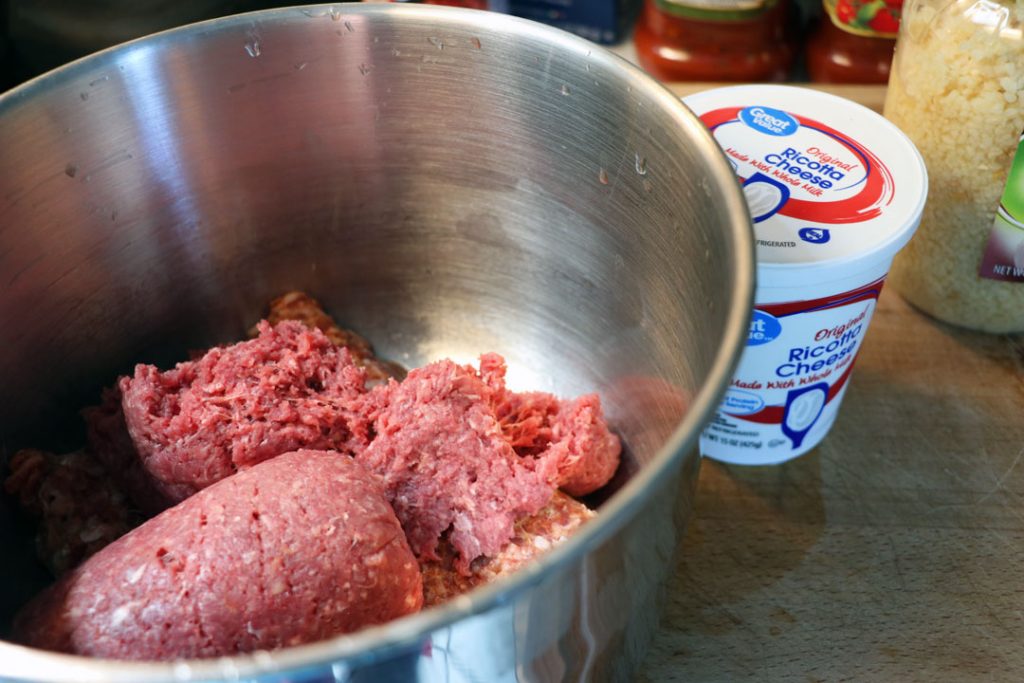 Personally, I like to use two different ground meats for my meatballs. A combination of ground beef and ground Italian sausage. This gives the meatballs a really nice flavor. So grab out a large mixing bowl and start combining your meats.
Let that sit for a moment while you grab your secret ingredient. Zucchini! For this recipe, I took a whole zucchini and used my cheese grater to make it almost unnoticeable when mixed with the rest of the ingredients.
Mixing in zucchini will help up the flavor and the health benefits of your dinner, while your kids are none the wiser that they are really eating veggie meatballs!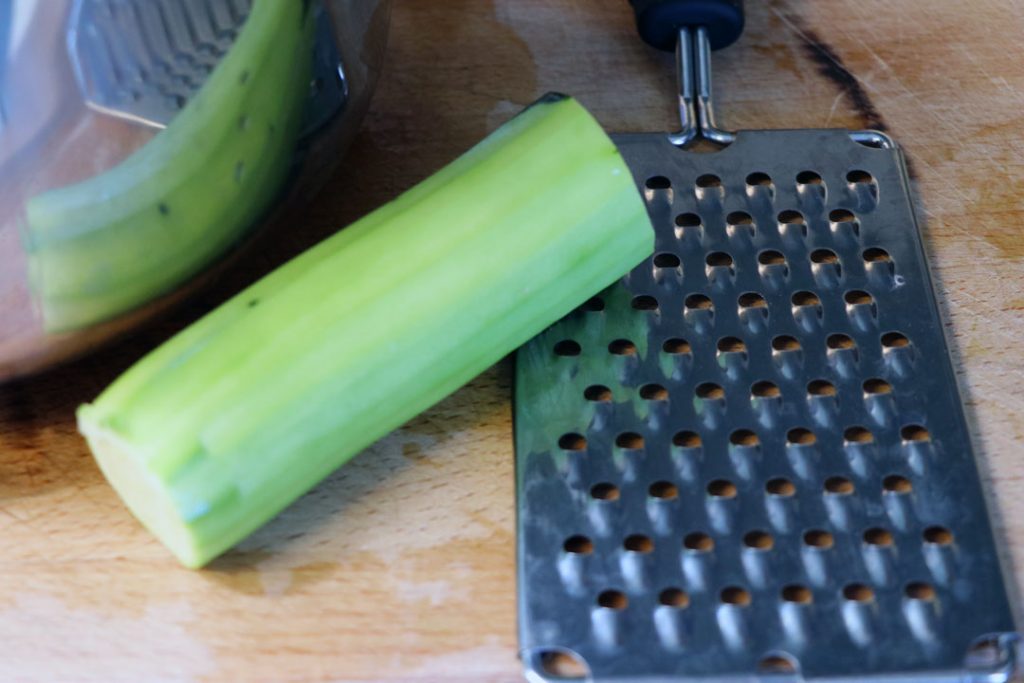 Once you have the zucchini in your bowl, mix in a small container of ricotta cheese, breadcrumbs, Italian seasoning, minced garlic, and two eggs.
Combine well! I have found that it is much easier to use my hands for this part as a spoon never really gets everything properly mixed.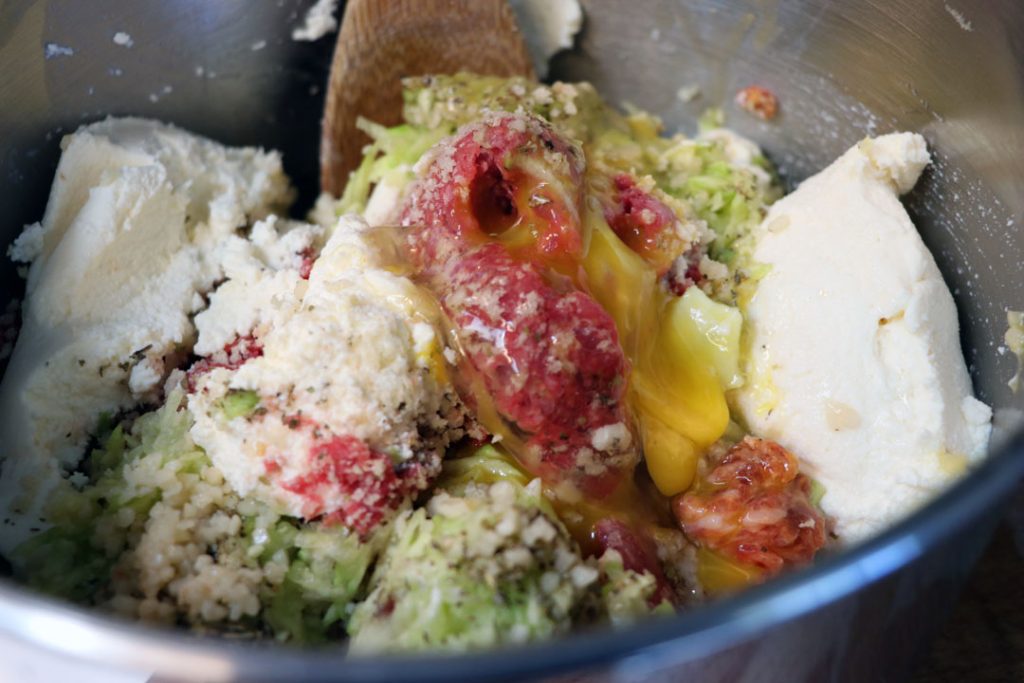 Form your meatballs and place them on a cooking sheet. I prefer to use a cast iron skillet. Honestly, I think everything tastes better when cooked in cast iron so it is my go to for almost ever recipe I make.
Once you have your formed meatballs, you are going to want to cook them at 425° for about 20 minutes. Time will vary based on your oven. It is always good to check to make sure you don't over cook or under-cook your food.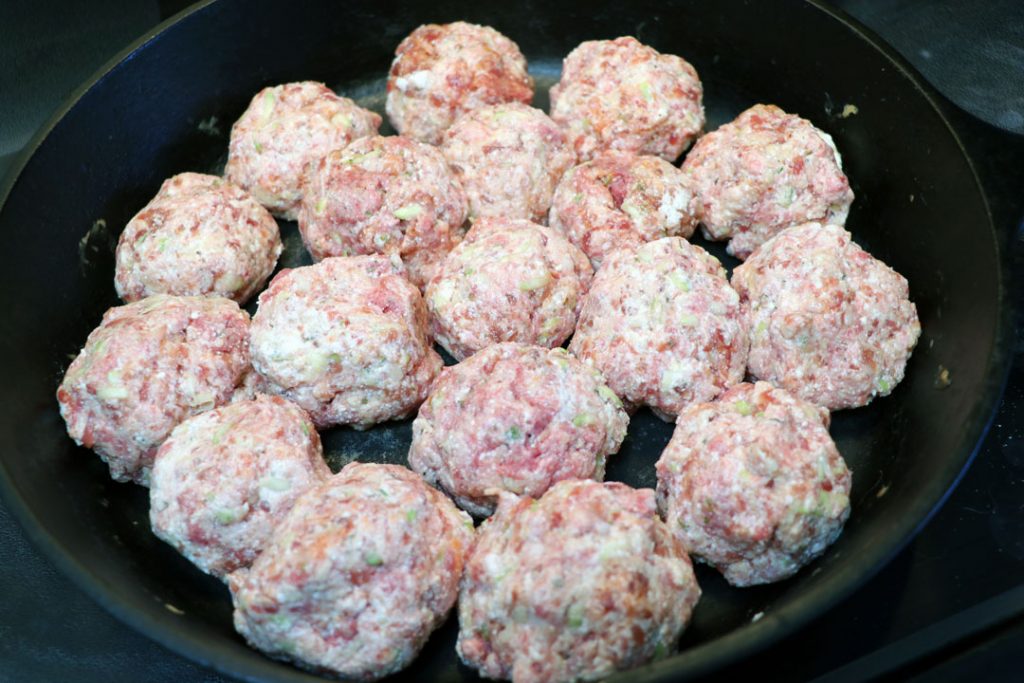 Once your homemade meatballs are done, top them with your favorite pasta sauce.
Then you can enjoy these simple veggie meatballs over pasta, on a sandwich, or just eat them as they are!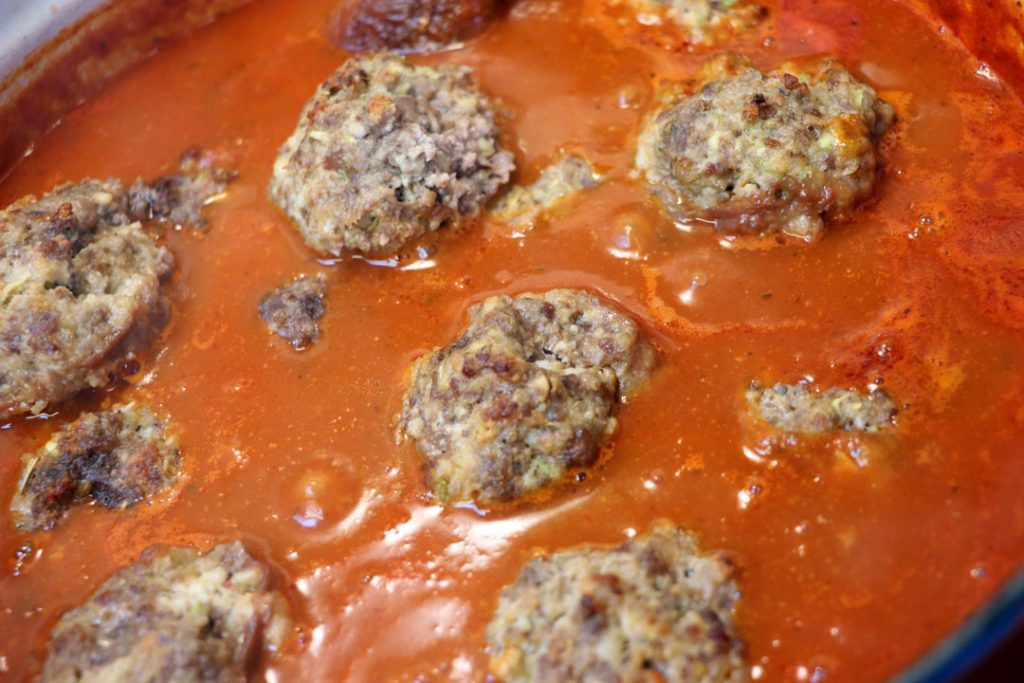 Simple Ways To Customize This Recipe
You don't have to simply take this recipe at face value! Meatballs are super simple to change up according to your own personal taste.
As I mentioned earlier, you can swap the breadcrumbs for a keto friendly ground pork rind. I have done this swap myself in the past and it really is delicious.
The meats can also be swapped out as you please. They are great with only one ground meat or any combination of ground pork, beef, turkey or chicken! Not wanting meat at all? Lentils are a great vegetarian alternative!
Not a fan of zucchini? Not an issue! You can swap out any veggie of your choice. Mushrooms make for a great addition, as well as squash, riced cauliflower, or even cooked spinach!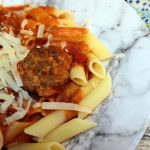 Homemade Meatballs with Hidden Veggies
Easy homemade meatballs with hidden veggies! A great weeknight dinner to please the whole family. These hidden veggie meatballs are delicious, easy to make, and easy to customize
Ingredients
1

Lb

Ground Beef

1

Lb

Ground Italian Sausage

2

Eggs

1

Small

Container Ricotta Cheese

1

Tbsp

Minced Garlic

1

Tbsp

Italian Seasoning

1

Zucchini
Instructions
Grate the peeled zucchini and place it into a large mixing bowl

Mix the remaining ingredients together in the bowl

Form meatballs and place them on a baking sheet or cast iron skillet

Bake at 425° for about 20 minutes or until cooked through

Top with your favorite pasta sauce and enjoy on top of pasta or as a meatball sub!
Do you like adding in hidden veggies to your weeknight recipes? Let me know below and don't forget to follow along for more family friendly recipes often!
Don't forget to follow The Coffee Mom on Facebook, Instagram and Twitter to stay up to date with all of our family travel, parenting tips, family friendly recipes and so much more!