It is officially November and that means I can start craving a huge turkey dinner right? I have always wondered though, why do we seem to only really eat turkey during the Holidays? Personally, I would have turkey much more often! The other day I was having a real "ready for Thanksgiving" moment. So what is a girl to do but make grab a turkey tenderloin, coat it in cranberries, wrap it in bacon and enjoy! Seriously, this was pretty easy and it can be made all year round to satisfy that Thanksgiving turkey craving.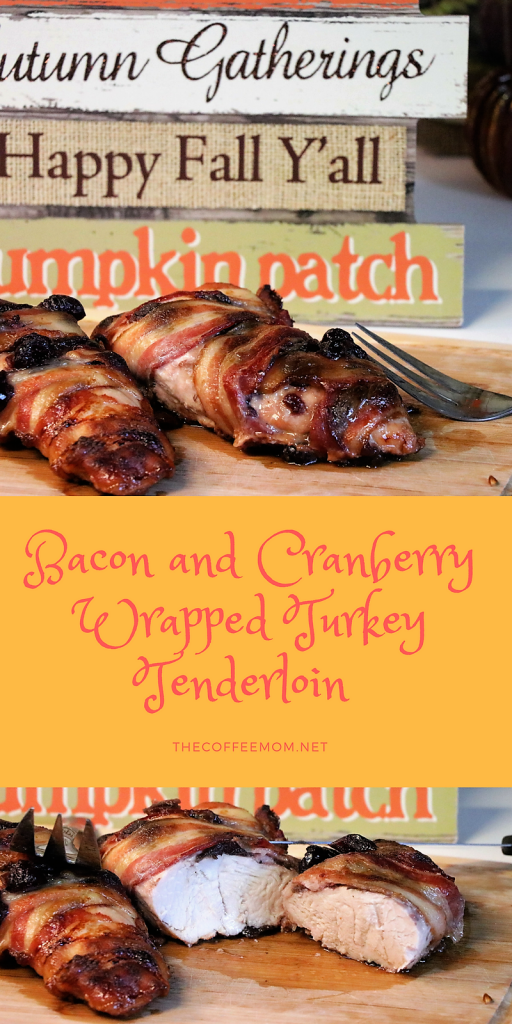 Cranberry & Bacon Wrapped Turkey Tenderloin
I know we still have a little while until Thanksgiving, but I was really wanting some turkey, and not just lunch meat. Maybe it is just me, but I had no idea you could buy just turkey tenderloins at the grocery store. I had never had them, never cooked them, but they flew in my cart and headed to checkout with me. Honestly, while the cook time was a bit long, these were so easy to make!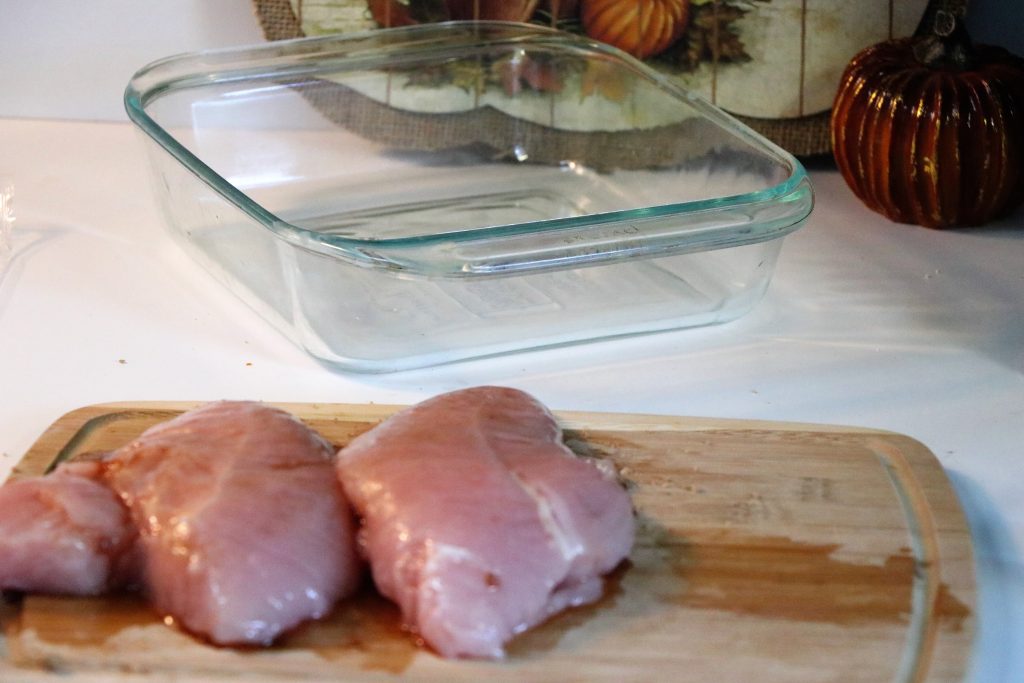 They look like big chicken breasts, or little pork tenderloins. I think this recipe would be amazing with either one of those other proteins as well. All you would have to do would be adjust the cook time.
I started out by just rubbing my meat with some brown sugar. Then topped it with some whole cranberry cranberry sauce. I used the kind out of a can, but you can use frozen or even fresh cranberries.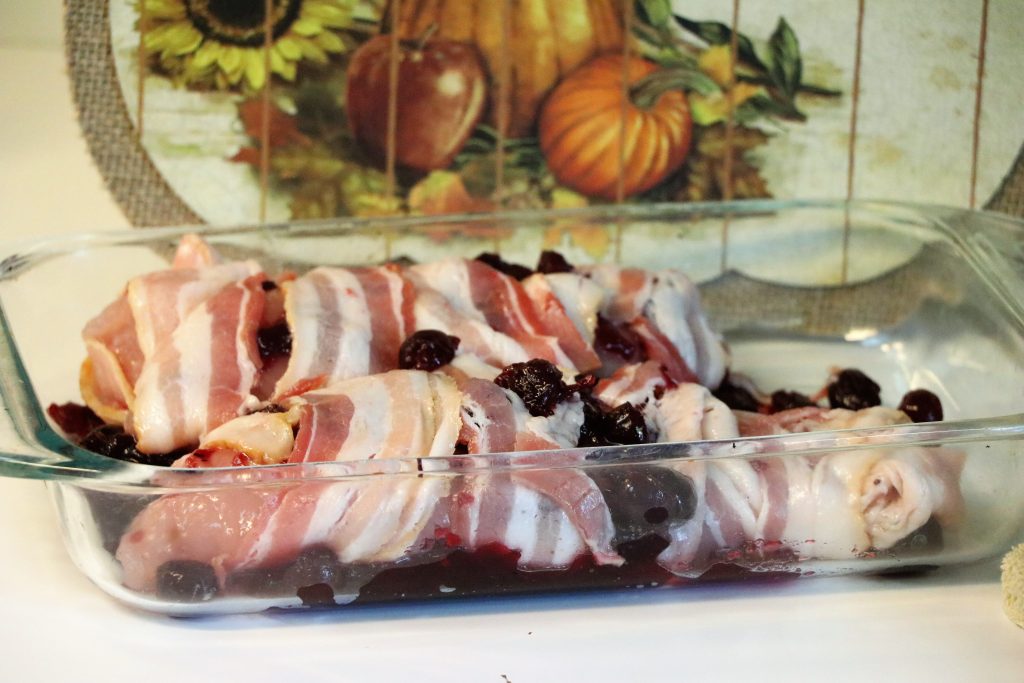 After the turkey tenderloin is covered in brown sugar and cranberry, wrap it with bacon! I mean, everything is better wrapped in bacon right? The fat from the bacon as it cooks really helps keep the turkey nice and tender during this long cook time.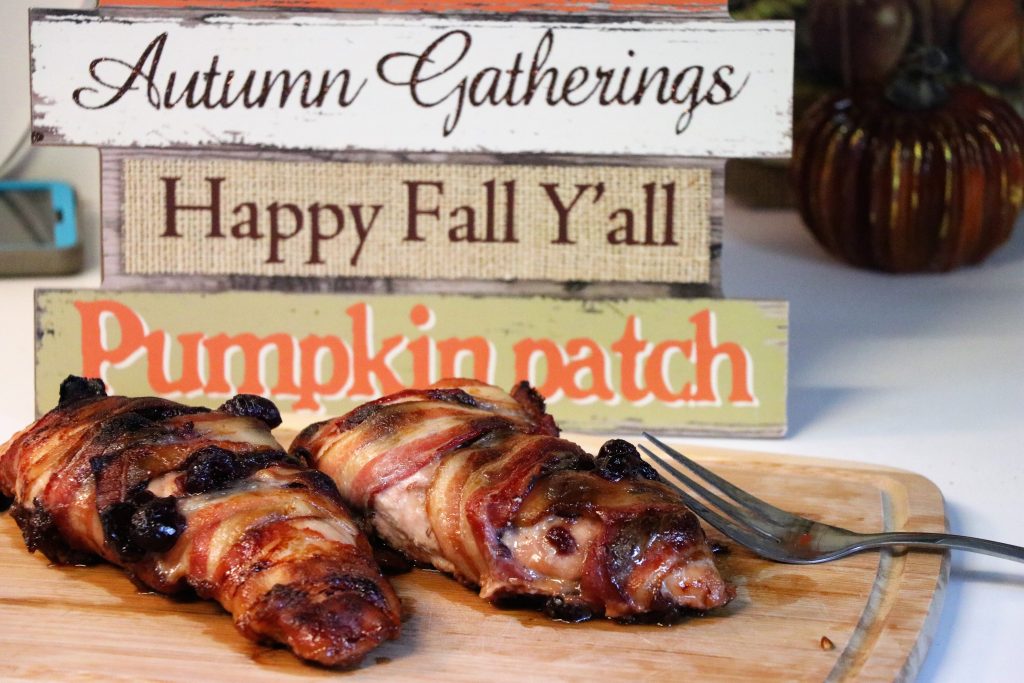 Place in the oven at 375 for 60-70 minutes and walk away. Once it is done, let the meat rest for a bit, slice it and enjoy!
This is a wonderful alternative to a Thanksgiving dinner that can be done year round! I was able to find the Jennie-O brand of turkey tenderloin right in the meat section of my local Publix. I also ended up with a good bit of leftovers, which you will see get put to use here in a later post!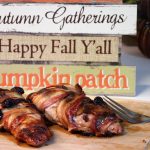 Cranberry & Bacon Wrapped Turkey Tenderloin
This Cranberry & Bacon Wrapped Turkey Tenderloin will satisfy that Thanksgiving Turkey craving any time of the year.
Total Time
1
hour
10
minutes
Ingredients
1

Package

Turkey Tenderlon

Can use chicken breast or pork tenderloin, just adjust cook time.

Brown Sugar

Whole Cranberry Sauce

Bacon
Instructions
Rub turkey tenderloin with brown sugar on all sides.

Top with cranberry sauce. Use as little or as much as you prefer.

Wrap with bacon and place in a glass pan

Cook at 375, uncovered, for 60-70 minutes. Allow to rest 5 minutes before serving.