I am always trying to find new easy weekday meals for my family. Thankfully, my tiny humans aren't as picky as they used to be, so I am able to get a little more creative once in a while. Between working from home and all of my other responsibilities, I just don't have the time to cook in depth meals on weeknights. I recently tried out this super simple Italian sausage with peppers, onions and mushrooms and they were a hit! The dish came together in under 30 minutes, and we had leftovers for lunch for my husband and I the next day.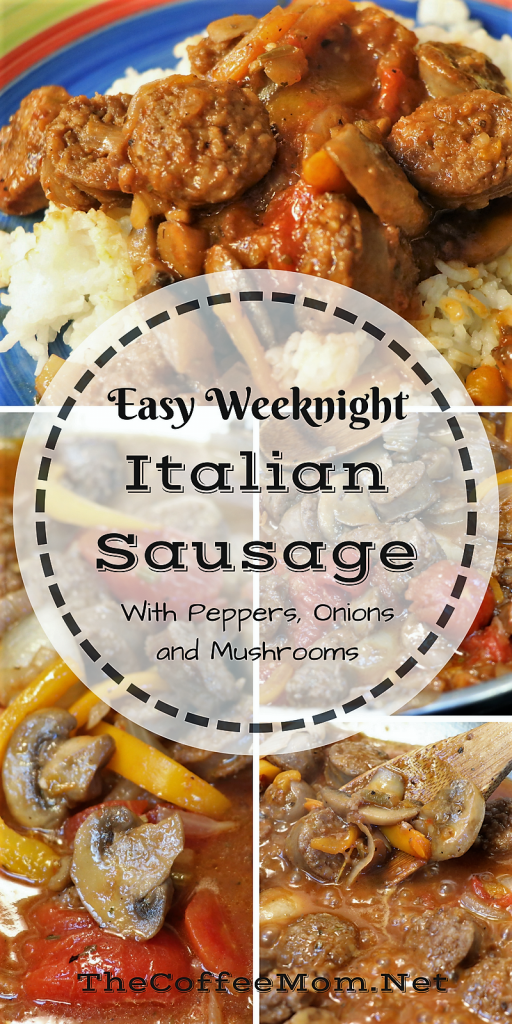 *This post may contain affiliate links. This means if you make a purchase, I will receive a small commission at no extra cost to you*
Italian Sausage with Peppers, Onions and Mushrooms
This dish was super simple to make. I love how versatile it is as well. We served ours over rice, but it would be equally as delicious served on a hoagie roll, with pasta, or just on its own. My kids loved it, my husband loved it, and I loved it! So if you are looking for an easy weeknight meal, this is for you!
What You Need
This recipe does take what seems like a lot of ingredients, but they are mainly all pantry staples.
Italian Sausage ( Mild or Spicy)
One Bell Pepper
One Onion
Mushrooms
Can Stewed Tomatoes
Minced Garlic
1/4 Cup Red Wine
Small Can Tomato Sauce
What To Do
Time to get busy and start cooking this delicious meal! First, brown up the sausage. I added in minced garlic, but honestly should have waited and done this with the vegetables. Personally, I used a medium Italian sausage, but you can use spicy if you want as well. It would be delicious with a spicy sausage, but my kids aren't big fans! If you want even less spice though, you can try it with the mild Italian sausage.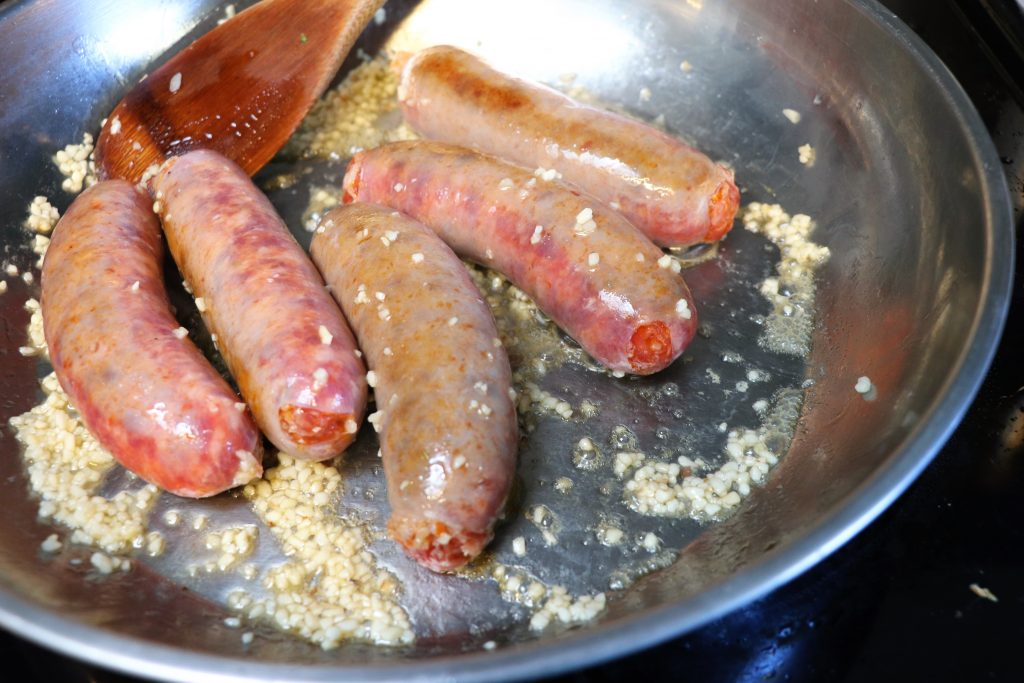 Once the sausages are nice and browned, add in your chopped vegetables. Cook these down until they start to get soft. This took about 5-7 minutes for me. If I were to make it again, I would add in the minced garlic with this step instead of with the first.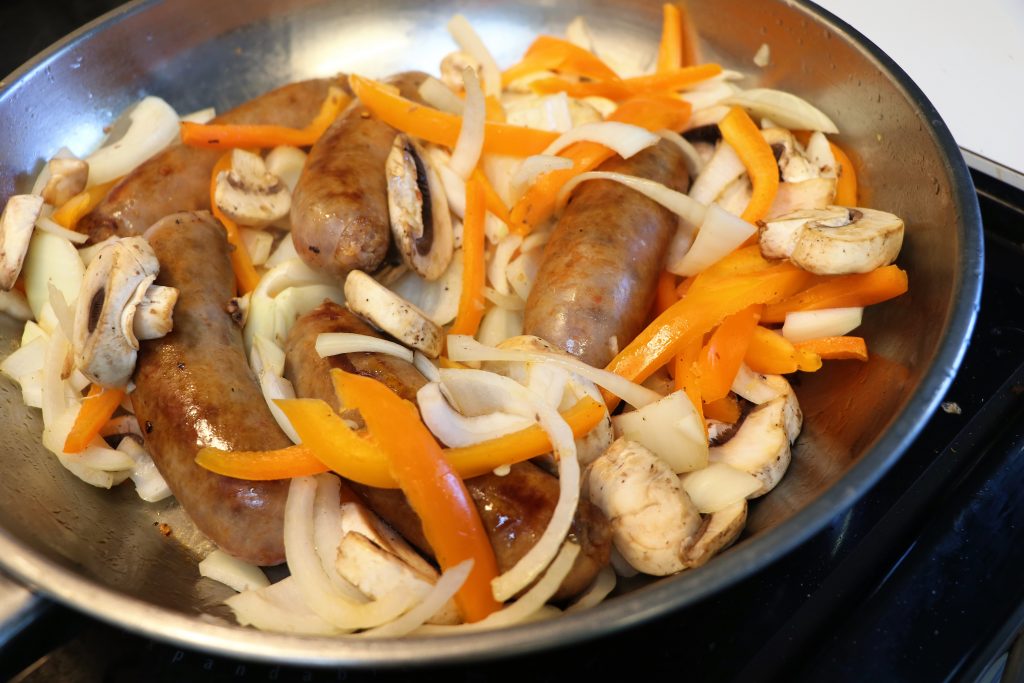 Once the veggies are nice and cooked down, you can add in your wet ingredients. At this point, I also cut the sausages into smaller pieces. I find the sausage easier to cut up when it is mostly cooked as opposed to when it is raw.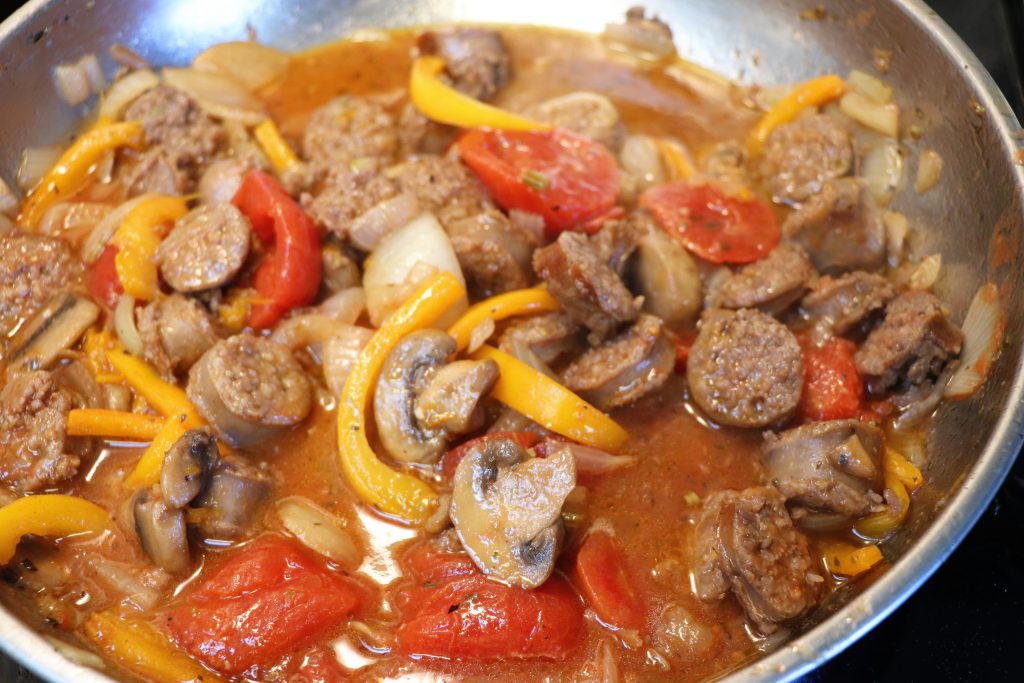 You will want to let this cook down at a simmer for about 10-15 minutes. This will ensure all of the flavors come together and that the alcohol will cook off properly.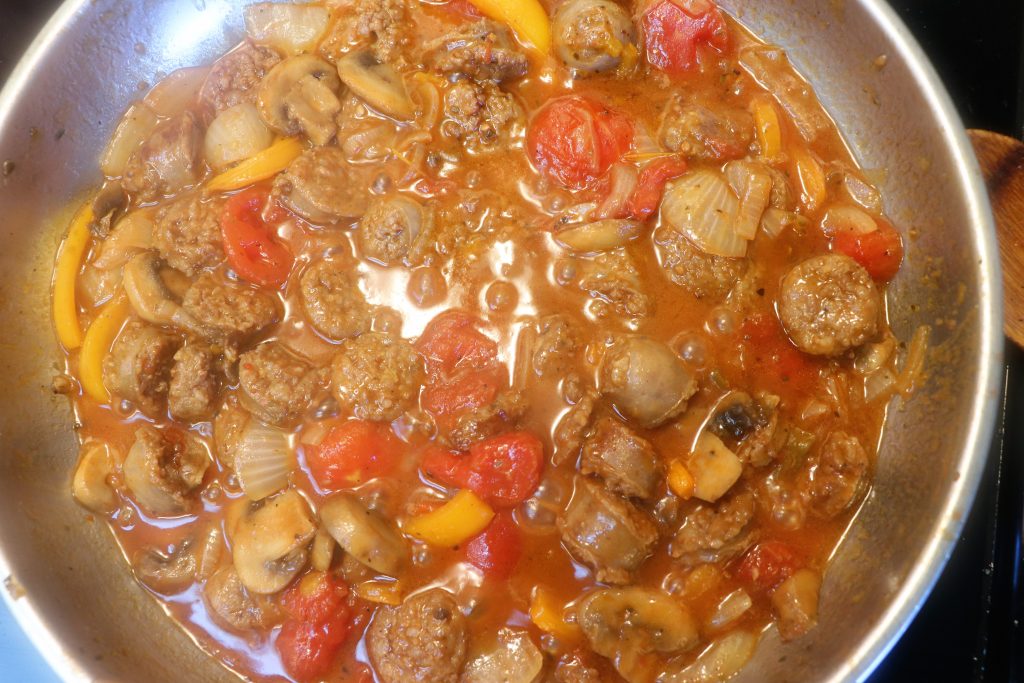 Once your dish is almost complete, add in salt and pepper as desired. I did not need to add in too much seasoning as the wine, sausages, and the tomatoes give off enough flavor in the dish.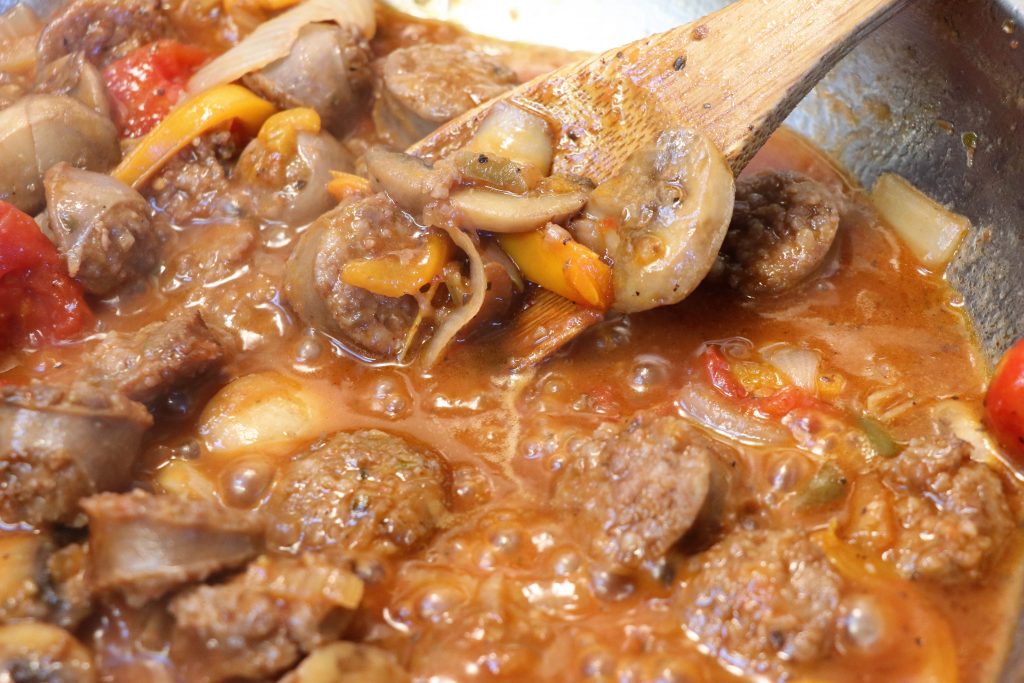 When everything is ready, you can serve over rice, pasta, or on a hoagie roll! It was delicious over rice honestly. I cooked the rice in my handy dandy rice cooker which makes my life so much easier on a day to day basis. After dinner, we still had quite a bit leftover as well! I usually make sure we have extra for my husband to take to work with him, so this worked out perfectly!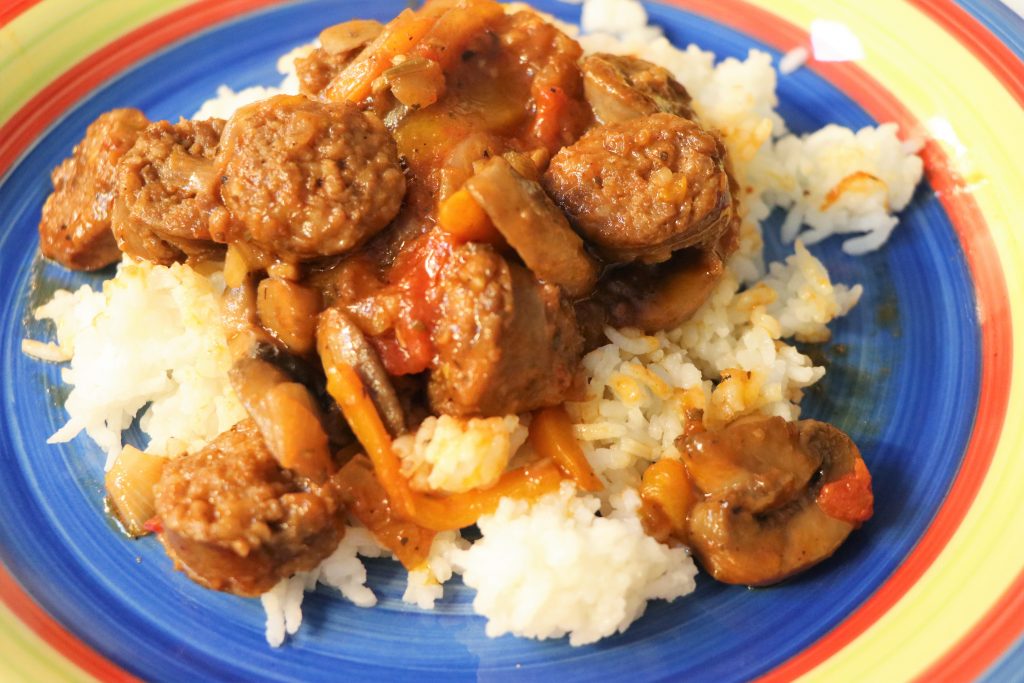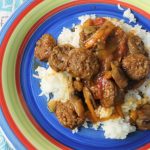 Easy Italian Sausage with Peppers, Onions, and Mushrooms
Easy Italian Sausage with Peppers, Onions, and Mushrooms. The perfect weekday meal for the whole family.

Ingredients
1

Italian Sausages

Mild, Medium or Hot

1

Bell Pepper

1

Onion

Mushrooma

1

Can

Stewed Tomatoes

8

oz

Can Tomato Sauce

1/4

Cup

Red Wine

1

Tbsp

Minced Garlic
Instructions
Add in chopped vegetables and minced garlic. Cook until they get soft.

Add in the wet ingredients ( Wine, sauce, and tomatoes)

Cook down about 10-15 minutes until alcohol is cooked off and sauce thickens up some.

Add salt and pepper to taste. Serve over rice, pasta, or on a hoagie roll!