An inopportune breakdown can be your worst nightmare, especially if you're a busy mom with a list of jobs as long as your arm. But you don't need to panic when your car breaks down. Here are some helpful tips to get yourself back on track and, hopefully, prevent any future hiccups.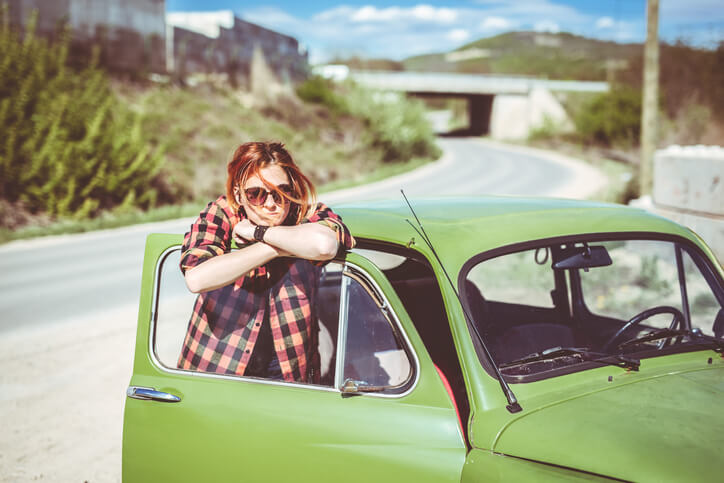 Safety First
Typically, you can tell when your car isn't driving right. As soon as you suspect there's a problem, turn on your hazard lights so other vehicles know that there's an issue. Slow down and pull off the road, preferably to a safe, flat place that's away from moving traffic.
Then, turn your wheels away from the road and put on the emergency brake. This prevents your car from rolling anywhere it shouldn't. If you can safely exit the vehicle, then you can prop up your hood and set up any reflective triangles to alert other drivers of your predicament. But if you don't feel safe doing this, then you should remain in your car. Your car will usually be the safest place to be unless there's something seriously wrong with the engine.
Get Help
Once you and your car are safe, you should get help as soon as possible. Contact roadside assistance or a tow truck to get you out of there. If you don't have a roadside assistance plan, then you'll still be able to get help. However, a good plan will help you to be better prepared for the unexpected, and they'll be more likely to help you out quickly.
You may also wish to contact your car or truck insurance company, depending on your circumstances. Some insurance companies offer plans and may provide a car while yours is being repaired. If you aren't sure who to call, then the local police may be able to help you.
While you're at it, make sure that your family knows where you are. Someone may be able to join you and give you a ride home if your car has to be towed.
Preparing For The Future
Hopefully, the car breakdown is a minor issue that can be easily and cheaply repaired by your mechanic. However, in more catastrophic situations, you may need to shop for a whole new vehicle. A dealership like Edmunds can offer new and used cars to replace your previous one.
Whether your vehicle was repaired or replaced, you should find out what caused the breakdown. Often, you can see such problems coming if you know how to keep on top of your car maintenance.
Your vehicle will need regular oil changes, transmission fluid checks, tire checks, and other checkups that you can do yourself. By identifying potential problems before they cause a breakdown, you'll save yourself a lot of time and money. You should also regularly get your vehicle checked out and serviced by a mechanic to prevent more major problems.
Regular checkups also serve as a good way to tell how healthy your vehicle is. If it needs expensive repairs often, then it may be worth replacing your vehicle before you end up on the side of the road.