Moving house is something that we will all have to go through at one time or another. If you've done it before, then you'll know that it's quite a lot of effort.
It's not something that should fill you with all kinds of anxiety and stress, but you will feel as though you need to get pretty much everything right.
When moving into a new home, you're going to want to make sure that you don't leave anything behind and that you get through the entire process swimmingly.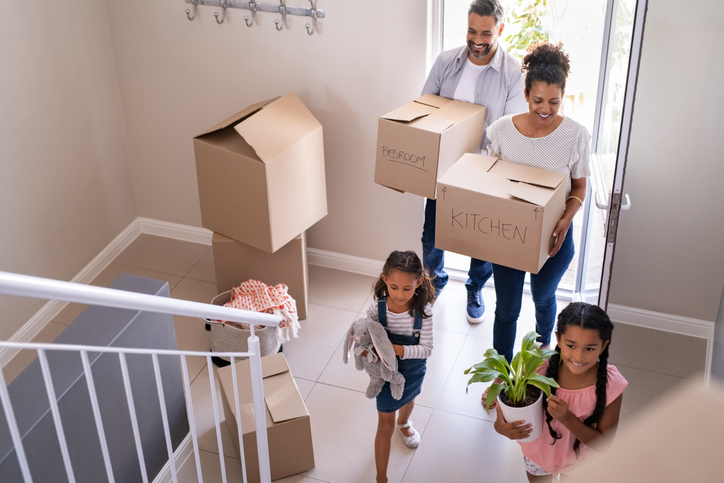 You'll only really be able to do this kind of thing if you plan pretty much every aspect of the move out beforehand. Whether it's your first time doing it or it's something you regularly do. Then it's going to need to be figured out and written down. Here are a few aspects that you should note down and plan out:
The Entire Day's Itinerary
From start to finish, it's good to have a solid plan for how you're going to spend your day. If you know what you're going to be doing from 8am onwards, it makes all of your jobs a lot easier to deal with.
The planning of this day might seem like a pain in the backside and a tedious task, but it's worth it for when the day arrives. Without one, you might get to the middle of the afternoon and be stuck for ideas regarding what to do next. This won't happen if you have things meticulously projected in front of you.
The Professionals That Will Be Brought In
You won't be able to do everything on your own – especially if you have a lot of items to shift. If you're able to do it all on your own, then kudos to you. Your job will be a lot more effortless if you have people on board who know what they're doing.
Paying a cross-country moving service to come in and take the load from you will be a wise choice. They know what they're doing and will be able to dish out advice when necessary.
Friends And Family That Will Be Helping Out
It's not only professionals that will be able to make things a lot easier for you. If friends and family are free to help out a little, then it would be silly not to ask them. There will be all kinds of tedious tasks that require a few hands. So bringing in a few more people would make sense.
The Food Plan For The Day!
You're obviously going to want to keep your energy up when you have such a big task ahead of you. If you have hardly any energy when looking to move house, the slightest issue might put you off and make you lose your temper.
Whether you're looking to get a little fast food or you're planning on prepping meals for the day, make sure you have things sorted in time. It can be very frustrating when you're cranky and wanting to get the big move finished ASAP.