Staying Organized While Working from Home is sponsored by BabbleBoxx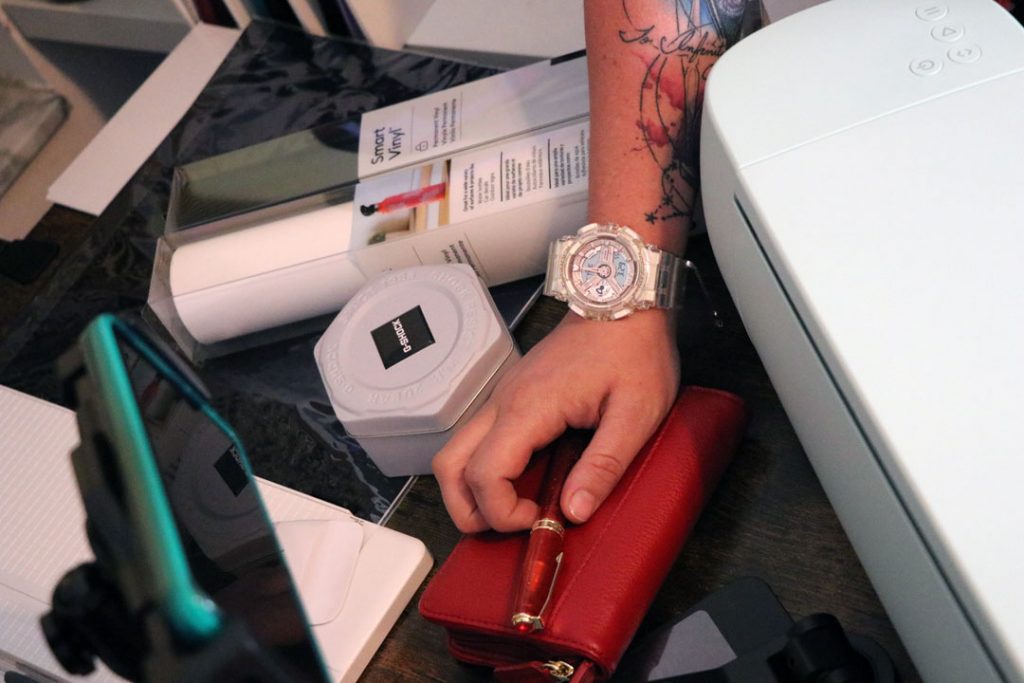 The past few years have been quite the time of transition. From working in an office to working from home. Being an employee to running a business. So much has changed, and honestly, it can feel quite overwhelming at times.
Keeping up with everything I need to do as a mom and small business owner is daunting, but rewarding. Staying organized while working from home on my business and my husband's automotive shop has been key to our success.
So today I wanted to share a few tips and products that help me stay organized, happy, and creative all while running two very different small businesses from the comfort of my home office.
Tips for Staying Organized while Working from Home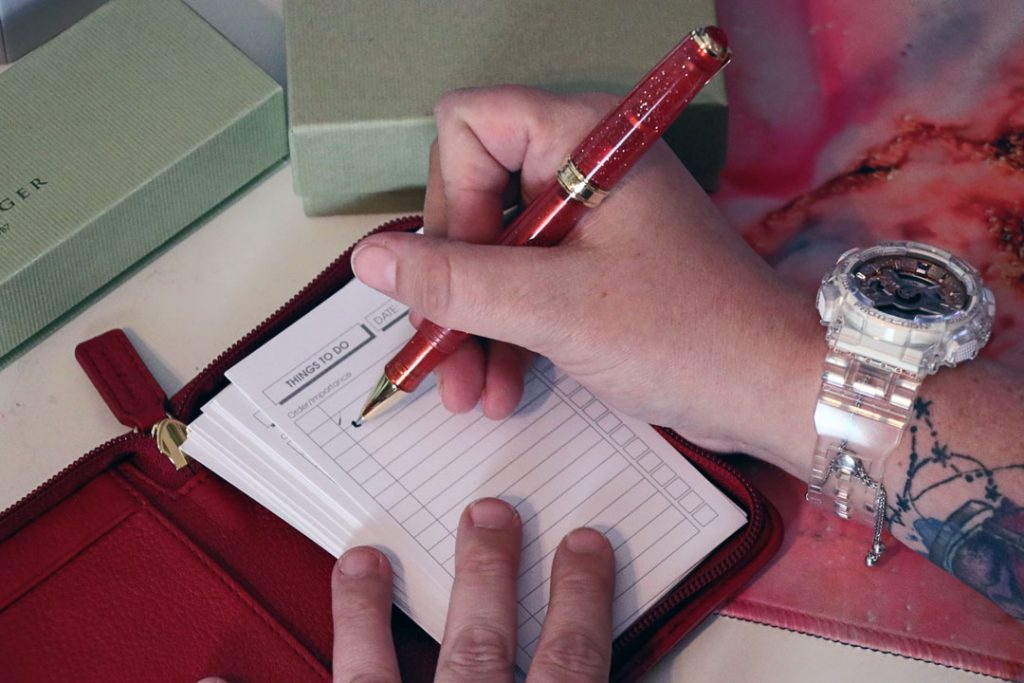 Write it All Down!
Digital planners and notes are fine and dandy, but for me, paper is where it's at! I love nothing more than being able to quickly jot down notes to keep myself organized.
When I am working at the shop, I always have my Levenger Carrie Leather Pen Case with me to jot down important notes from phone calls and appointment bookings. Not only is it portable and useful, but this case is stunning as well!
The TrueWriter Classic Sparkle Rollerball Pen is also a go-to for me when I am jotting down quick notes at the office. It is perfectly weighted and balanced for a comfortable writing experience.
No matter if I am working from home or from the shop, writing down notes keeps me organized and on task. Plus, who doesn't love beautiful luxury accessories that are both stylish and functional?
Stay on Task and on Time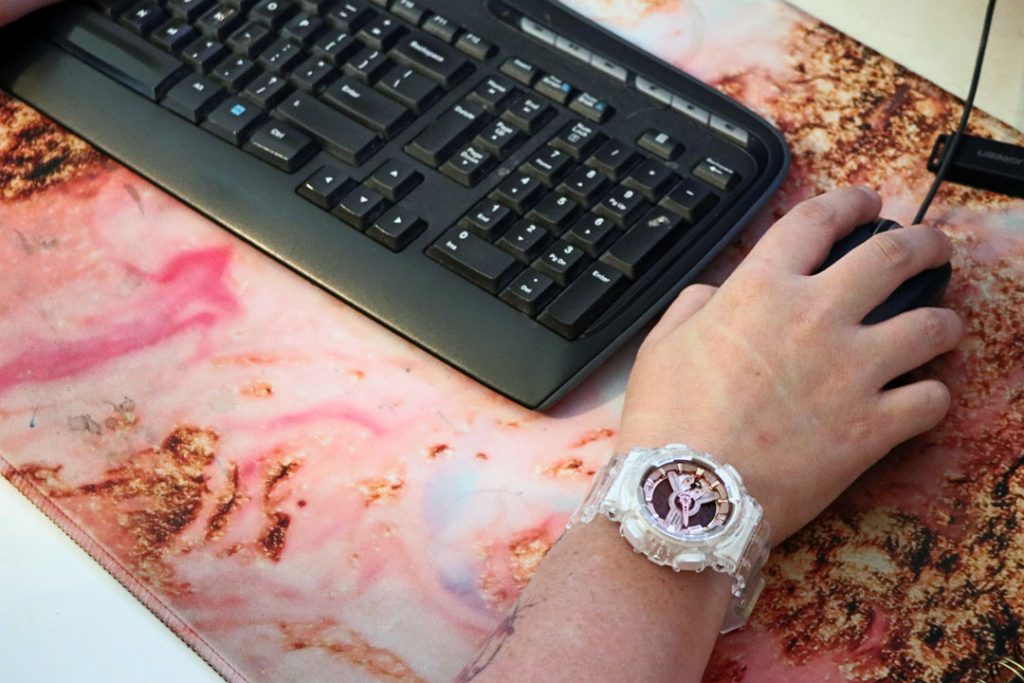 All the way through college I was the queen of procrastination. Finishing papers the night before they were due. Rushing through projects because I was horrible at time management. Now as an adult and business owner, I can't continue being this queen that I once was.
Staying on task and on time is an important aspect of staying organized while working from home. Scheduling bookings for the shop and creating content for the website, all of these things need to be done in a timely manner.
While I love to use notes and planners to keep myself on task, my top tip for staying on time is to invest in a good high-quality watch. My current timepiece obsession is my new G-SHOCK from their Transparent Rose Gold Collection. This is a beautif4ul and tough watch that is perfect for everyday wear.
Rose Gold is my absolute favorite, so this stunning watch fits perfectly into my everyday attire. Having this watch really keeps me on time and always knowing what time it is with ease. It is water-resistant with amazing features such as a stopwatch with a countdown function that comes in super handy especially while I am working on different tasks around the shop.
Get the Right Equipment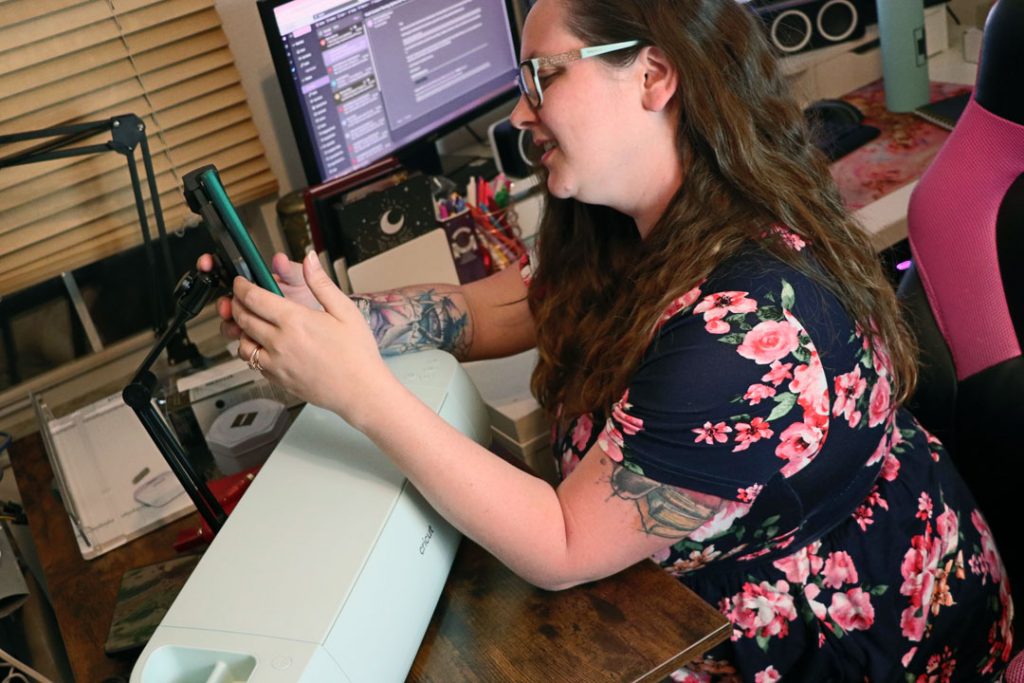 No matter what you do for work, it is important to have the right equipment. Personally, I am always filming videos with my phone for my job and for the auto shop. I tend to need to use my phone hands-free and the HoverBar Duo has been my saving grace lately!
This handy iPad stand is perfect for so many of my daily projects. It has multiple points of adjustment so you can set it at the exact height you need for whatever you are working on. I like using it with the weighted desktop base when filming and doing digital planning for the shop.
It is compatible with all iPads, iPhones, as well as most other tablets and phones that easily fit in the clip. Right now you can get 15% off HoverBar Duo at twelvesouth.com now through June 30th! Just use the discount code HoverBar at checkout.
Take Time to Get Creative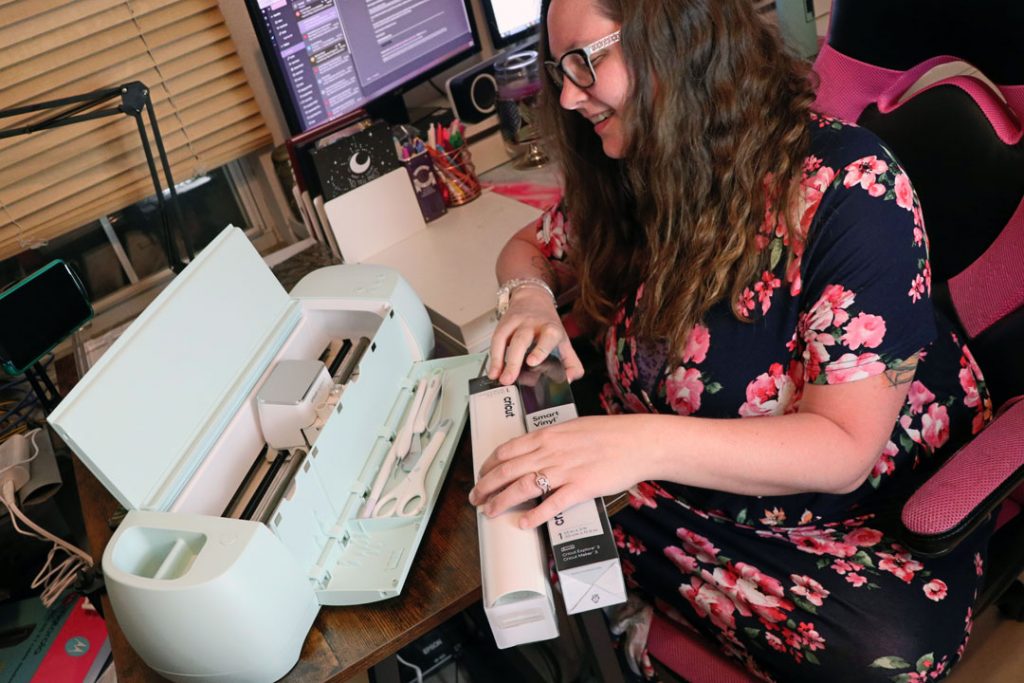 I like to consider myself a creative person. The day-to-day of being a working mom and business owner is super important, but so is taking some time to really let the creative juices flow.
While my personal job is more on the creative side, it takes a little thought to make working on my husband's automotive business into something a little more fun. So I try to take some time every day to just have fun and be creative. This helps me both relax, and come up with some awesome ideas for the shop.
My latest creative endeavor has been making stickers for the shop! Car guys love little stickers for their cars, so we are now able to offer them at the shop because I have been using the Cricut Explore 3.
The Cricut machine cuts over 100 different materials, such as cardstock, vinyl, iron-on paper, bonded fabric, and more. There are 6 tools (sold separately) compatible with this cutting machine that are perfect for cutting, writing, foiling and so much more! I love making our shop stickers with it, and it is two times faster than its predecessor, making quick work of all my creative projects.
Stay Organized When You are Working From Home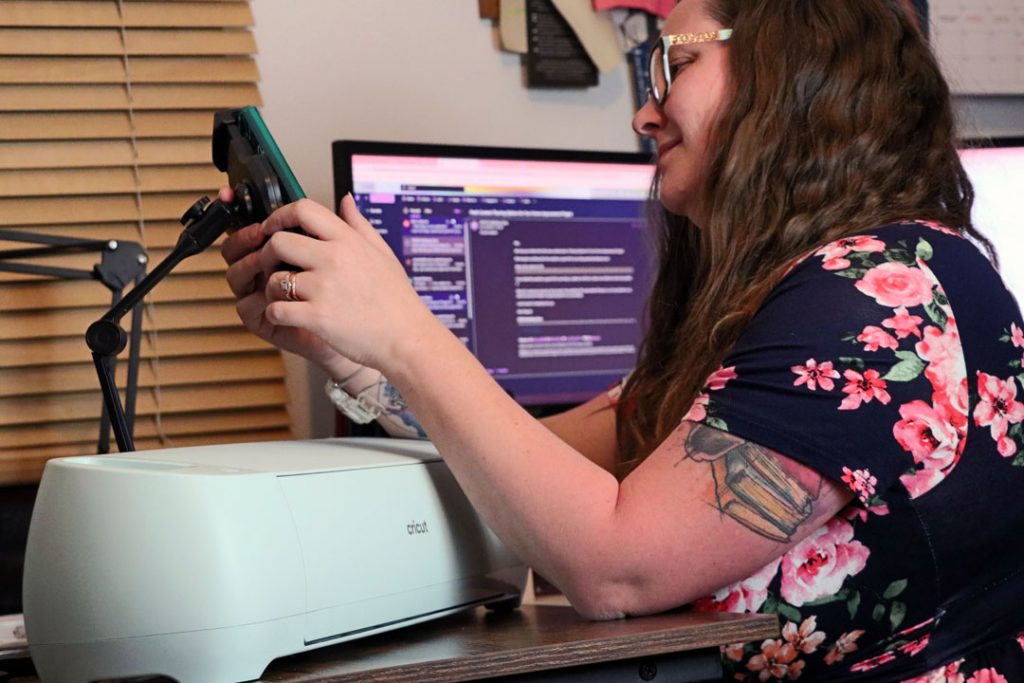 So if you want to stay organized while working from home, these tips are a good place to start. Make sure that you stay on task, write things down, get the right equipment, and do something fun and creative every day.
Your working routine will look different from mine and different from everyone else's. We all have unique working styles and that's the beauty of being self-employed. Do what works for you and always remember to keep loving what you do!