Smoked sausage and potato hash is a simple and delicious combination of kielbasa, peppers, onions, tomatoes, and peppers. Cooked in a cast-iron skillet, this is a one-pan meal that is perfect for a weeknight family dinner.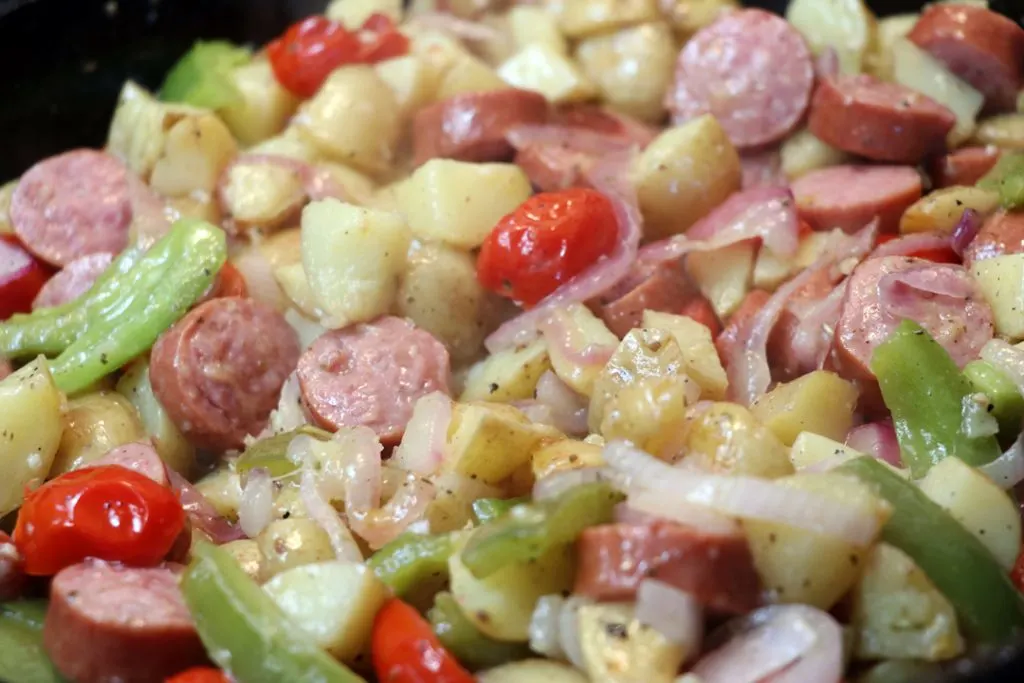 Who doesn't love a good smoked sausage dish? I mean, I know I do! Sometimes though, I struggle with what to actually make when I pick up kielbasa on my weekly grocery trips.
Kielbasa is inexpensive, delicious, and versatile but for some reason I have always struggled with what to do with it! Other than cooking it on the grill and eating it like a hot dog, I never really put much thought into making a fun and different smoked sausage recipe.
The past week I happened to have some kielbasa in my freezer, and took some time to search through my pantry and see what I can throw together to make a kid-friendly one-pan dinner.
I grabbed some little potatoes, peppers, onions, and cherry tomatoes. These became the foundation for my smoked sausage and potato hash.
Kielbasa and Potato Hash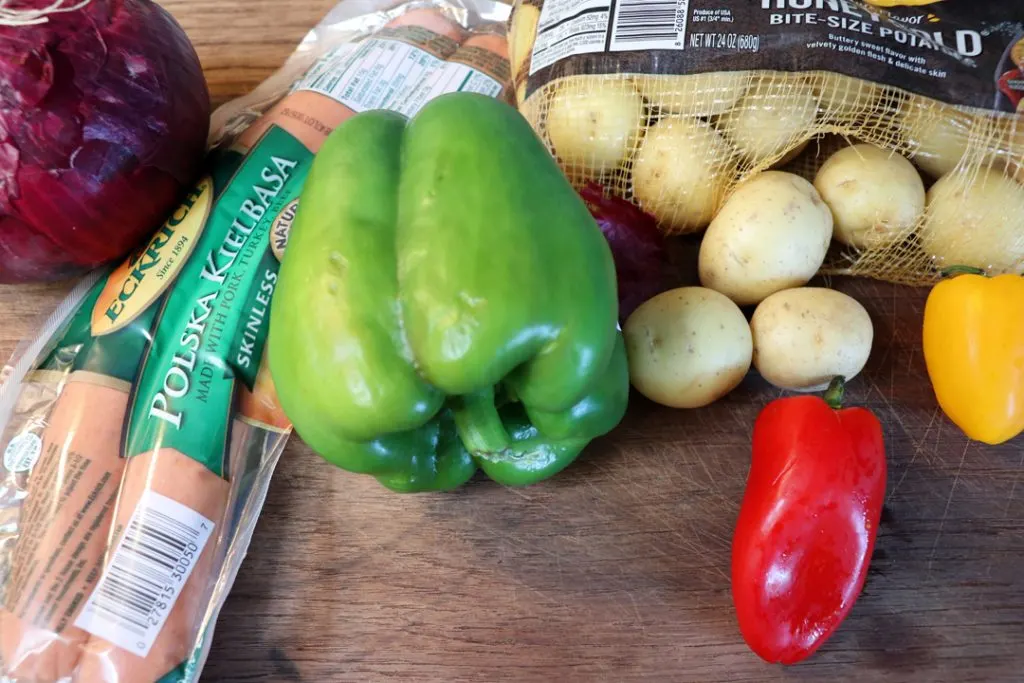 This is a super easy recipe! You will only need a few ingredients and you are on your way to a delicious one-pan hash!
Kielbasa

Peppers ( any color you want)

Onion ( I prefer red)

Potatoes

Cherry Tomatoes

Minced Garlic

Butter

Salt & Pepper
How to Make Smoked Sausage and Potato Hash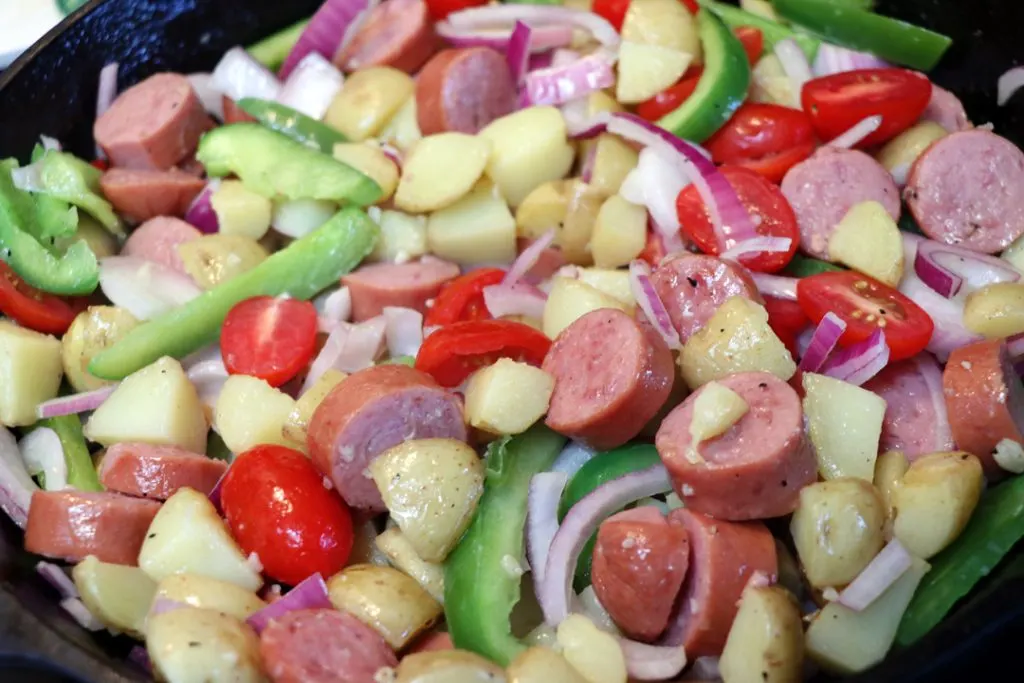 This is a super easy recipe. Y'all know I don't like to make anything too complicated, and this definitely is a new favorite of mine!
Start by dicing up your potatoes. Add the diced potatoes to your skillet with some melted butter and let them cook a while alone to soften. Season with salt and pepper to taste.

Dice the rest of your veggies; peppers, onions, and tomatoes, and cut up the smoked sausage.

When the potatoes are starting to soften, add in a tablespoon of minced garlic and kielbasa to the pan.

After about 5-10 minutes, add in the rest of your veggies to the pan. At this point, you may want to add more butter ( I did).

Cook until all veggies are soft, about 10-15 more minutes.
You can eat the kielbasa hash as is, or cook up a fried egg to top it with! This is a delicious breakfast, lunch, or dinner!
What about leftovers?
This dish would easily feed 6 people, but there are only 4 people in my house. We had a decent amount of leftover sausage hash that kept in the refrigerator for about 3 days. Since I don't own a microwave, I reheated my leftover hash in the toaster oven for about 7 minutes. It reheated super well and tasted just as good the second time around!
Cooking the Potatoes
A little note about the potatoes, they take much longer to cook so that's why I start them first. Something else you can do to speed up the process is slightly boil the diced potatoes. Feel free to use whatever variety of potatoes you prefer, but I have found red potatoes and Yukon gold tend to work really well in this recipe.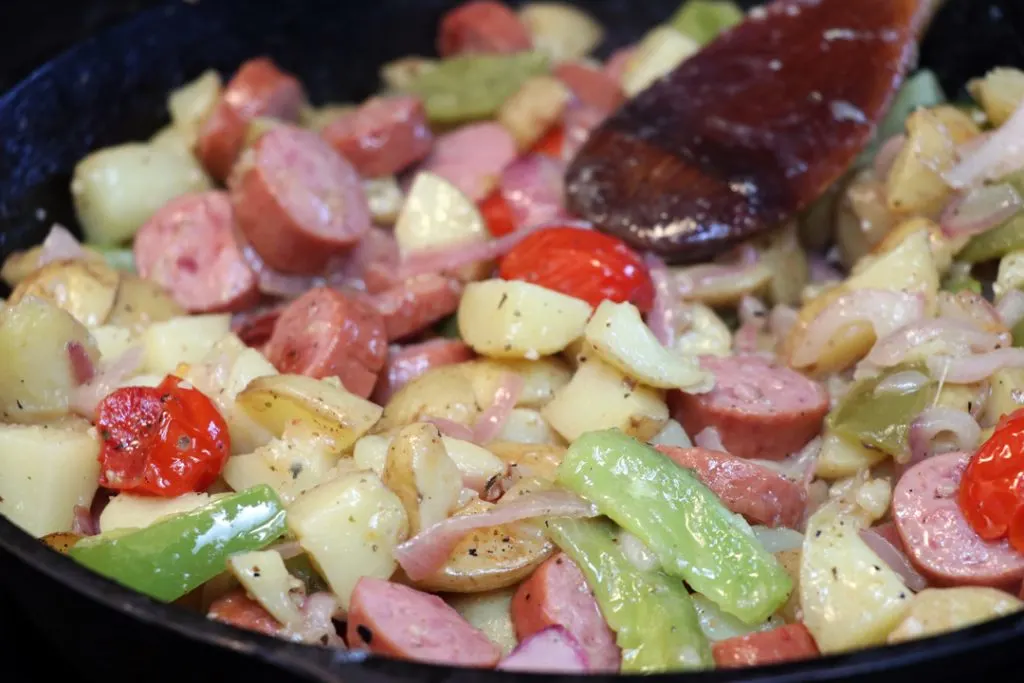 Printable Recipe
Smoked Sausage and Potato Hash
One-pan kielbasa, pepper, onion, and potato hash!
Ingredients
1

package

Kielbasa

1

Onion

1-2

Peppers

your choice of colors

Potato

Cherry Tomatoes

optional

1

Tbsp

Minced Garlic

Salt & Pepper

to taste

1-2

Tbsp

Butter
Instructions
Dice and start cooking your potatoes in the skillet with melted butter. You can also boil the potatoes before adding them to the skillet.

Dice your peppers, onions, and tomatoes (optional)

When the potatoes are starting to soften, add the sausage and garlic to the pan. Cook for 5-10 minutes.

Add in the peppers, onions, and tomatoes to the pan.

Cook for 10-15 minutes (until veggies are to your preferred softness)
Pin It for Later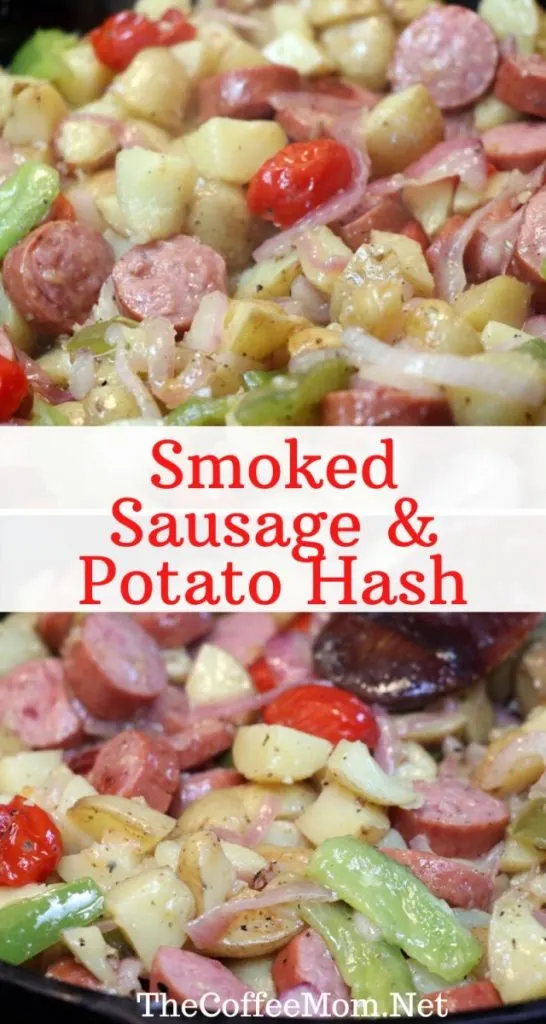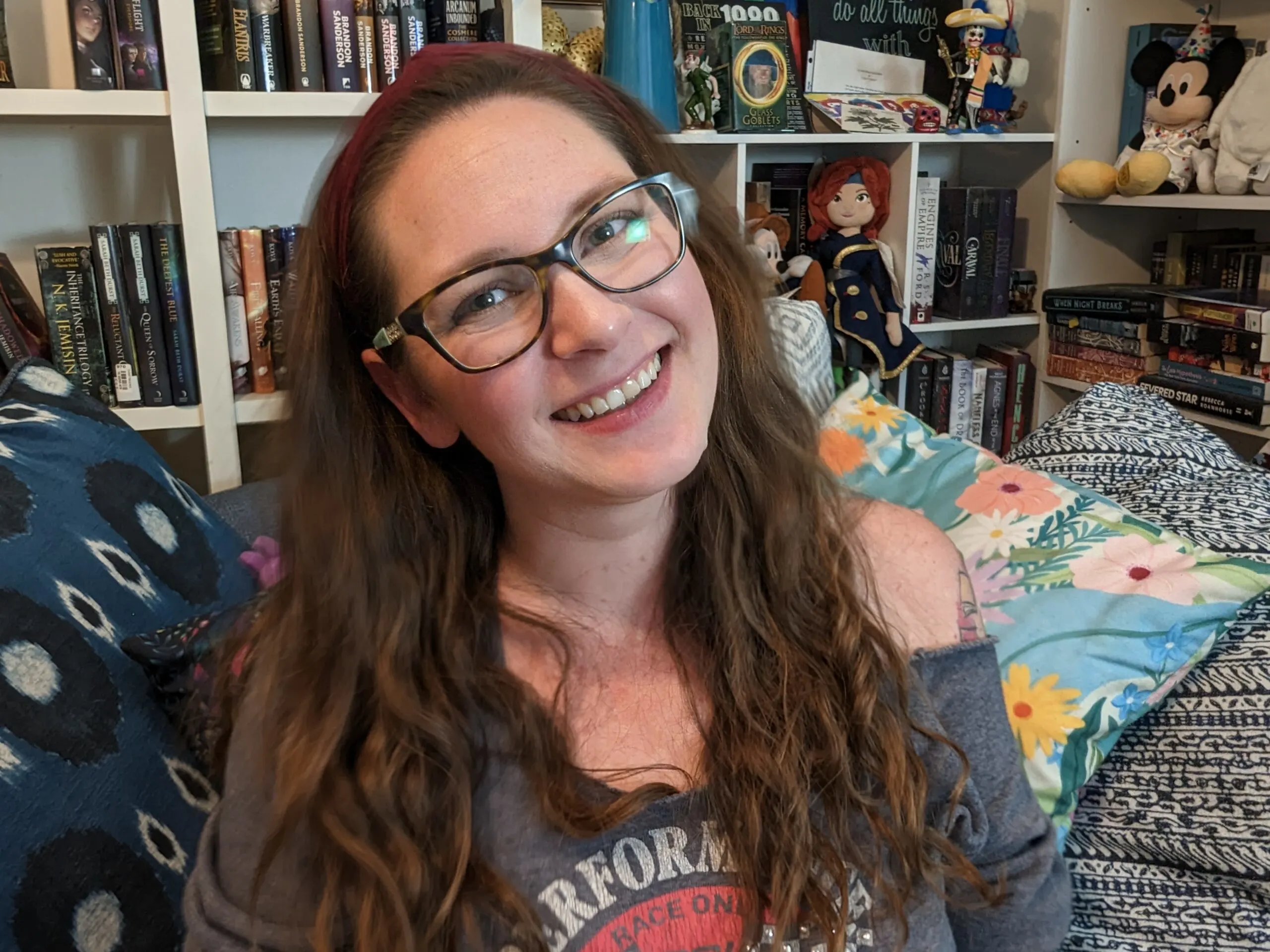 Jessi is the creative mind behind The Coffee Mom, a popular blog that combines parenting advice, travel tips, and a love for all things Disney. As a trusted Disney influencer and passionate storyteller, Jessi's authentic insights and relatable content resonate with readers worldwide.