Coffee has become the muse for those seeking a delightful blend of creativity and sophistication. Coffee and fashion are like the ultimate power couple, strutting their stuff on runways and gracing the pages of beauty magazines. It's a match made in coffee-infused heaven.
This caffeine connection has spawned an intriguing dynamic, with beauty editors, fashion designers, and models inexplicably lured into the intoxicating abyss of coffee culture. Snapshots of fashion icons sipping coffee in intricately crafted custom-designed mugs have become the epitome of effortlessly chic vibes.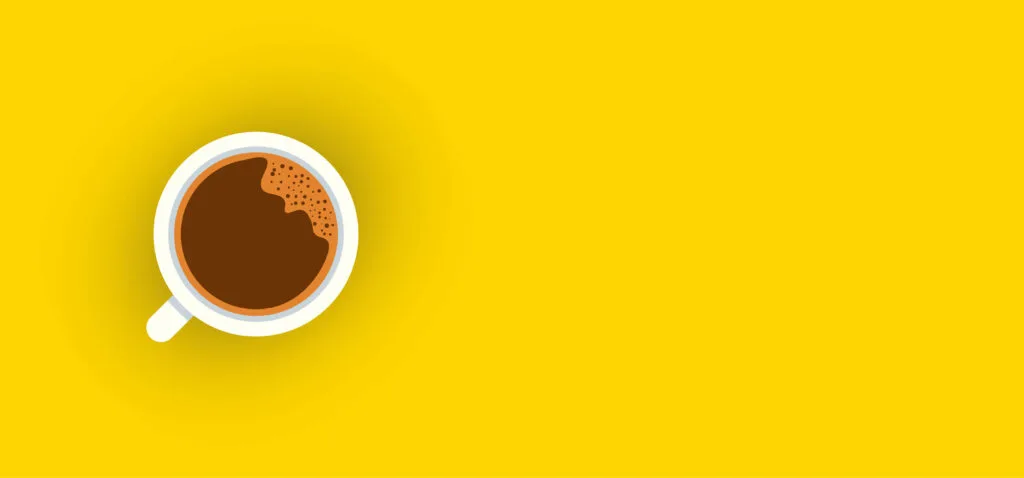 As the cup unleashes its intoxicating steam, a swirling aroma lingers. Coffee in custom mugs design can cast a mysterious spell. With each sip, a sense of quiet confidence gently pushes you into the spotlight. But can a cup of coffee truly ignite the creative fire within? Or are you wondering why something that tastes bitter can still be satisfying?
When it comes to coffee, its bitter taste extends beyond being a simple flavor. Each cup makes you embrace the ugly truths, which can lead to profound changes. Similar to life's challenges, sipping coffee reminds you that there's beauty underneath its bitter taste.
As you savor a cup of coffee, here's how to design your personal coffee experience:
Wear Your Love For Coffee
Even the simplest pleasures may become a platform for showing your distinct style and interests. You may build a personalized coffee experience that connects with your affection for this iconic beverage by curating a collection of coffee-themed goods.
The design factor is critical when designing coffee-themed clothes. Creating innovative and eye-catching styles can help reflect your love of coffee. Consider these tips:
Experiment with typography to create aesthetically appealing designs using coffee-related terms in distinctive typefaces.
To portray the essence of coffee culture, combine design elements such as coffee beans, brewing equipment, and steam swirls.
Use a limited color palette that matches the tones of coffee, such as deep browns, creamy whites, and rich espresso blacks.
Select fonts, colors, and graphics that embody your style. A vintage coffee logo with worn textures can invoke nostalgia. On the other hand, a simple coffee cup artwork on a shirt pocket can provide subtle charm.
Sip In Style
Your coffee mugs' design should reflect your unique taste while improving the coffee-drinking experience. Choose mugs with detailed coffee bean designs or fascinating graphics for your coffee rituals.
Here's how to design your custom coffee mugs:
Experiment with different mug shapes, such as angular or tapered handles, to achieve a visually distinct design.
Use contrasting colors to help your design elements stand out.
Incorporate subtle textures, like coffee rings or steam swirls, to create aesthetic appeal.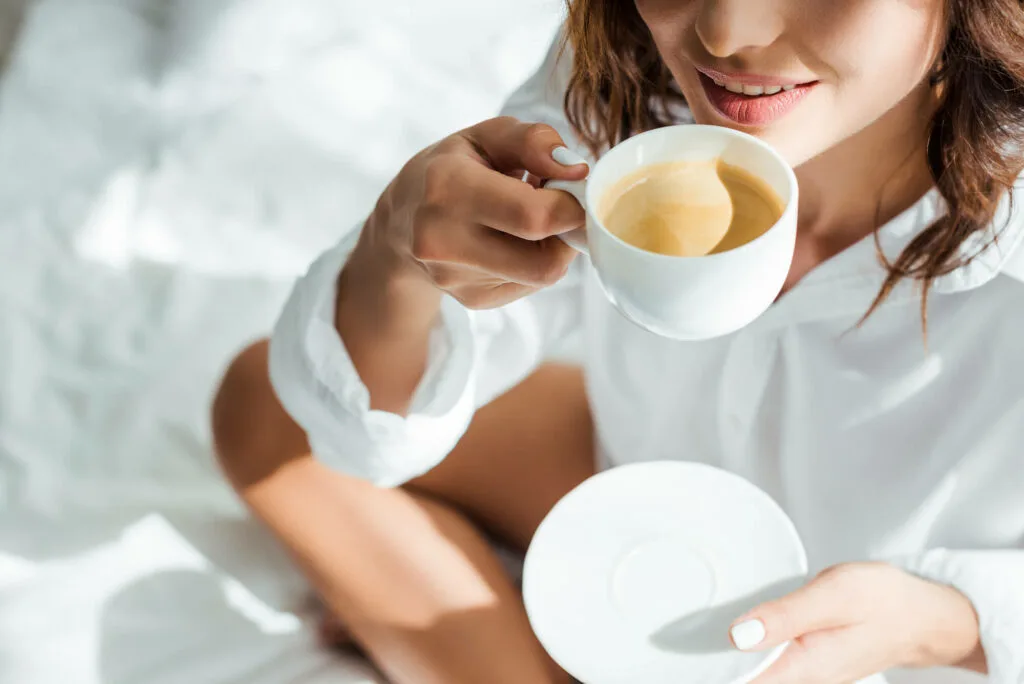 Design elements suggesting warmth and coziness can magnify your custom mug designs. For example, a cup with charming coffee plant artwork can evoke a sense of connection to your brew's source.
Embrace The Warmth
The goal of cozy accessories is to provide tactile and aesthetic comfort. When choosing blankets and pillows, look for design features that convey warmth. Consider designs that resemble coffee spills, bean arrangements, or the contour of coffee cups.
Take note of these suggestions:
Choose earthy color palettes influenced by coffee hues, such as warm browns, gentle creams, and dark mochas.
Add embroidered motifs, like coffee beans or steam, to pillows and blankets for a three-dimensional look.
Create your coffee-themed patterns and digitally print them on fabric for a unique touch.
Choose textiles that invite touch, like soft fleece or knitted textures, to improve tactile pleasure.
Brew-Inspired Art
Your wall artwork can be a focal point that displays your love of coffee. Experiment with several visual approaches when creating coffee-related art. Choose abstract coffee-inspired paintings with bold brushstrokes for a trendy aesthetic.
You can follow these steps when creating a coffee-inspired artwork:
Experiment with creative techniques such as watercolor, digital illustration, and photography.
Incorporate negative space in your designs to highlight important elements, like placing a coffee cup image in the center.
Select frames that fit your decor style, such as rustic frames for vintage pieces or sleek frames for contemporary pieces.
For some retro vibes, you can incorporate aged textures and sepia tones in your coffee-themed typographic posters.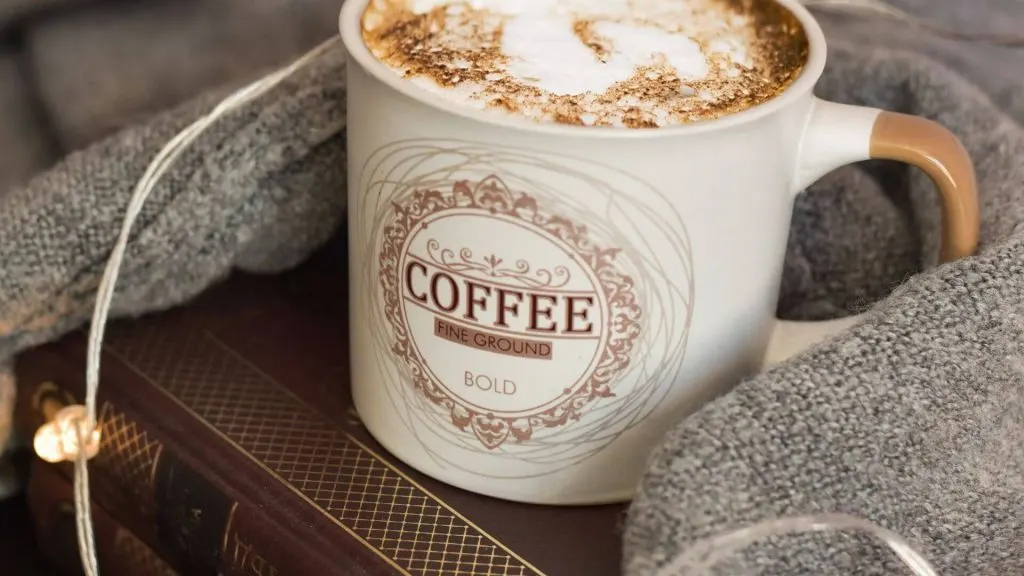 Craft Your Creations
The design element is fully in your hands when creating your coffee-themed items. Personalization is essential in this case. You can try these ideas:
Hand-painted smartphone cases with elaborate coffee plant illustrations.
Stitch patches onto eco bags with your favorite coffee quotations.
Design laptop stickers with playful coffee-related figures.
To ensure a flawless final effect, sketch your design ideas on paper before executing them on your chosen item. You can experiment with various tools to create unique designs. To make your designs memorable, incorporate your best coffee-related memories.
Conclusion
Adding your unique style and favorite coffee culture elements to your designs is the finest way to personalize your coffee experience. Whether you aim to create something humorous, artistic, or thought-provoking, you can show your love for coffee in various ways. Feel free to explore and unleash your creativity.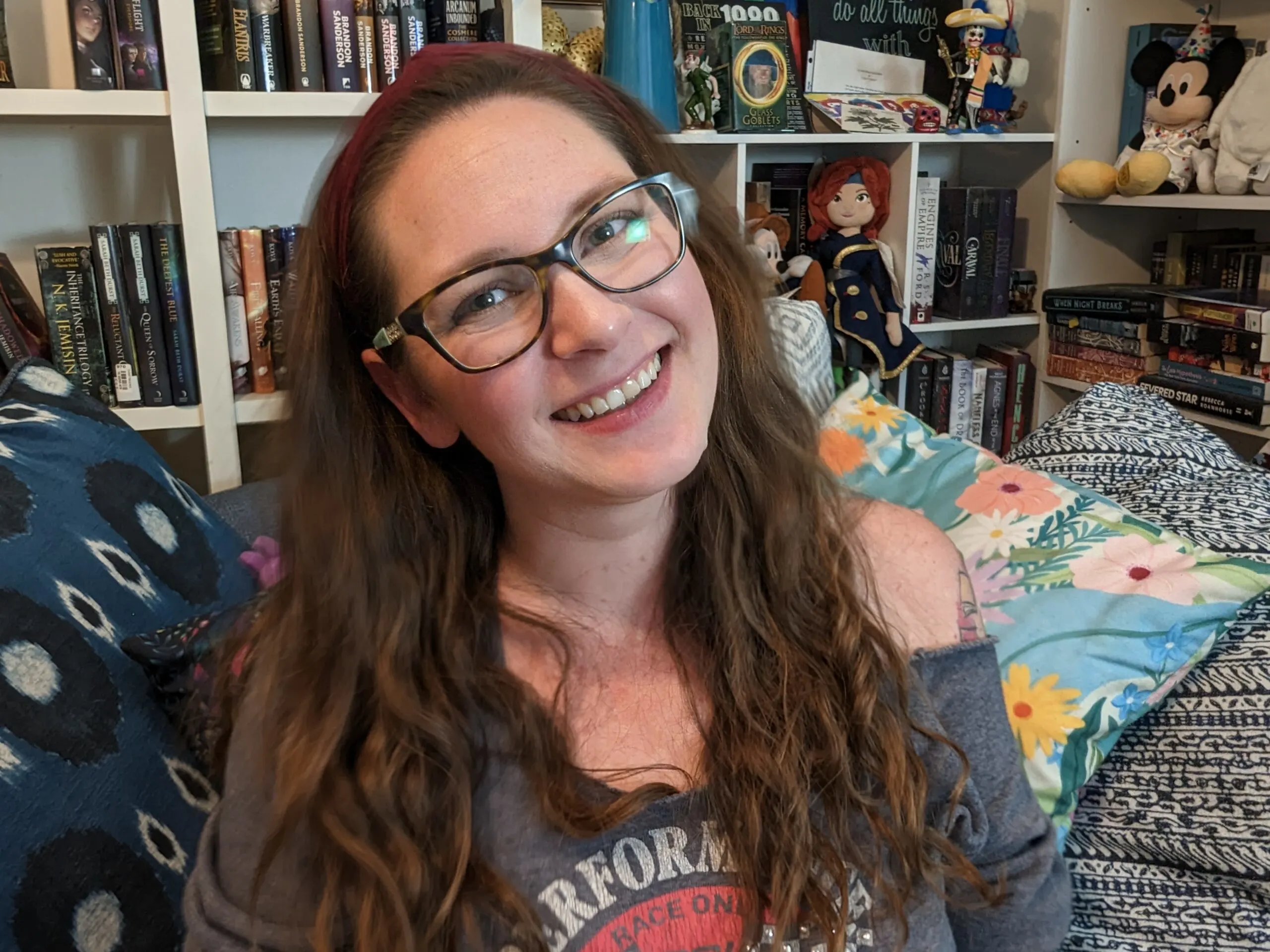 Jessi is the creative mind behind The Coffee Mom, a popular blog that combines parenting advice, travel tips, and a love for all things Disney. As a trusted Disney influencer and passionate storyteller, Jessi's authentic insights and relatable content resonate with readers worldwide.