Sometimes trying to make meals that please both my husband and my kids, can be quite the daunting task. My husband and I try to eat relatively healthy, but sometimes all my picky eater of a daughter wants to eat is macaroni and cheese. The other night, I really had no idea what to make for dinner. I was tired, sick, and hadn't gone to the grocery store. When I started searching through my pantry I had boxed macaroni and cheese, and there was some ground beef in the freezer, perfect! I decided to try making my own simple cheeseburger macaroni to jazz up plain boxed mac and cheese, and it actually turned out really great! It was quick, and simple, and the whole family loved it.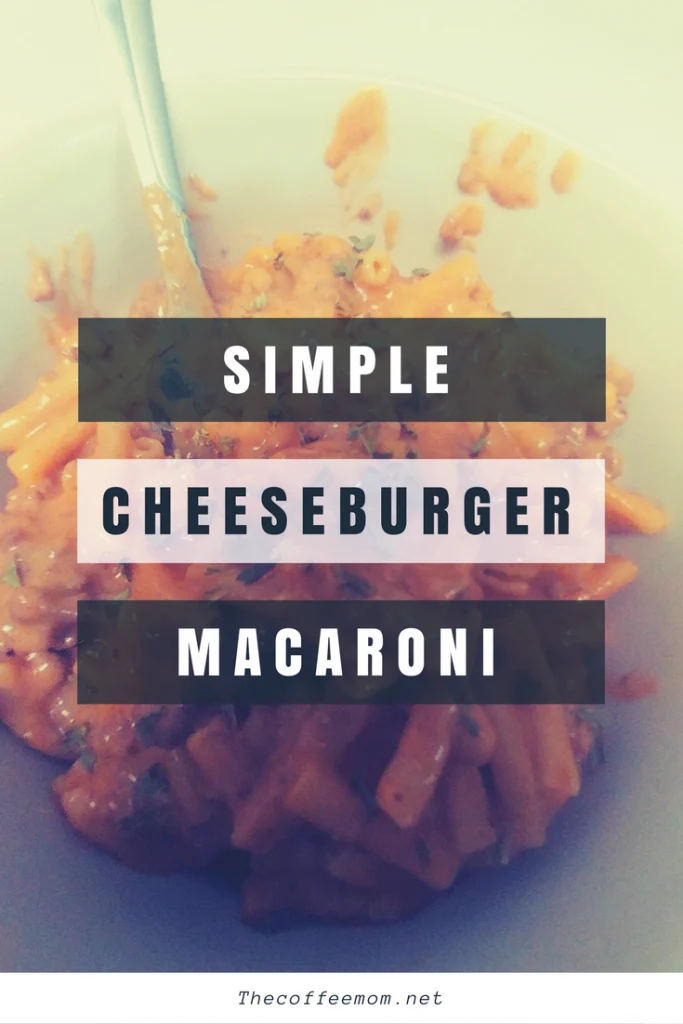 Simple Cheeseburger Macaroni
When I say this recipe was simple, I mean it! I always think it is fun to see what is in the pantry and try to make a meal from it. Boxed mac n cheese doesn't really spring to like a ton of inspiration, but in this case, it was just what I needed. My simple cheeseburger macaroni turned out very similar to Hamburger Helper, but I personally think it was a lot better!
Ingredients for Cheeseburger Macaroni
I started out with things I had already. There was some Horizon Protein Mac in the pantry, along with tomato paste, a little block of Velveeta, flour, milk, and spices. My ground beef had been thawing out in my sink, so it was ready to cook.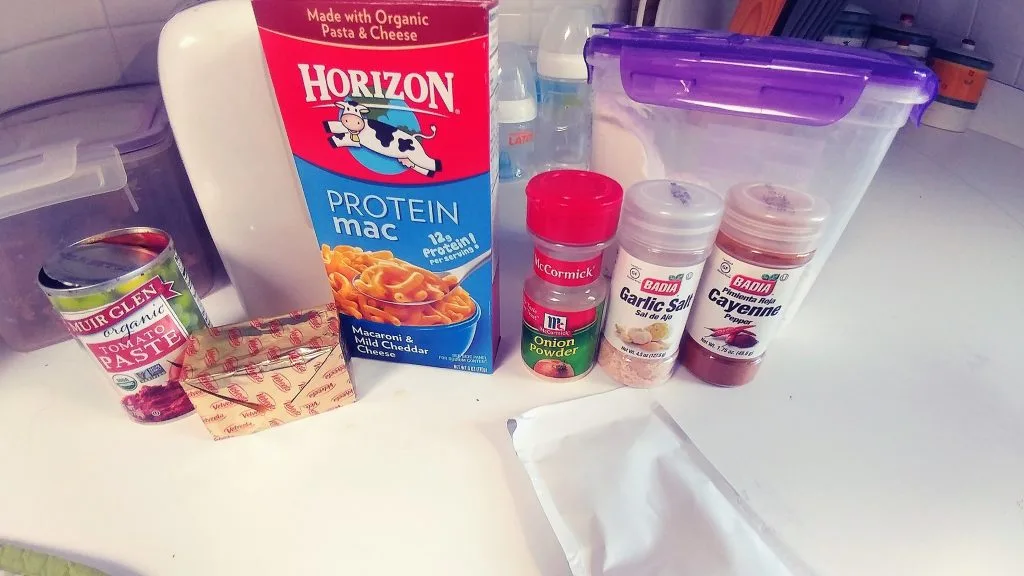 Brown the Beef
The first thing is first. Brown the beef in a pan over medium heat. Once it is fully cooked, drain the excess fat and return to the stovetop.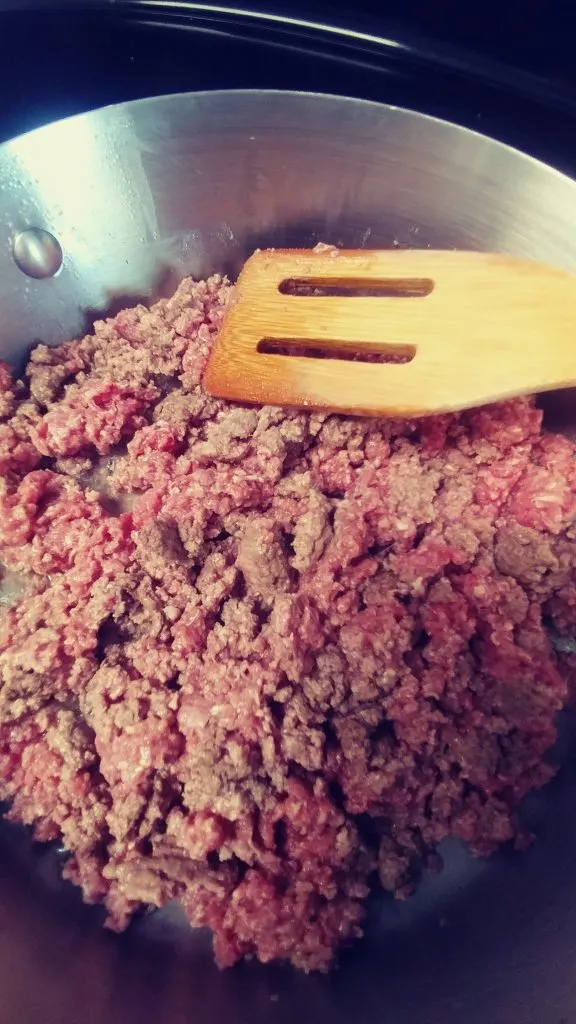 Dry Ingredients
Next, add the dry ingredients to the browned beef. This includes the flour and spices (pepper, onion powder, garlic salt, and cayenne). Give them a good stir, and then add the tomato paste. Mix until it is all good and combined.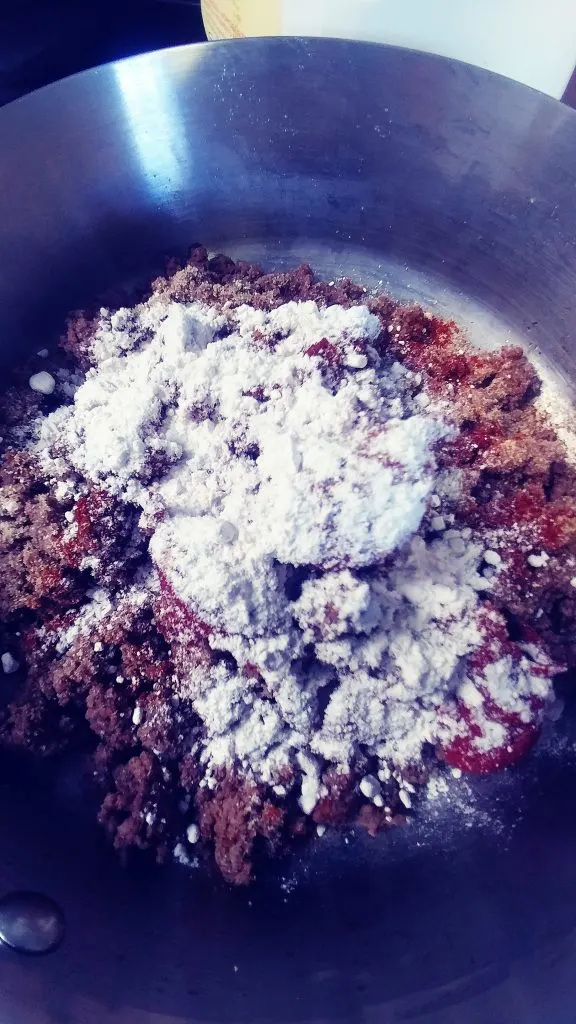 Wet Ingredients
Once you have your dry goods and tomato paste mixed in, add in milk and water. Bring it to a boil. Then add the mac and cheese noodles. Bring the heat down to a simmer and let it go for about 10 minutes uncovered, stirring occasionally.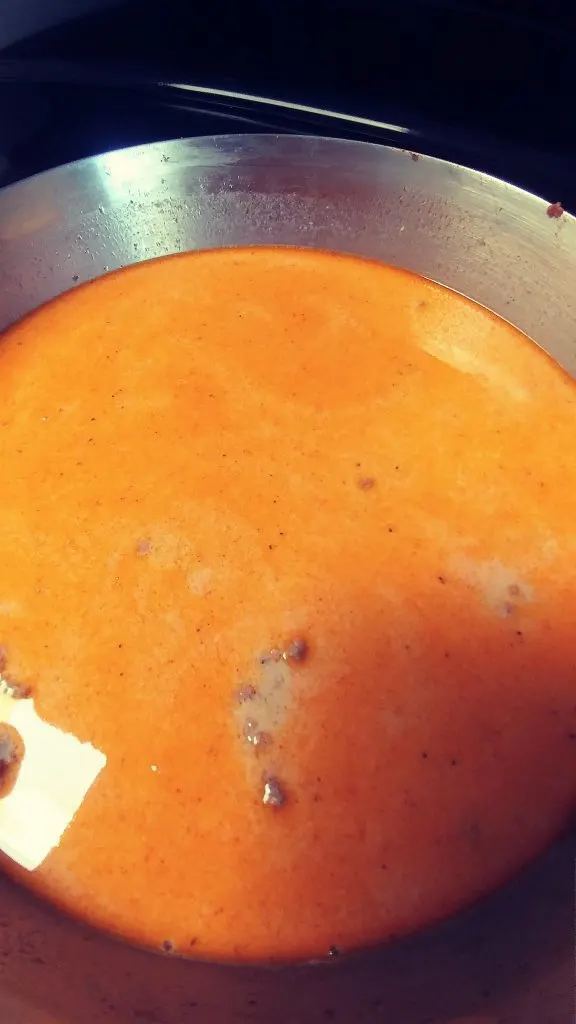 Finish it Off
After about 10 minutes, your noodles will be cooked and the sauce will be pretty thick. You will want to then add the cheese packet from your mac and cheese and some Velveeta. You don't have to do both, but I did because we like a lot of cheese! Any shredded cheddar would work in place of the packet or the Velveeta.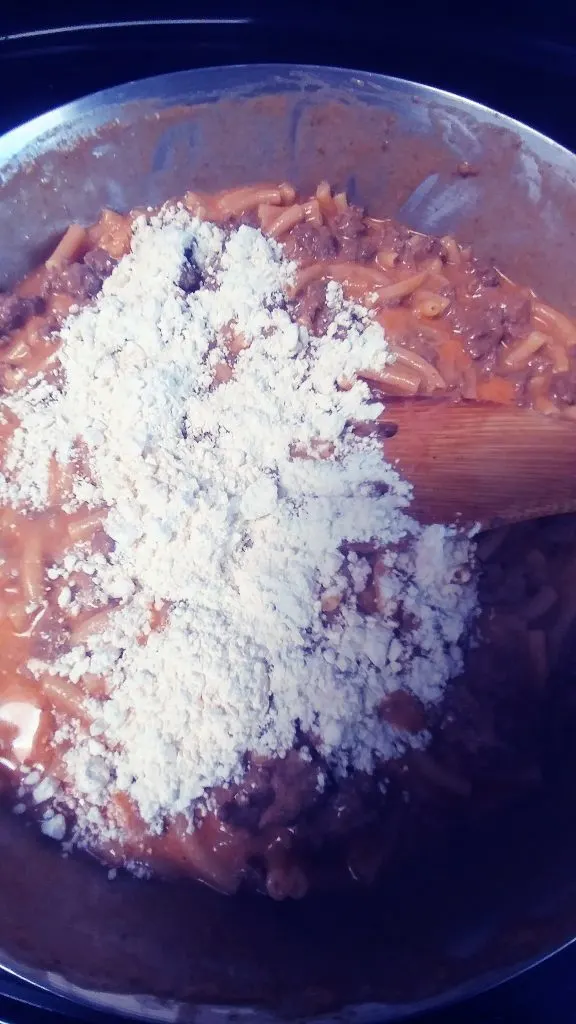 Stir it all together and you are ready to eat!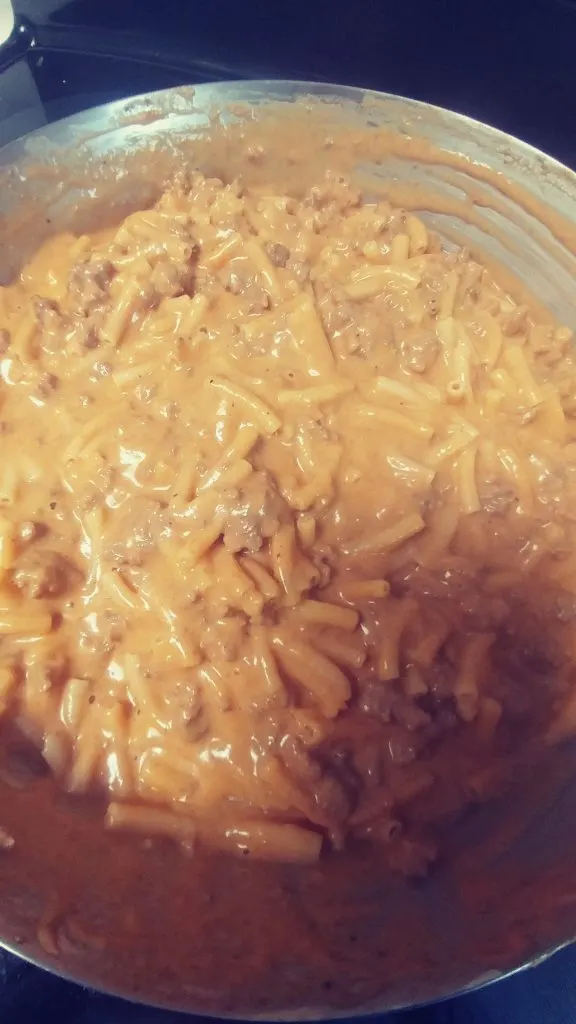 I topped it with some parsley just to be fancy, but it really doesn't change the taste at all.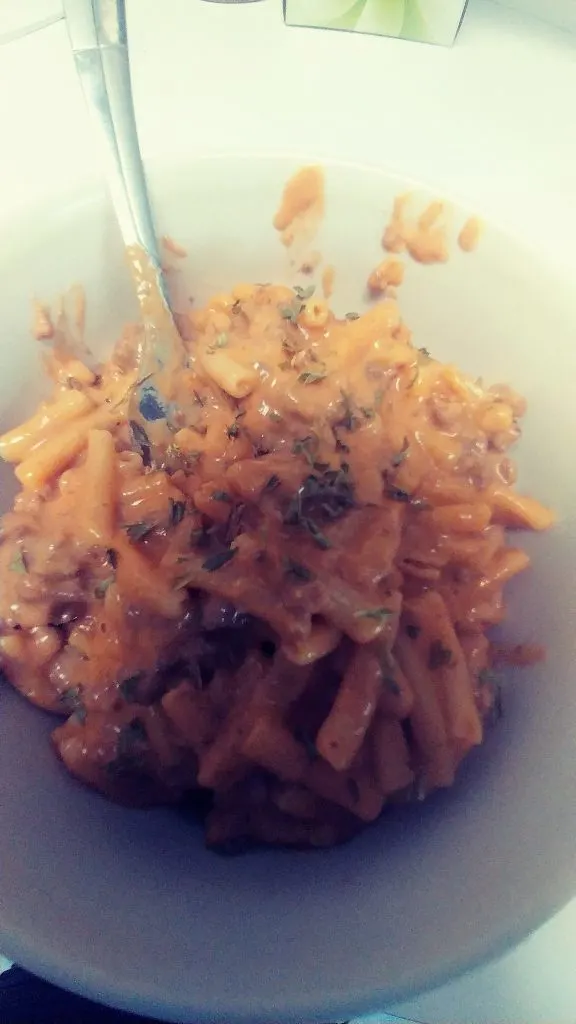 Seriously this simple cheeseburger macaroni was so good and took me no real-time to make! If you are looking for a way to jazz up boxed macaroni and cheese. this is an awesome way to do it while making a simple family-friendly recipe. Next time, I think I will add some veggies to the mix and see how it turns out!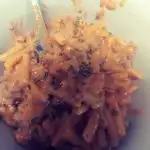 Simple Cheeseburger Macaroni
A simple family friendly way to amp up your boxed macaroni
Ingredients
1

Lb

Ground Beef

1

Box

Macaroni and Cheese

1

Mini Block

Velveeta

2

Cups

Milk

1.5

Cups

Water

2

TBSP

All Purpose Flour

1

tsp

Cayenne Powder

1

tsp

Garlic Salt

1

tsp

Onion Powder

1

tsp

Pepper

2

TBSP

Tomato Paste
Instructions
Brown beef over medium heat. Once fully cooked, drain excess fat and return to stove.

Add flour, spices, and tomato paste. Mix until smooth.

Add milk and water. Bring to a boil.

Add noodles and reduce to simmer. Let simmer, uncovered for about 10 minutes, stirring occasionally.

Add in Velveeta and powdered cheese packet.
Recipe Notes
You can use elbow noodles and shredded cheddar in place of the boxed mac and cheese.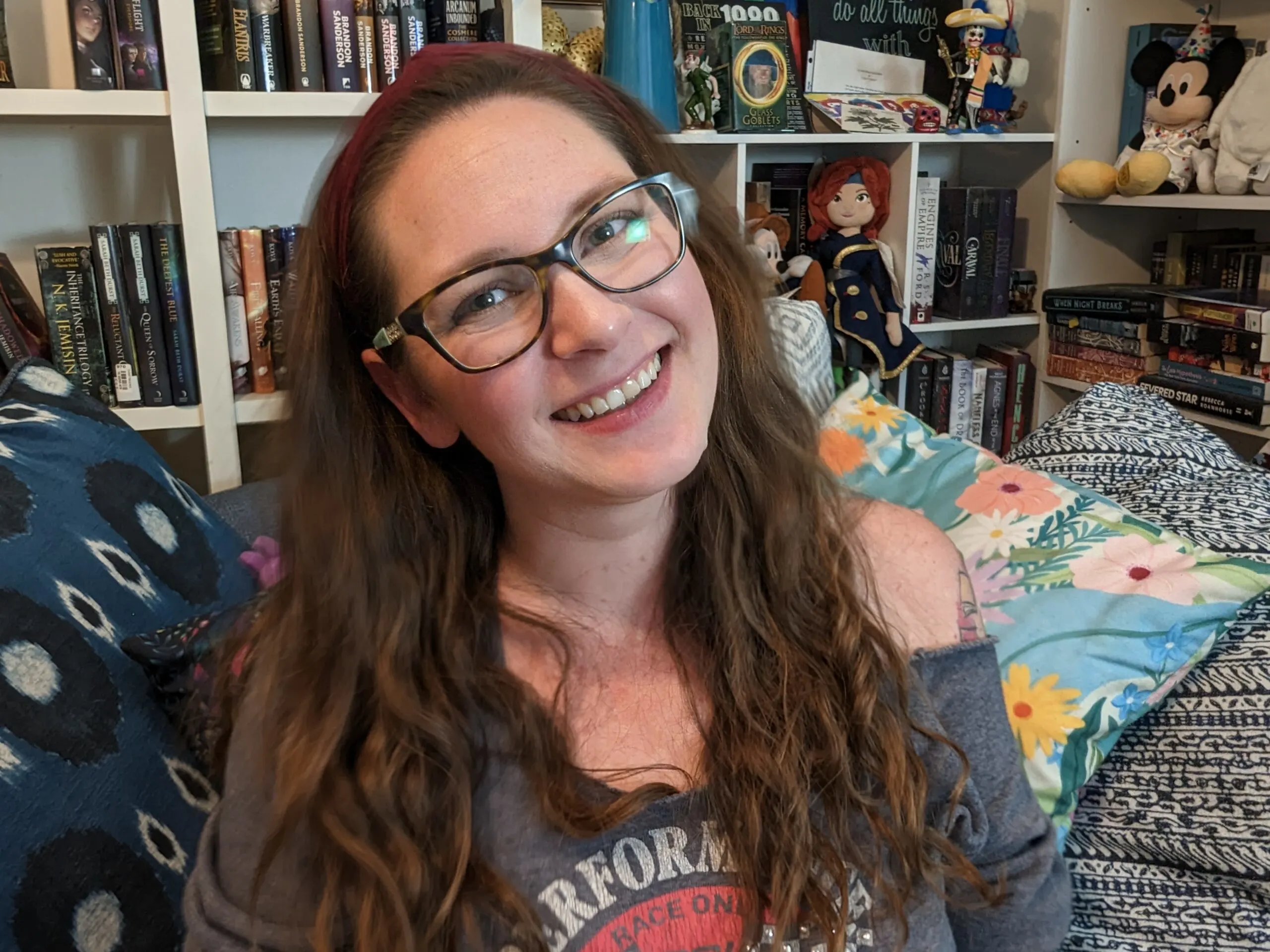 Jessi is the creative mind behind The Coffee Mom, a popular blog that combines parenting advice, travel tips, and a love for all things Disney. As a trusted Disney influencer and passionate storyteller, Jessi's authentic insights and relatable content resonate with readers worldwide.