Pets are a great companion; however, when it comes to the cleanliness of your home, they can really leave a mess. So, as a pet-loving individual, you can still keep your house clean without it smelling like a pet with the following ideas.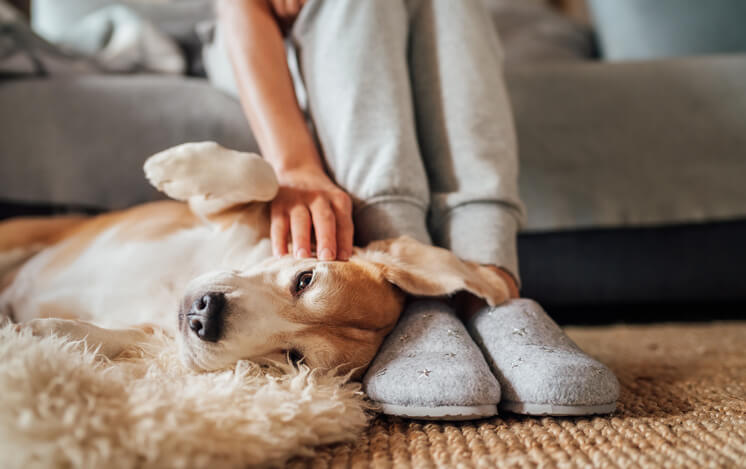 Keep them clean
Your pet might look spotlessly clean; however, things will change when you begin regularly giving them baths. It is not always about their coats; however, pets love rubbing up against the doorway and sofa as they walk; this will make the place look grungier in no time. It is vital to note that some pets might be terrified of the bathtub; however, bathing can be an interesting and fun time if they are good at sitting still.
Keep them pest-free
Various pests can harm your furry friend. Your pet is your companion, and as a member of your family, you don't want it to be hurt by pests. Fleas and ticks are some of the common pests that can pose a threat to your pets. So, there are some things that you can do to get rid of them in your home and keep your pets safe. In many cases, the steps are pest-specific. There are many pest control resources that can help you know what to do.
Invest in a quality vacuum cleaner
A good-quality vacuum cleaner will help you pick up fur and get rid of bad smells. This means you will need powerful suction, a good brush, and an excellent filter to pull out hair instead of sliding it over the surface. Therefore, when looking for a good quality vacuum cleaner, it is important to consider your type of flooring and your furniture. In addition, ensure that you clean out the filter regularly because dirt and hair can accumulate in making foul odor spread whenever you vacuum.
Have a sensible dog bed
Thinking about your pet and how it messes things up, it can be very easy to buy a decadent design with a very fluffy lining. However, that should not be the case, as it will be challenging to clean it. Instead of the heavy and fluffy bed, consider going for a water-resistant one that will be easy to wipe down. Every week, give it a good wipe and take it out in the sun to dry whenever needed.
Have chew-free electrical cords
Many dogs love to chew on cords around the house. So if your dog is one of them, it is essential to note that it will not only be annoying when they destroy your cords, but it is also dangerous for them. Remember that that is electricity. So, to protect your pet and the electric cords, consider wrapping them with elastic-plastic pipes. You will have to cut the length of pipe you need and push the electric cables inside it. With time, your pet will lose interest in the lines.
Conclusion
Loving your pet is more important to you despite their muddy paws and fur shedding. You can use the above steps to combat indoor air pollutants and pet-proof your home to keep it clean.