This post was sponsored by Achim Home Décor as part of an Influencer Activation and all opinions expressed in my post are my own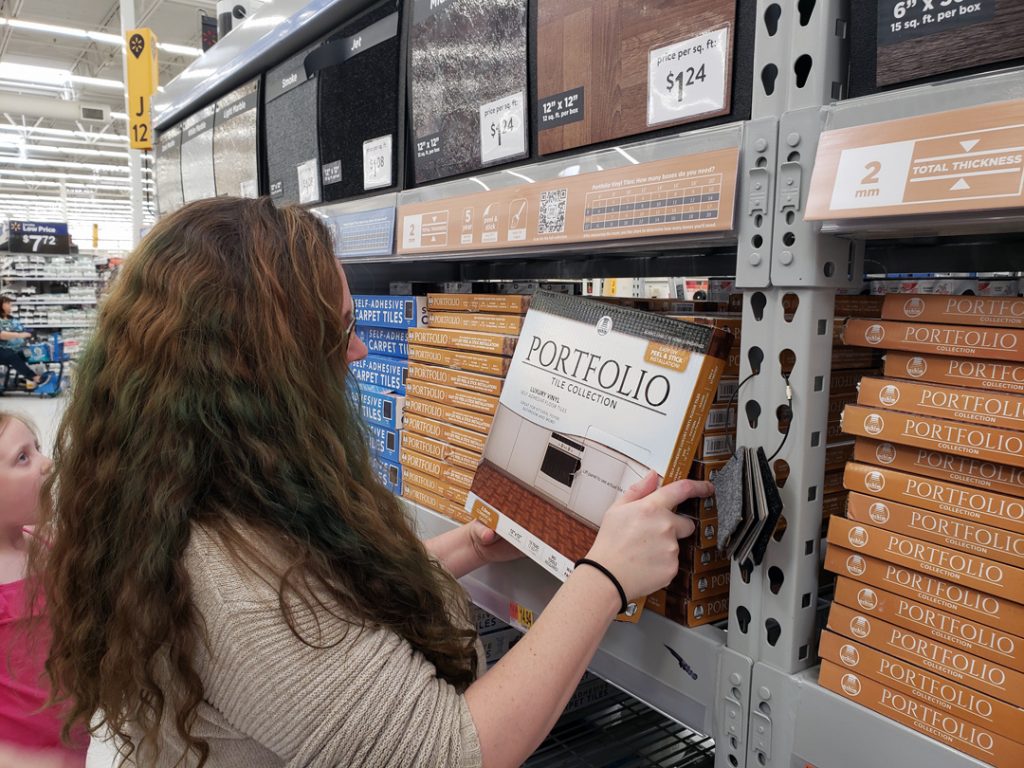 DIY Flooring Made Easy
My favorite part of helping my husband start his brick and mortar business? Decorating the office space of course! The shop that we are renting was pretty much a hot mess when we moved in, especially the office space. While the garage was the most important part to my husband, I wanted the office area to look professional and welcoming as well.
Step one, cleaning! Boy was it a mess. Step two, paint. The walls were in poor condition so they needed a lot of love. Step three, fresh new flooring!
Flooring is so important to making an office look put together and professional. I am no expert at renovations, so I needed something that even I could handle. So, I headed down to my local Walmart to see what I could easily install myself for a reasonable price.
Achim Home Décor at Walmart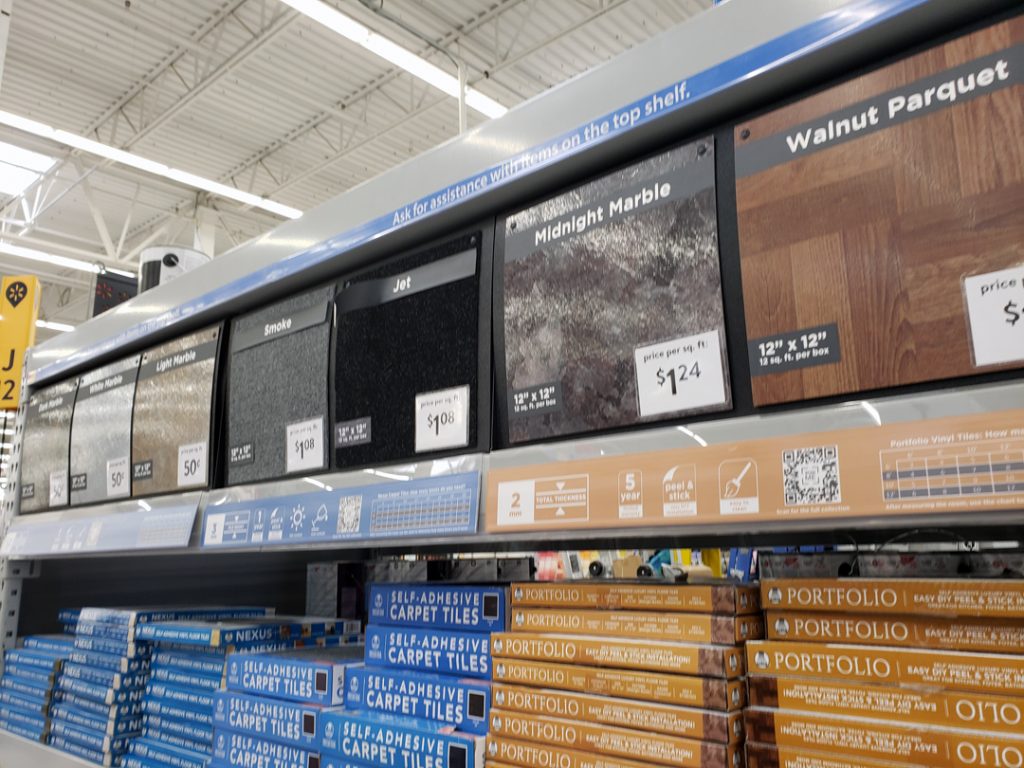 I knew I wanted something easy, durable, and inexpensive, and Achim Home Décor gives me all of that PLUS so many options! My husband and I were able to pick from the Achim Nexus Carpet Tiles, Achim Portfolio Plank & Tile, and the Achim Vinyl Floor Tile.
With three different flooring options to choose from, it was important for me to know a little more about each variety in order to decide what would be best for our office space.
Achim Nexus Carpet Tiles
Self-adhesive carpet tiles.
Easy installation, just peels and stick to a flat and dry surface.
Ideal for home, basement, office, or garage.
Great to mix and match patterns or stick to a solid color scheme.
Twelve 12" x 12 tiles per box.
Achim Portfolio Plank & Tile
2.0 mm Self-adhesive vinyl floor tiles.
Durable, commercial gauge portfolio tiles are perfect for a quick home or office update.
12 sure feet per box
No need for tools or glue! Simply peel and stick to a flat, dry surface.
Achim Vinyl Floor Tile
Can be used in any room from the kitchen to the bathroom, bedrooms, dining rooms, and even foyers, and basements.
No mess application! Peel and stick self-adhesive you just apply to flat, dry surfaces.
20 square feet per box (20 tiles)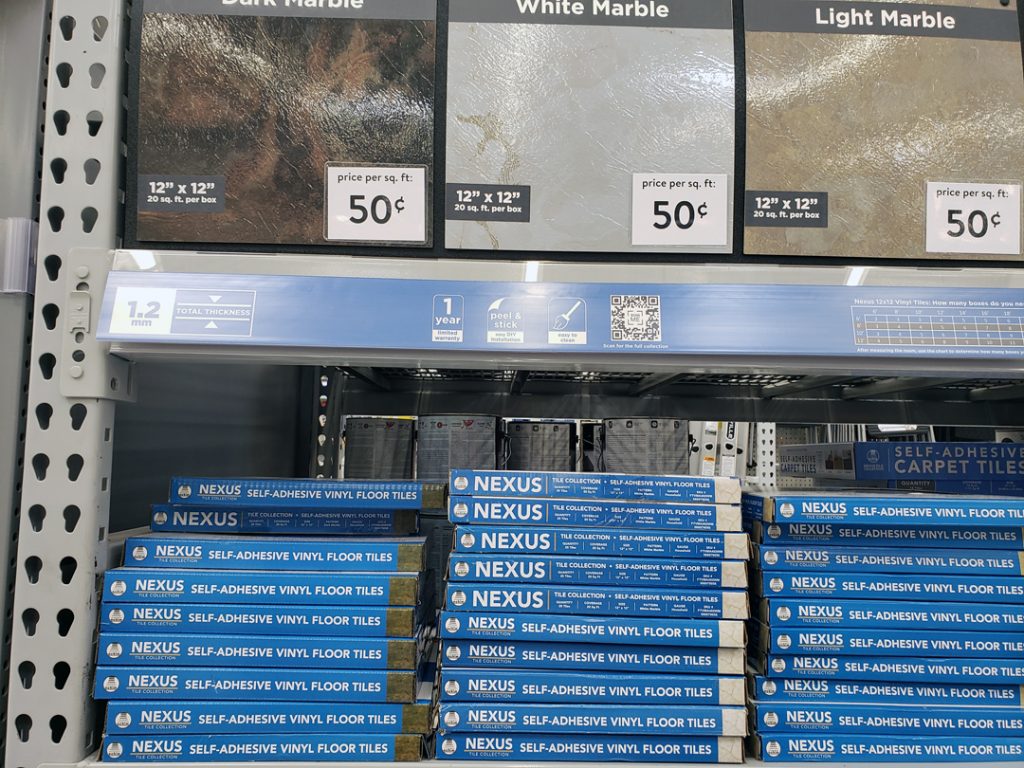 Office DIY Flooring Upgrade
So what did we choose to go with for our office flooring in the new shop? Well, while all of the options were lovely, making it rather difficult to choose. My husband and I decided on the Achim Nexus Carpet Tiles.
Carpet just seemed to be the right option for us and our office needs. It is perfect for making the shop office look professional and welcoming at the same time! Customers can enjoy the newly updated waiting area while they get work done and I can work in a beautiful office space designed by me.