I just love making desserts. They are always so much fun to play around with and try new flavor combinations. Recently, I had a party to go to but no clue what to bring. Everyone was already bringing sides and salads, so I decided on a dessert. At this point I scoured my pantry for inspiration, and I found it. Sitting on a shelf was a lone box of orange cake mix. Perfect! I grabbed the box, a bag of chocolate chips, and the rest of the ingredients and set out to make orange chocolate chip cookies.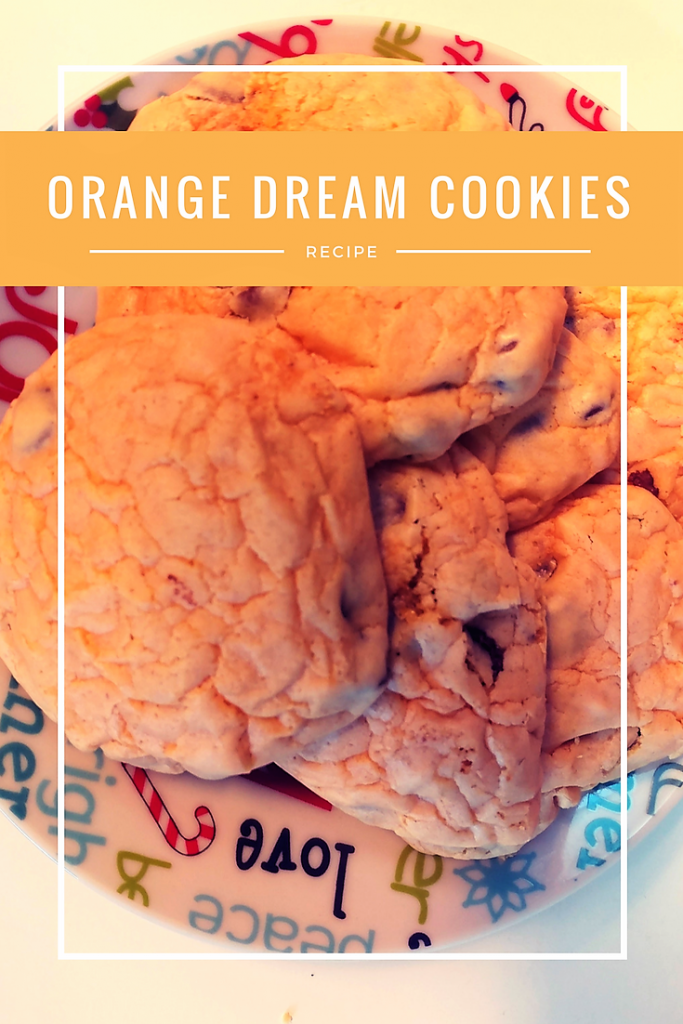 Orange Chocolate Chip Cookies
These orange chocolate chip cookies were a fun twist on a classic cookie. I have always felt like orange and chocolate pair well together. I especially love those chocolate oranges you can buy around Christmas time. These cookies were winners at my cookout, as they were gone rather quickly once they were set out. So if you are looking for a delicious cookie that is a little different, you have to try this out!
Cake Mix Cookies
So cake mix cookies may sound strange, but they are amazing! I am not sure what it is or why it is, but cake mix makes the fluffiest and most delicious cookies. Seriously, cake mix can be used for so much more than just cakes! Cake pops, cookies, and so much more! I always pick some up when it is on sale to keep my pantry stocked up, there are probably a good 4 boxes in there right now that need to be used. Later on, I will be trying Cheesecake Brownies using a chocolate cake mix, so you will need to stay tuned for that one!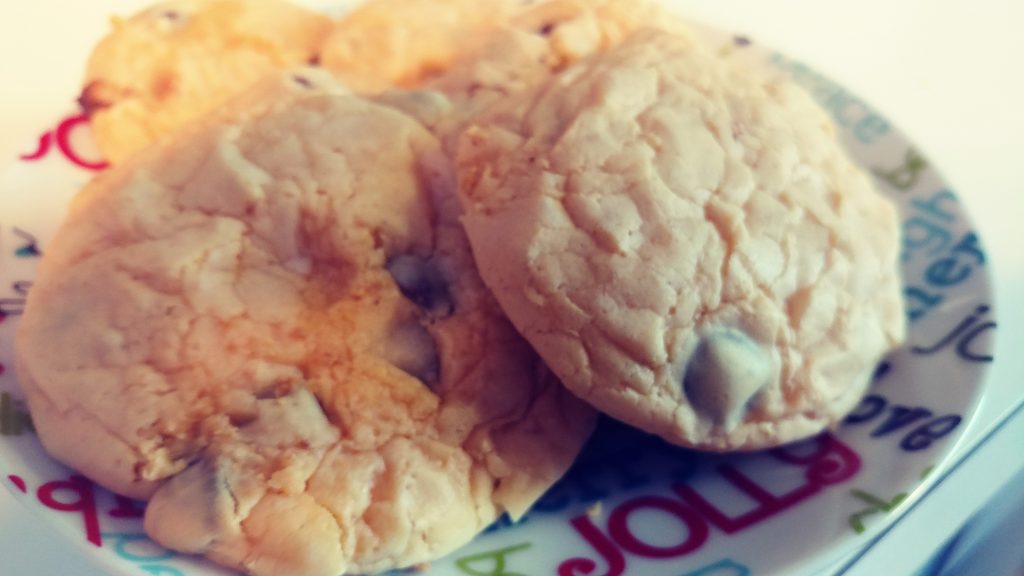 Honestly, I was a little skeptical myself when I decided to give these orange chocolate chip cookies a go. While I love chocolate and orange paired together, I was still so nervous these would turn out terrible. I have always felt like cooking is an art and baking is a science. With baking, you need to have the right measurements and temperatures or else everything can become a terrible disaster. Whereas with cooking, you can add things and improvise, and typically it still turns out tasty. Needless to say, I was a bit nervous about my improvised cookies.
Thankfully they turned out amazingly delicious. We will for sure be making these again. My daughter enjoyed helping me out with the baking and you could tell she was so proud when everyone was eating the cookies at the party.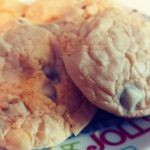 Orange Chocolate Chip Cookies
Orange and chocolate come together in this simple yet delicious recipe.
Ingredients
1

Box

Orange Cake Mix

1/2

Cup

Softened Butter

2

Medium/Large

Eggs

1

Bag

Chocolate Chips
Instructions
Preheat oven to 350 degrees

Combine all ingredients into a large mixing bowl


Mix together until well combined


Scoop onto cookie sheet ( I used a small ice cream scoop to do this)