My son recently turned one! We had planned this awesome Mickey mouse themed birthday for him complete with Mickey Mouse cupcakes. Alas, Hurricane Irma decided to show up and drown our plans for a party. As a native Floridian, I decided not to let a little rain get me down though. We still ended up making the cupcakes and they ended up being great hurricane snacks. They were so easy to make and would have been really cute if we would have had the party. So if you are a Disney lover like myself, you can easily recreate these yourself!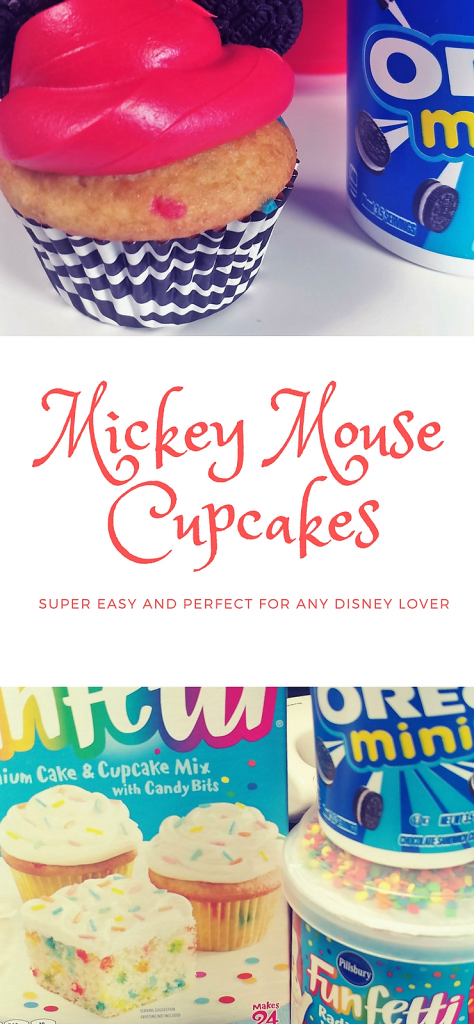 Mickey Mouse Cupcakes
This was such a fun and easy way to add some Mickey Mouse touches to my son's first birthday. Even though he didn't get a real party, we still ended up having a great time. My daughter ended up helping me make the cupcakes as well, so the whole family really got involved in it.
It seems like everyone was baking the night before Irma. I was, my mom was, and my sisters, friends, and other family members were all safely in their homes making delicious baked goods. Maybe the stress of the impending storm gave everyone a sweet tooth. If stress eating is a thing, I think stress baking can be as well, right?
Either way, we decided to make our cupcakes while we still had power so we could have some sweet treats during the storm. Y'all probably know by now that I enjoy making fun birthday cupcakes as opposed to cakes. I feel like there is less waste, and I end up with fewer leftovers. For my daughter's birthday, we had made unicorn cupcakes, so I had to do something just as cute for my son.
Since he is the only one, I knew I didn't need to go over the top like I did for my daughter's Unicorn party, but still wanted it to be fun. He really enjoys Mickey Mouse so I thought that would be easy and inexpensive to do. Dollar Tree has so many cute Mickey Mouse decorations, but unfortunately, we did not get to use them this year.
Even though the party did not happen, the Mickey Mouse cupcakes were a hit. They really helped keep the kids happy during the storm.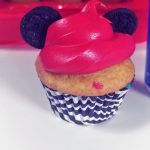 Mickey Mouse Cupcakes
The perfect cupcake for a Disney lover! The Mouse would be proud of how simple these Mickey Mouse cupcakes are to make.
Ingredients
1

Box

Cake Mix

with all ingredients from box

1

Can

Red Icing

Mini Oreos
Instructions
Make your cupcakes according to the directions on the back of the box. Feel free to use any flavor or any from scratch recipe that you prefer.

Once the cupcakes are done and cooled, top them with the red icing. You can buy already red icing like I did, or add a little food coloring to any white icing of your choice.

Place the mini Oreos on the side of the cupcakes so they look like Mickey ears!