At some point or another, the majority of people decide that they're tired of renting and that they want to buy a home of their own. This isn't all too surprising. Sure, renting comes with its benefits. Your landlord is responsible for repairs and replacements within the property. You can also move easily between properties without having to worry about the long and potentially costly selling and moving process.
But at the end of the day, when you rent, you are paying off someone else's mortgage on their behalf with your monthly rent payments. These payments could be going towards something that you will actually own one day instead! So, what can you do to help yourself get your foot on the first rung of the property ladder? Here's a guide to help you along the way!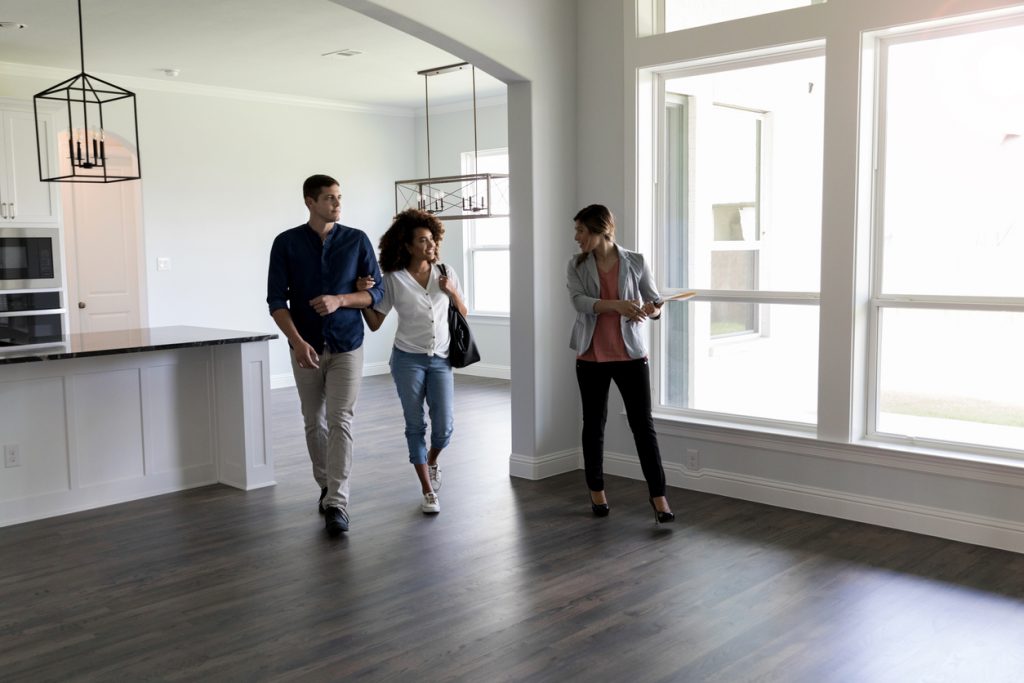 Use a Mortgage Calculator
One of the first steps that you're going to take when it comes to getting a mortgage is determining exactly what size mortgage you are likely to have available to you. Companies and private lenders who will lend you the money for your mortgage will take a number of your personal circumstances into account to determine whether they approve a mortgage application and to determine exactly how much they'd be willing to lend to you.
You can use mortgage calculators such as a 10-year mortgage calculator to give yourself a good idea of what mortgages you will be eligible for and approved on. It's easy to forget that a mortgage is a type of loan, so lenders are going to want to feel confident that you are going to repay them the full amount that you borrow, plus interest, as agreed in your contract. Just like any other form of a lender, a mortgage lender isn't going to hand over money if they don't feel certain that you're capable of paying them back or trustworthy enough to pay them back.
Knowing the size of the mortgage you would be accepted for will help to give you an idea of what properties you can realistically look at buying. This really is an essential first step that will help to guide the rest of your home-buying journey!
Most mortgage calculators will request you to fill in the mortgage you're interested in, the interest rate attached, and the loan term in years. You will then be given a summary of the amount you would be expected to repay monthly. You can then play about with settings until the monthly mortgage payment matches what's available in your budget.
If you are interested in a reverse mortgage, you can even figure out reverse mortgage closing costs and see if it makes sense for you to do.
Save Your Deposit
Once you know what size mortgage you're likely to be approved on, you can determine what size deposit you'll need to save to take out the mortgage. When it comes to buying your first house, saving your deposit is likely to be the longest part of the process.
Why? Because it's not particularly easy saving a whole deposit when you're already forking out for other costs. But as long as you put some of your disposable money away each month, you will eventually get there. Of course, the amount you'll have to pay as a deposit will vary depending on the price of the property you're looking to buy.
Generally speaking, you should aim to save up 20% of the overall property price. Nowadays, more than 90%, 95%, and even 100% mortgages are becoming available on the market, which means you could find yourself not having to save a deposit or only having to get together a 5% or 10% deposit.
Regardless of the required and mandatory deposit amount, it's a good idea to remember that the larger the deposit you put down, the smaller your subsequent monthly repayments will have to be. Saving a larger deposit in the first place could make your life a whole lot easier and more affordable down the line.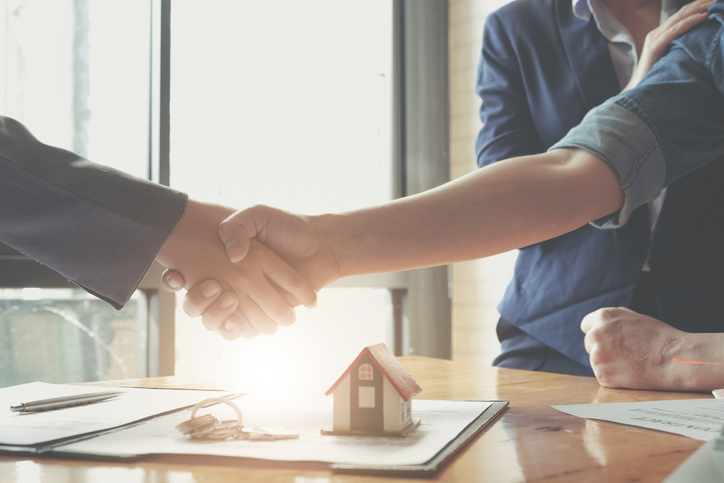 House Hunting
Once you have your deposit together, you can start house hunting. There's not much point house hunting before you've saved your deposit. After all, you'll simply set your heart on something that is likely to get snapped up before you're able to put an offer in.
Instead, wait until you're close to having your deposit together. Then you can put in an offer as and when you're ready. To find the house of your dreams, you need to create a list of everything you want. First, choose a location. This will get your search off to a good start, whittling down areas you're willing to consider.
Do you want to stay where you are? Want to move further out? Do you want to be close to your family? Would you need a certain area to fall into the catchment area of a specific school for your kids?
Next, you can consider the house size. This will whittle down the available options in the area. Do you need a set number of rooms? Would you want spare rooms? Are guest rooms important? Do you need a garage? What about a two-car garage?
Then you can move onto more unique features. The not-essentials but the desirables. Sometimes, it can prove a lot easier to use an estate agent who will be able to scout out properties on your behalf and suggest anything that ticks your boxes.
House Viewing
Once you've created a list of potential options, it's time to start viewings. You need to be extremely thorough with your viewings if you're going to buy the property. This means checking everything out from top to bottom. Check that everything works. Make sure that everything is open and can be seen. Check behind furniture for damage or signs of mold. You could even have an official audit carried out to identify and make you aware of any damage or problems that could prove costly to resolve if you did go ahead with the purchase.
These are just a few different things you will find yourself doing in the lead up to buying a house. Each step is extremely important, so make sure to add each to your to-do list for the best results possible!