When I became a mom of two, I had to make the decision to pause my outside-of-the-home career. With the cost of daycare being so high, it was almost impossible to find work that was worth it. Thus I began my work from the home job search. It wasn't easy. There are several sketchy companies that promise huge payouts, but you have to dish out a significant amount yourself. After a while of searching, I was about to find quite a few legitimate work-from-home jobs that anyone can do!
*Updated as of 2022 with even more legitimate work from home jobs for moms!*
*This post may contain some affiliate links*
Legit Work From Home Jobs For Moms
There are literally so many work from home opportunities out there these days. Companies are seeing the value of remote workers, and people are loving the flexibility offered. Work from home jobs are amazing, if you find the right one for you. I looked for what seems like forever to find legitimate work from home opportunities, but you don't have to! I have compiled the best ones right here just for you. Many of these are technically part time, but you can even do more than one if you want to (I did).
Start A Mom Blog
I mean you didn't think I wasn't going to mention starting a blog did you? Blogging can be an excellent way to build a business and make some cash. Yes, it takes time and effort, but it is so worth it in the long run! If you want, you can head over and check out my Bloggers Resource Guide for more information. There are so many ways to make money blogging, from sponsored content to ads and affiliate marketing. Blogging is a wonderful and fun way to make an income as a stay-at-home mom.
Web Search Evaluation
There are loads of companies online offering work-from-home positions doing web search evaluations. I have personally been working with Appen and I really enjoy it. Is Appen legit? Sure is! You don't need to be an IT expert by any means, because I am not! You basically will be tasked with evaluating ads, keywords, and videos for your company. Before you start, you will be given some training and I promise it is very easy to understand. These positions are generally part-time, around 20 hours a week, and average around $11 an hour.
Make Money Teaching From Home
I just recently learned more about teaching from home and think there are a ton of wonderful opportunities out there for moms! I have a few friends who do these and make full-time incomes from the comfort of their own homes! The pay ranges from $17 to $22 an hour! Which is amazing for working from home. Now, most will require you to have a Bachelor's degree, but it does not have to be in education! I have found that most of these are teaching English to children in China. You don't need to speak any Chinese though as they are full immersion classes! You set your own hours and make as much or little as you want to! Here are just a few of the companies offering work-from-home positions teaching! The TEFL Academy have recently written on the topic of Survival Tips for Your First Day in the EFL Classroom, which is a really insightful read.
VIPKid
Customer Service
I would wager that there are a plethora of companies offering work-from-home positions in the customer service industry. The thing you have to remember with these positions is you have to have dedicated quiet work time. You can't have your kids heard talking or crying in the background. Customer service work from home jobs typically require you to be on the phone, so keep that in mind. These jobs are great if you have kids that are in school during the day, someone to babysit, or if you want to work at night when the kids are sleeping. Many of these companies also offer benefits as well, so they are for sure worth a look!
Social Media Management
If you are someone who is proficient at running social media ad campaigns, then this may be an option for you! After running this blog for a few years and working with clients, I feel I am rather skilled in this area. The beauty is that this is another perfect work-from-home job for moms. Hours are typically flexible and there is no real need to have a quiet space to work uninterrupted. I found a ton of options on Indeed.com just the other day. Just go to their site, and put "remote" in the location search bar and you will be surprised at how many openings there truly are for work from home and remote positions! Companies are constantly looking for people to manage their social media accounts and even write content for them!
Make Money Freelancing
Freelancing is always a great option. You can find a lot of opportunities to work from home. Depending on what you are good at, you kind fins work in a number of fields from the comfort of your pajamas. Whether it be writing, social media marketing, graphic design, or any number of skills you might possess, you can most likely find freelance work if you look.
Make Some Extra Cash as a Stay At Home Mom
If you aren't looking for a full-on work-from-home job, but just want to make a little bit of extra spending money to supplement your income, then some of these will probably be awesome for you. It allows you to spend some time "working" and make small amounts, but those small amounts can really add up! Some of these are just ways to get cash back on your regular shopping and save money.
Ebates : Save money while shopping online, and you get money for anyone you refer as well. I have gotten quite a bit back from using them.
Ibotta: Save money on your groceries with this awesome App. d
Appen: Yes, I mentioned them earlier, but they have a one-hour-a-day work option that is perfect for those who only want a little extra cash.
Swagbucks: A pretty popular survey site where you do surveys to earn points and cash those out for real money!
Thredup: You can sell your clothes to this online thrift store for a little extra cash. The problem is you will be tempted to spend the money on new clothes from them!
Don't forget to follow The Coffee Mom on Facebook, Instagram, and Twitter to stay up to date with all of our family travel, parenting tips, family-friendly recipes and so much more!
These are just the ones that I have found and researched, but there are so many more! All you have to do is do a bit of research and you can find the job of your dreams in your pajamas! Now, most work-from-home jobs won't make you rich, but they do have the benefit of you being home and not paying for things like daycare, gas, and vehicle maintenance.
Do you work from home? If so, I want to know what you do!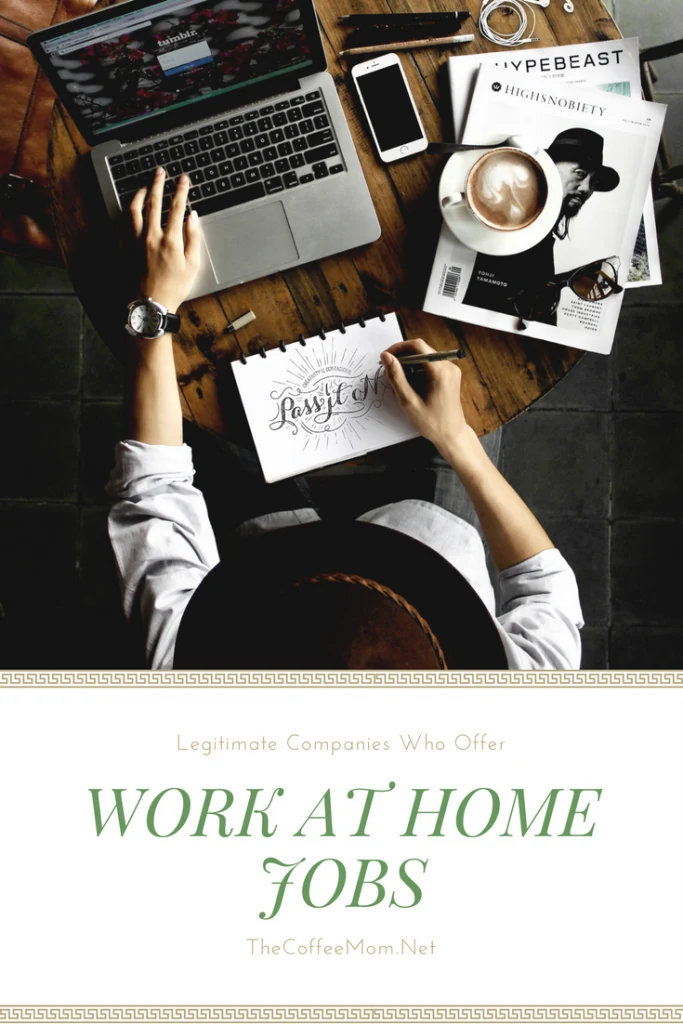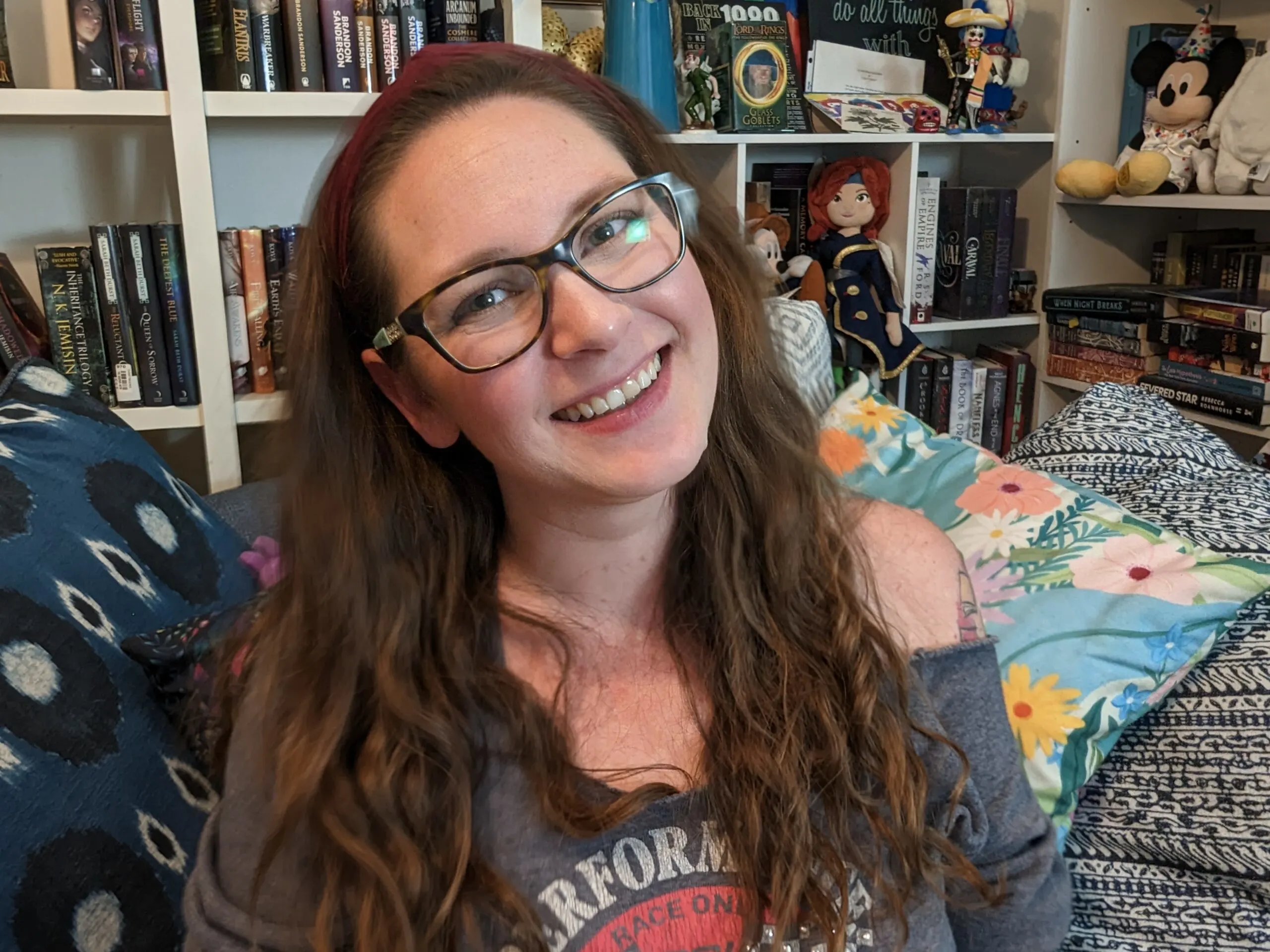 Jessi is the creative mind behind The Coffee Mom, a popular blog that combines parenting advice, travel tips, and a love for all things Disney. As a trusted Disney influencer and passionate storyteller, Jessi's authentic insights and relatable content resonate with readers worldwide.