So by now, I am sure that y'all know I am a tiny bit obsessed with Disney World. I love going with my family and seeing how ecstatic it makes my kids. As much as I love a good kid-friendly family trip to Disney World, there is something to be said about a kid-free Disney day.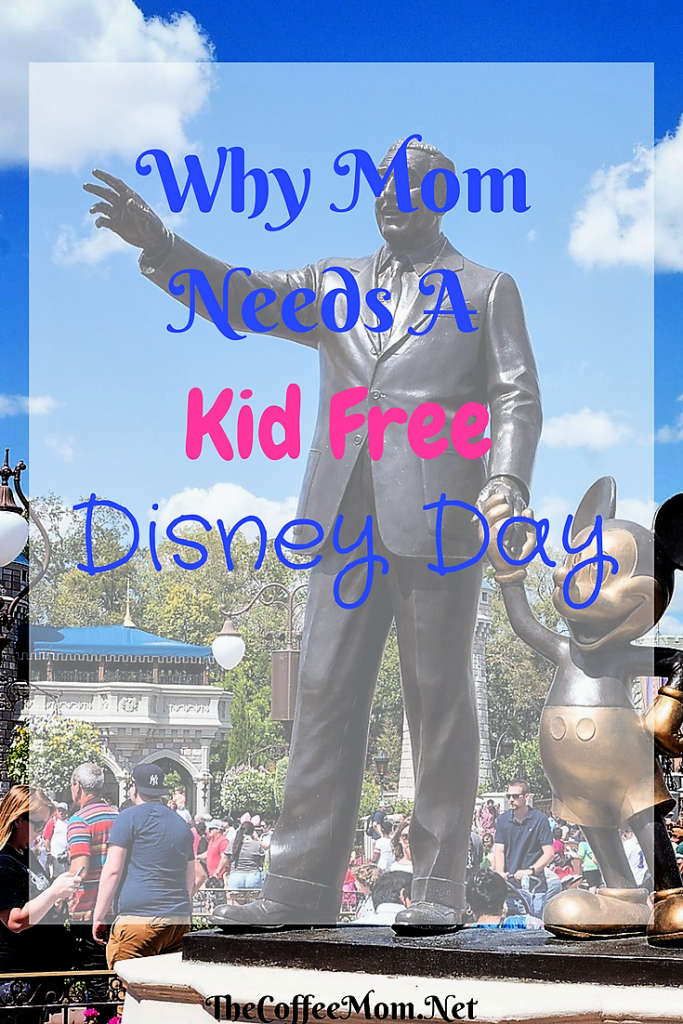 Kid-Free Disney Day
As someone who grew up in Central Florida, not far from Orlando, I can say with confidence that Disney World is not just for kids. I have been countless times in my life, and while I love taking my kids, there is something special about a kid-free Disney Day. If that makes me a Disney adult, then I will proudly own that title!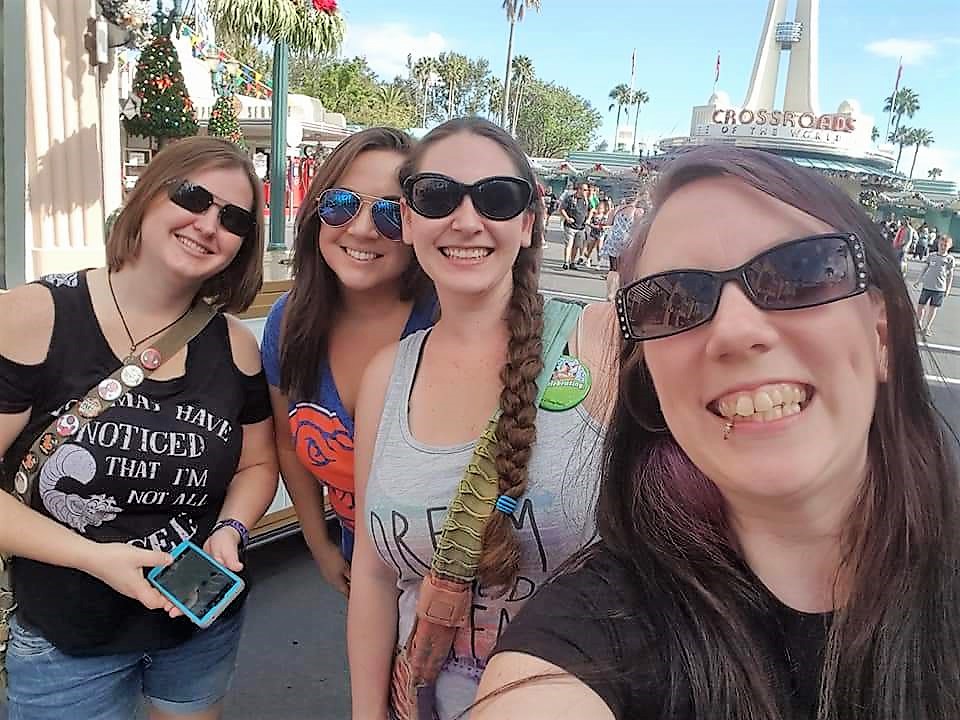 Park Hopping as a Disney Adult
Park hopping is so much easier when you don't have kids with you. There are no strollers to take on the buses and you can hop from park to park rather quickly. I wouldn't recommend trying to do all 4 of the parks in one day though. When I went with my friends recently, we were able to pack in 3 of the parks with ease. We went to Animal Kingdom, Hollywood Studios ( which will forever be MGM to me), and Epcot. Magic Kingdom got skipped this day, but honestly, that is the one I would typically pass on when going with no kids.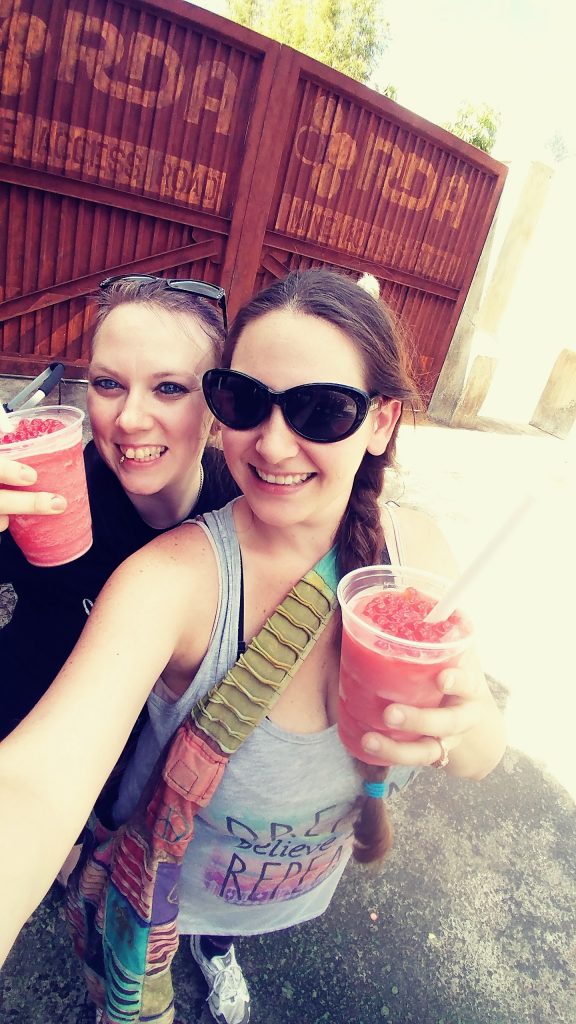 Different Rides When You Don't Bring Kids to Disney
So when you go with your kids, you are typically relegated to kid-friendly rides. Now, there is the rider swap option, which is amazing, but sometimes your whole party wants to ride together. When we go without kids, we always get fast passes for our favorites that the kids would not be able to ride. Some of my personal favorites are Rockin Roller Coaster at Hollywood Studios, Everest at Animal Kingdom, and the new Avatar Flight of Passage at Animal Kingdom. There are so many more adult rides to enjoy during your kid-free Disney day that it becomes like a whole new experience.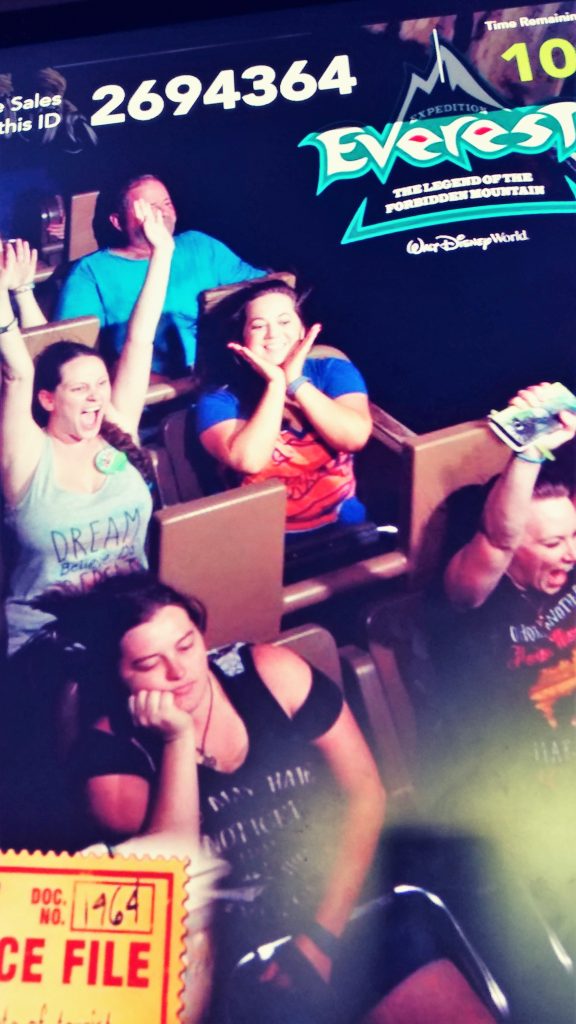 Disney Adults Drink Around The World
As a kid, Epcot was my least favorite park. Now as an adult, Epcot is probably my favorite. Not only do they have a lot of fun rides for the kids, but they have the World Showcase! Epcot is a park that you can go to and eat and drink around the world. You get to try new dishes and beverages from so many different countries. While the showcase is wonderful all year, the best time to go is during the Food and Wine Festival. This is when we went and it is so amazing. It usually occurs between September to November. During Epcot's Food and Wine Festival, there are a ton of additional "countries" set up in the World Showcase. You can sample different foods and get your passport stamped along the way. While the kids would find this boring, it is perfect for a kid-free Disney day!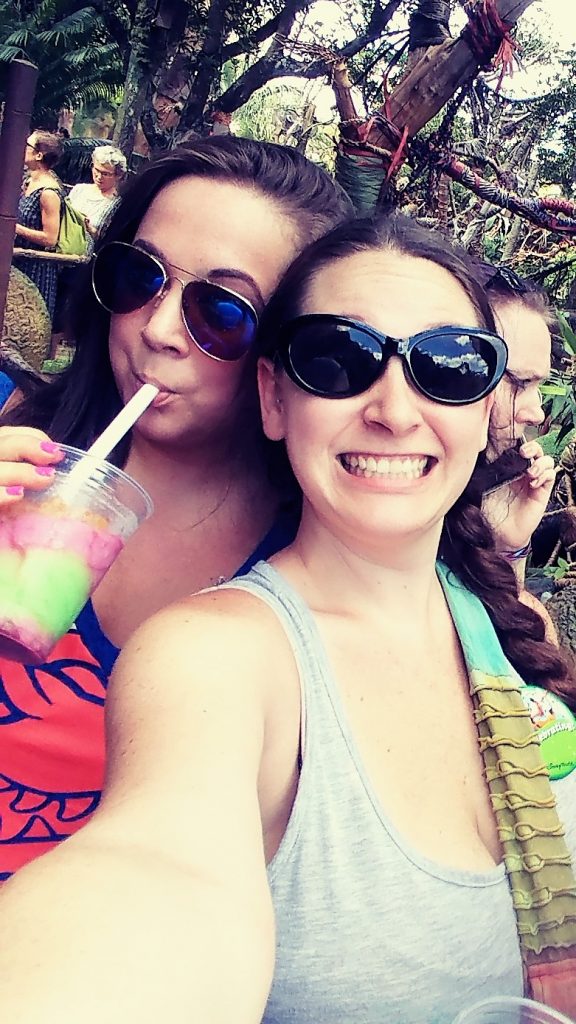 Every Mom Deserves a Break and a Kid-Free Disney Day
Every mom deserves a break once in a while. If that break can be taken at the happiest place on Earth, then why not? There is just something special about the Disney parks, and taking a kid-free day really allows you to enjoy the parks in a different way. So next time you are trying to plan a kid-free getaway or girl's weekend, don't rule out Disney World!