Going on days out with the family is great, but as every parent knows, it can be pretty stressful. And when you go on a long-haul vacation, where you are spending a couple of weeks in an alien environment, you can struggle to have fun, especially when you are trying to keep the children in check. But it's important for you, as the parents, to have as much fun as the children.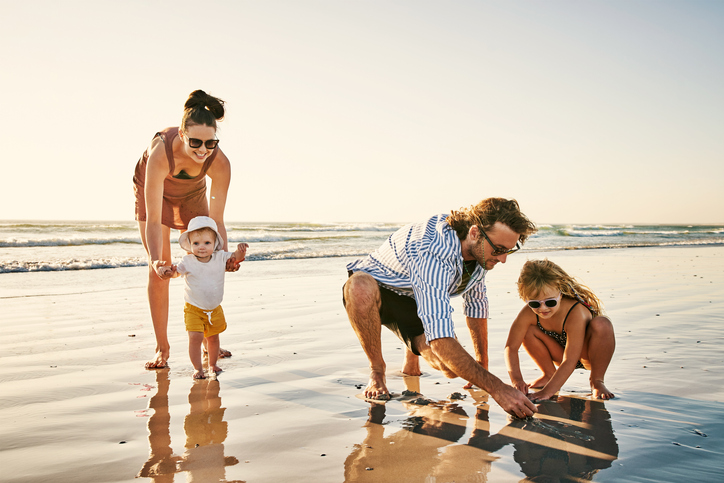 How Parents Can Have Happier Vacations
So what can you do to guarantee you have fun?
Choose a Resort Holiday
One of the best things about going on vacation with your family is the opportunity to do different things. But in order to actually make the most of the opportunities you have to put a lot of leg work in, and potentially do a lot of traveling.
Choosing a resort vacation bypasses all of this. Places like the Lifestyle Holidays Vacation Club provide so many different options under one roof. Such a simple thing for parents to do because it takes the stress out of it. And you know that, whatever age your children are, they will have a good time, and you will have some opportunity to relax.
Many resorts provide childcare services so you can step away from being a mom for at least a couple of hours.
Know Your Children's Limits
Even if you pack a vacation full of activities to keep the children busy, there will be a time when they get grouchy. And it's about knowing when you are getting on their nerves, and they are getting on yours.
If you need to keep re-applying suntan lotion, you make them walk too far, or they keep saying they're hungry, you are just going to wear them down. Make sure that you keep these issues at bay, but also remember that you need to recognize your own limits.
Sometimes everybody needs a lie-in, and this is not a bad thing when you are on vacation. You don't have to be up and about at the crack of dawn every single day!
Focus on Documenting Happy Memories
The great thing about rose-tinted spectacles is that any stressful vacation seems fantastic when you look back. And if there are times when you are feeling particularly frazzled on vacation, make a bit more effort to take some videos and pictures, and gather souvenirs.
This is because it will help your happiness later on. It may feel like a lot of effort at the time, but it is worth the trouble. And when you are unable to enjoy yourself because you are feeling stressed by the children.
At the very least, you can look back and remember that your children truly benefited from an amazing vacation.
It's also important to remember that if you struggle to enjoy yourself, you need some opportunities to unwind. Vacations can be tiring because you feel you need to be on the go.
But even something as simple as having a bit of quiet time before the children wake up with a coffee can be enough to get you in the right headspace.