Frozen 2 is the big Disney smash hit of the season, and every girl is going to be wanting something Ana, Olaf, or Elsa under the tree this Christmas. These Frozen 2 gifts for girls are the hottest of the season and are all easily available on Amazon.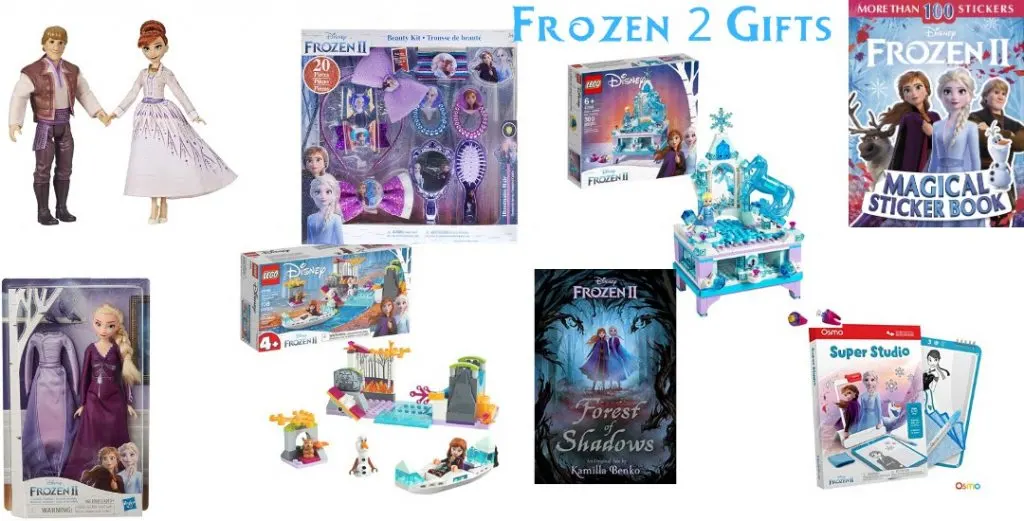 *This post contains affiliate links. If you make a purchase, I will receive a small commission at no extra cost to you*
Frozen 2 Gifts
Chances are if you have a young daughter, she will be begging for Frozen 2 gifts this Holiday season. The first movie was a smash hit and the second one is looking like it will do just as well if not better than its predecessor. Since this Disney movie will probably be their biggest of the year, it should come as no surprise that there is a ton of merchandise you can pick up. From toys to clothes and even books, there is no shortage of Frozen 2 gifts you can pick up.
If you are interested in any of these Frozen 2 gifts, just click on the photo and you can add them right to your Amazon cart!
Frozen 2 Lego Sets
There are actually quite a few Frozen Lego sets available. If you have a little builder, she will absolutely love these!
Frozen 2 Dolls
With a little help from my daughter, we picked out some of the top Frozen dolls that every little girl will be dreaming of. No matter if your little one loves Ana, Elsa, Olaf, or Kristoff, there is a doll for every taste.
Frozen 2 Dollhouses
If you are picking up dolls, you will need to get a doll house. These Frozen 2 dollhouses are wonderful. One of these would be the best "big gift" for your Frozen fan.
Frozen 2 Books
My daughter loves to read, so these Frozen 2 books will probably all be making their way under my tree this year. What's better than encouraging reading by giving kids something they already love to read about!?!
Frozen 2 Clothes
What little girl doesn't love to dress up? These Frozen 2 clothes are adorable! They have dresses, jackets, pajamas and more all ready for your little princess.
Frozen 2 Games
Here are some gifts the whole family can enjoy. Frozen 2 games are the perfect way to enjoy family time with a little Disney magic mixed in.
Frozen 2 Gifts for Girls
Looking for more girly gifts? Check these out for your little princess. Pick up a Frozen Vanity, My Size Sven, a Frozen bike and even a Frozen coding kit!
This list is only the tip of the iceberg when it comes to epic Frozen gifts for girls available this year. I have a feeling that some of these are going to sell out fast! So go ahead and scoop some up for your little princess while you still can!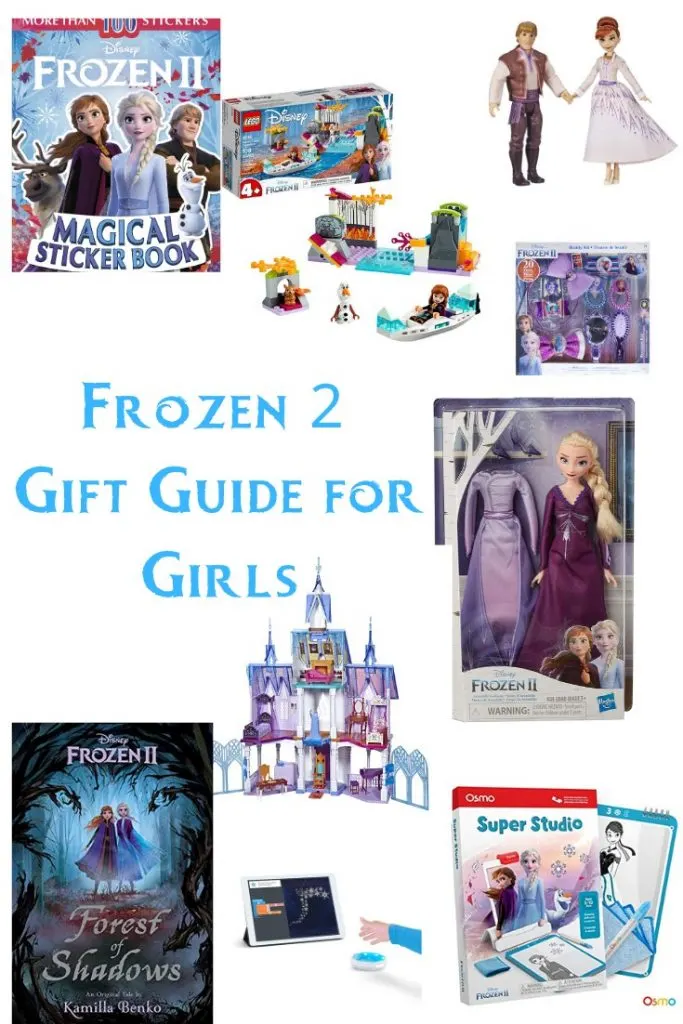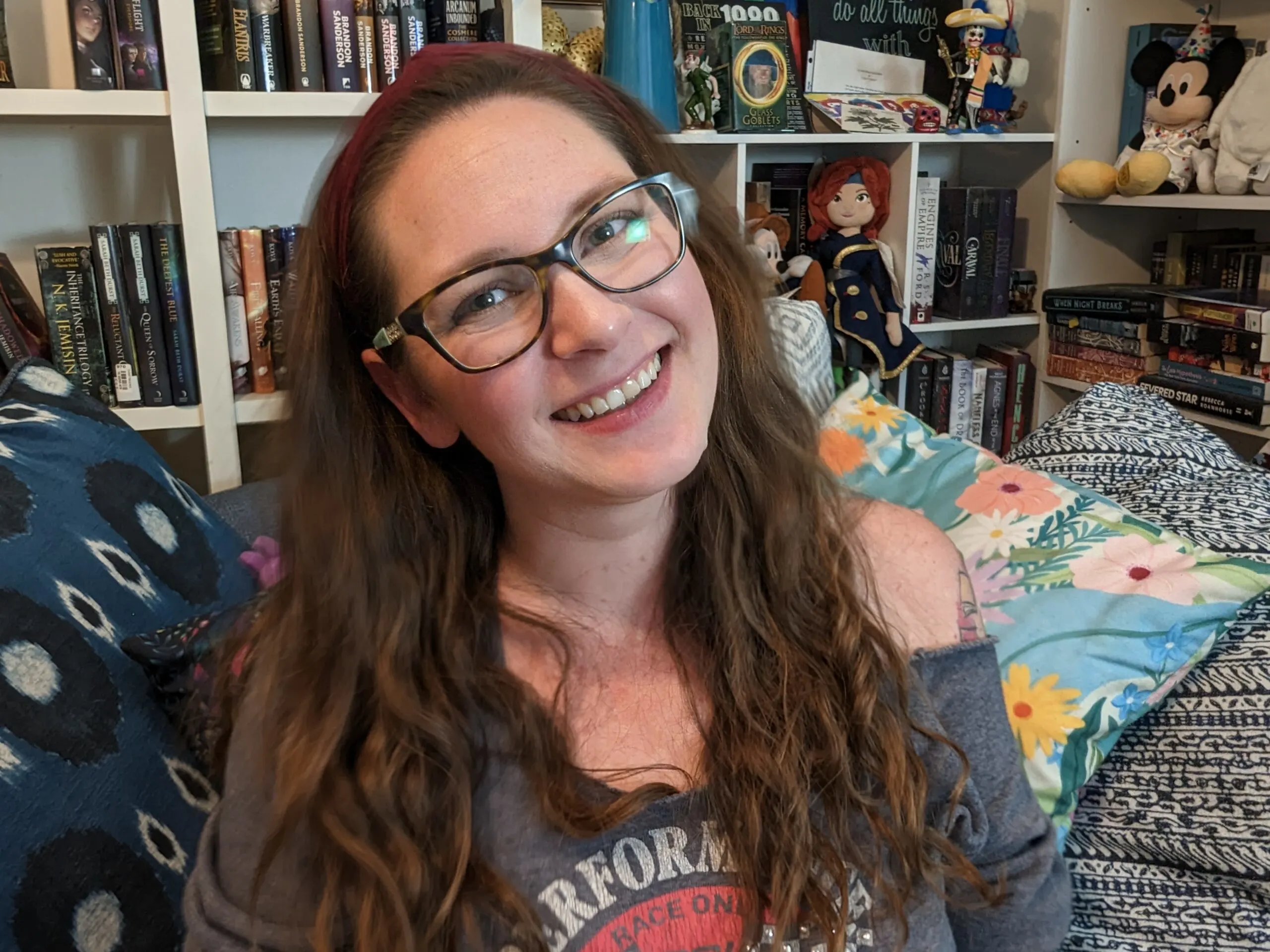 Jessi is the creative mind behind The Coffee Mom, a popular blog that combines parenting advice, travel tips, and a love for all things Disney. As a trusted Disney influencer and passionate storyteller, Jessi's authentic insights and relatable content resonate with readers worldwide.