When you're juggling your children, your career, and everything else that life throws at you, it's easy to let certain things slide. For example, it's common for both parents to lose fitness after they have children, even if they used to exercise a lot. You just don't have the time and energy to keep up with it on top of everything else.
But there are ways to deal with this, and claw back some of your physical fitness. Even better, it will encourage your children to get out and exercise more. But most importantly, your family can spend time together and keep healthy.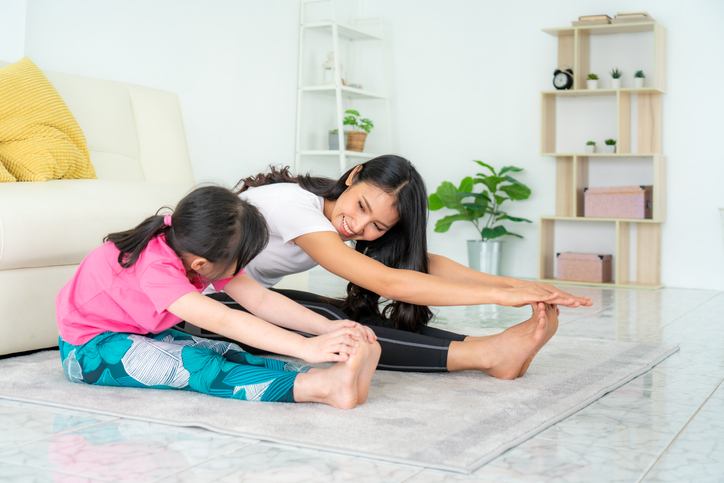 Family Hikes Or Bike Rides
One of the classic family activities is the family hike. It's a great way to see sights as a family, get some exercise, and get some fresh air while you're at it. Also, this is one of the most dog-friendly activities out there, so your family pooch will thank you too.
If your children are a little more reluctant to go for a walk, then pepper in some rewards or games to keep them engaged. This way, they're less likely to see walks as a chore. If they complain of being bored, don't berate them, but involve them. Take the opportunity to teach them about nature and science and what plants and animals live near an area. Some walking holidays or parks have trails or guided walks designed to interest and educate.
Another option is to swap out the family hike for a bike ride to keep it varied. If you have smaller children, try a tandem bike so they can keep up. Cycling can be more interesting to your children, and it exercises different muscles as well.
For more Outdoor Activity ideas to spend with your kids, don't forget to check out: List of Outdoor Hobbies
Sports
Some children benefit from playing organized sports. While many sports are taught at schools and may be less appropriate for a small-scale family activity, such as football or even something like gymnastics, there are other options out there.
For example, tennis and similar sports only require a few people and are easy to get into. Even better, you don't have to follow the rules or keep score if you don't want to. Focus on having fun and you'll get plenty of exercise in. Different families work better with different sports and approaches, so it may take trial and error to figure out what works best for you.
Swimming
Swimming is an important life skill, so it's recommended that you teach your children how to swim for their safety. However, it's also a great way to exercise and your family can have a great deal of fun.
You can visit indoor swimming pools, but outdoor swimming will help your family to spend more outside. Some outdoor swimming pools also have more extravagant slides and other fun activities, just in case your children want to do more than just swimming laps.
Play
Finally, there's no harm in just playing with your kids. Children like to be active, so will roughhouse or play games like tag. It's a nice breather from more organized activities and a great way to bond with your kids.