I am constantly on the hunt for quick and easy recipes for weeknight dinners. While I want to cook dinner for my family every night, sometimes it is just too time consuming to make a full on meal. Because I like simple and fast meals, I also like to find innovative ways to utilize foods in different ways. One of my favorites that I have done recently is a fish taco with avocado and cilantro slaw recipe using Gorton's Fish Sticks. This seriously took about 15 minutes to make and the entire family loved it!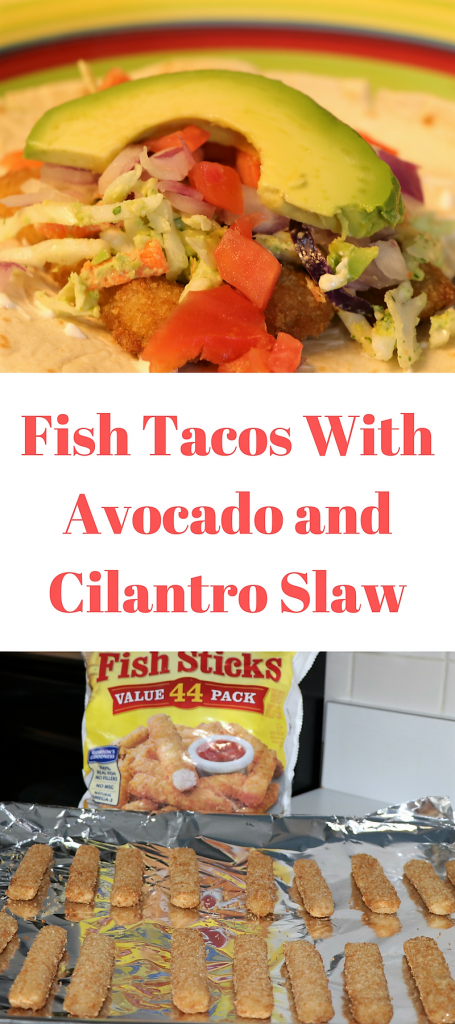 *This post was sponsored by Gorton's. All opinions are 100% my own. Please see full disclosure policy.*
Gorton's Fish Tacos with Avocado and Cilantro Slaw
By now I am sure everyone knows that I have a serious love for Mexican foods. Tacos, Fajitas, you name it and I will eat it. Not only are they delicious, they are typically super simple to make!
My husband is a seafood fanatic, so we like to combine out loves by having seafood tacos regularly. Sometimes though, we just don't have the time to really cook everything from scratch, so I like to speed the process up a bit. The Gorton's Fish Sticks are perfect for making delicious fish tacos. They cook in about 15-17 minutes, and the whole family loves them.
In order to really ramp up these fish tacos, we decided to create a super simple avocado and cilantro slaw to top them off with. This really elevated the dish and make it much more adult friendly. While my daughter was happy to just have cheese and sour cream, we were able to enjoy a slightly more adult feeling taco.
Isn't that the beauty of tacos though? They can be customized and toppings added to really change the dish and elevate it to new levels. Something as simple as fish sticks and taco shells can become a delicious family friendly meal in no time. These fish tacos are also perfect for picky eaters. I mean, what kid doesn't enjoy fish sticks? No need to cook an extra meal or fight with your child to eat. Simple give them the fish sticks that you already cooked for your tacos and let them go to town.
I know my daughter likes to build her own tacos. So I put everything on the side of her plate and let her do as she pleases with it. Super simple and it avoids most meal time drama.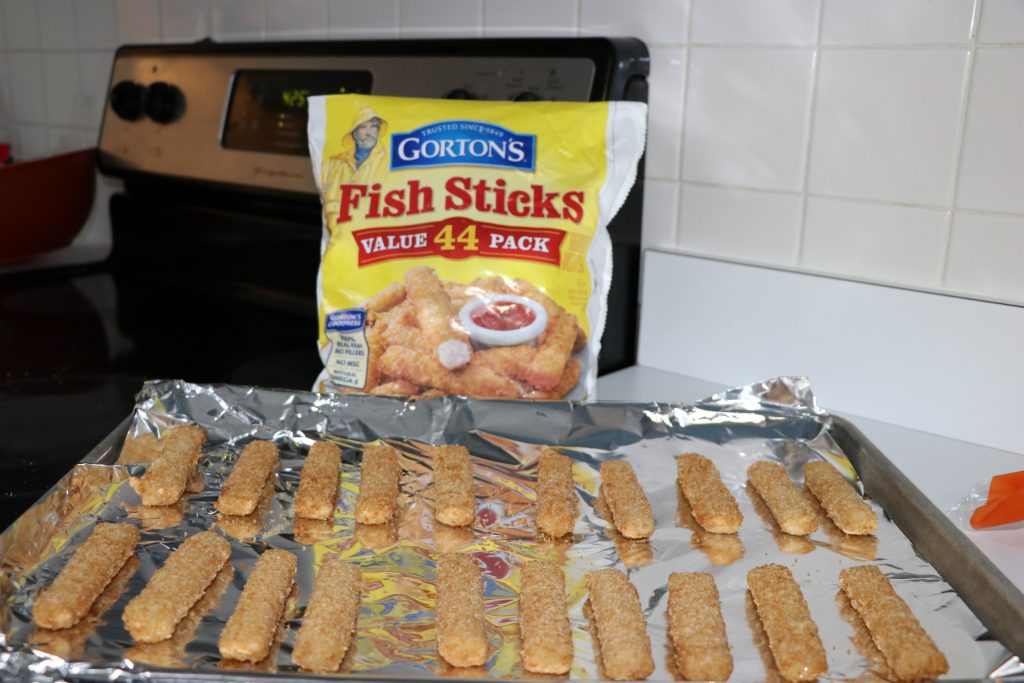 Cook With Me
Alright, are you ready to see how I went about making these fish tacos?

See, wasn't that super easy? Prep is quick, and you can make the slaw while your fish sticks are in the oven! It really is a perfect weeknight meal for a busy mom. I wish I would have gotten pictures of my daughter's plate, but she ate it so fast that I didn't even get a chance!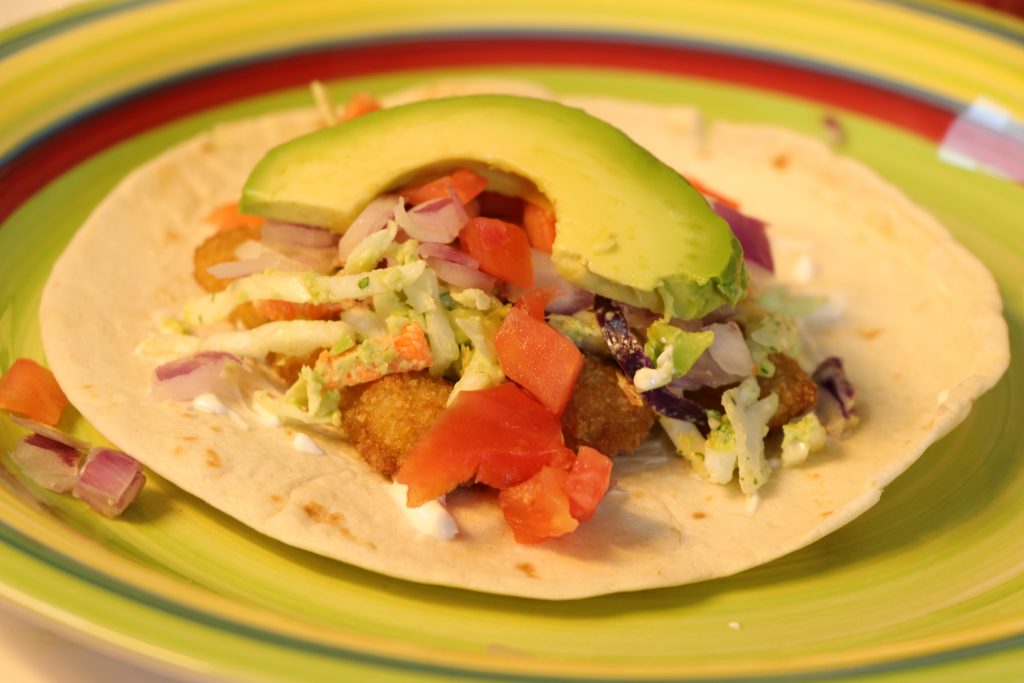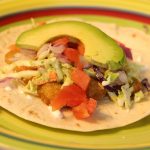 Fish Tacos with Avocado and Cilantro Slaw
Simple fish tacos made with Gorton's Fish Sticks and topped with an avocado and cilantro slaw
Ingredients
Gorton's Fish Sticks

2

Avocados

1

Bunch

Cilantro

1

Tbsp

Minced Garlic

2

Limes

2

Tbsp

Sour Cream

Salt & Pepper

Taco Shells

Cole Slaw Mix
Instructions
Pre-heat your oven and cook Gorton's Fish Sticks according to the instructions on the bag

While they are cooking, roughly chop up your cilantro. You can use as much or as little as you want depending on how strong of a flavor you desire.

Add your cilantro, the juice of two limes, one avocado, garlic, sour cream, and salt & pepper to a blender or food processor.

Blend until a paste consistency.

In a large bowl, mix together your cole slaw mix and the sauce from your blender.

When the Gorton's Fish Sticks are done, remove from oven and build your taco! Top with slaw mix and additional avocado and enjoy!