Summer is here! Can I start out by saying how excited I am for summer time, sunshine, and family vacations? Summer is such a fun time of the year, but I also feel like it is a time where cooking is the last thing on my mind! During the summer I like easy recipes that don't take much thought or prep, but I still want to be at least somewhat healthy! Lately, my go to side has been these super easy oven roasted summer vegetables. Squash, zucchini, tomatoes and cheese! I mean, you can't go wrong!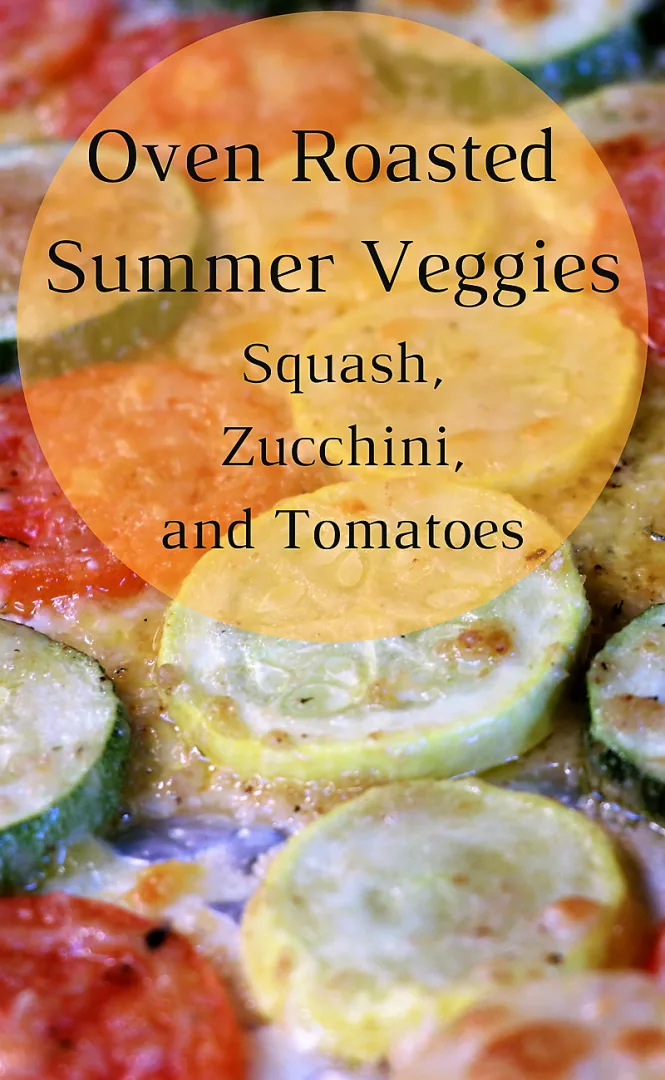 Oven Roasted Summer Vegetables
So I have been super into easy sides lately, and with my desire to eat somewhat healthier, most of those have been vegetables. Really though, it can get a bit boring, so I like to try new ways to make my vegetables without going too crazy. I mean, they still have to be something my kids will eat too. Squash has been a favorite lately, and combining it with some zucchini, tomatoes and cheese really makes it a winner!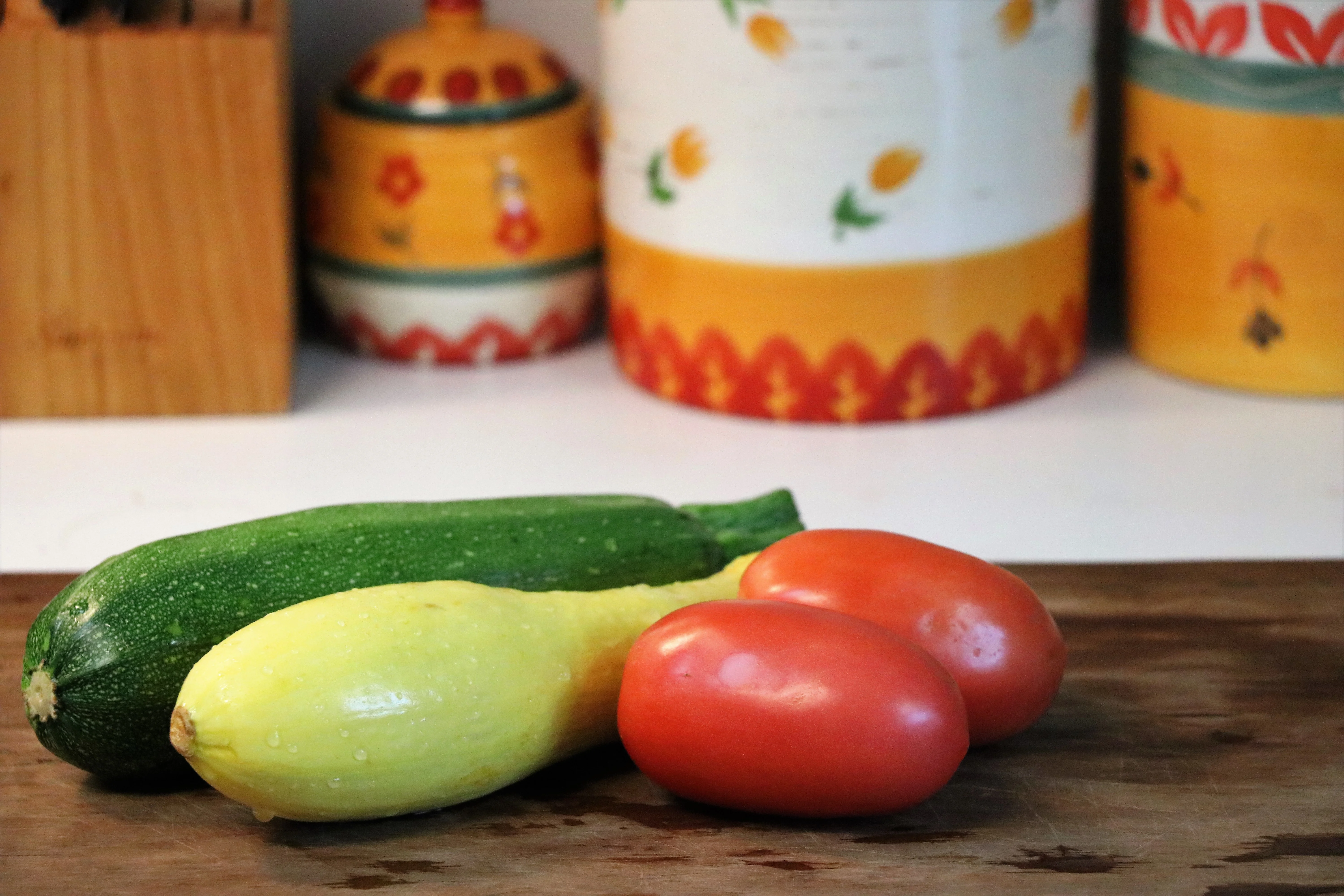 What You Need
To make these oven roasted summer vegetables, you really only need a few simple ingredients. Most of these you probably have inyour pantry already!
Squash
Zucchini
Tomatoes ( variety of your choice. I used Roma tomatoes for mine.)
Cheese of your choosing ( Italian blend works great)
Olive Oil
Italian Bread Crumbs
Garlic Salt
Pepper
And there you go! Everything you will need to make this summer side dish! Other than the vegetables, everything else I keep in my pantry at all times. If you want to get your vegetables at the best price, I highly recommend checking out Aldi since they have been having some great deals on veggies in my area lately!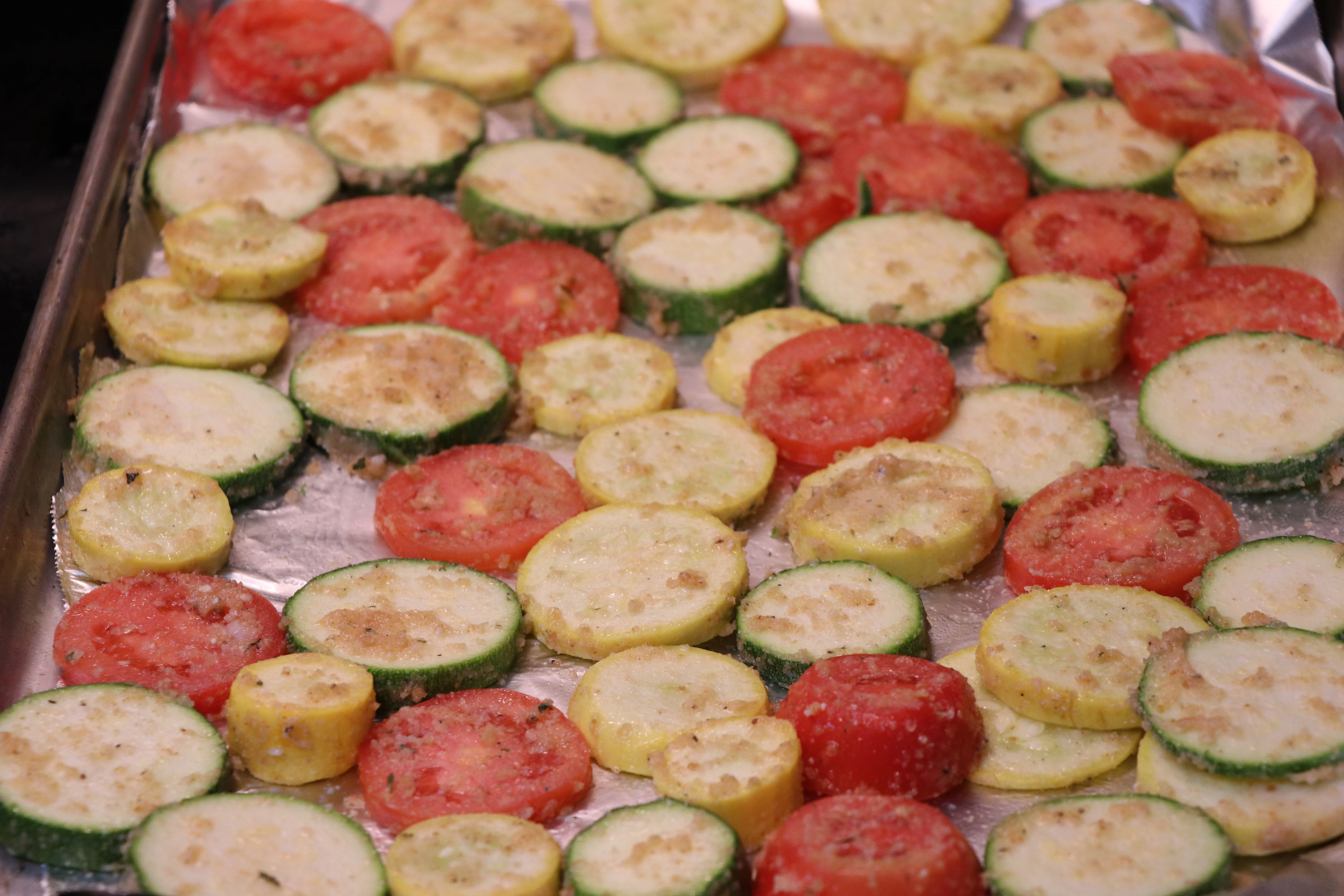 Get Cooking!
Now that you have everything you need, it is time to get cooking.
First thing's first, preheat that oven to 400° and line a sheet pan with foil and spray it down with some cooking spray.
Start by slicing up all of your veggies and tossing them in a bowl together.
Then just coat them in the olive oil, sprinkle in garlic salt and pepper to taste, and add in your bread crumbs. Mix this all together until the vegetables are coated in oil, seasoning and bread crumbs. As y'all know, I don't really measure but i used about 1/4 cup of bread crumbs and 1-2 TBSP of olive oil.
Spread your vegetables out on the pan and pop them in the oven uncovered for about 15 minutes.
When the time is up, pull them out and sprinkle your cheese on top. You can use as much or as little as you would like for this. I personally like a lot of cheese so I may have went heavy handed on this step. Then you just need to put them back in the oven about 10 more minutes or until the cheese is melted and started to brown. If you want it a little more browned, you can broil them for about 5 minutes.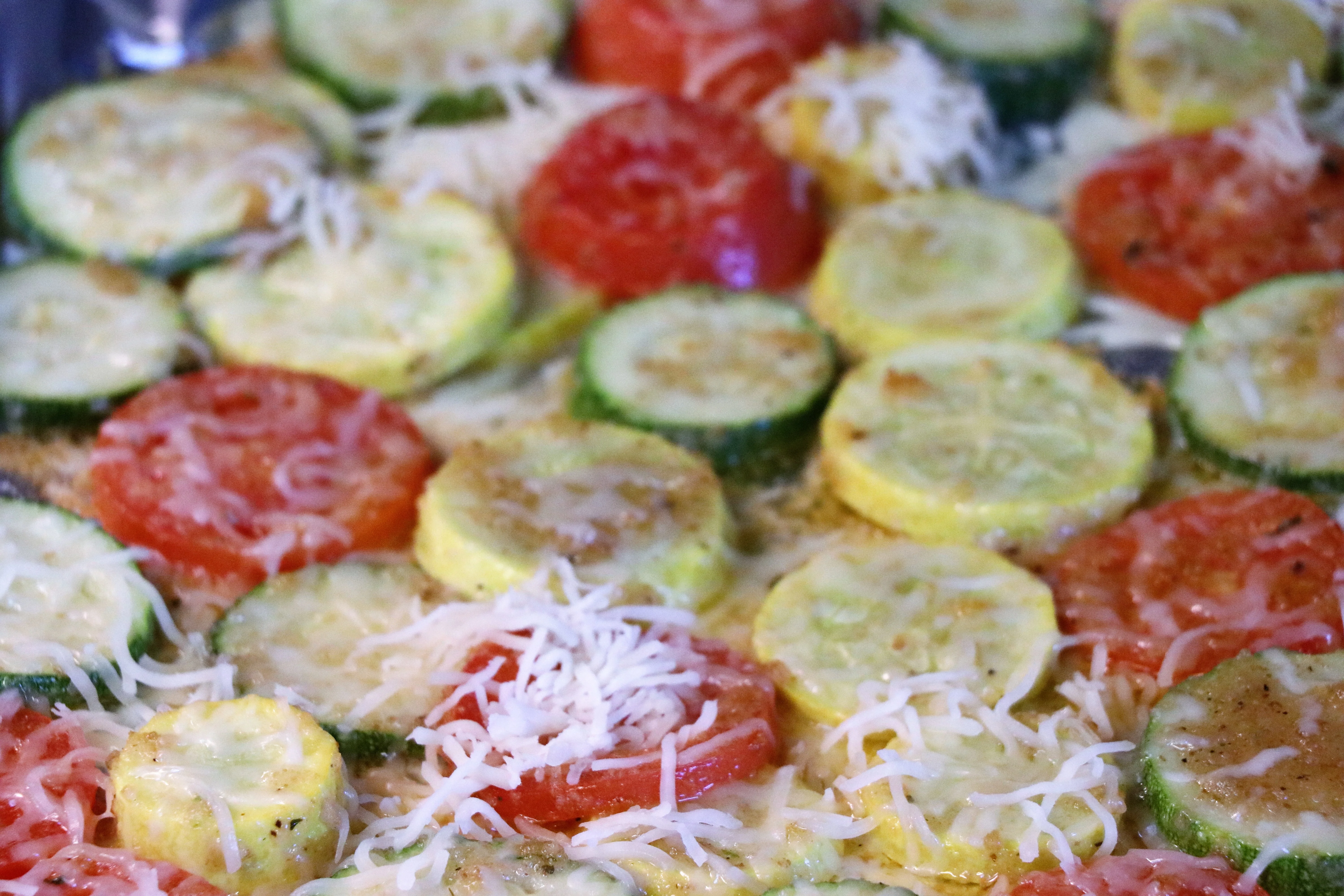 There you go! You are now ready to eat these super easy oven roasted vegetables! I love to serve these with chicken or seafood. They pair perfectly with thisbourbon salmon in my opinion!
If you loved these, then don't forget to check out more of my family friendly recipes and let me know what types of recipes you want to see featured next!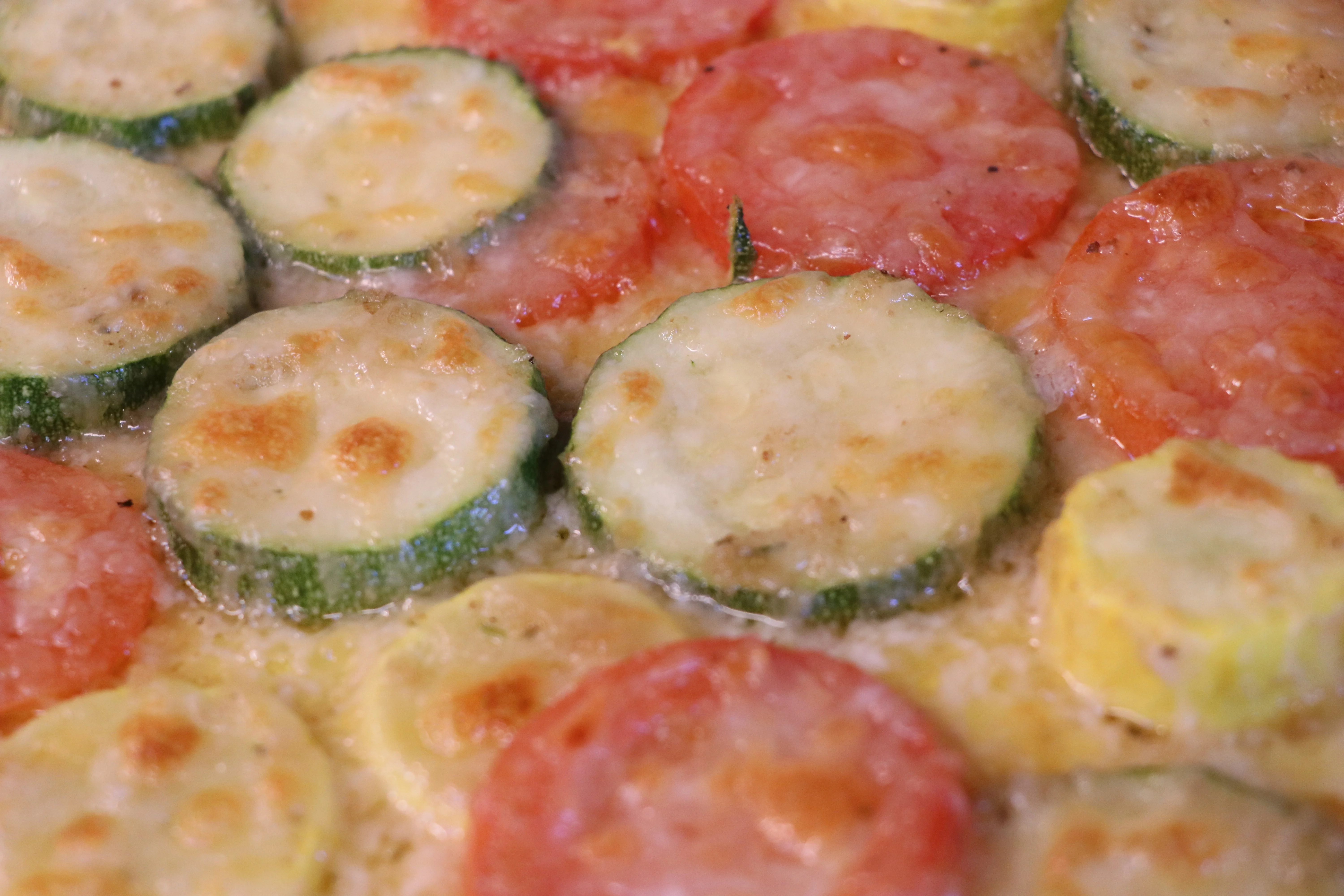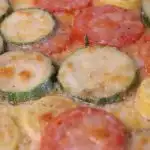 oven roasted summer vegetables
These oven roasted summer vegetables are a perfect summer side dish! Squash, zucchini, tomatoes and cheese!
Ingredients
1

Yellow Squash

1-2

Tomatoes

1

Zucchini

1-2

Tbsp

Olive Oil

1/4

Cup

Italian Breadcrumbs

1/2

Cup

Shredded Cheese

Garlic Salt and Pepper

To Taste
Instructions
Preheat your oven to 400°

Slice squash, zucchini, and tomatoes and place them in a bowl

Add your olive oil, seasoning, and bread crumbs to the bowl. Mix to combine.

Once veggies are thoroughly coated, place them on a greased cooking sheet and bake for about 15 minutes.

Remove from oven, top with cheese, and continue to bake for about 10 minutes or until cheese is starting to brown.