The stay-at-home mom is one of the greatest jobs in the world. Moms take care of their children and do chores like cooking, cleaning, and so on. Although it is a full-time job, moms who can find some free time can also manage to make money from different types of business activities.
Stay-at-home moms can use their free time to give a boost to their financial situation by exploring new business opportunities. In this digital era, it is becoming far easier to do so.
There are a variety of business ideas to be explored. In this article, we will give you a few that may spark an interest and a potential business venture. So let's take a look at eight business ideas that can bring some cash flow increase for a stay-at-home mom.
Business Ideas for Stay-at-Home Moms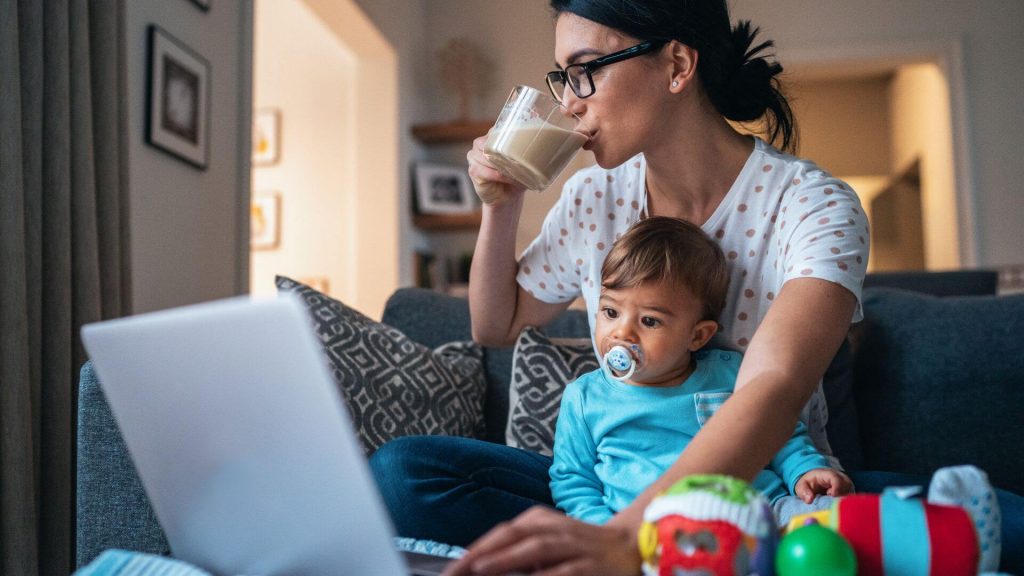 Selling products online
One of the easiest ways to make money as a stay-at-home mom can be by starting a small online store. You can use a website to a profile on social media to sell your products. You can start selling clothes, jewelry, old furniture, art, unused home décor, and even some handmade stuff.
This type of business idea can bring you a lot of earnings with the right management and marketing once you reach your target audience. It also gives you a way to manage your own inventory, set up your own prices, and have full control of your online store. If you don't have enough money to start an online store, you can always turn to a small business loan for ecommerce which will allow you to get fast access to cash.
Freelance Writing
A very popular and easy job to get as a stay-at-home mom is a freelance writer. It's a business idea that comes with a flexible contract and hours. Given it is currently very popular and demanded job, the possibilities for the types of writing are countless. You can find a writing gig that suits your passions, so when you are writing about something that you love it won't even feel like a job.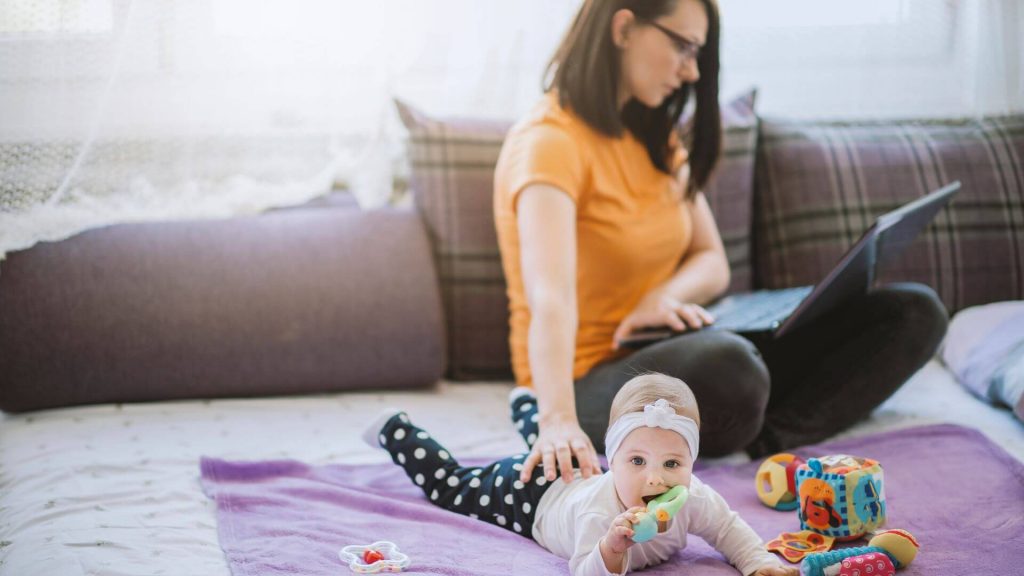 Children's Book Writer
Being a mom can become an advantage when you are trying to start a new job, especially one like a children's book writer. You can get in touch with a more creative side and use the upper hand of having to read countless children's books. Plus you probably also have the benefits of knowing what makes a good story and what is missing in the children's book market.
This can be an opportunity for stay-at-home moms with a more artistic side that can illustrate the book as well. It can be sold in physical bookstores, but with the help of kindle and iPad, you can distribute it around the world in online copies.
Proofreading
Proofreading is helping others improve their written material. It's a great business idea for stay-at-home moms that also comes with good flexibility. The skill set required in this job is having a good grasp of grammar and vocabulary, which usually puts you as a perfect fit for this job.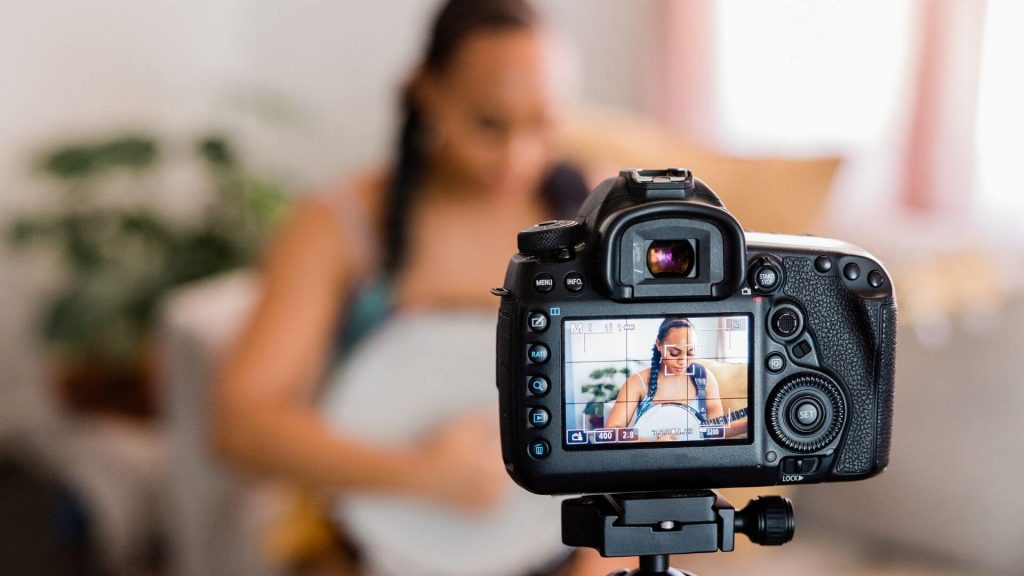 Podcast or Youtube channel
Starting a Podcast or a youtube channel can be a great way to make money. The podcast is a great chance to talk about a certain passion or just share your thoughts and daily activities. It's a way to put your ideas or knowledge into the world and find people who like to hear about them. If you get enough listeners or viewers, you will be able to make a profit from paid ads.
Consulting
This can be a good option for all the stay-at-home moms with previous careers that they left behind to take care of their children. It can be done online or in person, varying on the type of requirements of the consulting job. Consulting gives you the opportunity to slowly get back into your previous career field without rushing to go back to a full-time job.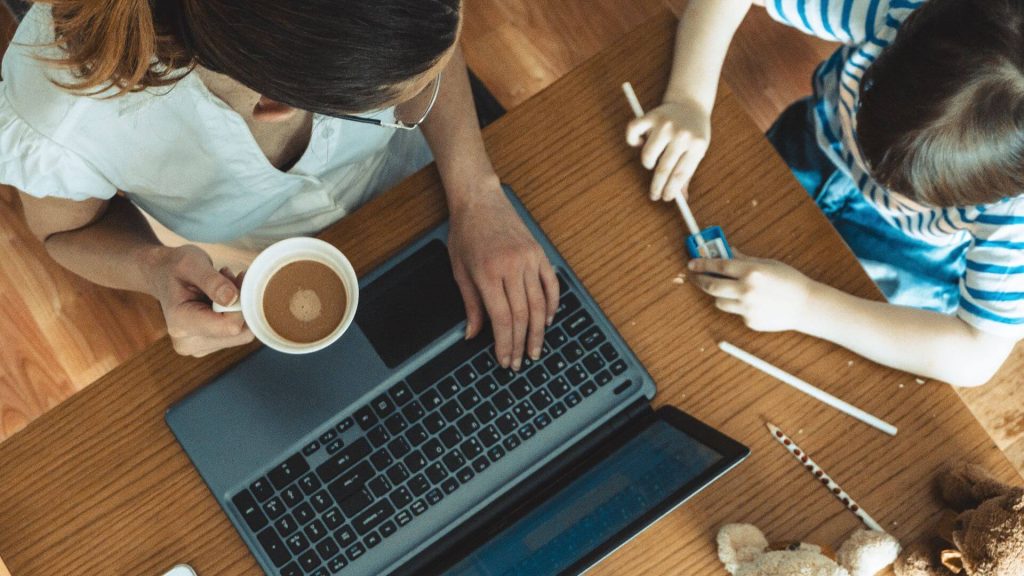 Catering services
Recently the catering business has only been expanding at a very fast rate, so if you are a stay-at-home mom who enjoys cooking this could be the perfect job for you. The demand is high, so if you are ready to start this business service you will easily find clients. However, this job is probably a better fit for moms who have a lot more free time, since the workload may be quite big.
Virtual Assistant
This is a business idea that involves higher online skills. Basically, a virtual assistant takes on different tasks depending on their skill set. The tasks can be anything from eCommerce to administration, transcription, or customer service. These job positions are usually available on freelancing platforms such as Upwork.