Christmas is a magical time for children. There are weeks and weeks of school, trips away with family and of course the obligatory visit from Santa Claus to make it an exciting time of year. For parents, though, the reality of making this time of year involves a lot of hard work.
This has become especially pronounced during COVID-19. This holiday season will be disrupted by the pandemic as well, albeit not as badly as 2020. With some careful planning, Christmas gift ideas, family gatherings and a magical time can be achieved without undue stress and anxiety.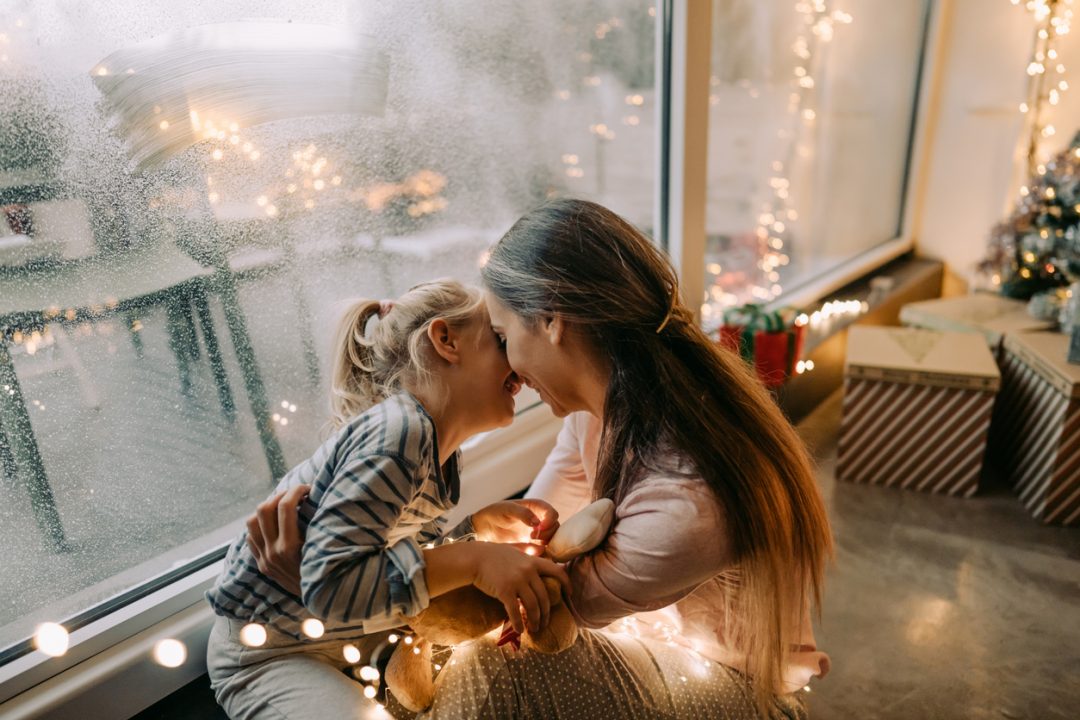 Start Planning Family Gatherings Now
Christmas has always been about family and connections. It is a time of year when all the stresses of the year before can be shed and families can come together from all corners to break bread and share gifts. Unfortunately, the COVID-19 pandemic made it difficult for families to travel and spend time together for the holiday season.
For the first time in two years, the possibility of bringing the family together from all over the country – or even the world – becomes possible. With vaccination rates reaching acceptable levels, restrictions are being lifted for those that have had the jab and travel is becoming possible once again.
While the borders are not welded shut like they were last Christmas, different states and territories have different rules in place. Family members may be able to come together, but there may be quarantine measures they need to satisfy. Some states, like Queensland, Victoria and Western Australia have tighter rules than others.
For those looking to reunite the family when they are spread across the country, your organisation needs to begin right now. Because who wants to spend Christmas Day quarantined in a hotel room?
Struggling Supply Chains Mean You Should Get Your Shopping Done Early
Supply chains around the world are still battling. With restricted flights into Australia, skyrocketing costs for space in shipping containers and the fact that Australia is geographically vulnerable to shipping delays paint a bleak prediction for stock availability during the busiest time of the year for shopping centers and retail.
After the toilet paper mania and PPE shortages of 2020, shoppers are still complaining about empty shelves. Medicines, coffee, bicycles, clothes, electronics, and bicycle parts are all in short supply. Several alcohol products are expected to be difficult to obtain.
Australian Retail Association chief executive Paul Zahra urged shoppers to not wait because they could end up disappointed.
"Retailers are having to order stock much earlier than they normally would, with most larger retailers building up healthy inventory levels to ensure that they can satisfy their customers," he said.
You might also want to make sure that you are shopping around in places that you might not normally go to, or stores you have never seen before for example. This can be a really good way to ensure you still have all the necessary gifts in time, and that they are interesting and different examples of gifts as well. You might be keen on buying someone a genuine turquoise bracelet, for instance, or a watch that they have never had before. In any case, be sure to start looking right now.
"The key message for consumers in all of this is don't leave your Christmas shopping until the last minute."
It is not only sourcing products that will be a challenge, it will be shipping them. Australia Post has already warned that some presents may not make it under the tree in time if they aren't posted by the start of December. So the time to act is now.
Take Some Time To Just Relax And Be a Parent
The holiday season is extremely stressful for parents. There are expectations that everything should be perfect, financial strains and so many commitments to keep. No wonder so many parents feel run down, depressed or anxious during a time of year that is supposed to be about joy.
Remember that Christmas is about family. Never feel guilty for taking time to just be a parent. Enjoy time at home in your pajamas watching movies with the kids. Draw, cook, colour in together. Ensure that you set realistic expectations for yourself. Ensure that the holiday time includes plenty of time for the whole family to just relax and enjoy each other's company. Because that is truly what the Christmas season is supposed to be about.