It's fine if you want to just work at a job in an uncomplicated way. That is, you're happy to do your work, receive a paycheck, and then pursue interests — or just relax — outside of work. But there are plenty of people who want something more from their work. For them, it's not a job — it's a career. And when you're in that mindset, you'll want to look at ways in which you can advance your career, to essentially reach your full potential. That's achievable, of course, but with so many other people vying for the top spots, it's far from guaranteed.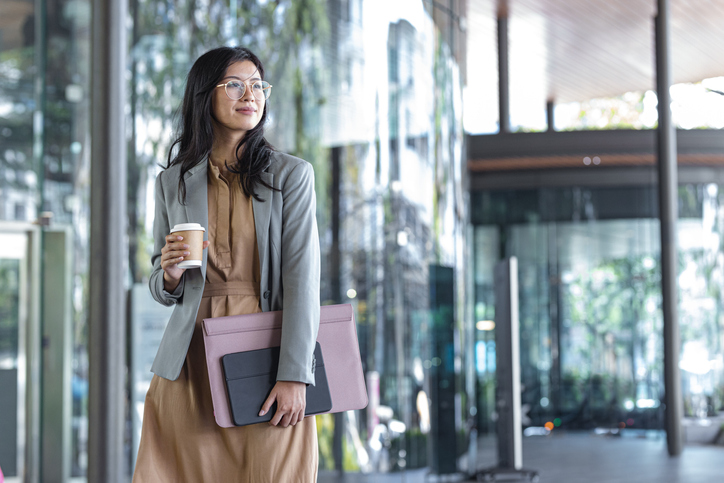 In this blog, we're going to look at some of the habits and actions that anyone can take that will make it more likely career success will come their way.
Set Goals
There's a chance that you'll end up working in your dream job just by accident. But it's unlikely. And that would, of course, be a risky move. If you're going to reach your highest level, then a little bit of management will go a long way. A good way to do this is to set goals. You can put these into three categories — short-term, medium-term, and long-term ambitions. The long-term ambitions will be the ones you want to have reached by the time your career comes to an end. It's likely that they'll change as you go through the years, but they're useful to keep in mind and to update them if you think they're due to change!
Ready to Move
It's easy to become a little comfortable where you are, especially if you mostly like your work and the company that you're working for. But staying in one place can be damaging to a career. There are exceptions to this rule; for example, if you're working for a company that truly invests in its staff, pays them well, offers them the opportunity to progress, and so on. But if you're not working for such a company, then it can be worthwhile moving. If nothing else, studies have shown that people that switch jobs generally end up making more money than people who just stay with one company.
Boost Your Qualifications
If you're going to progress, then you'll need to find a way to set yourself apart from other people in your industry, especially if you're in a competitive field that has a lot of workers. You can make yourself stand out by working hard and getting involved, but sometimes, the best approach is to obtain further qualifications. In some industries, you'll find that it's a necessity if you want to step up. If you're a nurse, then studying for a master's in nursing online will make you eligible for the more senior roles, for instance. This approach will require a level of commitment and energy, but you'll be happy once you have the qualification under your belt.
Get a Mentor
There will likely come a time when you feel like you know all there is to know about your career. The problem is that this time may come at the end of your career when you've been there, done that. It's useful information to have, but it would have been better had you had this knowledge earlier on in your career. So why not look at seeking out someone who does have this information? Finding a mentor is an underrated action that not enough people make the most of. When it comes to making decisions related to your career, you'll simply be able to ask your mentor about their thoughts and feelings. They might just tell you something that dramatically enhances your career.
Networking and Connections
You'll open many of the doors that help you to improve your career. But wouldn't it also be handy if there were other people who could also open some doors for you, too? There are no guarantees that this will happen, but you can increase the odds by networking and making connections. If you don't do these things, then the outcome is guaranteed — it won't happen. Plus, making connections isn't just about what you can get from them. It can also just make your career more fun.
Avoid Complacency
Finally, be sure to avoid complacency with your career. You can become comfortable, and that's fine, but if you do, then your career might not progress as much as you'd like. Keep your standards high. Dream big. Look for opportunities. It's hard work, but eventually, you'll reach the top of the mountain.