This post was sponsored by Window Covering Safety Council as part of an Influencer Activation for Influence Central and all opinions expressed in my post are my own.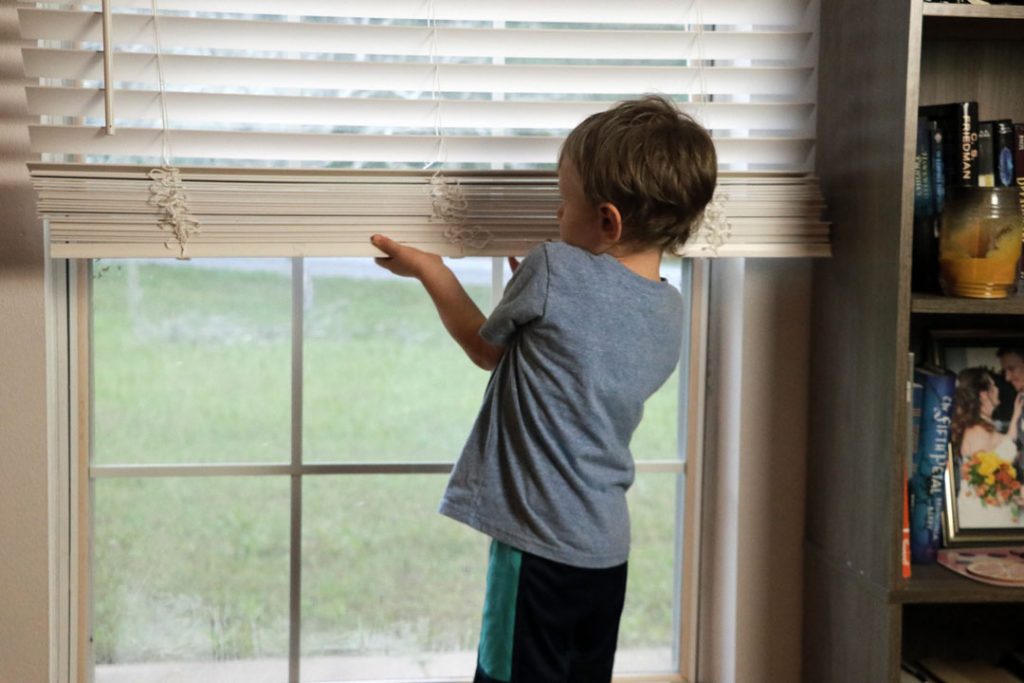 When I was a new mom, I was so lost. I knew there was so much that I needed to do, but I had no idea exactly what all I needed to do it. Baby proofing my home, as a new mom, was probably the most stressful part! Making sure I got everything I needed. That all of my bases were covered. I thought that I did everything right…. Then, as my oldest got a little older I started to wonder… Should I buy cordless blinds?
Once little ones start becoming more mobile, the less obvious dangers become much more apparent! This became obvious to me one day, years ago, when I noticed my tiny daughter playing with the cords to our old blinds.
I was a clueless new mom for much too long, and that's why I wanted to share why you should buy cordless blinds.
Should I Buy Cordless Blinds?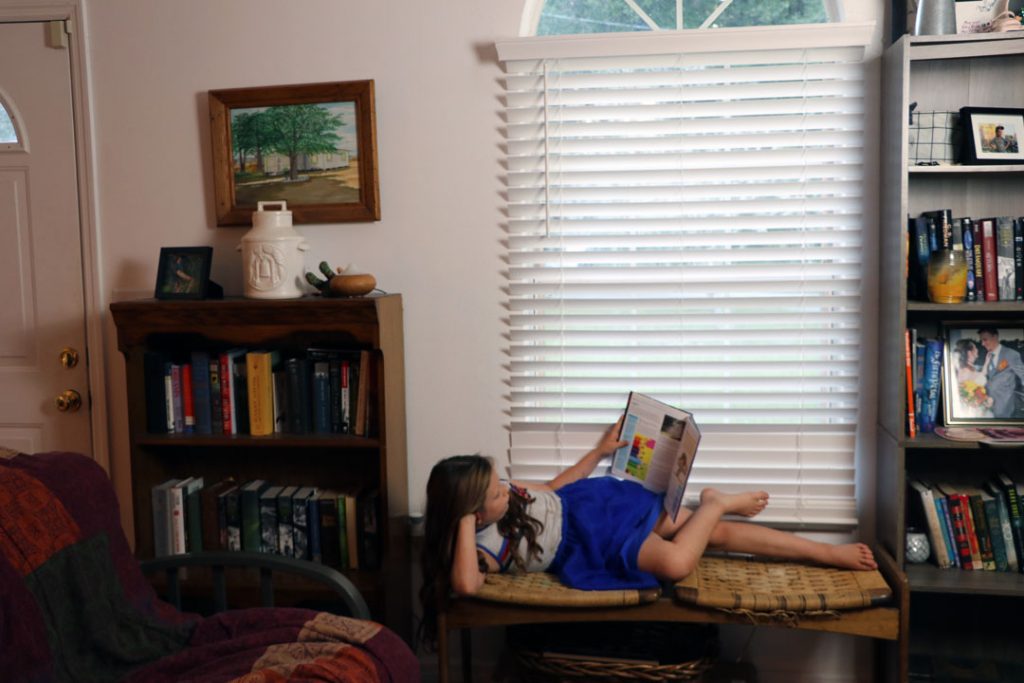 The short and simple answer to your question is yes. Buy the cordless blinds! For babies, toddlers, older children and even your pets, they are much safer alternatives to corded blinds. When we bought our home a few years back, changing out all of the blinds was our first project.
When we replaced all of our blinds, we made sure to pick up the blinds with the Best for Kids certification. Just look for the logo when you shop and you can be assured that you are getting the best cordless window coverings for your family.
I feel like wonder coverings are one of the most overlooked areas when it comes to baby proofing, and I'm not the only one who feels that way!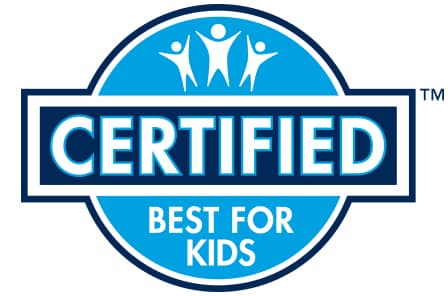 National Window Covering Safety Month
October is National Window Covering Safety Month. During this month, the Window Covering Safety Council is sharing tips and information on how to keep your home safer for your pets and kids.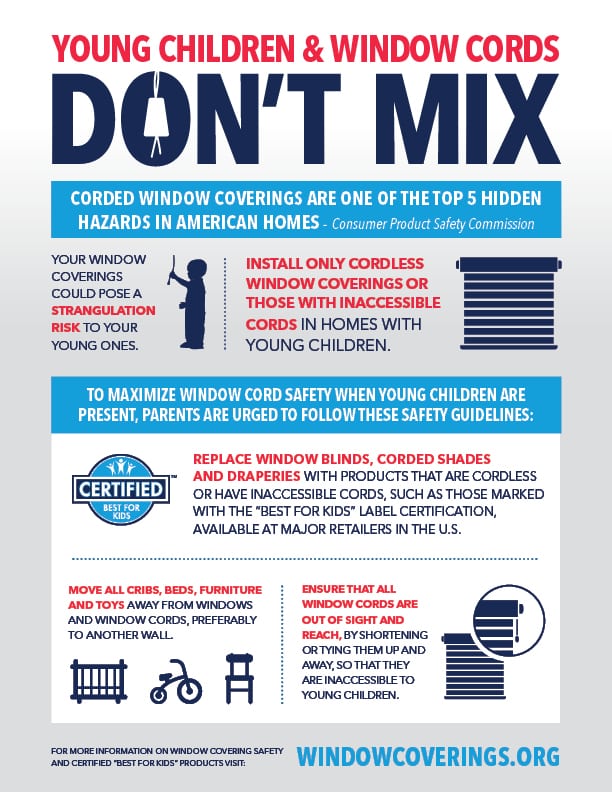 Dangers of Corded Blinds
Did you know that corded window coverings are one of the top five hidden hazards in American homes? They are one area that is commonly overlooked when baby-proofing, but one of the most common dangers at the same time!
It seems simple when you think about it though. The cords on these blinds can easily get wrapped around necks and severely injure toddlers and even pets. Toddlers aren't capable of understanding these dangers, so it is up to us as parents to do what we must in order to provide the safest environment we can.
Why Are Cordless Blinds Safer?
Simple, cordless blinds are just that… Cordless. There is no cord hanging haphazardly where toddlers and pets can get caught up. Safety experts, along with the Window Covering Safety Council, urge parents to go cordless. Check all of your windows for exposed cords. Even if your children are a bit older, it is still a good idea to replace your current blinds with cordless alternatives.
Going Cordless is Easier than Ever
It really is easier than ever to make the switch to cordless window coverings. New U.S. safety standards actually require cordless or inaccessible cords for window coverings. So all you have to do is look for products with the Best for Kids™ certification label. Products with the Best for Kids™ label have gone through third party testing. This helps retailers and consumers identify window coverings that are best suited for homes with smaller kids.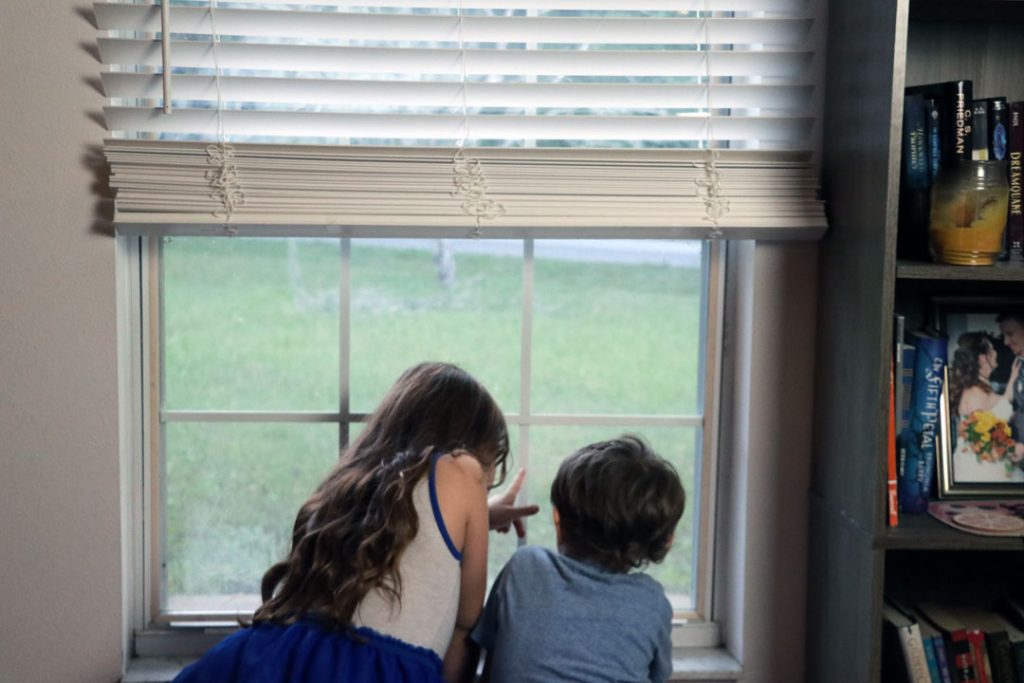 Make the Switch Today!
I made the switch, and I couldn't be happier! I know my kids are protected now. And even though they love to mess with the blinds and look out the windows.. I know they are okay since I have made the choice to eliminate safety hazards from my home.
If you want more information about cordless blinds and safety measures, then check out the Window Covering Safety Council for everything you need to know!
Pin This For Later!