Are you looking to revamp your teenager's bedroom but have no idea how to accommodate their taste and style while still making it functional and comfortable? Murals, wall panelling, colored ceilings, bunk beds, chalkboard walls, cozy nooks, bold bedding, colorful lights, shelving units, and feature walls are great ways to make your teenager's room fun but functional. Let's explore these ideas in more detail.
Bedroom Ideas for Teens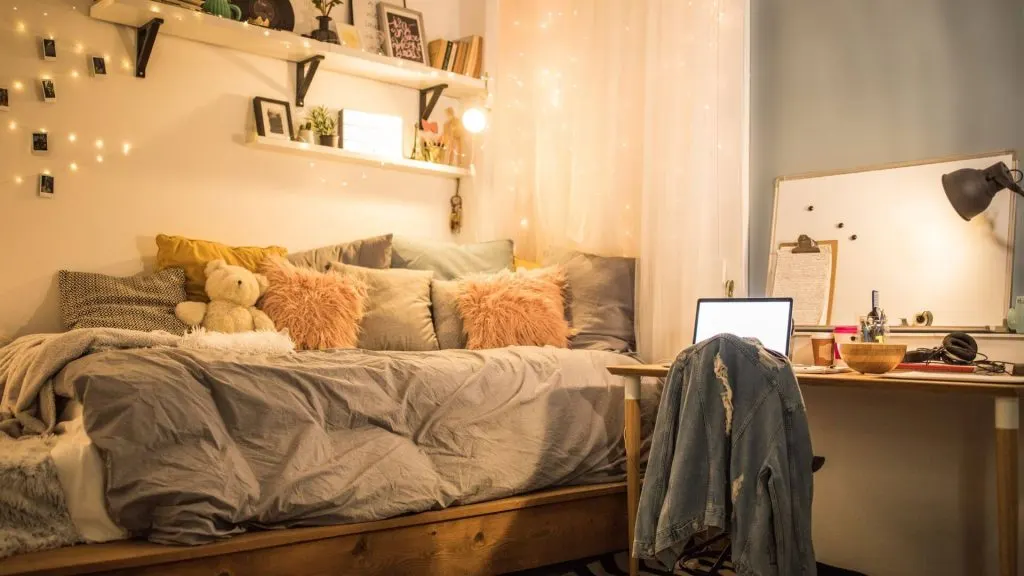 Wall Murals
A mural will give your teenager's room personality. There are all sorts of murals that you can choose from, whether it's a simple pattern or an intricate landscape. If your teenager is creative, they might even enjoy painting one themselves!
Wood Paneling Wall
Panel your teenager's bedroom walls with wood for a classic and stylish look. Wood paneling comes in various colors and styles to find the perfect look for your teen's bedroom. The best part? Installation is quick and easy!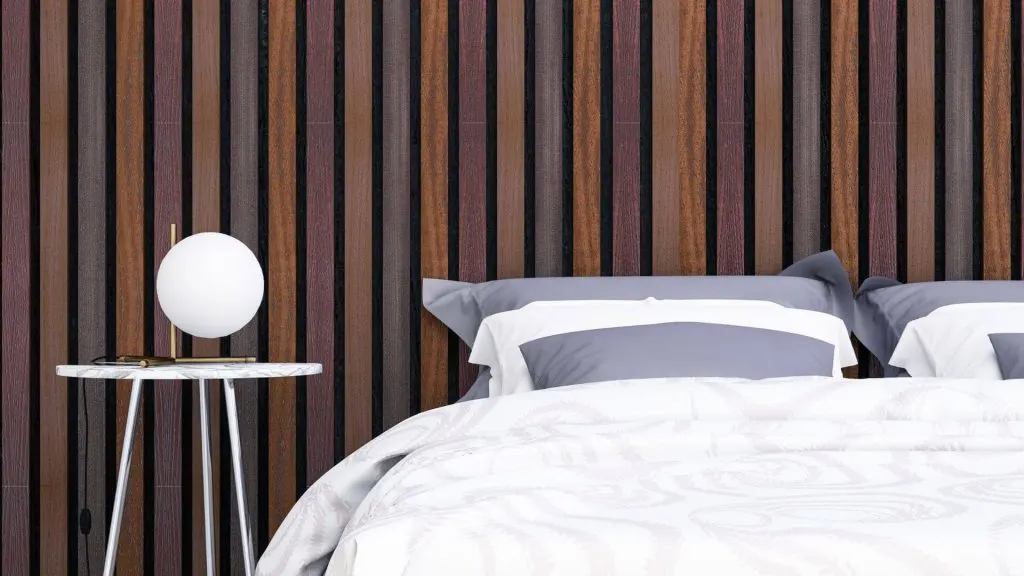 Colored Ceilings
Colored ceilings create a focal point or simply add a fun feel to rooms. However, try not to jump into it headfirst—colored ceilings take a bit of thought and planning. First, pick a color that compliments the wall color. You don't want the ceiling to clash with the walls! Next, consider choosing a lighter color on the walls to brighten up the room and make it feel more spacious. Finally, think about what mood you want to create in the room. A brighter ceiling will make the space feel more energetic, while a darker color can create a cozy, calming atmosphere. For example, great colors to pair with a dark blue ceiling would be light grey walls and features of mustard. You always want to choose your dominant color first, in this case – dark blue, light color to balance – light grey, then a tiny splash of a complimenting color, e.g., mustard-painted shelving.
Feature Walls
A feature wall is a great way to add personality to a room without going overboard. It can be as simple as painting one wall a different color or adding some eye-catching wallpaper. You have a few options when it comes to feature walls. One option is to paint the wall boldly to make a statement. Alternatively, you can add patterns with wallpaper. Various designs are available, from flowers and geometric shapes to stripes and polka dots. Remember that a feature wall should reflect their personality and style, so let them be involved in the process as much as possible!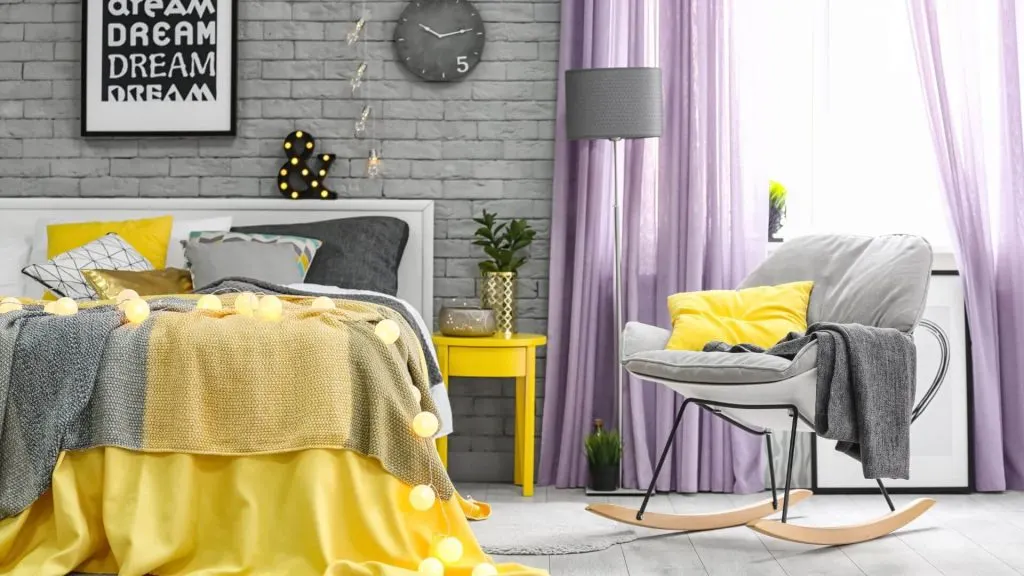 Bunk Beds
Bunk beds are an excellent option for teenagers as they are space-saving, practical, and can be customized to fit any style. However, there are a few things to consider before you order one. Bunk beds come in all sizes, so choose a size that will fit comfortably in the bedroom and leave enough room for other furniture and belongings. Some bunk beds will also have helpful features such as storage drawers or a built-in desk.
Chalkboard Walls
Chalkboard walls offer a fun and creative way to personalize your teenager's space. You can use chalkboard paint to create an accent wall or buy pre-made chalkboard decals to apply to your walls. Either way, your teenager can write and draw on your walls to their heart's content!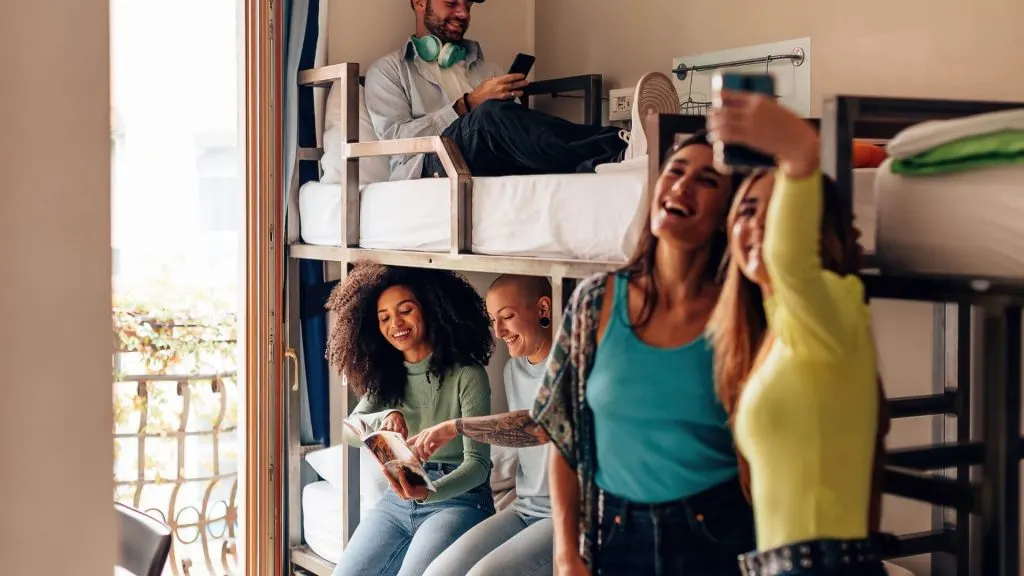 Colorful Lighting
Lighting is one of the essential elements in any room, and, done right; it can completely change the feel of a space. There are many ways to add color to your teen's bedroom with lighting. You could opt for colored light bulbs, colored lamps, or even customizable string lights.
Bold Bedding
An excellent way to add personality to your teenager's room is to purchase a range of bold bedding. Plus, it's an easy way to change up the look of the room without having to do an expensive and time-consuming overhaul. If your teen prefers a more grown-up look, consider switching out their single bed for a double. Then, they can add some stylish throw pillows to create a cozy and inviting space to relax when they get home from school.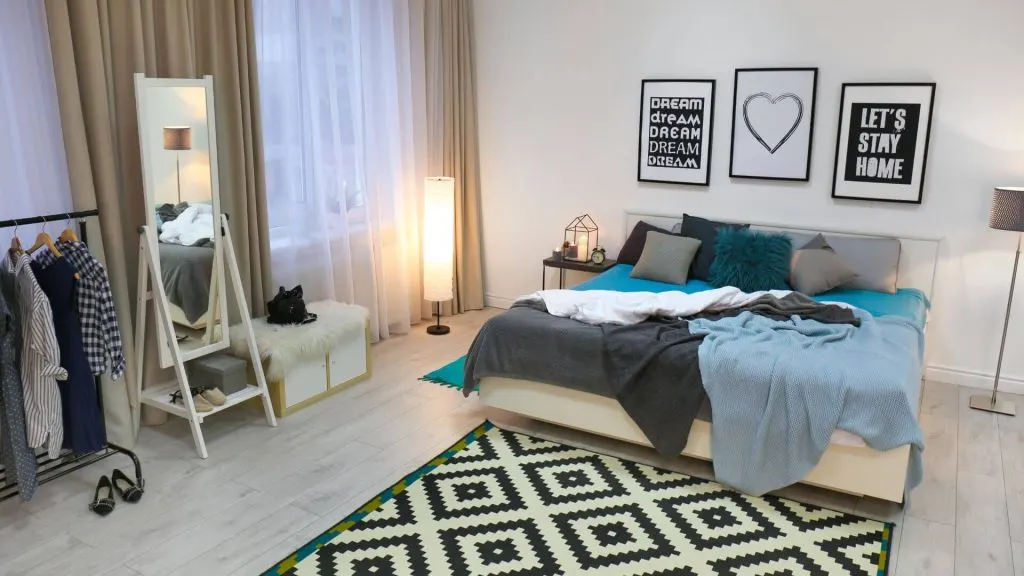 Shelving Units
Another way to please a picky teen is by incorporating fun and unique shelving units into their room, which gives them more space to store their belongings. You can put all sorts of belongings on the shelving units, including framed photos, books, jewelry, and more.
Cozy Nook
Last but certainly not least, consider creating a cozy nook in your teen's room. Sometimes, all a teenager needs is a cozy place to retreat to when they want some alone time. Purchase a comfortable armchair or beanbag, and hang fairy lights and some plants to create a serene space. Finally, add a soft throw and some pillows into the mix, and you've got a space where they can wind down and relax.
Final Thoughts
It can be tough to design a bedroom for a fussy teenager. They may have specific ideas about what they want or be picky about how things should look. Either way, you want to make sure that you create a space that your teenager will love. We hope these bedroom design ideas help you create a room your teenager will enjoy spending time in!