I recently had the opportunity to attend theToy Story Land media day. One of my favorite things to do when I go to any of the Disney parks is to try new food. At Toy Story Land, I ate at Woody's Lunchbox, and while everything was delicious, my absolute favorite dish was the Totchos. Seriously, the Toy Story Land Totchos were simple but delicious! As soon as I tried them, I knew I was going to have to try to do my own version of them at home.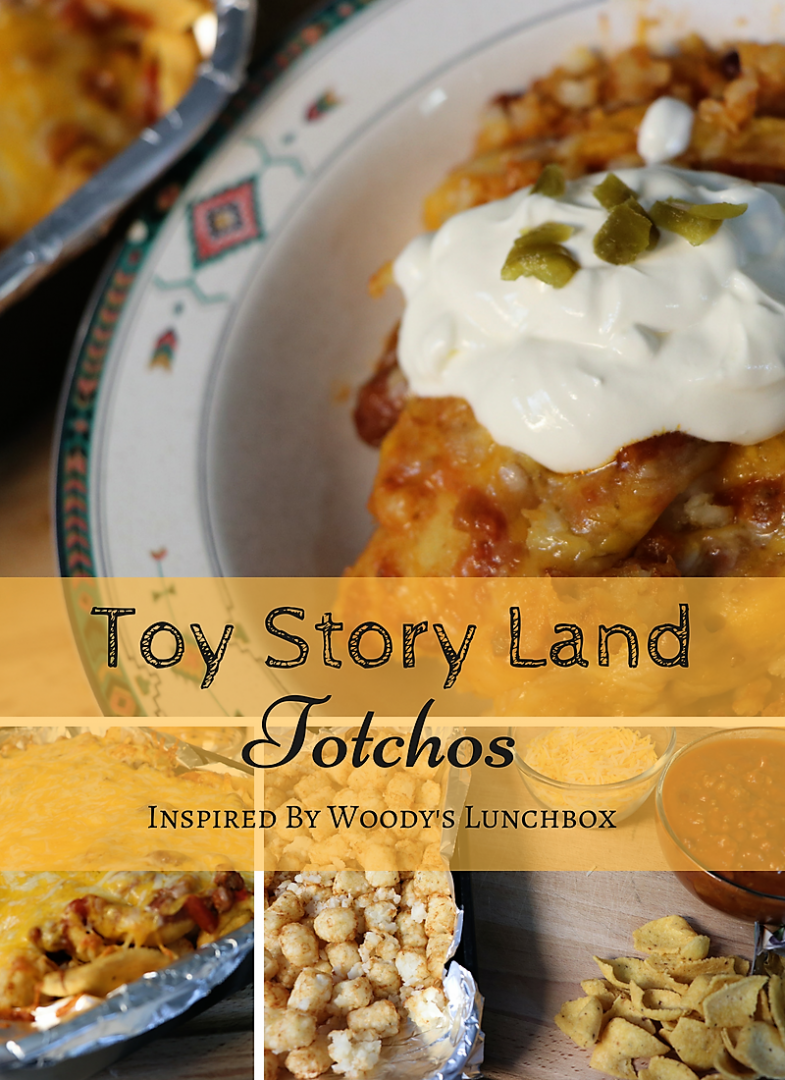 Toy Story Land Totchos
One of my favorite things to do is to try new foods when we go places. If i find something that I absolutely love, it is guaranteed that I will try to replicate the recipe at home. Sometimes my copycat recipes turn out amazing, others…..not so much! Thankfully, my copycat Toy Story Land Totchos turned out perfect! A little different than what you would get at the park, but an wasy crowd pleaser for sure! Bonus points for it being super inexpensive to make as well!

Totchos Copycat Recipe
Seriously, this was so easy to make! My kids loved it, I loved it… It would be perfect for a party food, as well as an easy and inexpensive weeknight meal. If you want to replicate what I did, head to the store and pick up the following Totchos Essentials.
Frozen Tater Tots
Chili – You can use a can or make your own. I usedleftover Chili from dinner another night to make this even more of an economical meal option!
Corn Chips
Shredded Cheese
Sour Cream
Jalapenos ( Optional)
Feel free to use any toppings you want for yours. I just used the sour cream and some jalapeno, but next time I think I will throw in some diced red onions and maybe some scallions as well.

Toy Story Land Totchos Copycat Recipe
First, cook the tater tots according to the directions on the bag… But subtract about 10 minutes from the cook time. For example, my tater tots were supposed to cook for 22 minutes so I put them in for 12 minutes.
Once the tater tot timer has gone off, remove them from the oven. This is when you will pour on your chili. My chili was right of of the refrigerator at this point. So if you are working with an already hot chili, then you may want to adjust this cook time. After I had the chili on, I made a layer of corn chips, and then topped it with the shredded cheese! I used about a whole bag of shredded cheese and about half of a bag of corn chips.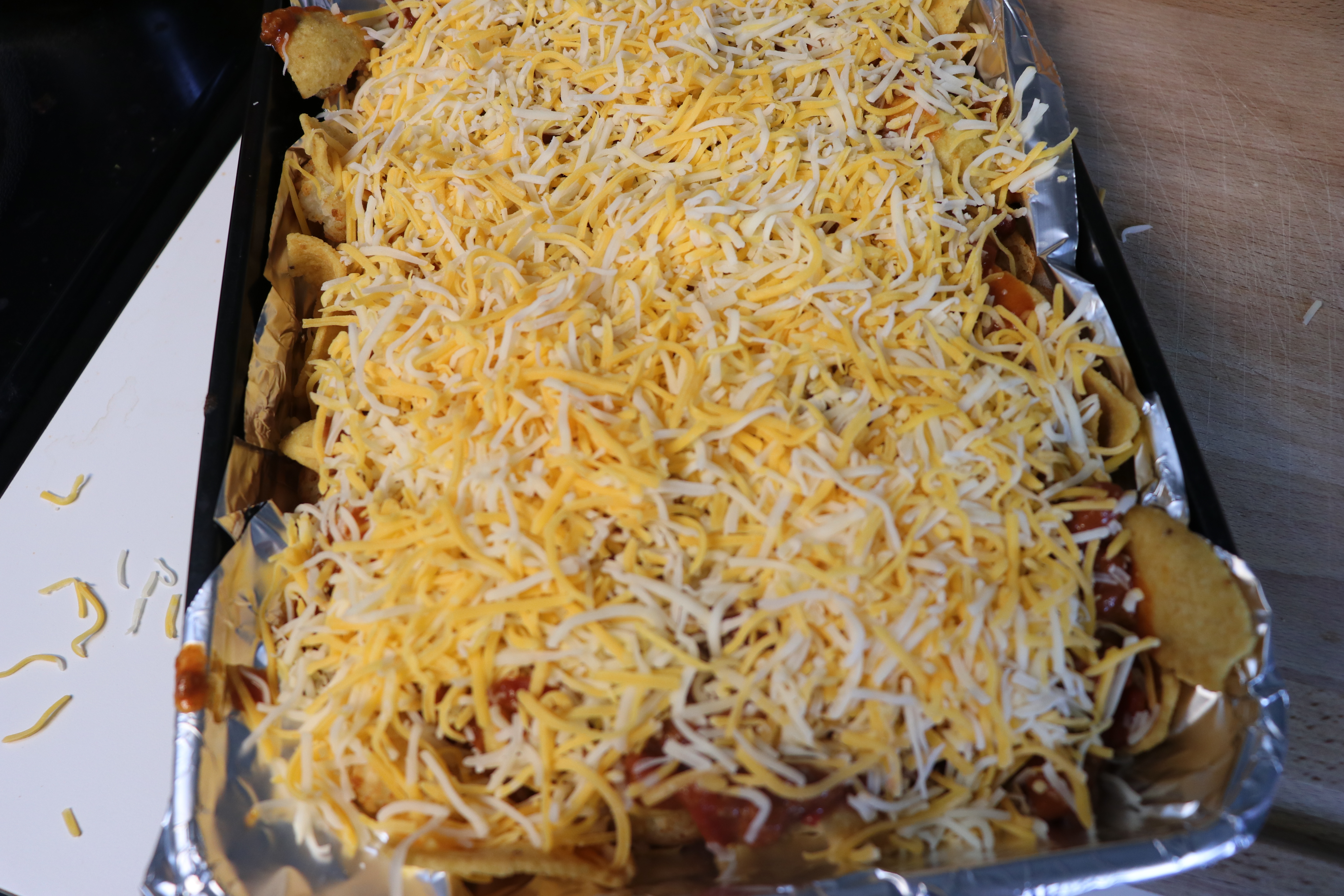 Then place your pan back in the oven for the remaining 10 minutes. Remove them from the oven, let them cool, and enjoy!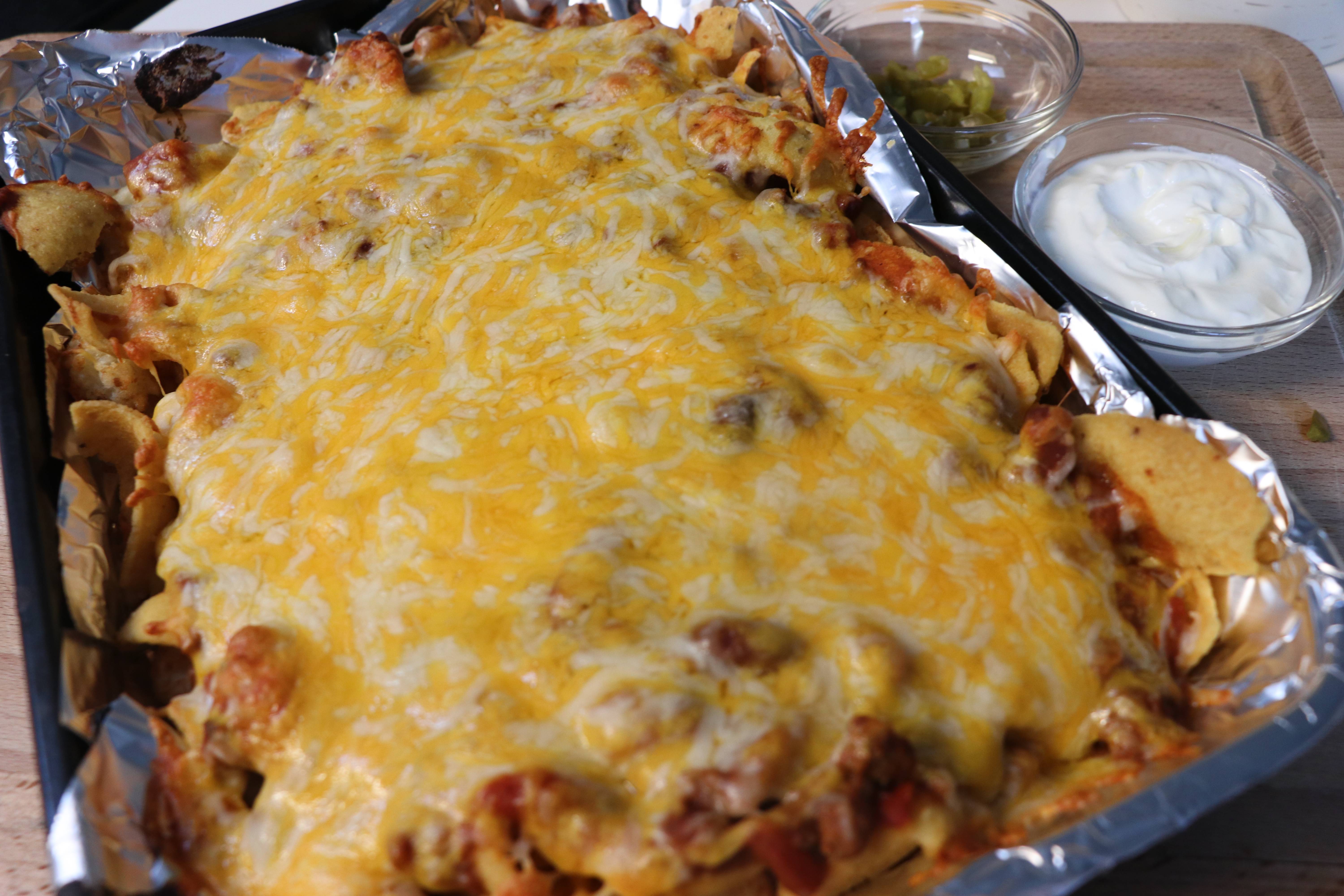 These Toy Story Land inspired Totchos were so easy to make, so inexpensive, and my whole family loved them. We did end up with leftovers that my husband took to work with him for lunch and he informed me they were just as good reheated the next day!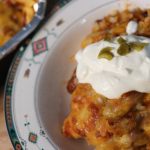 Toy Story Land Totchos
These Tater Tot Nachos, better known as Totchos, are a delicious and inexpensive weeknight meal! Inspired by Disney's Toy Story Land, this is a dish for both young and young at heart!
Ingredients
1

Bag

Frozen Tater Tots

Chili

Cheese

Corn Chips

Sour Cream
Instructions
Cook your tater tots according to the directions on the bag, minus 10 minutes.

When the timer goes off, remove the tater tots from the oven and top with Chili, Corn Chips, and Cheese. Bake for the remaining 10 minutes.

Remove from oven, let it cool, top with your favorite toppings, like sour cream, and enjoy!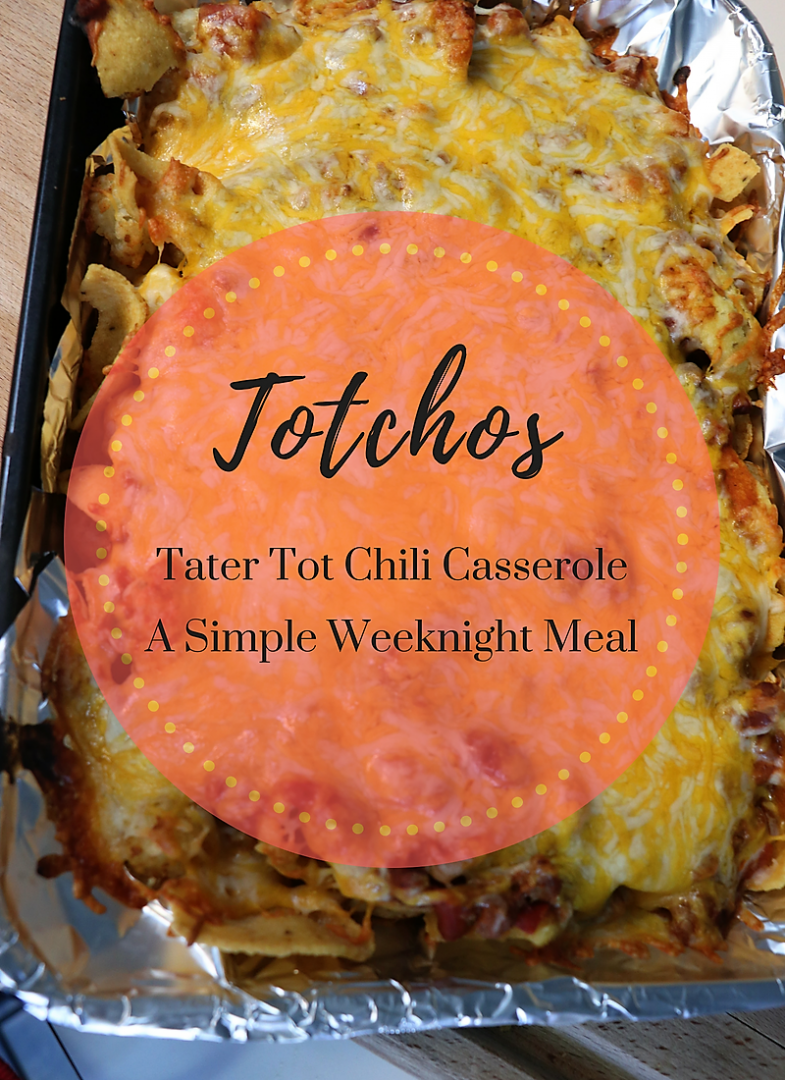 If you want to see some of my other copycat recipes, you can check them out below! Let me know if there are any meal favorites of yours that you would like to see me try to make a copycat recipe for! Can be from a restaurant, theme park or any dish that you just want to see me try to replicate and put my own spin on!