When it comes to the health of your family, there will be much you will be doing to look after them. From making sure they eat healthily to encouraging them to exercise regularly, you will be working hard to protect every aspect of their wellbeing.
But aside from helping your family to have a healthy lifestyle, there is more you can do to care for their health needs. An obvious step is to ensure they have a family doctor they can rely on.
To help you find the right doctor for your family, here are some tips as you begin your search.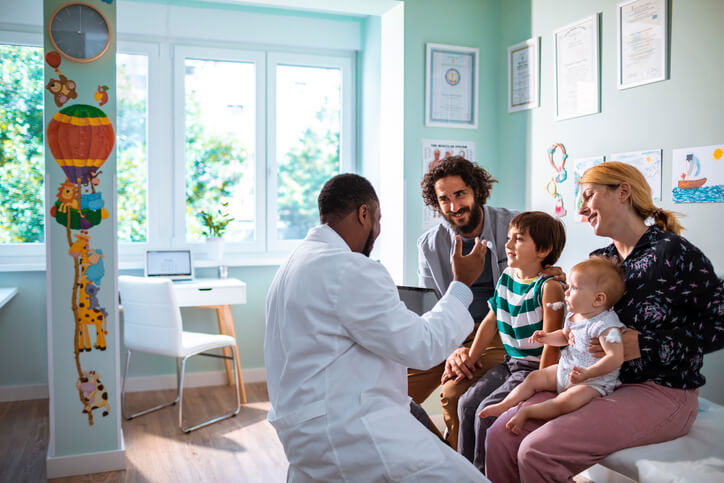 Ask for recommendations
This is the first step to finding the right doctor as the assurance of others can give you peace of mind that you have found the right person. So, ask friends, neighbors, extended family members, and anybody else you know that may be able to offer recommendations. Ask them why they have chosen their particular doctor and ask them to suggest doctors that may be best avoided. This last point is especially important someone tells you they needed to call on a medical malpractice attorney, as you will obviously want to steer clear of doctors that have been negligent with their patient care.
Look for reviews online
This is something you will do for other aspects of your life, such as when you're looking for contractors for your home renovation projects, so it makes sense to do the same for your family's health needs. There are lots of doctor review sites online so commit to research to learn what people are saying about the doctors near you. Of course, care does need to be taken. There will always be people who grumble without good reason, so don't pay heed to every review. But if there is a general consensus that some doctors are better than others, then you will be able to shortlist those worth considering.
Visit practices in your area
Do a tour of the various practices in your area and ask questions while you're there. Speak to both receptionists and potential doctors if you're able to get an appointment, and find out more about the care they can offer. It's important that you find somebody that specializes in family medicine with experience in caring for any specific need your children have, so be sure to ask the relevant questions. Find out more about the insurance providers they work with too, as if you do have a health plan in place, you want to make sure the doctor you choose is in your plan's network.
Trust your gut
After visiting practices in your area, you may get a good or bad feeling in your gut. We are, of course, talking about your gut instincts and not anything you need treatment for – though you will be in the right place if you do start to experience problems! If you feel at ease with the people you speak to and the environment is clean and family-friendly, then you should have good feelings. The opposite will probably be true if reception staff are rude, the doctor you speak to is abrupt, and the environment is overly clinical and not very relaxing.
After following all of these steps, you will hopefully find the right doctor for your family. So, don't rush the decision. Take your time until you know the needs of your family will be properly cared for.