Thanksgiving is upon us and soon we will all be cascading down mountains of mashed potatoes and gravy culminating in a post-dinner tryptophan turkey coma. We all love Thanksgiving food, but there is always so many leftovers. I don't know about everyone else, but I love looking for different ways to use my leftovers to breathe new life into them and crate an entirely different meal. This time around I have been really into sliders, so I threw together these Thanksgiving leftover sliders and they turned out so delicious. Not only were they easy, but they combine all of your leftovers into a totally new meal.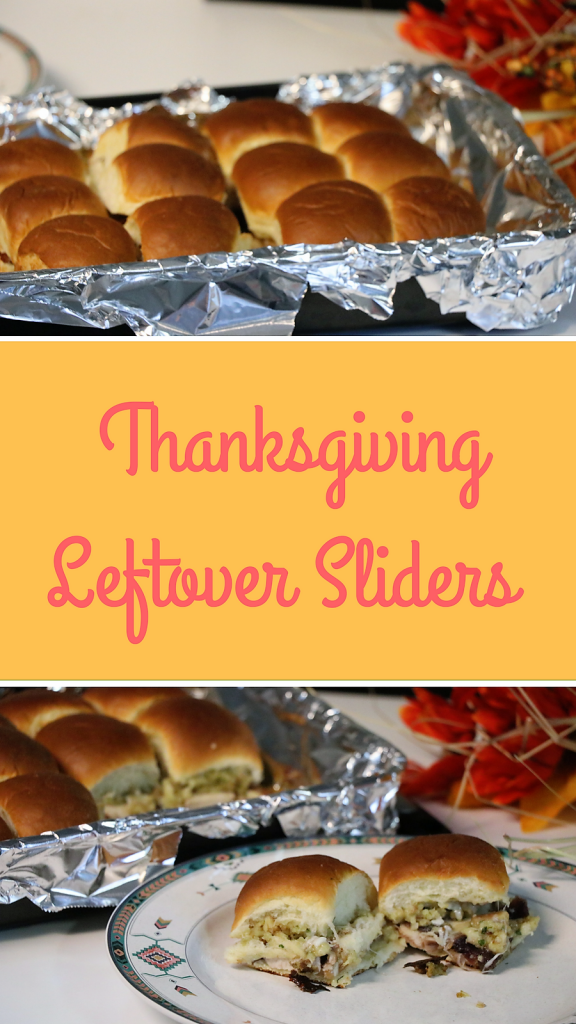 Thanksgiving Leftover Sliders
Thanksgiving is one of my favorite days of the year. We get to eat all of this delicious food surrounded by family and just enjoy life for a day. Another awesome thing about Thanksgiving is that you will get leftovers to last you at least a week. While I love all of the leftovers, since I won't have to cook for a while, I like finding creative ways to use them. Turning those leftovers into Thanksgiving leftover sliders is so simple and really delicious. The best part is you can customize them any way you want!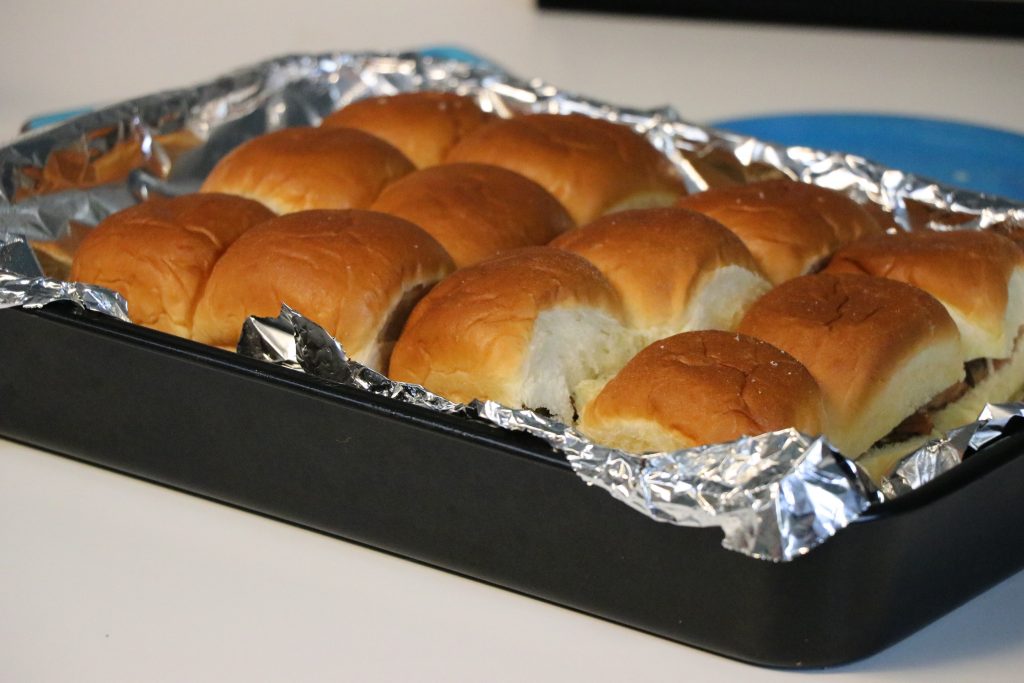 To start off with, I just like to go through what I have and get it out on my counter along with some rolls and cheese. I love using the Hawaiian Rolls to make sliders, but feel free to use any that you prefer.
Preheat that oven to 350 and line your pan with some foil. I like lining my pans because it makes cleaning up so much easier! Cut the rolls in half and place the bottom on your pan.
You can really add anything you want to your sliders. On mine, I put some of my Turkey, Stuffing, Gravy, and cheese. I also did a few for my husband without stuffing and added the green bean casserole instead.
Once your oven is preheated, just put the tops on your buns and bake for about 10-15 minutes or until heated through and the cheese is melted.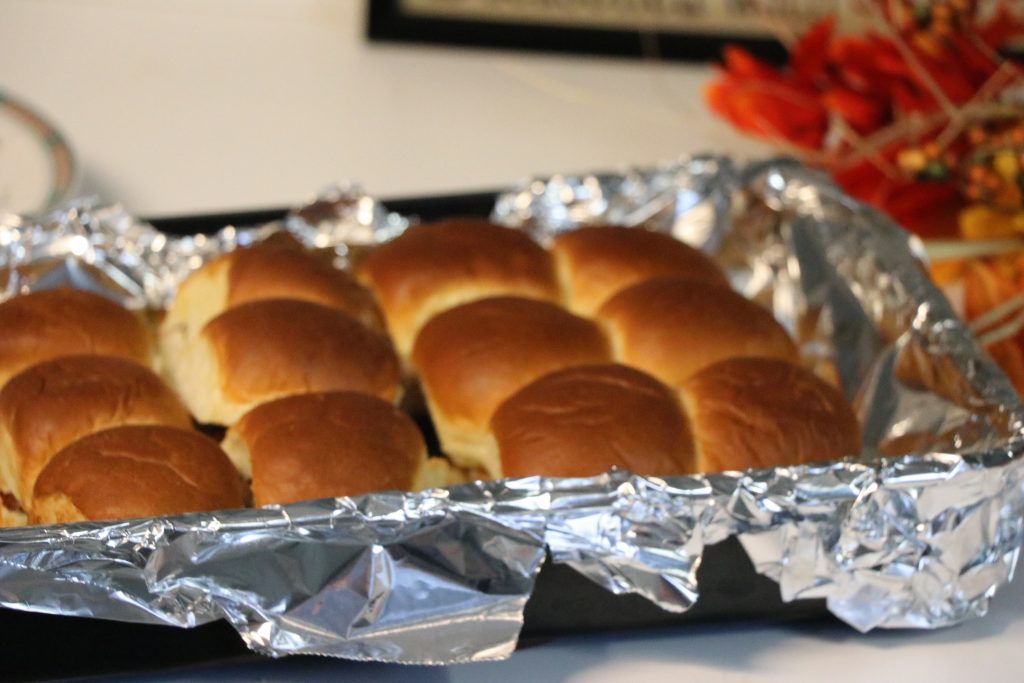 Seriously, it is that easy! You can serve them with any side that you want! I feel like this really breathes new life into those Thanksgiving leftovers.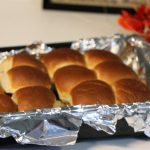 Thanksgiving Leftover Sliders
Simple and delicious sliders using those Thanksgiving leftovers
Ingredients
1

Pack

Hawaiian Rolls

Cheese

Thanksgiving Leftovers
Instructions
Line a baking pan with foil

Cut your buns in half and place on the pan




Add whatever leftovers you want. I used Stuffing, Turkey, and Gravy.

Top with cheese if desired and place top pin on your slider.

Bake for 10-15 minutes or until hot and melty.
So now that you know how I like to use my leftovers, I want to see what you do with yours!