We both know we cannot live without coffee. As someone who loves coffee, I cannot go through my day without having one or two cups of coffee. If you are like me, we both know how coffee leaves stubborn stains, whether on clothes or teeth.
Dealing with Stubborn Coffee Stains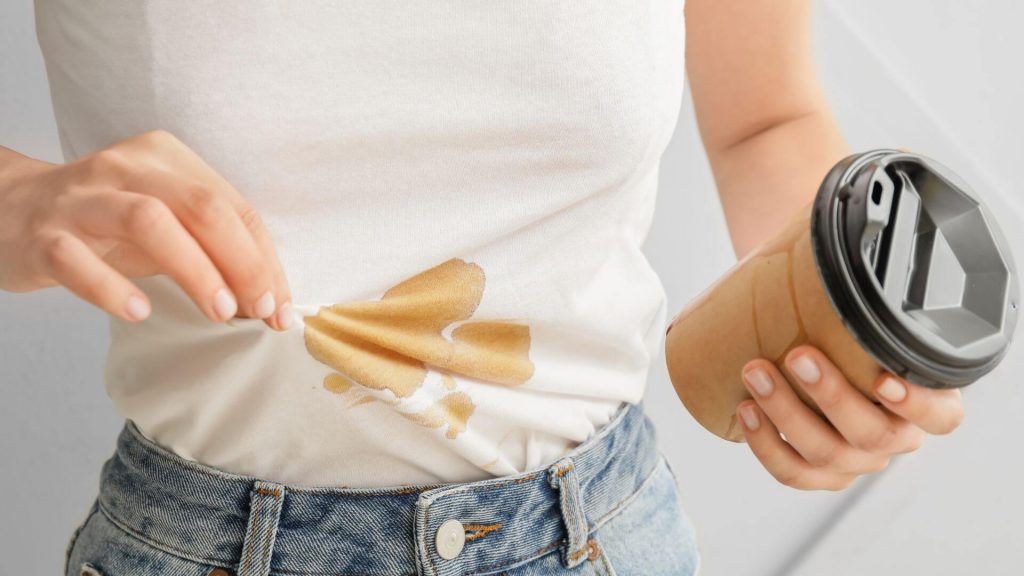 Coffee spills may occasionally happen, and when it does, you might worry about how to remove that stubborn brown mark on your clothes. Well, a few simple items in your home can remove the stains efficiently. However, coffee stains on teeth eventually happen as you drink them every day. These two stain situations worry you so much, but we have some tips to help you ease your troubles.
Dealing with Coffee Stains on Teeth
Unlike stained clothes you can bring to the laundry service, you have to prevent coffee stains as much as possible to protect your teeth from further damage. Here are some tips to keep your teeth free from coffee stains:
Drink coffee with a straw.
Rinse your mouth after you have coffee.
Swish with mouthwash.
Brush teeth afterward.
Although these steps prevent coffee stains, you must visit your dentist regularly to ensure your teeth are not stained and have solutions for other teeth problems.
Now, you know how to counteract possible coffee stains on your teeth. Let us move forward to how you can efficiently remove coffee stains on clothes.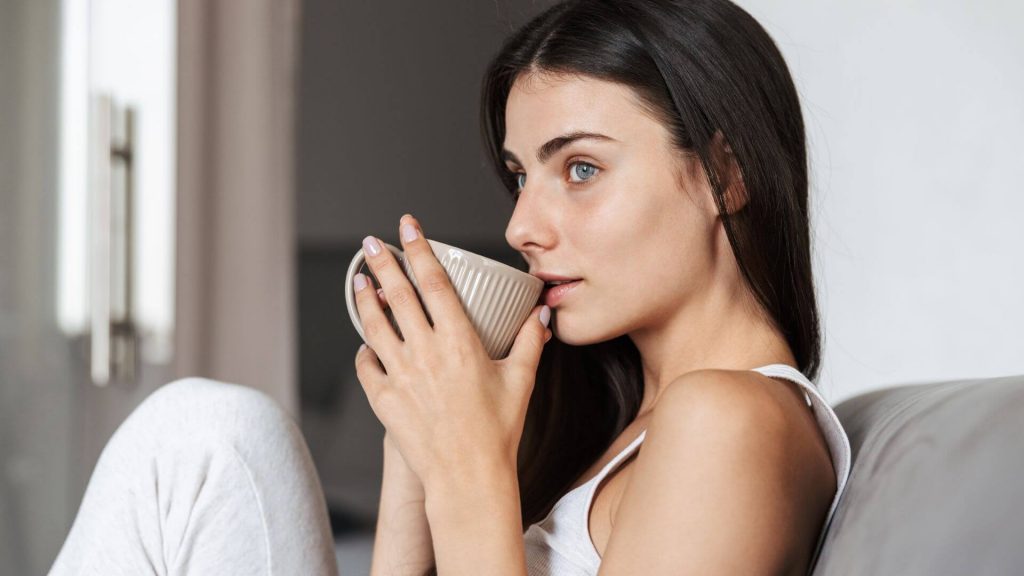 Removing Coffee Stains on Clothes
The deep brown stain coffee leaves on your clothes might be stubborn at times. But, if you know how to pre-treat the stain before sending it to the laundry delivery service, you can remove it effectively.
White vinegar and water: Dilute white vinegar with water and dab the solution on the stain.
Baking soda: One tablespoon of baking soda is enough to help remove the stubborn coffee stain from your clothes. Gently rub the baking soda with your fingers for about 10 seconds to lift the stain from the fabrics.
Liquid laundry detergent: Liquid laundry detergent does the magic. Gently rub the liquid laundry detergent on the area to lift the stain. If you use powdered detergent, you cannot create a foamy mixture. Thus, it is best to use liquid detergent.
Salt: Rub salt and water on the stain mark. You will notice the stain lifts from the fabric.
Hand Sanitizer: If you are not aware, the high alcohol content in hand sanitizers is effective at breaking down coffee stains because it is oil-based. Gently rub the hand sanitizer on the stain.
These are a few effective solutions for removing coffee stains from your clothes. You can try one or two of these solutions before throwing your stained clothes in the laundry.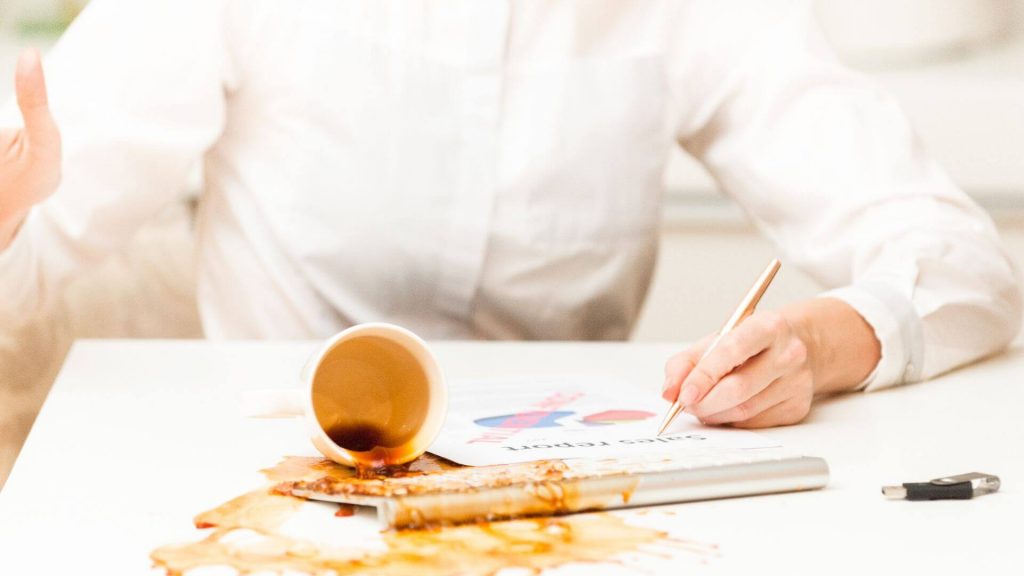 Coffee stains can be stubborn to remove from your clothes or teeth. It is a good thing that you have these tips on how to prevent and remove stains efficiently. You have to remember these tips and pre-treat your stained clothes before bringing them to the laundry.