Any golfer should be looking to improve their game, especially beginners. Golf is more fun once you can play a bit better, but that can seem a long way away at the beginning of their learning. Certain aspects of the game will alienate those starting out, so we have provided several great golf tips that all beginners should know. When you need some specific advice, over at Swing Yard we can show you the right way to go.
Golf Tips for Beginners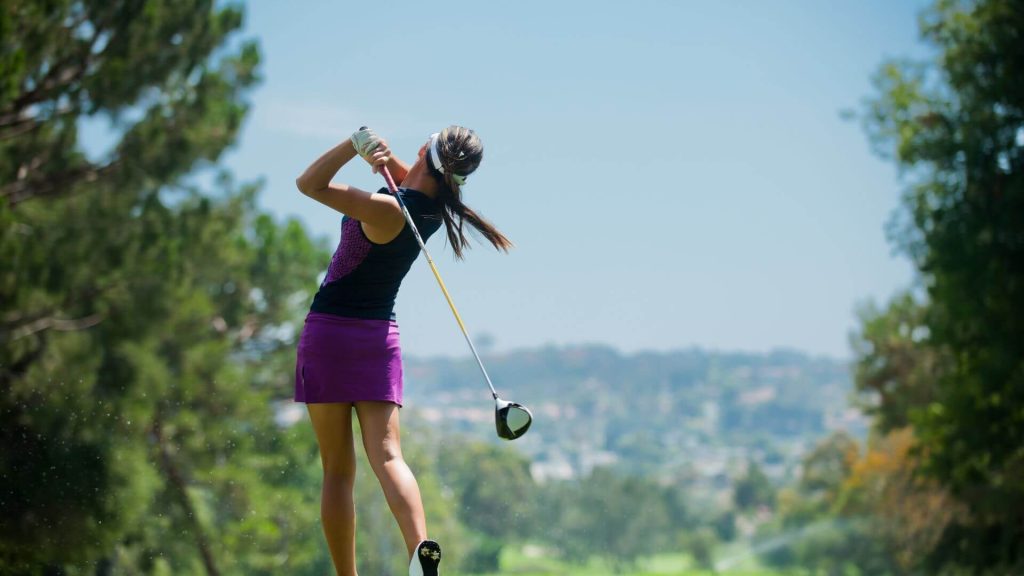 Play With The Right Equipment
The right equipment does not necessarily mean the most expensive and newest clubs on the market. Try to get fitted for your clubs, as poorly-fit and expensive clubs can be tough to bear in the long term. One good test of your clubs is to try some short chip shots, as this is vital to learning and can help you find your golf swing. If the equipment is wrong, it may be challenging to master this shot, and it may be time to find new equipment.
The right equipment could mean clubs that complement your swing and a bag of balls in your price range. What works for you may not be what works for anyone else. That could be hybrids or a 7-wood as opposed to long irons. Who cares if it looks strange as long as your score is down?
Take Lessons That Are Value For Money
Finding new golf equipment is one thing, but it does not matter how much money you spend if you cannot get to grips with a golf swing. Rather than spending hundreds on that club you think you need, invest in some lessons that can make hefty dividends. Those lessons may spot something you need to improve a new club could only amplify that.
Any golfer is likely to tell a beginner that a good coach is well worth finding and worth the investment. Even if you do not feel paid lessons are worth the money (though they almost certainly are), ask for advice and learn from your mistakes. Try to embrace the game's dynamics and basics before fine-tuning them. Head to a par-3 course, a practice range, or just an open field with a bag of balls you can hit to your heart's content.
Your learning can take on several forms, but lessons will be constructive. They can show you issues with your swing early on and help you find out which pieces of equipment can make a difference. Start by simply whacking the ball and move to work out the mechanics of each shot but be gradual with it. You want to remain focused and get used to that feeling of swinging your club and picking up speed.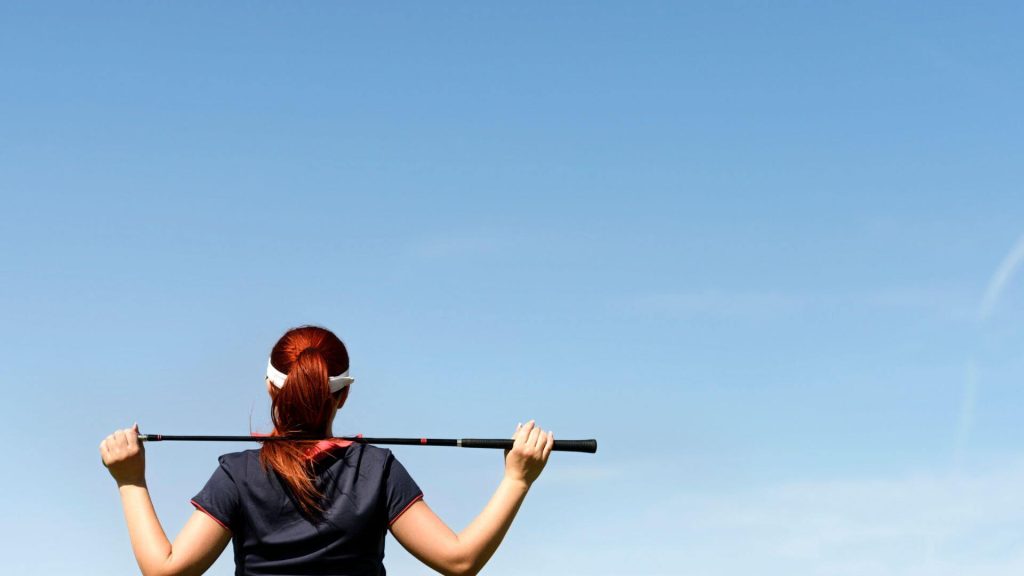 Know The Basic Etiquette
There are many pieces of basic etiquette that even beginners should know before stepping onto a golf course. Beginners may take time over their shots but should let a faster group through if all they will do is stress out and resentful. Another basic etiquette is not to step in another golfer's line as it will likely make their putt a bit more complicated.
Be prepared to play, especially if you are in a pair. If your partner is playing, do not waste time idling in your golf cart; check the weather instead and think intently about your shot. If you have your pre-shot routine, this should be done while your partner prepares to play. You should be ready to hit the ball as soon as you are given a green light, as playing fast is always better for everyone on the course.
Learn to pick up after yourself; we do not mean litter as that should be obvious. That means picking up your ball, especially if you do not know when to pick it up. Knowing when to move onto the next hole makes the game much easier for others as it keeps up a good pace.
Any beginner should learn to look out for other golfers, even beginners. Over time, your game can pick up, yet at the start; it's OK to learn as long as you do it quickly and move on to the next hole. Leave the golf course just as you left it, so replace every divot though this should reduce as you improve your swing. Use your foot or an available rake to smooth out the sand in the bunker.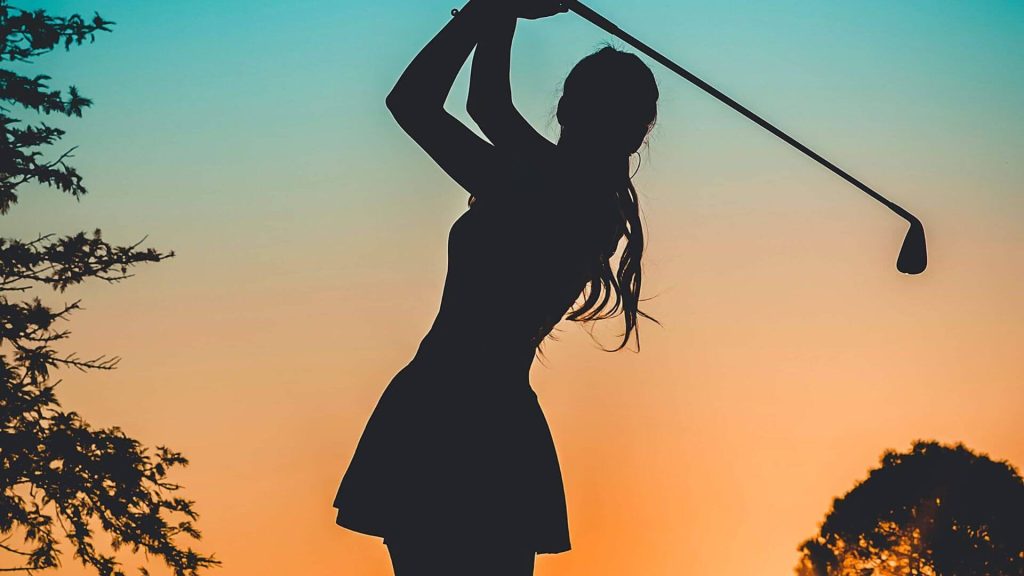 Concentrate On Your Grip
Take the time to master your grip as it proves essential, and a poor one can cause many issues. Your grip depends on so many variables that it can be challenging to get it just right.
Remember to remain balanced, as swaying will likely put you off making a clean connection. Ensure that you stick to your finish every time. Learn to swing smoothly and find your tempo, which is the rhythm and speed of the golf club as you swing it.
You can swing fast as long as you focus on your grip and manage to swing smoothly. Your grip counts for putting shots and drives, so keep a towel handy. Moisture from morning dew or sweat can result in your grip failing you. Once you have sorted your grip on the green, try listening for the ball going into the hole rather than watching and praying as it drops.
Recognize And Use The Fundamentals
The fundamental aspects of golf are easily the most valuable to recognize and learn from. From working out your setup to nailing your golf swing before it starts to go awry. Practice, practice, and learn from others, as every golfer was a beginner once. Take the time to read a book to research aspects of the game, work out what's right, and then put it into action the next time you have a golf club.
Not all beginners can manage the problematic holes, so do not be afraid to pick up the following eight strokes. There is no disgrace in that, as you should not be obligated to finish each hole, especially as a beginner. Golf can occasionally be a game of misses, so hit the shots you know you can hit. Refrain from hero all and that one-in-20 shot that you could nail but likely will not, do not aim for the flags but the center of the green too.
Sometimes it helps to be patient and take your time on certain shots, though you recognize that you will be holding up others. Quickly forget about those foul shots, play fast, and keep calm; these are vital aspects of golf and work to ensure you are a joy to be around the course with. Above all else, have fun on your round, as golf is a sport and a game to be enjoyed.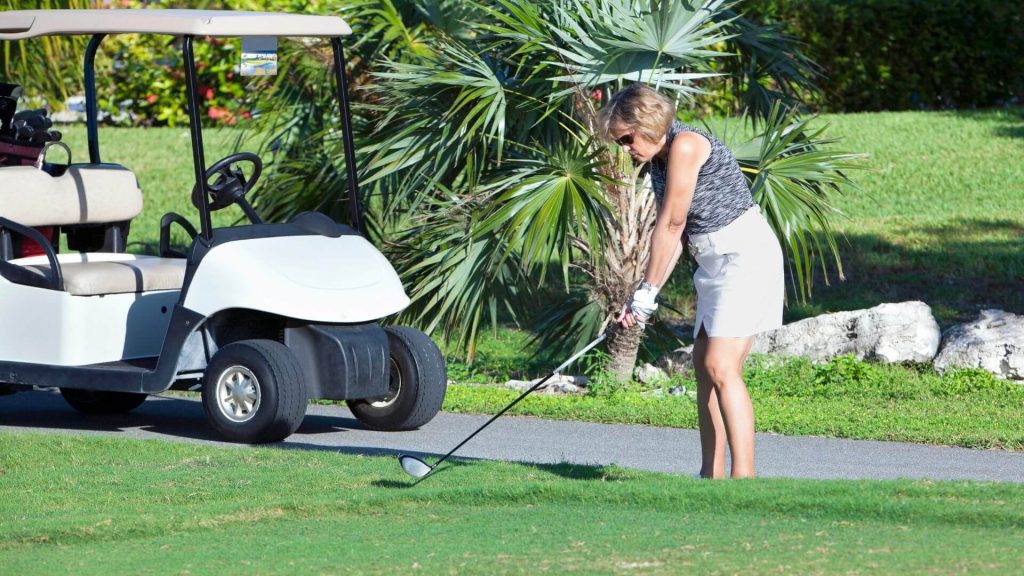 Many experienced golfers think they know best, but it helps to work it out yourself. If you feel your swing needs improvement, get some lessons before splashing out on a new club. Do not be afraid to hit the course; there is only so much you can learn from the driving range. Above all, enjoy the game as golf is a sport that is there to have fun with, even if you are hitting over eight strokes.