This shop has been compensated by Collective Bias, Inc. and its advertiser. All opinions are mine alone. #FamilyCountsOnClean #KeepLifeRolling #CollectiveBias
We all want a beautiful, clean and organized kitchen…But can't all spend tons of money on achieving this goal. Thankfully, you don't need to have a big budget to make your kitchen beautiful. All it takes if a few simple Family Dollar kitchen hacks to transform your kitchen into a wonderfully organized space.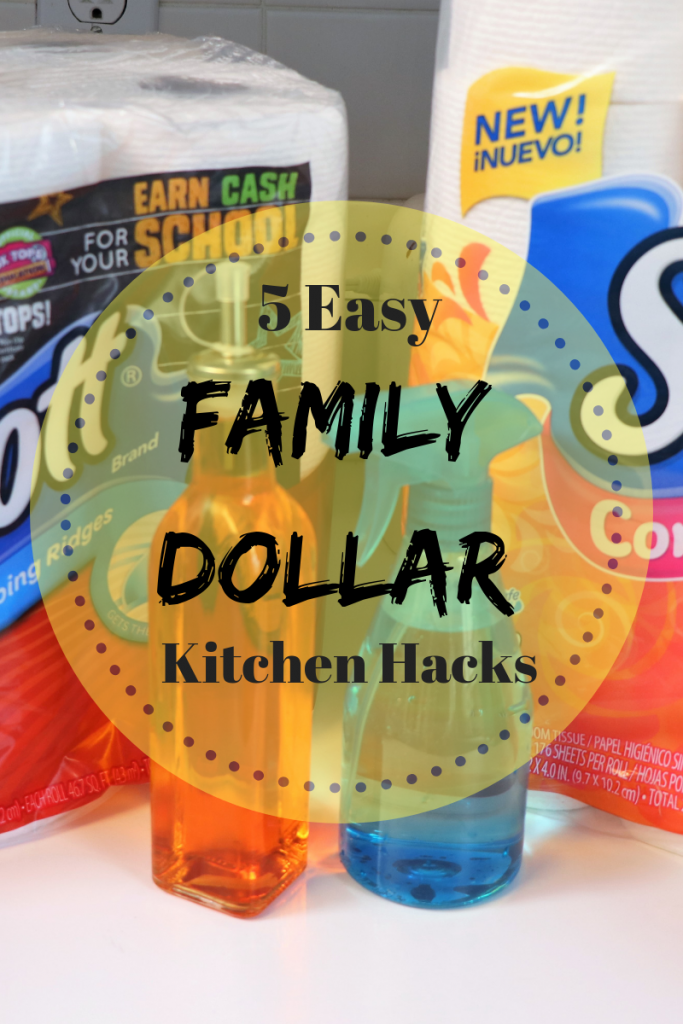 Easy Family Dollar Kitchen Hacks
I am a huge fan of an organized kitchen, but not a big fan of overspending. So I went to my local Family Dollar to grab up everything I need to beautify and organize my kitchen without breaking the bank.
While at Family Dollar, I grabbed all of my must have cleaning and organization items, including Scott® Paper Towels 6ct Mega Roll and Scott® ComfortPlus™ 12ct Big Roll. What's even more awesome is that they are both on sale from now until October 22nd with Family Dollar smart coupons! You can get a $.75 discount on each one of them, and y'all know I absolutely love saving money on things I need.
I mean come on, we all know you can't have a clean and organized home without the proper paper products! Scott Brand's paper towels are absorbent with unique ridges that are perfect for cleaning up even the toughest of messes. My family relies on Scott to provide an amazing balance between value and performance.
Even though we are talking about Family Dollar kitchen hacks, no trip to get cleaning supplies would be complete without grabbing some Scott ComfortPlus Toilet paper. It is designed with comfort in mind. Thick, absorbent, septic safe and three times stronger so you can trust it to have your back (side) covered when you need it!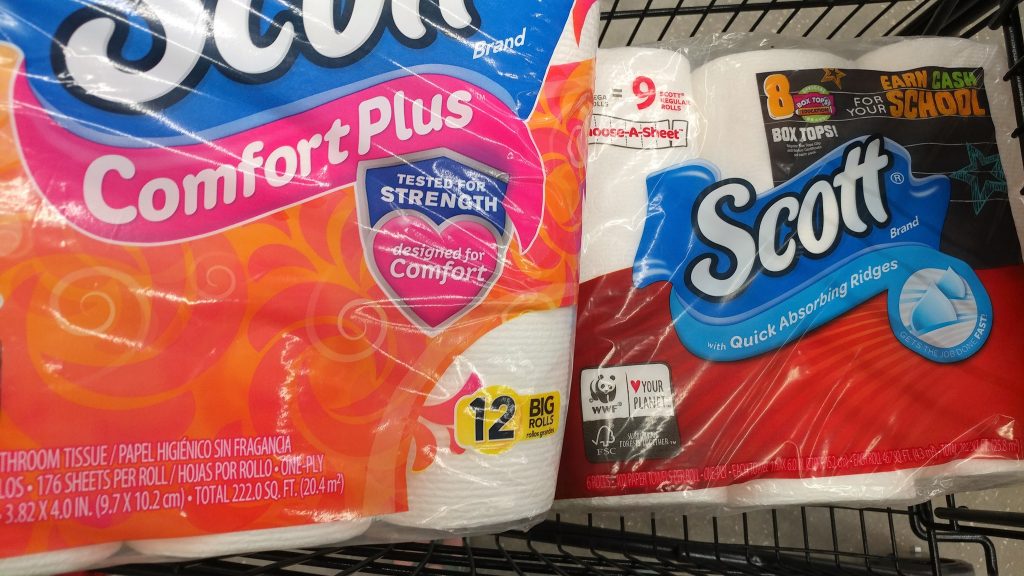 Bathroom Organizer as a Spice Rack
The first of my easy Family Dollar kitchen hacks is to use an ordinary bathroom hanging organizer as a spice rack! Hanging this on the back of a cabinet will expand your storage space and free up room for more spices!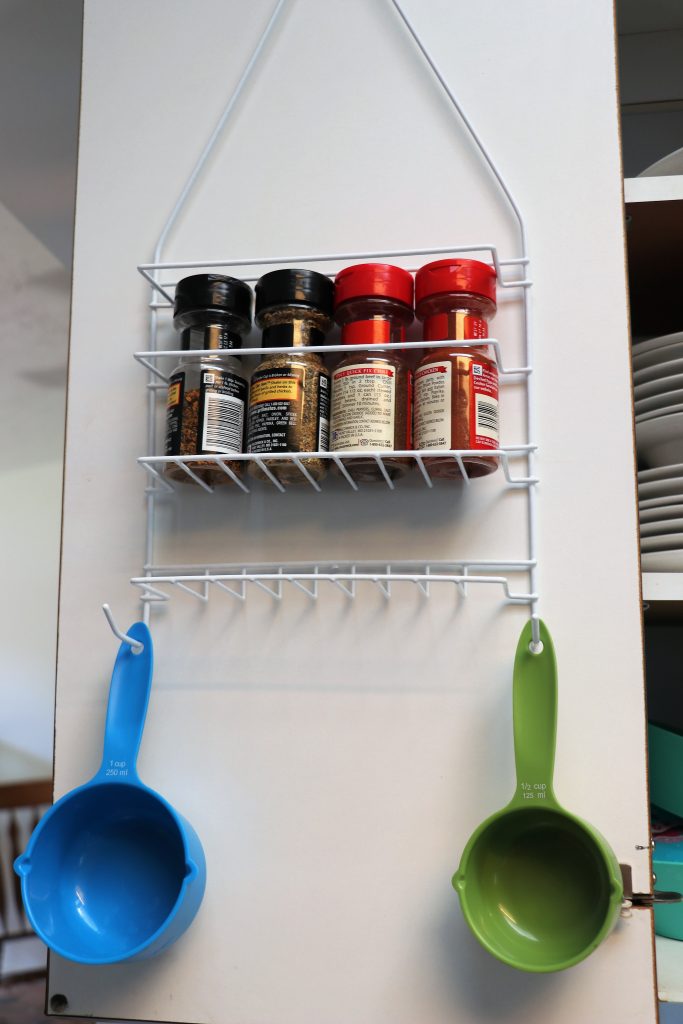 Hang Your Measuring Cups
In the same vein as the previous hack, you can use adhesive hooks to make the back of your cabinets a storage haven. This is perfect for your measuring cups and spoons…Freeing up space in your drawers for other items.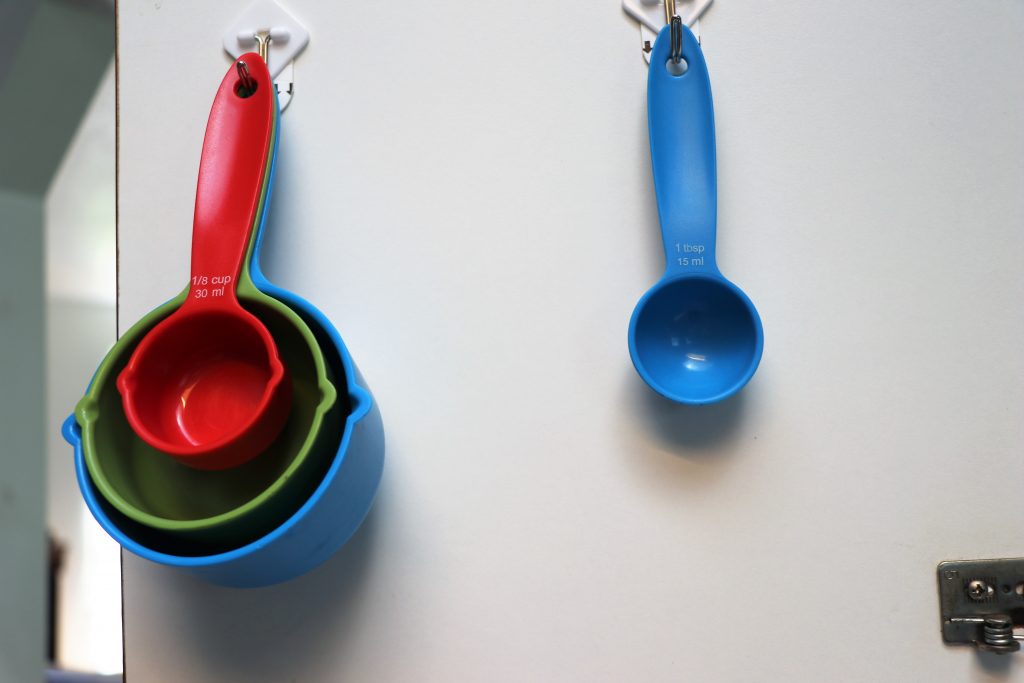 Spray Bottles To Make Your Own Cleaner
You can head on out to Family Dollar and grab some adorable spray bottles to make your own kitchen cleaner. A simple vinegar solution will have your kitchen spotless and sanitized in no time. I personally use equal parts white vinegar and water to create a super inexpensive kitchen cleaner. Plus those bottles are absolutely adorable. Paired with Scott Paper Towels, you will be knocking out messes in no time flat and looking good while doing it.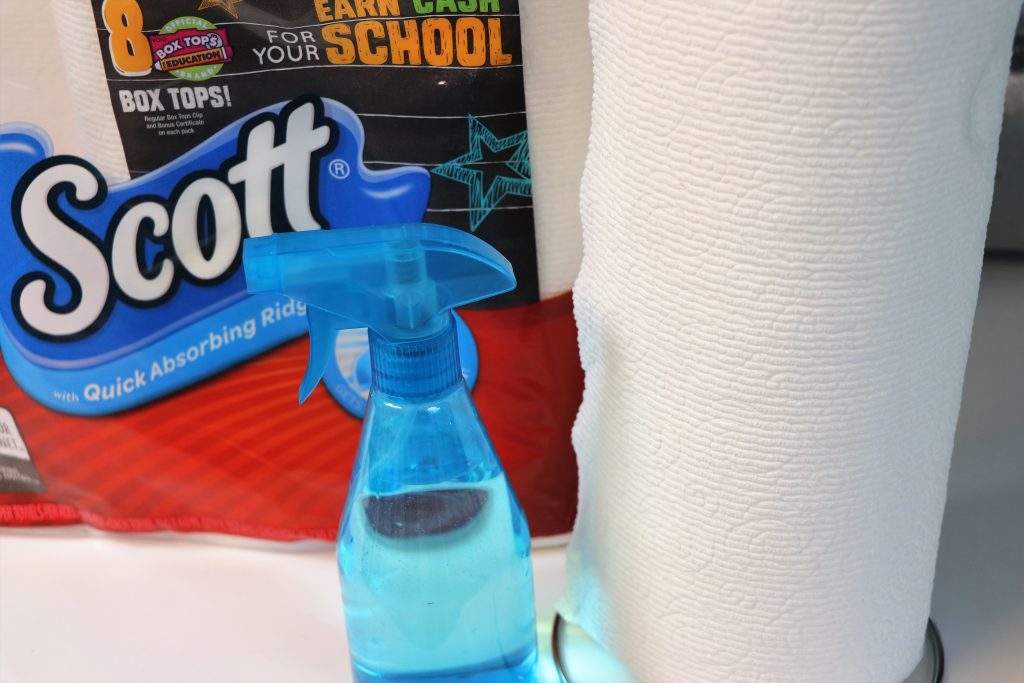 Glass Dispensers For Your Dish Soap
Dish soap, while needed, can be unsightly left out on the counter. I picked up one of these inexpensive glass pour bottles and transferred my soap into it to give my kitchen sink a face lift. I also like to use a really pretty bin to store my dish towels so they are easy to get to when I need them, but still stylistically fit in with my kitchen decor.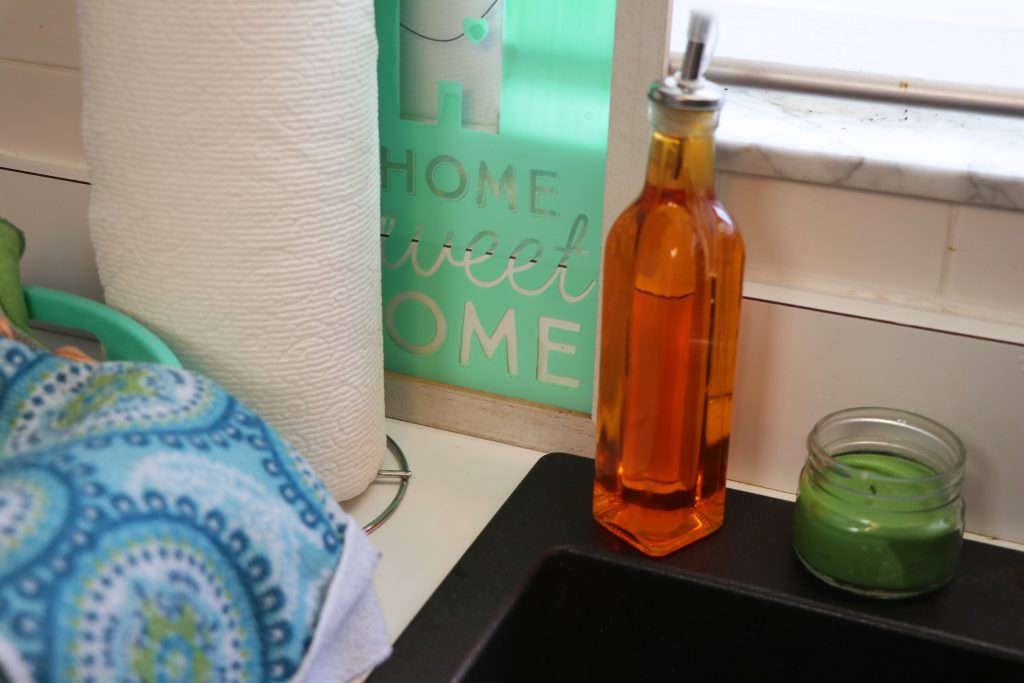 Fun Bins For Your Pantry
Out of all of my Family Dollar kitchen hacks, this one may be my favorite. I like to use different bins and containers to help organize my pantry. Personally, I don't much like leaving things in their original packaging. It can be an eye sore and take up a lot of room. Family Dollar always has so many containers and bins to choose from so you can perfectly organize everything in your pantry.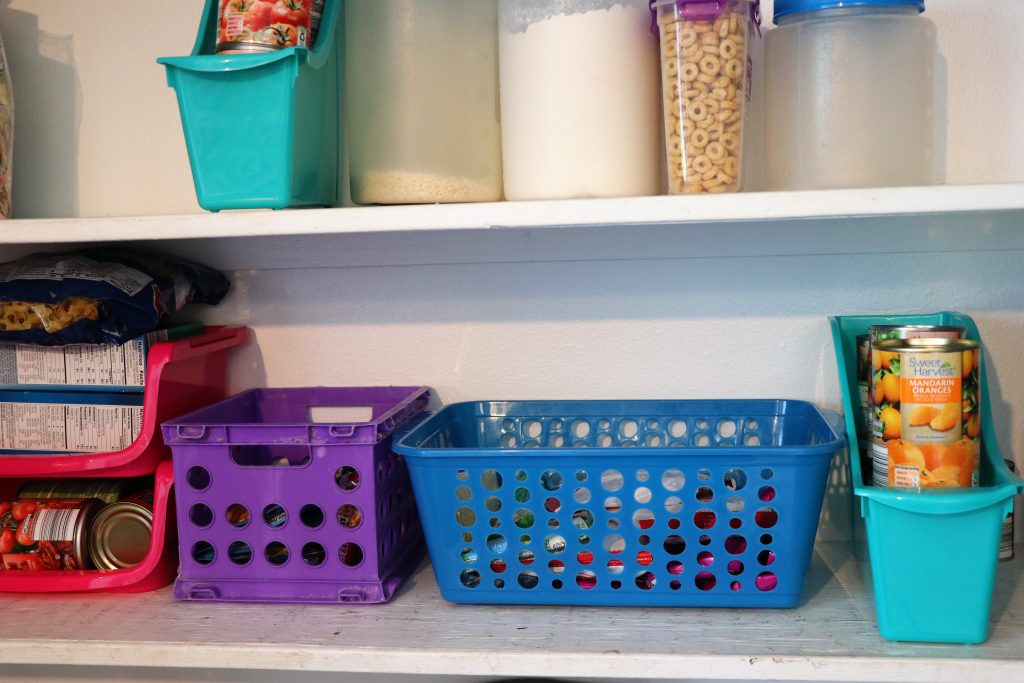 Keep Your Kitchen Clean and Organized
Hopefully this serves to inspire you to go out and organize your own kitchen! It doesn't have to cost a ton, and you can have something functional and fabulous with very little effort. So check here to see where your closest local Family Dollar is and head over to find some amazing deals for yourself!