Cooking is a skill that's valuable to have in any household, and it can make eating so much more enjoyable when there's passion put into your food. A lot of people who live alone avoid learning to cook, and go with the alternatives like takeaways or food that's readymade, but you're missing out. It's not only a good hobby to get into, but it could save you heaps of money, and you might find that it's something you come to love once you get into it. It opens doors and allows you to experience new things, all within your kitchen!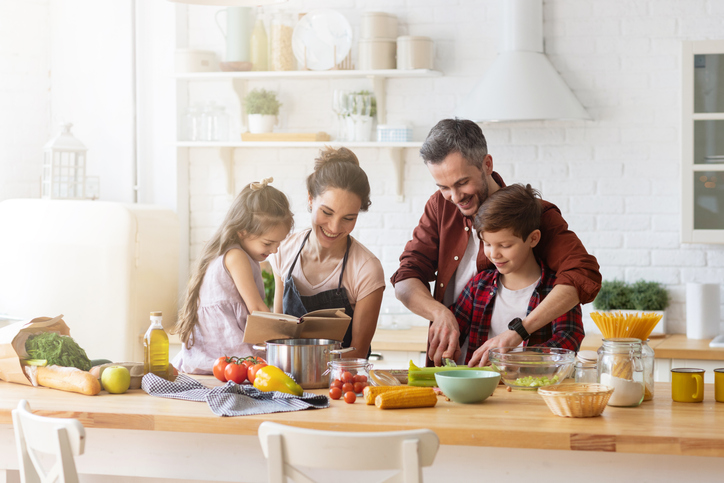 You're saving money
The first and main reason a lot of people learn to cook their own meals is their ability to save money. When you're not having to spend takeout or restaurant prices for all of your meals, you can soon see that you're saving yourself a lot of money every day. You can cook big portions and freeze them for another time, you can use cheap ingredients that you find on sale – how you save is up to you. A lot of the time, you're paying for the brand or the name of the restaurant when you order food, but when you do it yourself, you get the cheapest available price for everything.
Of course, you'll need to spend a bit on equipment for your kitchen if you haven't got anything already, but that will pay for itself in no time when you add up how much you've saved on avoiding takeaway food.
It can be enjoyable
A lot of people who learn to cook soon find that it's something they enjoy doing, and that can develop into something even greater. There's so much more than the basic meals or traditional meals that you're used to. Once you learn to cook, you might find yourself trying to find out different cooking techniques and tips to get things just right.
You get to try new things
Those who have been cooking for a while often seek out new recipes that they can learn. Perhaps recipes that aren't common around them, and things they've never tried before. You can make things that other cultures usually enjoy, without having to go to other countries. You could go your whole life without being aware of things like this steak chili recipe, not knowing whether or not it's your next favorite meal!
Learn about your diet
Cooking for yourself makes it easier to lose weight, too, and this is because you learn a lot more about what's going into your food. You have a lot more control over your calorie intake, and you can pick and choose what you feel is healthier for you. A lot of delivered food often contains preservatives and processed food to make it last longer and to make it more flavorful while remaining cheap to make – not something you have to seek out with your own food. It's a great way to monitor your diet if you're trying to eat better.