*I was invited to a Disney Media Event to experience Disney Villains After Hours. All magical opinions are my own*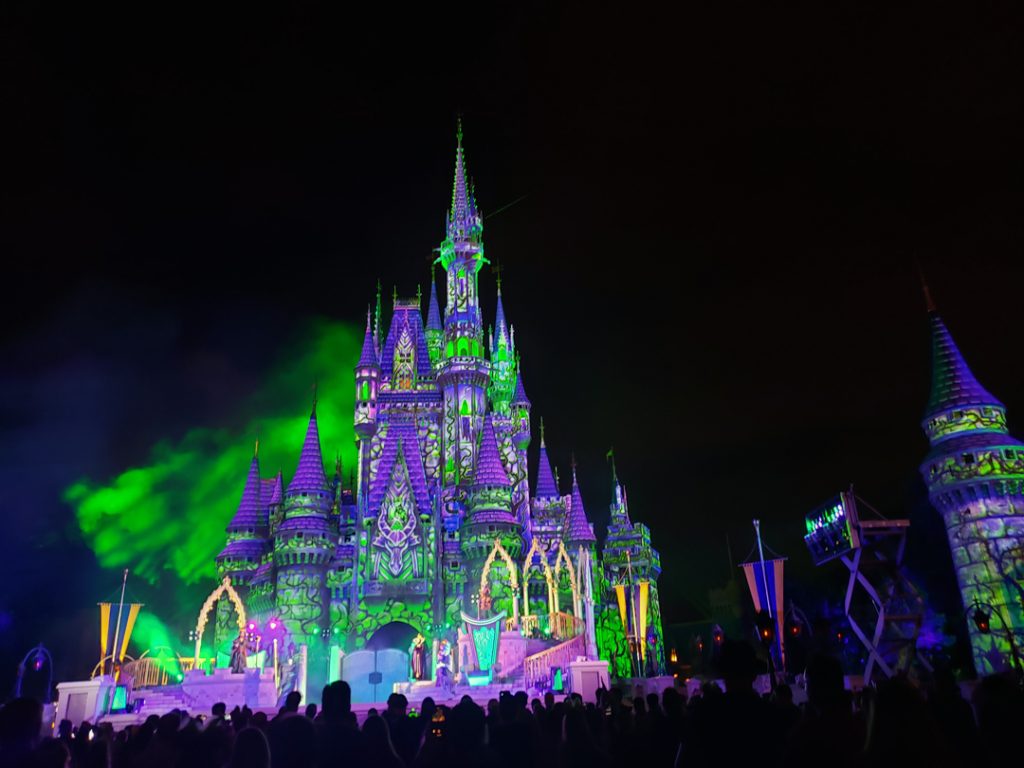 Unleash Your Wicked Side
With summer in full swing, it is the perfect time to take a walk on the vile side and let your inner villain roam free for Disney Villains After Hours. For select nights this summer, when the park closes for the day, the most nefarious of Disney villains are coming out to play.
You can join in the wicked revelry with Hades, Maleficent, the Evil Queen, and more. Sound appealing? Well, let me introduce you to my friends on the other side so you can decide for yourself if this wicked experience is one you just can't pass up.
Disney Villains After Hours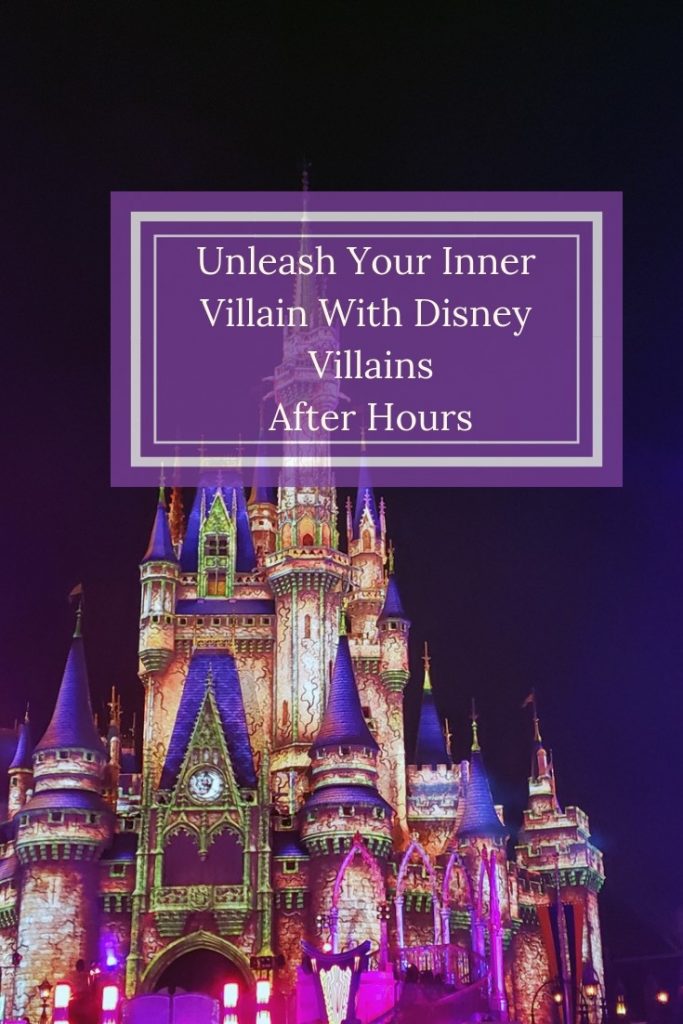 This special ticketed after hours event is wickedly good. The night begins at 10 Pm and goes until 1 Am. During this time, guests get to experience the Magic Kingdom like they have never seen it before.
The nearly empty main street is a true sight to behold for all Disney lovers. Since only a certain number of tickets are sold for this event, guests won't have to worry about crowds or long lines. It is easy to see and do all of the magical and villainous offerings in the dedicated time frame.
The ticket price for Disney Villains After Hours is $139 a person, and there are numerous dates throughout the summer up into the month of August. There is so much to see and do at this event, and even special wicked additions to some of your favorite rides!
What to Do at Disney Villains After Hours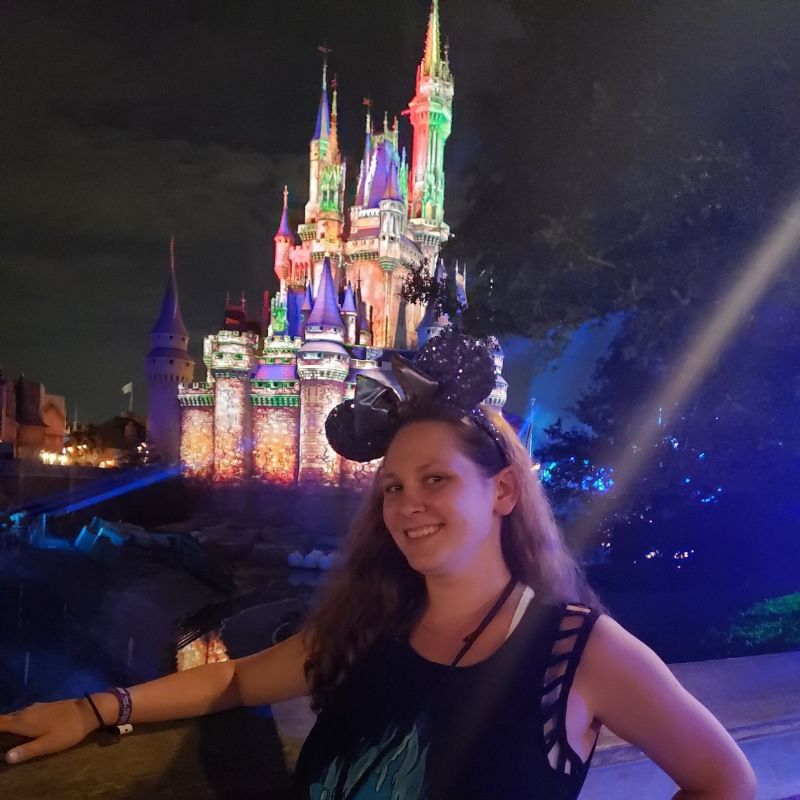 During this event, over 20 of your favorite attractions remain open! Due to the select amount of people that attend, wait times are insanely low!
After hours is one of the best times to get on all of your Magic Kingdom favorites: Like Space Mountain, Seven Dwarves Mine Train, Pirates of the Caribbean, Big Thunder Mountain, and more!
Speaking of your favorite Disney rides… Two of my absolute favorites, Pirates and Space Mountain, have special overlays added to the ride just for the Villains After Hours event!
We were able to experience both of them, and let me tell you, they are so worth it! Space Mountain especially was amazing! Just be sure to remove your ears before the ride starts. Yes, I learned this the hard way almost losing a pair right off of my head!
Maleficent Rules The Night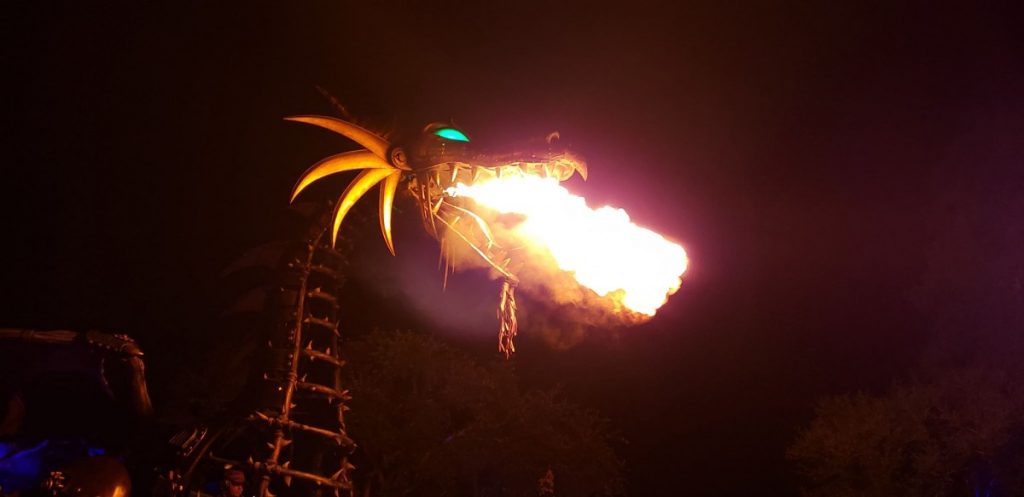 One of the highlights of the night is seeing Maleficent in all her steampunk glory. She roams the parade route with a full entourage… Bellowing fire while onlookers stare in awe of her sheer size and glory.
As a long time Disney fan, it felt right seeing Maleficent back in her element on the streets of the house of mouse.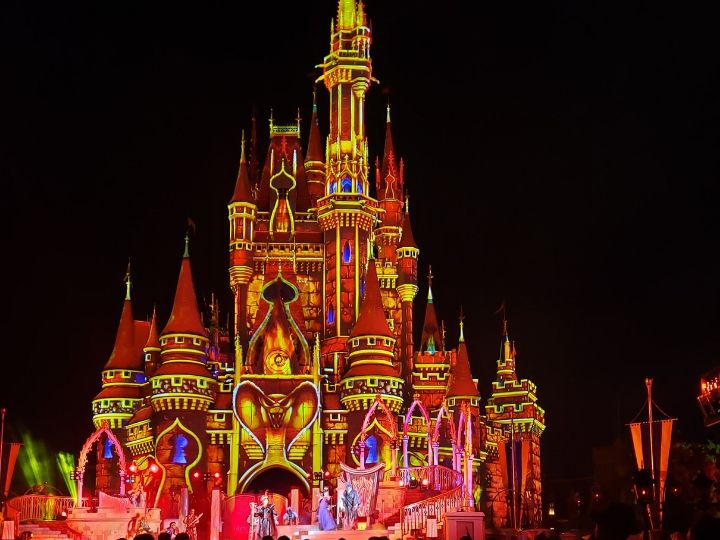 Maleficent isn't the only nefarious baddy you will get the pleasure to see throughout the night though… The stage show at the castle, Villains Unite the Night, is one of epic proportions. Gaze on as Hades, Jafar, the Evil Queen, and more try to take over the night.
What to Eat and Drink At Disney Villains After Hours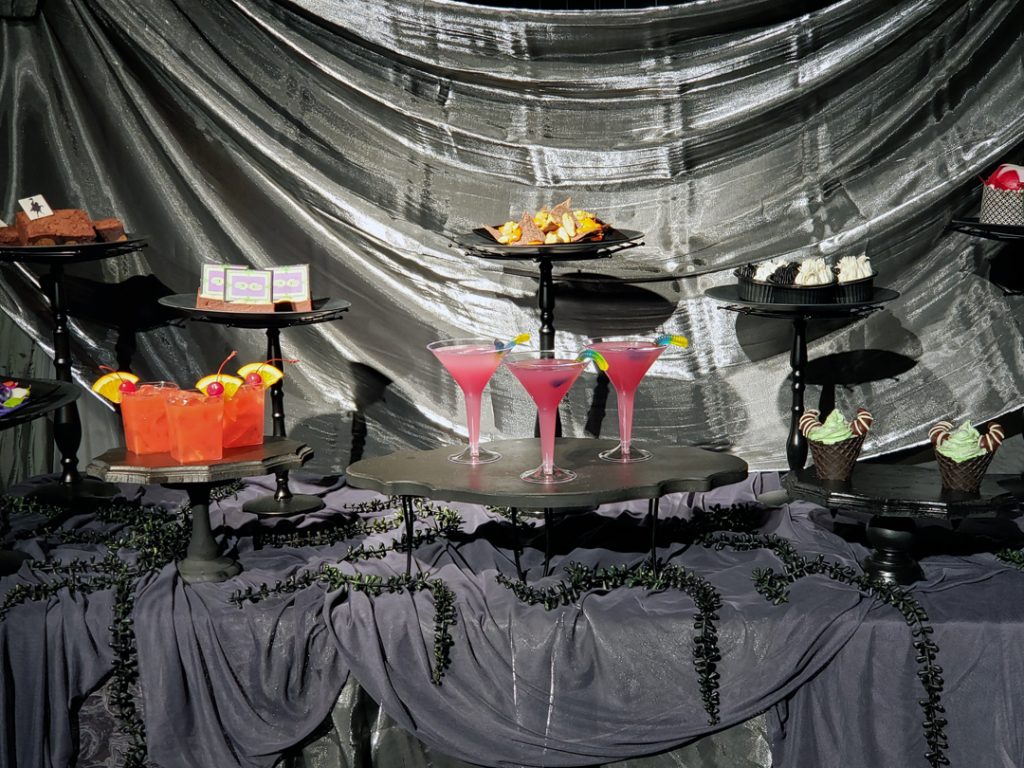 So the rides and shows are great, but what about the food and drinks? Don't worry! There are loads of wicked temptations to delight your pallet!
From specialty themed drinks and snacks that you can purchase around the parks… To free, yes free, popcorn, bottled drinks, and Mickey ice cream bars!
One fun drink to try is Yzma's Llama Potion, available at Cool Ship in Tomorrowland!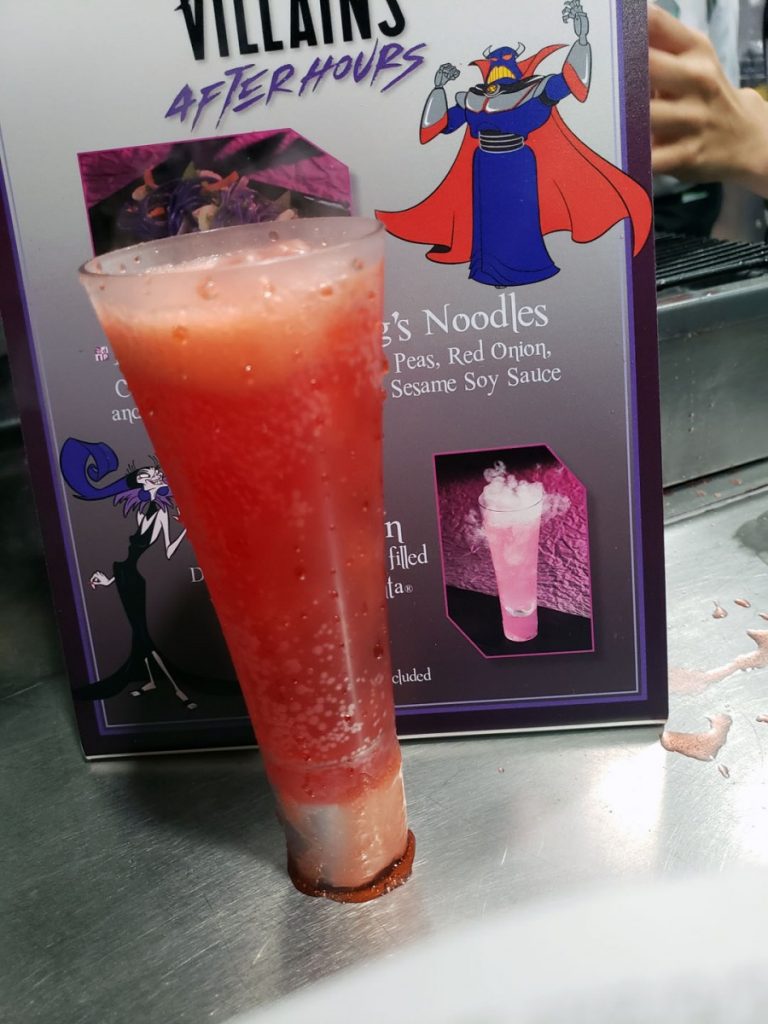 So make sure you come hungry to this wicked party because there will be plenty to please your pallet all night long.
What to Buy at Villains After Hours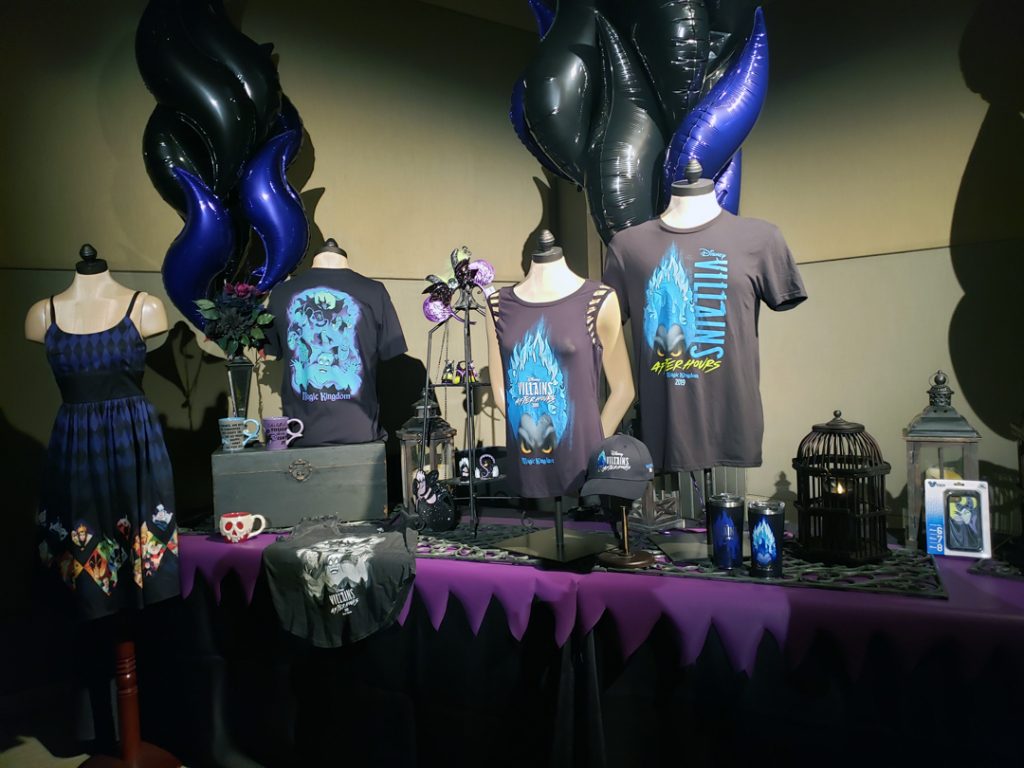 It wouldn't be a special Disney event if there wasn't exclusive merch to purchase! Available in stores throughout the park you can pick up shirts and dresses to look your villainous best!
You can grab yourself a devilish coffee mug, or even adorn your phone with a wicked phone case.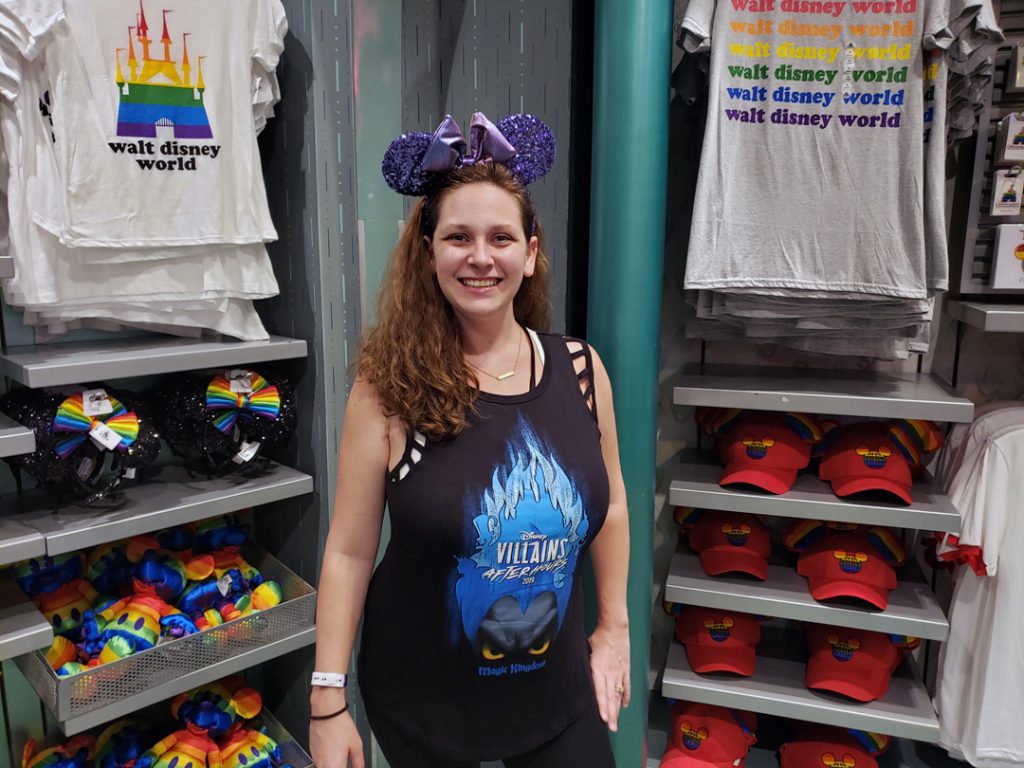 The tank top especially is extremely comfortable and super flattering! I'm really glad that I picked it up at the start of the night!
So if you are a Disney fan, especially a Disney Villain fan, this summer special event is the one for you! You will enjoy a night filled with wicked magic, enjoy your favorite rides with super low wait times, and eat some delicious Disney snacks!