If you consider yourself a Home Chef and want to shake things up a bit by trying new things, then CrateChef is the perfect box for you! I was sent one of their Chef curated boxes recently, and I have to say I was extremely pleased with what I received. This service is not your typical meal subscription box, on the contrary it doesn't have meals at all! What it is though, is a perfect way to expand your kitchen repertoire and gain some new amazing gadgets, products and insight into the world of at home cooking.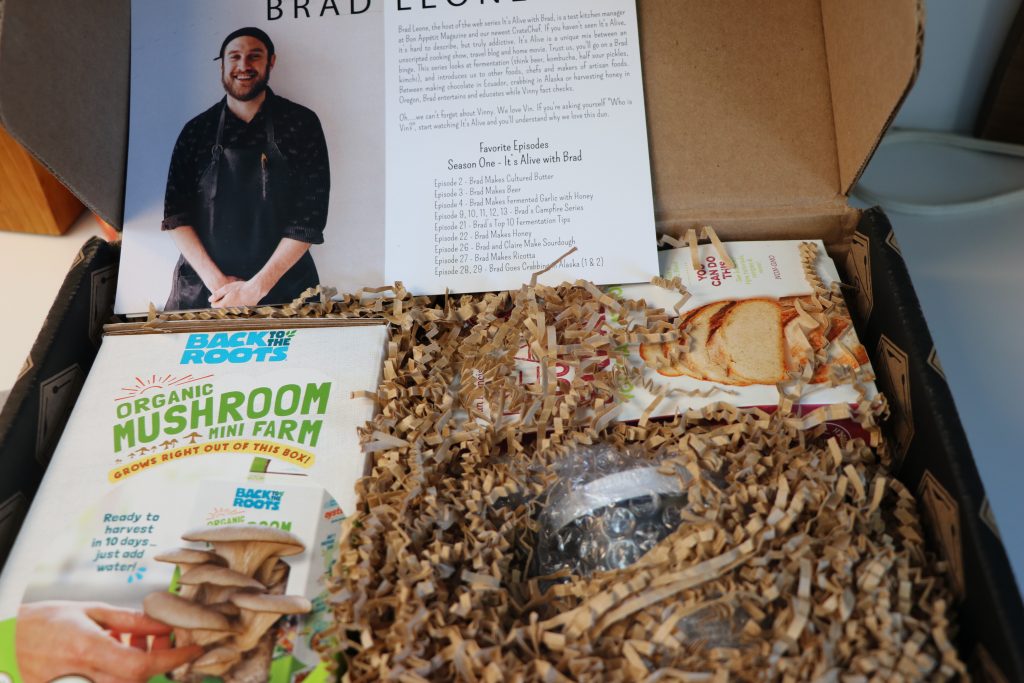 What is CrateChef?
So as I mentioned, CrateChef isn't your typical meal subscription box. Instead of getting meals and recipes to prepare at home, you receive a bi-monthly curated box packed with kitchen items to spice up your life!
Each CrateChef box is curated by a different Celebrity Chef. They select items that will be fun for home chefs and help expand their abilities at the same time. The box that I received came with so many fun items and I am really loving everything that I received.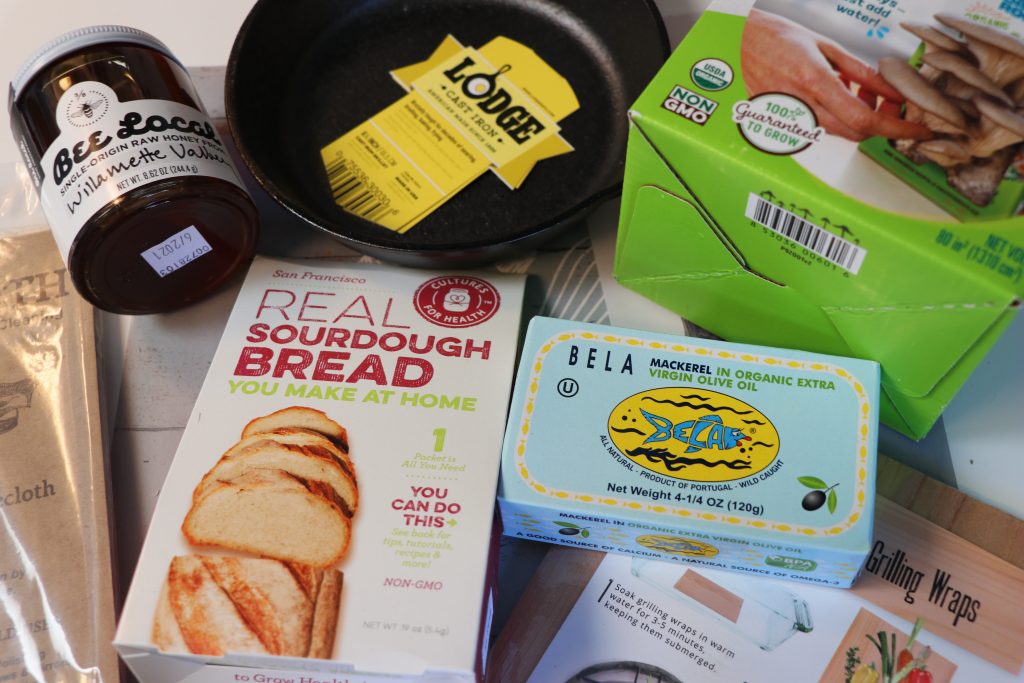 What Was In My Box?
I got the Brad Leonne Box. Brad has his own extremely popular web cooking series called It's Alive with Brad. I was super excited when my box arrived, I couldn't wait to open it! When I finally got a chance to open it, it was filled full with loads of fun an interesting products to use in my home chef journey.
My absolute favorite thing that came in my CrateChef box is this small cast iron skillet. I am a cast iron junkie, and I prefer cooking with it than any other type of pan. This little one is not only adorable, but absolutely perfect for cooking small meals, like eggs and sandwiches! I will be getting quite a bit of use out of this little guy for sure.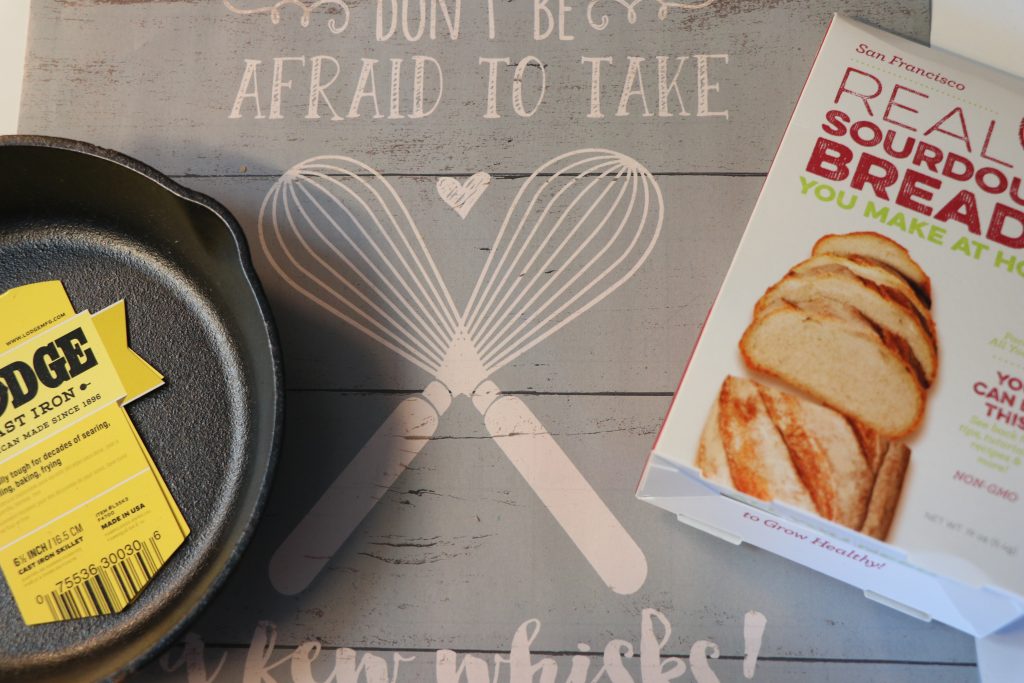 I was also quite excited about this Sour Dough kit as well! When I first saw it, I thought it was just a kit to make bread but no, it is so much more! It actually alows you to culture your own yeast which can be cultivated, used, and last you for a lifetime if done right!
It is hard to touch on everything in this CrateChef box because there were so many amazing products inside. From raw honey to a mushroom grow kit and some very lovely cheese cloth, this box is just exploding with excitement.
I'm looking forward to trying out the rest of the products , like the mushroom grow kit especially! This box is not only a perfect way to treat yourself, but it would also make an amazing gift for all of your foodie friends and family members.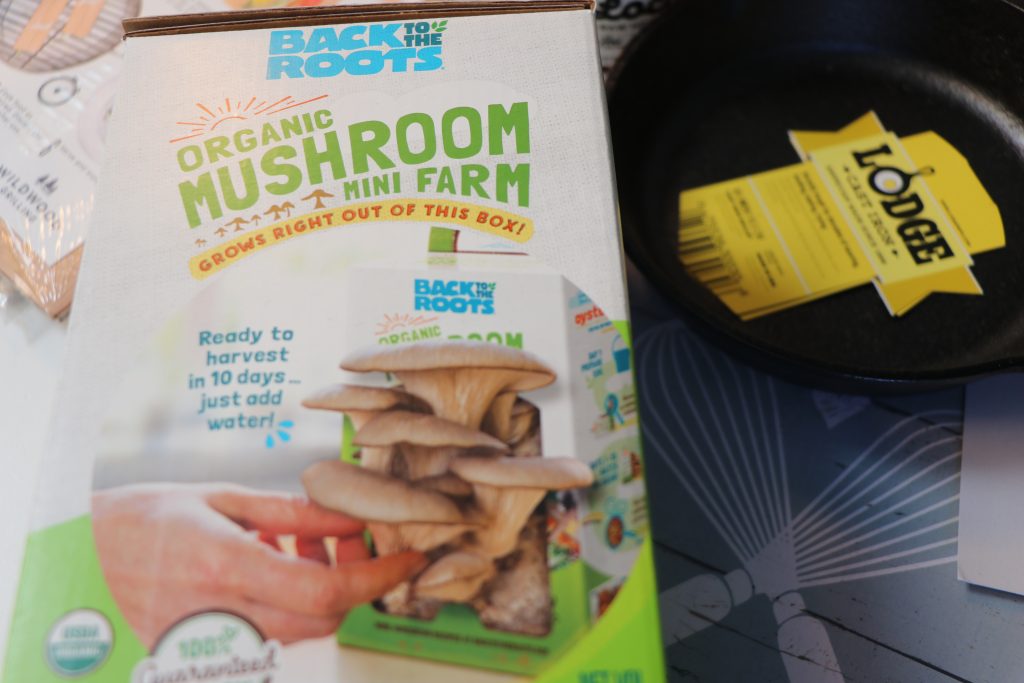 You can order just a single month, or save and order three months at a time!
No matter how you look at it, CrateChef is a really cool subscription service with a super unique concept! I can't wait to see who the next Celebrity Chefs are and what they have in store for the Holiday season.