Liquid watercolor is an amazing crafting supply to have on hand for kids. It is easy to work with and extremely versatile. The problem is, it is also rather expensive. I, for the life of me, could not figure out why liquid watercolor is so expensive, yet regular watercolor paint can be purchased in a pallet at the Dollar Tree. So I decided to attempt to make my own, and they turned out pleasingly well. My DIY liquid watercolor was so inexpensive and easy to make, and it is perfect for all my daughter's crafts.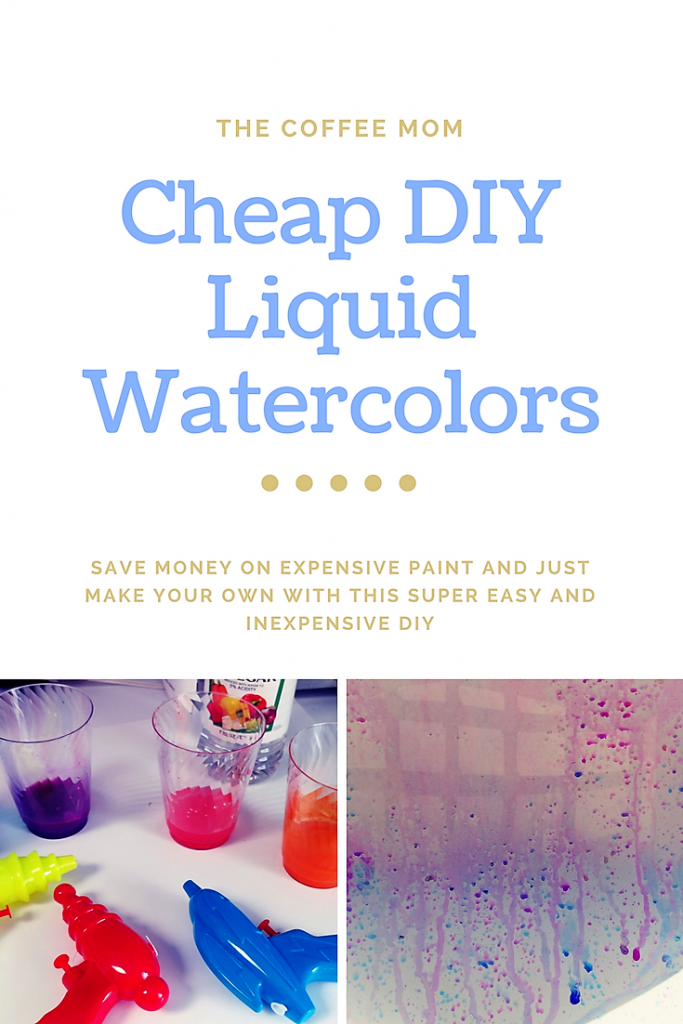 DIY Liquid Watercolor
I know my daughter and I, love to do different crafts in the summertime. We usually decide on something after browsing Pinterest for a while and then get to it. Lately, I keep finding crafts that call for liquid watercolor paint, but dang that stuff is expensive! I keep seeing it for $10 and up for small amounts on Amazon, and I am too frugal to pay those prices for paint.
After the initial sticker shock wore off, I realized that I could probably make my own DIY liquid watercolor paint. After picking up some supplies from my trusty Dollar Tree, I was off to the races with this one.
What You Need to make Liquid Watercolors
The ingredients list is super simple, and super inexpensive as well. All you need are three things!
Watercolor paint

White vinegar

Containers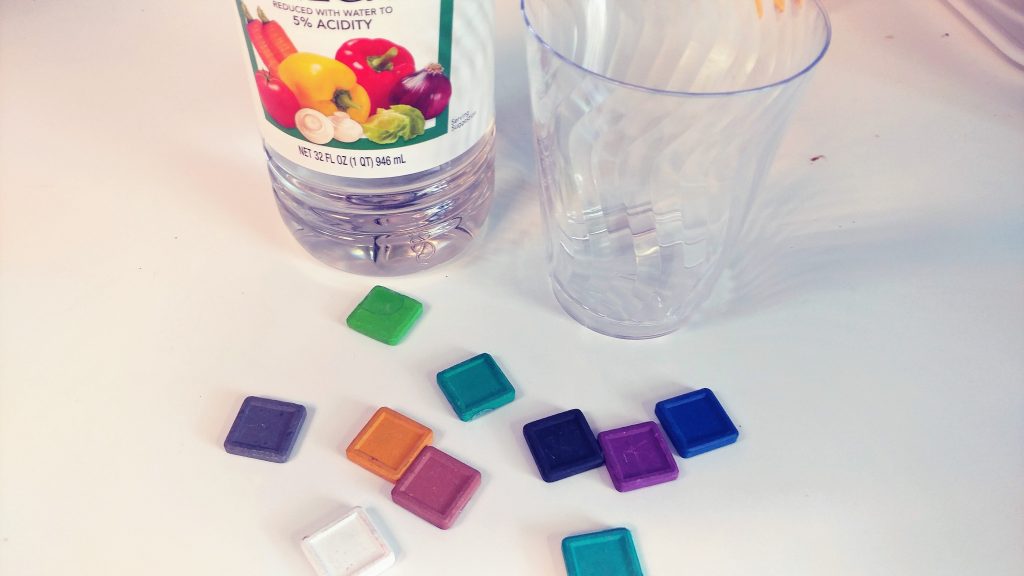 Seriously, that is it! I am always buying those one-dollar watercolor paint pallets for my daughter, so we happened to have a few laying around. White vinegar is something I usually keep in stock as well and a few good disposable cups from the cabinet did the trick for containers. If you have these at home already, then this DIY is basically free!
How to Make Liquid Watercolors at home
This really could not be any easier. All that you need to do for this DIY liquid watercolor recipe is first, de-pot your watercolor paints.
Once you have your paints de-potted, place one color into the bottom of your container.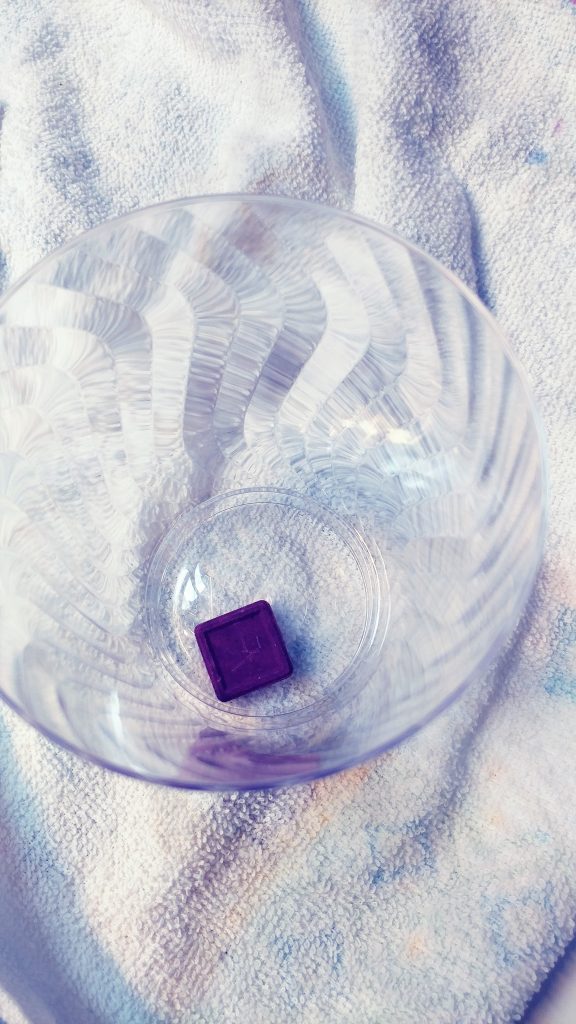 Add in about a quarter cup of white vinegar and let it dissolve. You will probably want to stir it up a little to make sure it is evenly dissolving. I let mine sit for about an hour but as long as all the paint is dissolved and mixed in with the vinegar, you will be good to go!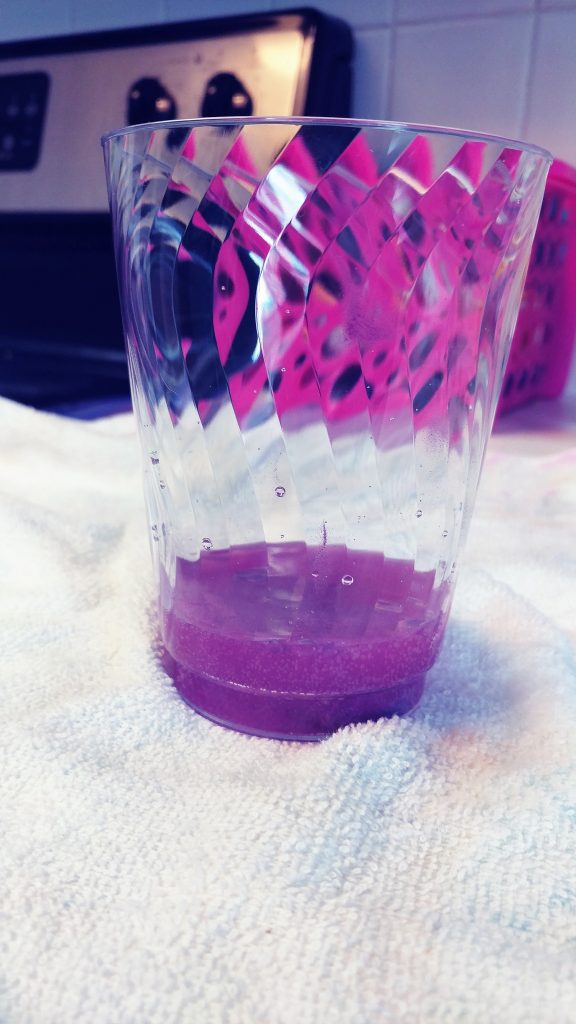 Seriously, it was that easy! This paint has worked great in the craft projects my daughter and I have been doing this summer. So run to your local Dollar Tree, grab some supplies, and start crafting!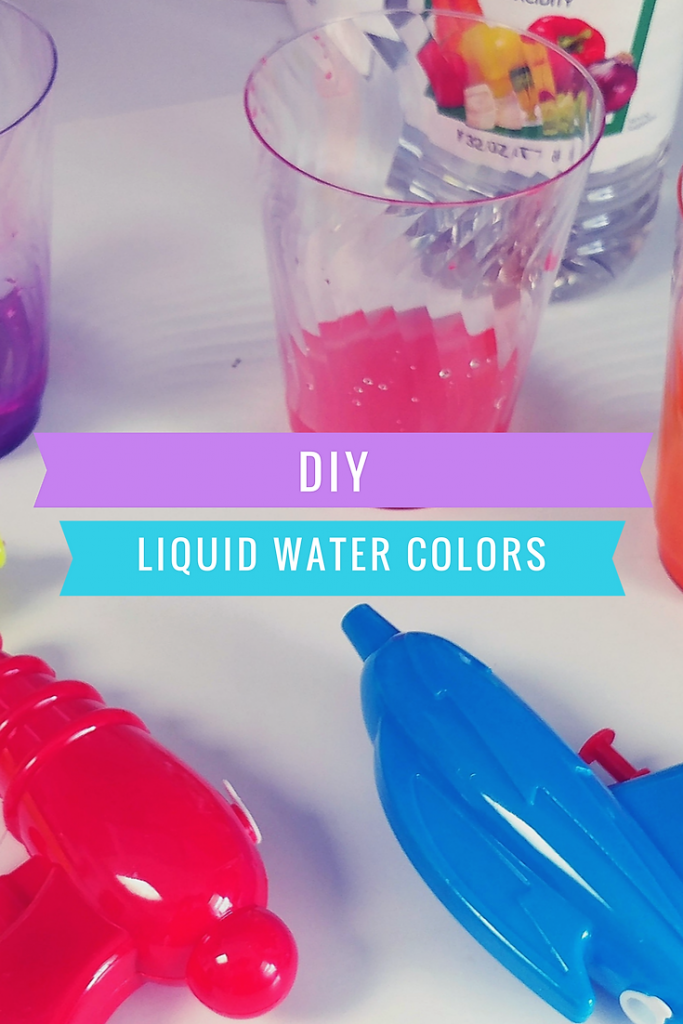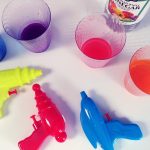 DIY Liquid Watercolors
Ingredients
Hard Watercolor paint

Vinegar

Water
Instructions
Dissolve your hard paint in a small amount of vinegar