I am always trying to make new foods for my family. Recently we have been in a slump and have been eating the same thing over and over. The other night I decided to change it up a bit! I searched through my pantry and came up with a great idea. Stuffed chicken breast sounded amazing and I was going to make it. It sounded complicated, but as I got into it, it really was rather simple. The end result was a hit with my husband and my 4 year old daughter!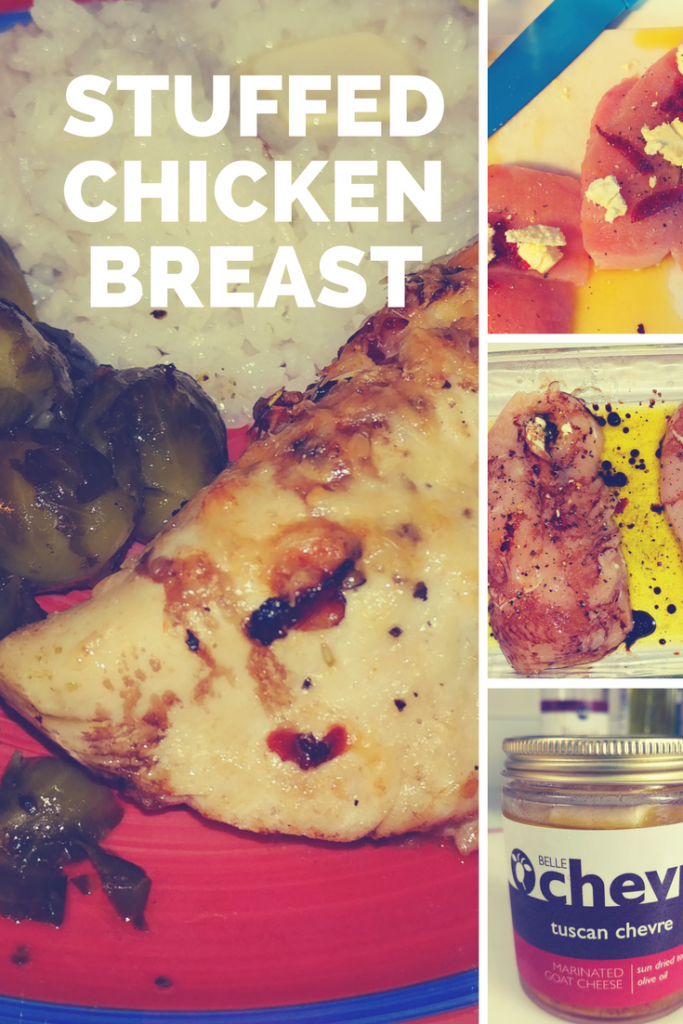 Stuffed Chicken with Sun Dried Tomato and Cheese
I started out with my chicken breasts. Once they were thawed I trimmed the fat and cut them almost in half. I left them connected so I could stuff the chicken. Then I seasoned the inside before adding my stuffing.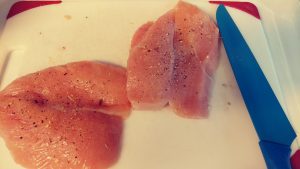 I realized that I had this jar of sun dried tomatoes in oil and goat cheese from Belle Chevre that i had yet to open. It made a perfect option for stuffing the chicken, but you can really use anything that you have on hand. It would be great with spinach and cream cheese as well (I will have to try that soon).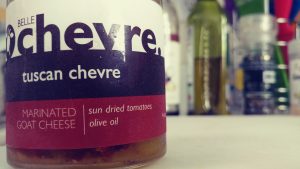 Once I knew what I was using for my stuffed chicken, I put my contents right in the middle of the butterflied chicken breasts.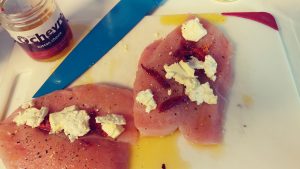 I then closed the chicken and secured it with toothpicks so that it would not come apart while cooking. The chicken went into a glass cookware plan where it was topped with a balsamic drizzle and some olive oil. I used the oil from the jar of tomatoes and cheese, but you can use regular oil that you probably have in your cabinet. Note the balsamic vinegar is optional, I only used a tiny bit just to get rid of what I had left.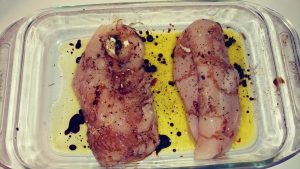 I covered my pan in foil and put it in the oven at 425 for 20 minutes. When my timer went off, I uncovered the pan, added some shredded Parmesan to the top, and put her back in for another 20 minutes. I mist say, she came out delicious! i was a bit skeptical using goat cheese as I had never really had it before but I was pleasantly surprised. It is a very strong cheese though so I recommend only using a small amount.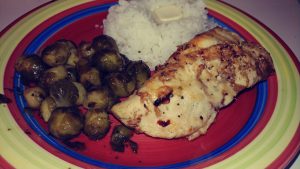 The final result was a hit! My husband and daughter loved it! I will be making more stuffed chicken in the future and trying different stuffing combinations.