I love the Coffee Mom community I have built here in this little corner of the internet. I have made some amazing friends, worked with some amazing brands, and had life-altering experiences that I will talk about for years to come.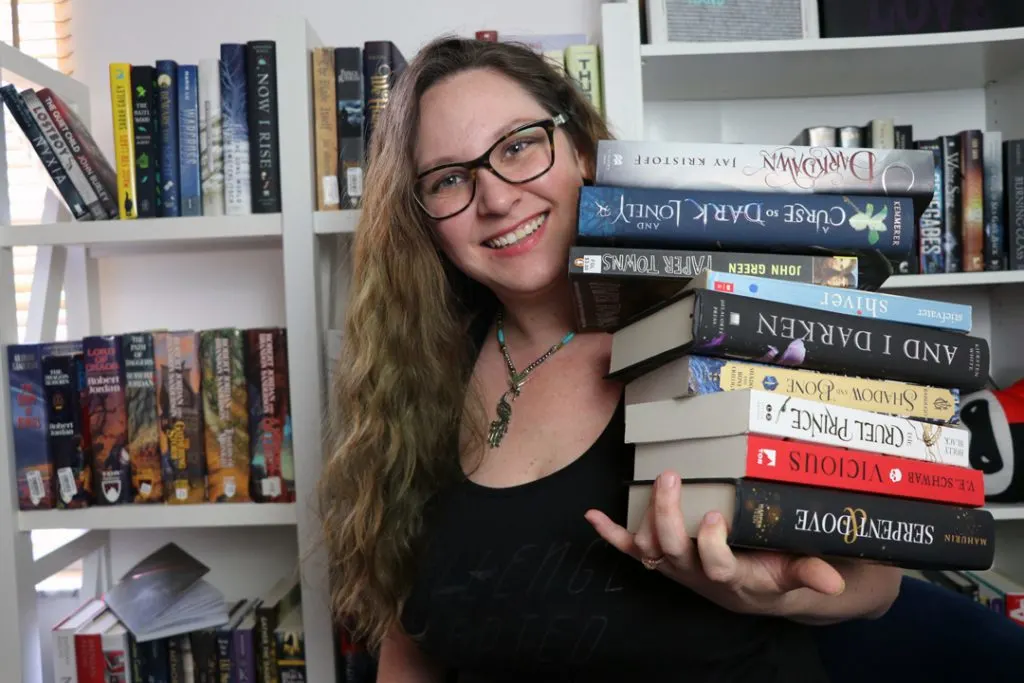 The Coffee Mom has given me so much over the years, and now it is time to expand! I recently have decided to dip my toe into the BookTube community by creating The Bookish Mom. Watching bookish YouTube videos has been something I have enjoyed for quite some time now… So why not do it myself! I have a camera, lights, and books? All I needed was a little time and some motivation!
And so the Bookish Mom was born!
On this new YouTube channel, I will be sharing my love of books, specifically Fantasy and Sci-Fi books! I love nothing more than to dig into a good tome, the longer the better!
While most of the content will be bookish in nature, I am also sharing weekly vlogs that share my day to day life as a working mom who just so happens to love a good book!
If you want to see what I am reading every month, make sure you subscribe and watch my monthly TBR videos.
Want to get to know a little more about my bookish tastes?
Check out all of my Book Tag Videos, Recommendations, and Vlogs!
As I said, I tend to read a lot of Sci-Fi and Fiction novels, both in the YA and Adult age ranges.
Some of my favorite authors include:
Brandon Sanderson

RF Kuang

NK Jemisin
And some of my favorite books/book series are:
Over on my channel, you will find plenty of spoiler-free book reviews that will get you excited about reading!
If you want to see me review a book, send me an email to bookishmomjessi@gmail.com or drop me a DM on Instagram!
If you are a publisher or author and want me to read and review your book, email works best! I especially try to work with self-published authors and indy published authors!
I hope this new endeavor can help inspire you all to pick up a book and get back into reading. After having my kids, I spent a good 5 years not picking up a single book because I just felt like I didn't have enough time. Recently though, that has all changed! I started to once again make time for the hobby that I loved, and now I want to share that with all of you!