Leaving moms out of the tech revolution isn't right. They have just as much of a need for these items as anyone else, even if they don't obsess over them as much.
Today, there are so many tech gizmos and gadgets out there it makes your head spin. Devices seem to do everything for you. It is a Jetsons world.
This post looks at some of the top trendiest tech gifts and gadgets for moms on the market. We explore what they are and how they can transform their lives.
Tech Gifts for Moms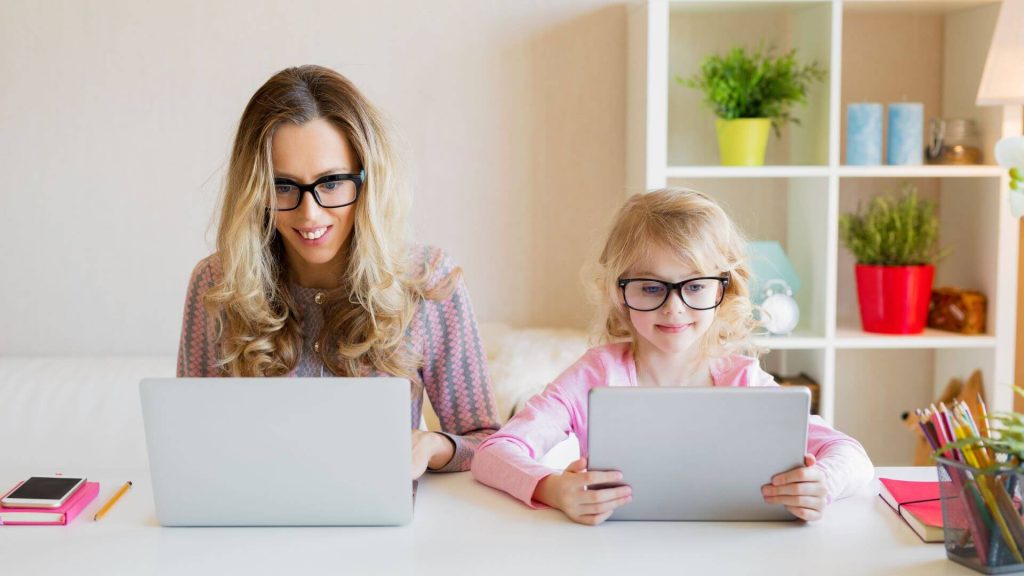 Smart Water Bottle
Some moms love the gym and outdoor pursuits. There's nothing better than a little physical exercise to get the blood pumping.
The standard hydration solution is a smart water bottle, but why not get them a smart one instead? These products tell you when they're running low with the help of glowing LEDs, so you don't even have to look at them. And they connect to smart apps, letting you know how much water you're consuming.
Interactive Dog Camera
Many dogs hate being away from their owners. Nothing is more painful for them. However, the same is true in reverse. Moms also hate spending time apart from their pooches.
That's where interactive dog cameras come in handy. These let you see and talk to your pup while you are away. Control a swivel camera from your phone and then talk to your dog through the speaker.
Some models even come with a "fetch" feature or remote dispensers for treats. These launch tasty morsels and toys into the room to keep your dog entertained.
Light Therapy Beauty Gadget
The beauty industry is waking up to the power of light. People are discovering how it can transform their skin and mood and help them appear more radiant.
Modern light therapy gadgets offer:
Cryotherapy

Heat therapy

Sonic pulsations

Massage
Combining all these technologies helps revitalize the skin and gives you a relaxing experience. You place the device against your skin, switch it on, and it'll do all the work for you. You don't have to lift a finger. It's a great idea for mom.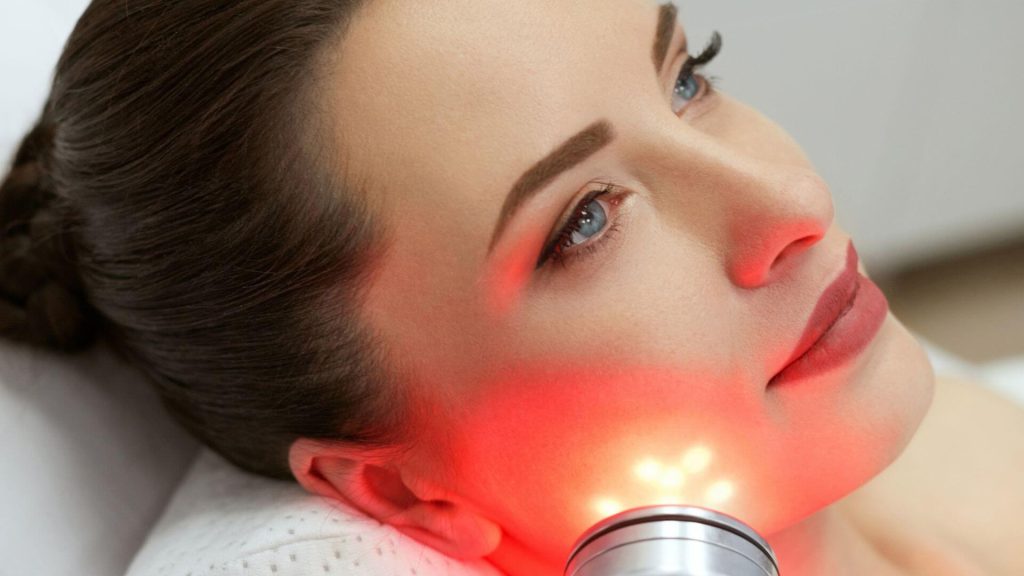 Wireless Chargers
Wireless chargers are a godsend for people who love their homes to be neat. These helpful units don't require any wires from the phone at all. You place your device's battery against the pad and then let magical physics take over the rest.
Manufacturers struggled to implement wireless charging technology at first. Despite understanding it in principle, they couldn't quite get the technology right. They are getting better at it now, so we will likely see many more products like this in the future.
Pulse Gradient Floor Lamps
You've probably seen RGB bulbs in your travels on the internet. However, today you can also get pulse gradient floor lamps to set the mood in your rooms. You can tell these units to emit any color you want with the flick of a button.
These devices are also a lot of fun. You can use your smartphone to play around with them for hours. They never get boring.
Smart Vacuum Cleaner
Robot vacuum cleaners aren't always the sharpest knives in the drawer. However, they are improving as manufacturers gather more routing data from customers.
Robot vacuums of the past lacked sufficient cameras to keep them fully apprised of the surrounding situation. However, manufacturers are addressing this. They are also changing their routing instructions to avoid objects better and escape sticky situations. Failing that, they have improved technology to ask owners to come and rescue them.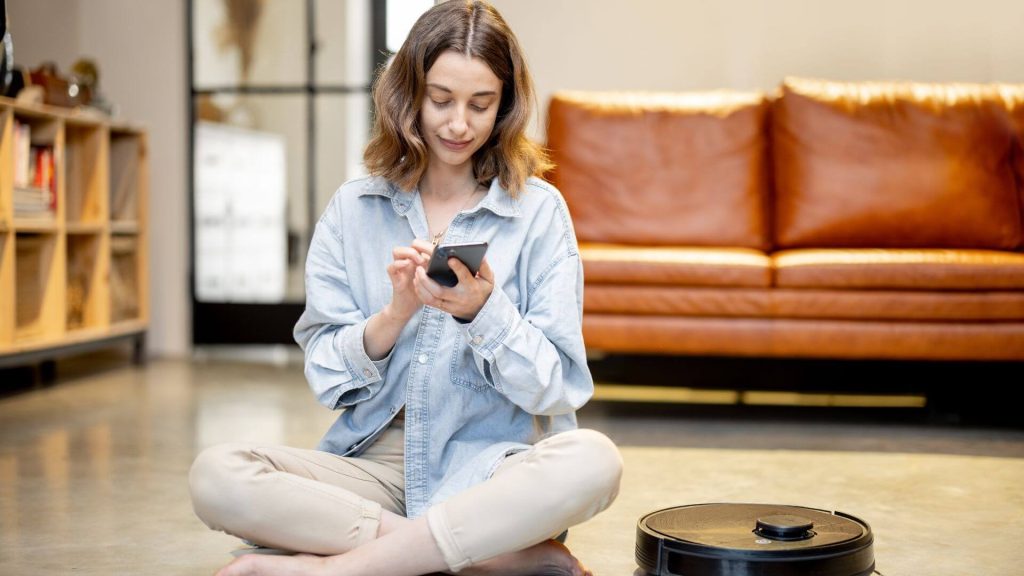 Classy VR Glasses
When people wear VR headsets, they tend to look a little strange. Something isn't quite right about their appearance. Having no eyes and just a monochrome black shield feels a little weird.
VR glasses, on the other hand, are different. These still pack all the same features as regular headsets but have reflective lens panels fitted at the front to give the appearance of being glasses. Moms may prefer to wear these, knowing they look great with them on.
RGB Diffuser
Some moms love aromatherapy. Traditionally, you get your rooms smelling gorgeous by dipping wicks in essential oils and relying on the wood to emit beautiful smells into the air. However, today, diffusers are different. They use ultrasonics to agitate the water and essential oil and then use a fan to eject the mixture from the top of the device.
Critically, diffusers do not heat water to make steam. Therefore, they are incredibly safe to use. You can refill them as much as you like. Just make sure you close them properly if you get one. You don't want liquid falling out all over the floor.
Mini Drone
Small drones are great for moms who like photography. The cameras on these devices are often the main feature, as sites like drdrone.ca explain.
What can you do with a drone? Well, they make great travel companions. It's easy to take stunning panoramic shots with them.
They also make it easy to film and record events. You can create a record of parties at your home or even things that occur at work.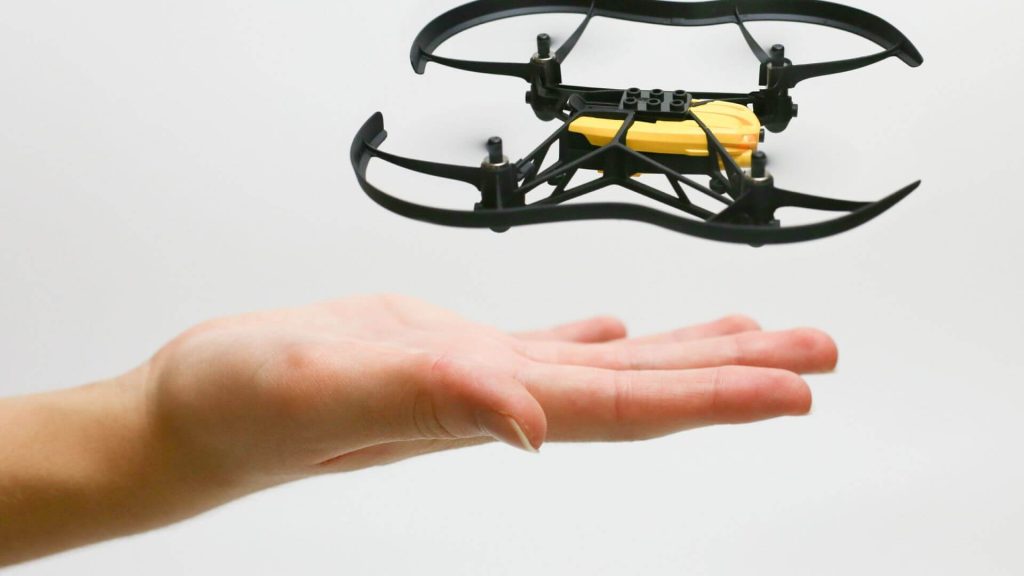 White Noise Machines
Moms also appreciate white noise machines. These devices emit sounds that help to block out ambient noise at night. They're ideal for moms who live in busy households or want to block out the sound of the city traffic outside. White noise machines have multiple volume settings and work with iOS and Android-based companion apps.
Digital Photo Frame
You might also want to experiment with a digital photo frame. These can display thousands of pictures on repeat, cycling through them to keep life interesting. Most feature high-resolution screens with excellent color accuracy, letting you stay true to your digital collection.
Digital photo frames come in a range of sizes and border shapes. Choose one that complements your current interior design.