Your wedding day is an unforgettable milestone of your life. As the groom, you are responsible for looking your absolute best as you exchange vows with your partner. While selecting a stunning outfit may seem daunting, it doesn't have to be! With proper preparation and research, finding that perfect wedding look will be easier than you think.
This guide will provide tips on choosing the proper wedding attire for your special day. Whether you're going for a classic style or something more modern, our six pieces of advice cover all the essentials to look sharp and dapper from head to toe. Let's get started!

Start Shopping Early
For guys who are about to attend a wedding, it's important to start shopping for your outfit well in advance. Shopping early is excellent wedding outfit advice for every man, as it can help relieve the stress of finding the perfect look and give you more time to consider all your options.
Shopping early gives you plenty of time to find an outfit that reflects your style and the occasion. You'll have ample opportunity to find something unique that stands out from the crowd – a tailored suit or something more relaxed like slacks and a dress shirt. It also allows you to ensure everything fits appropriately; there won't be any last-minute alterations you need to worry about.
In addition, shopping early leaves you with plenty of time to accessorize your outfit. From ties and cufflinks to pocket squares and lapel pins, many options can help tie any look together. Shopping for accessories in advance can also make sure that they match the color palette of your outfit and the overall tone of the wedding itself.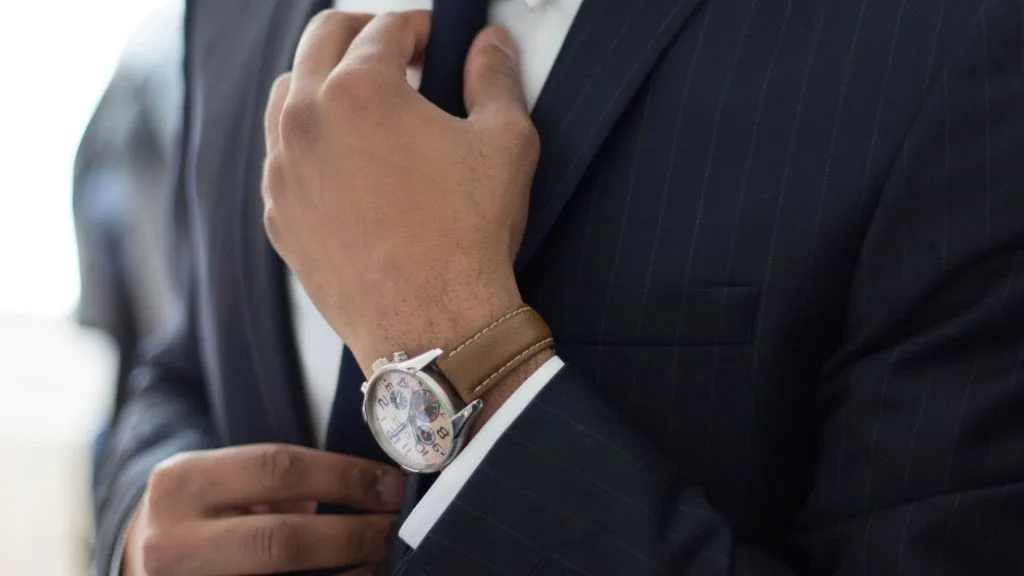 Choose an Appropriate Style
When it comes to weddings, men always want to look their best. Choosing an appropriate style for your wedding outfit is essential for making a good impression and feeling confident. Not only does the right style make you look great, but it also sets the tone for the occasion. To help add to your outfit options, blue wedding suits are becoming increasingly popular as they offer a bolder, more eye-catching look than traditional black or grey suits. A blue suit can be easily accessorized with a pocket square, tie, or cufflinks to give it a personalized touch that will help you stand out from other guests.
The blue color gives off a subtle yet sophisticated aura, showing respect for the formal event and conveying your sense of fashion and style. Wearing blue also showcases your ability to take risks and stand out without going over the top, making you the envy of other guests. Choosing an appropriate blue wedding suit is an excellent way to ensure that you look great and feel confident on your special day.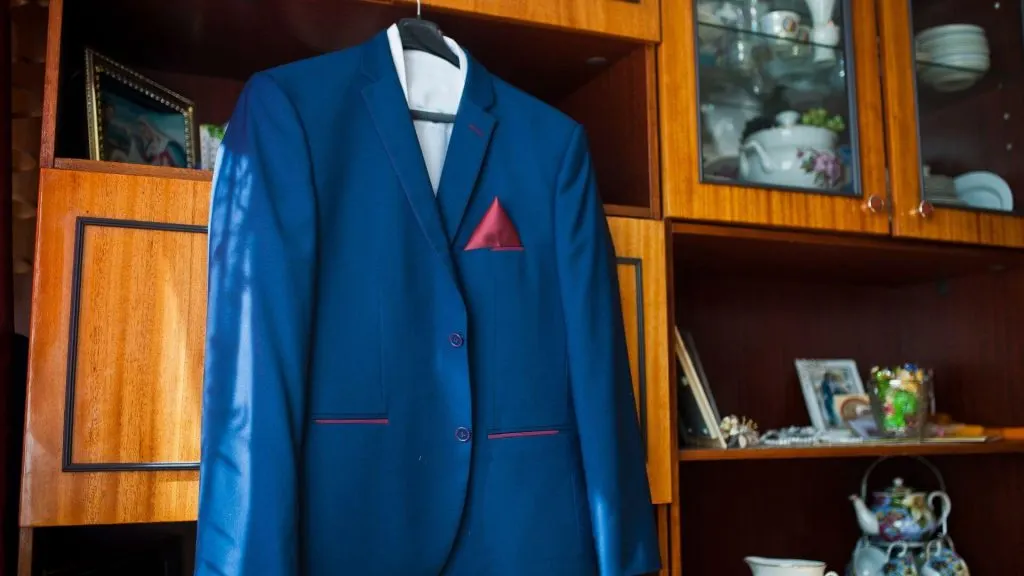 Consider a Custom Outfit
Having a custom-made garment ensures that you have something tailored specifically to you. Not only will this ensure that your wedding outfit fits you perfectly, but it will also ensure that the design details flatter your body type and style. Furthermore, having a tailor-made garment allows you to personalize the design in ways that are not available with off-the-rack clothing. You can choose from different fabrics, patterns, and colors to create a unique look that will make you stand out.
Additionally, custom attire usually uses higher-quality materials than off-the-rack garments. This means your outfit will last longer and keep its shape for years. Moreover, creating a custom outfit also allows you to work directly with a specialist who can offer invaluable advice on fit, fabrics, and styling tips. With their help, you'll be able to find something that flatters your body type while reflecting your style.
Think About Accessories
When it comes to accessorizing, try not to go overboard. Stick with just one or two statement pieces, such as cufflinks, pocket squares, or ties. If you don't already own them, start shopping around for accessories that will complement your suit or tuxedo.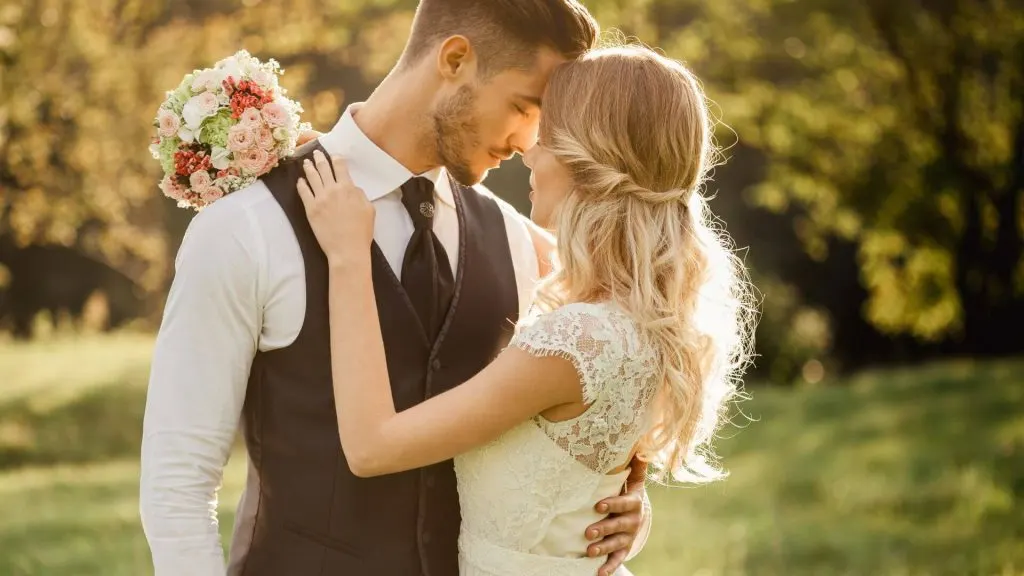 Don't Forget About Shoes
Your shoes are just as important as the suit or tuxedo for your overall look. They should be comfortable and stylish, so try to find a pair that coordinates with the rest of your outfit. A good rule of thumb is to aim for leather dress shoes in a neutral color, such as black or brown.
Have a Backup Plan
Finally, make sure you have a backup plan if something goes wrong on your wedding day. Whether it's unexpected rain showers or an ill-fitting tuxedo, having another option will give you peace of mind knowing that you can still look fabulous no matter what arises.
By following these six tips, you'll be able to find the perfect wedding outfit that is both stylish and comfortable. All it takes is a little patience, research, and planning – soon enough, you will have an ensemble that is worthy of such an important milestone in your life! Good luck on your shopping journey, and congratulations on your upcoming nuptials!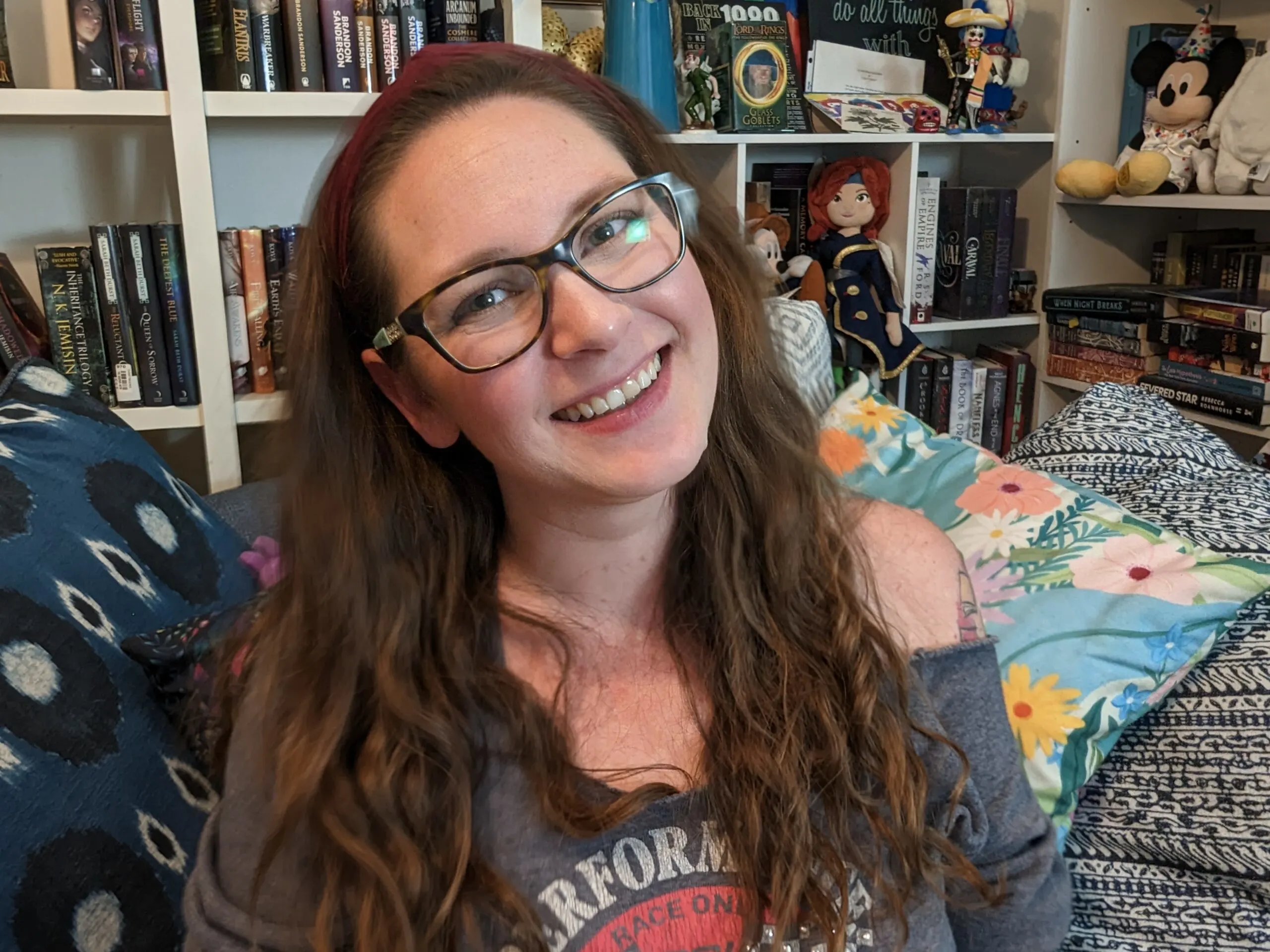 Jessi is the creative mind behind The Coffee Mom, a popular blog that combines parenting advice, travel tips, and a love for all things Disney. As a trusted Disney influencer and passionate storyteller, Jessi's authentic insights and relatable content resonate with readers worldwide.