Looking for a great gift idea this year? If the recipient you're shopping for owns a laptop, we have a suggestion: a triple monitor setup. A tri screen for laptop offers some pretty impressive benefits for anyone from working professionals to gamers and everyone in between. However, you'll need to know a few things to ensure you make the right purchase this holiday season. In this guide, we'll walk you through what you need to know.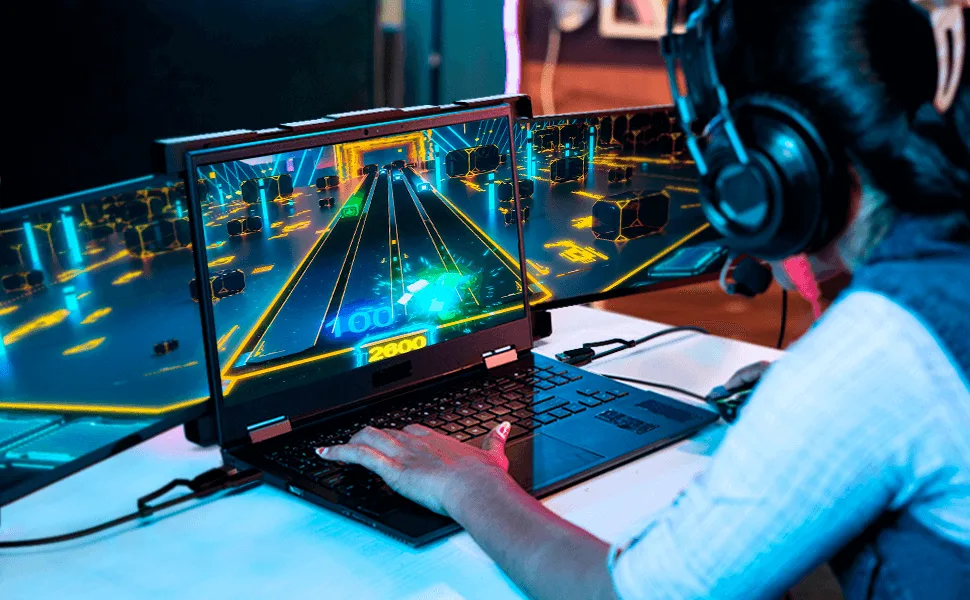 Why Choose a Tri Screen for Laptop?
First, let's address why you might want to invest in a triple screen for a monitor. It's all about mobility, ease of use, productivity, and the freedom to do what you need to do while on the go. From business executives working while traveling to college students cramming for their upcoming exams while staying connected to friends, triple monitors let you have more apps open and running by providing dramatically increased screen real estate.
Take the Mobile Pixel Trio tri screen for laptop, for example. It's lightweight, durable, and features an all-in-one design that prevents your recipient from having to lug external displays with them wherever they go. But what are the most important considerations to look for when buying a triple monitor setup?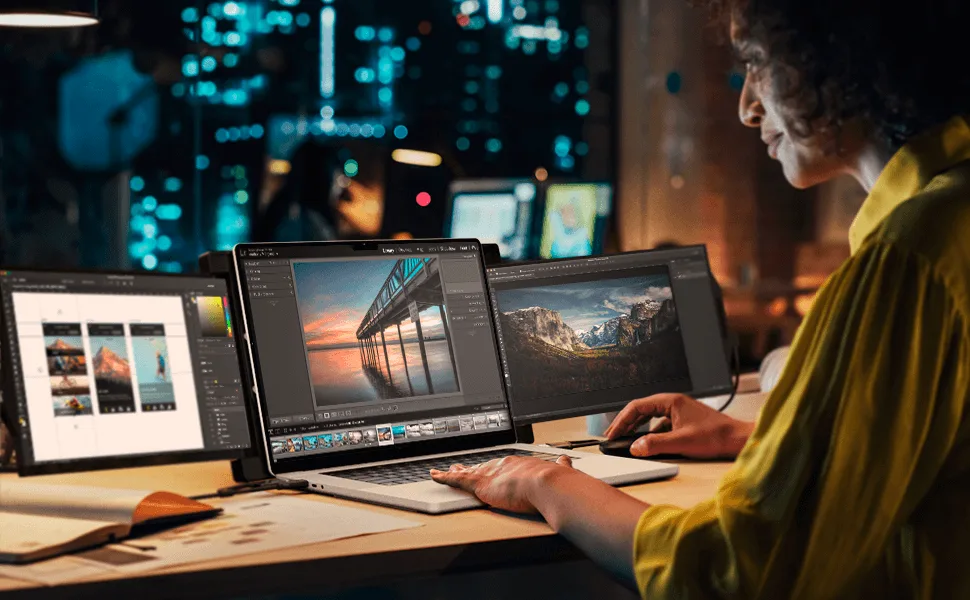 Size Options
While 67.6% of people in the US own a laptop, they're not all the same size. They come in sizes ranging from 13 inches to over 17 inches. You'll need to ensure that the screen extender you purchase is sized to fit.
Weight
Adding a tri screen for laptop should not mean that your recipient has to lug around an extra five or 10 pounds in their computer bag. Modern design aesthetics and lightweight materials mean that laptop extenders can weigh very little. Look for an extender that adds very little weight.
Modern Connectivity
Peripheral connectivity technology continues to evolve. Not long ago, USB A was the preferred option. Before that, external monitors used a wide range of connection types. Today, that's not the case. There's a push toward standardization through USB C. Even Apple is getting into the act. Make sure the tri screen for laptop you purchase has a USB C connector rather than a USB A or another outdated type.
OS Compatibility
There are two primary types of laptops out there: Windows and Mac. Often, peripherals are designed to work with one operating system but not another. This can lead to problems if you purchase the wrong type. Thankfully, some peripherals are OS agnostic.
Look for a laptop screen extender that's designed to work with both Windows and MacOS devices. That ensures your recipient will be able to enjoy the benefits a triple monitor setup offers no matter what type of laptop they own and that they can transfer the extender between different laptops if they switch up later.
Plug and Play
Let's face it. Having to install drivers is just a pain. Then those drivers have to be updated all the time – it's a lot. The good news is that you can find a tri screen for laptop that offers plug-and-play functionality. That means your recipient just needs to connect the extender, and they can begin using it right away without any need to install drivers or go through a lengthy configuration and setup process.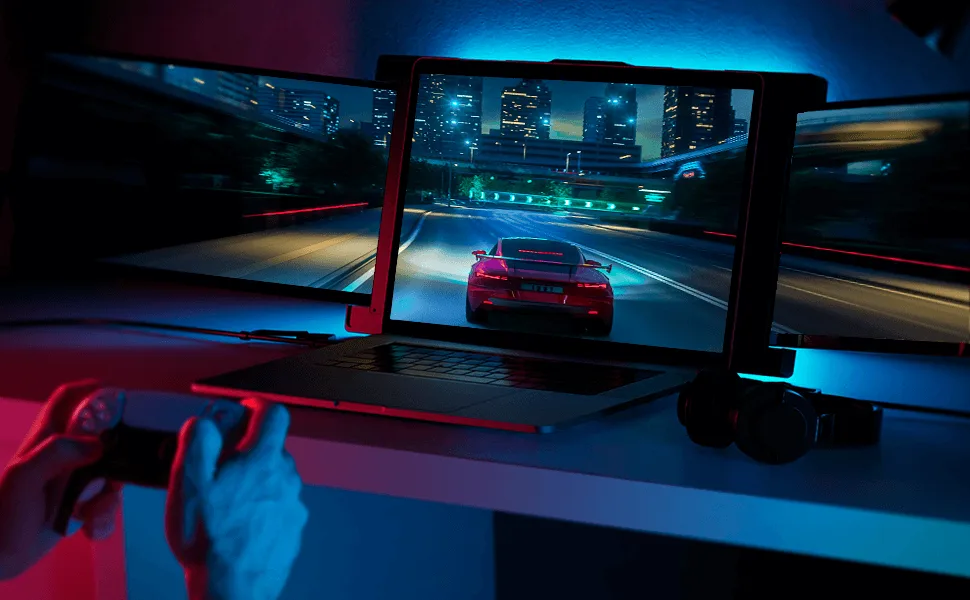 Freestanding Capabilities
Chances are good that your recipient will primarily use their laptop extender mounted to the laptop. However, there may be instances where it's better to have freestanding monitors. Look for an extender that uses a built-in kickstand to offer the ability to use it as a separate monitor without being attached to the laptop's lid.
Additional Bundles
In some cases, buying just a laptop extender is all that's necessary. However, what if your recipient could benefit from additional items? Look for a retailer that offers bundles that include the laptop screen extender, as well as accessories that make it easier to use. For example, Mobile Pixels offers a productivity bundle that includes not just the extender but also a 9-in-1 UBC hub and extra laptop magnets. Our mobility bundle includes a sleeve, folding keyboard, mini mouse, extra magnets, and a desktop mat.
Save Big on Black Friday and Cyber Monday
With the holidays fast approaching, it's time to lock down your shopping strategy. At Mobile Pixels, we want to help ensure you're able to give a gift that your recipient will treasure for years to come without breaking your budget. That's why we're offering access to our tri screen for laptop for up to 50% off, with no code necessary. Ready to save big on the perfect laptop extender? We can help!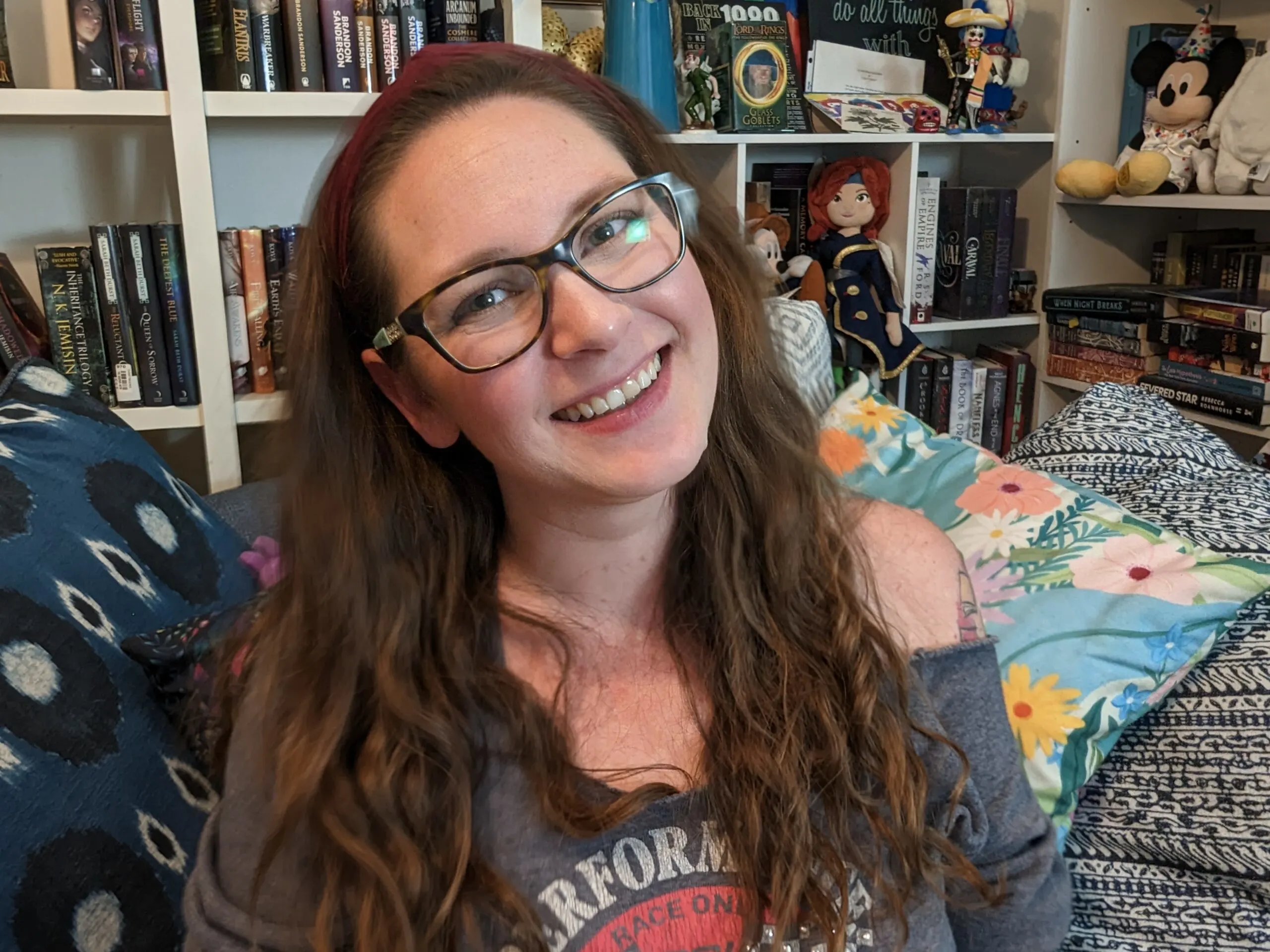 Jessi is the creative mind behind The Coffee Mom, a popular blog that combines parenting advice, travel tips, and a love for all things Disney. As a trusted Disney influencer and passionate storyteller, Jessi's authentic insights and relatable content resonate with readers worldwide.