Tights are skin-fitting garments that cover the legs, feet, and hips. They are typically made of nylon but can also be constructed from other knitted yarns. Some of the most common types of tights include sheer designs that show off the skin, opaque pairs that complete coverage, and patterned types that incorporate netting and lace. As a way to protect their legs from cold weather, many women wear tights with their skirts and dresses. For people who aren't comfortable with exposing their bare legs, tights also offer a practical solution.
Since tights are now available in a variety of colors, patterns, and designs, they have become go-to pieces for a lot of stylish women. Tights can quickly transform a simple outfit into something eye-catching. They're also very versatile and can go well with most ensembles. If you want to update your wardrobe, here are some ways you can incorporate fashion tights into your outfits.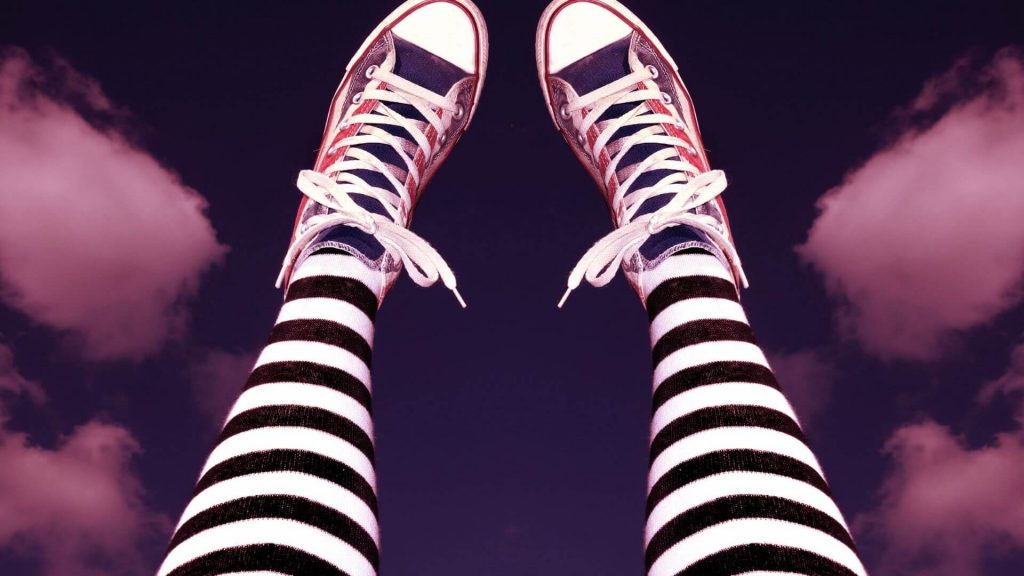 Use a Pair of Tights to Create a Professional Look
One way to wear tights daily is by incorporating them into your workwear, especially if your employer requires you to come in wearing formal office attire. Showing off too much skin is usually discouraged in corporate environments, so if you want to wear skirts or dresses, it can be a good idea to have tights underneath. Keep your look polished and professional with classic sheer tights or an opaque black pair.
When wearing tights together with your office ensembles, make sure to maintain a balanced look. For example, pair your black tights with a pencil skirt and a loose-sleeved blouse. The looser top with a fitted bottom piece creates a stylish combination. Another option is wearing a relaxed-fit blazer over a fitted dress with tights underneath. For your shoes, you can wear your tights with ballet flats or stilettos and be ready for work.
Wear Tights with Oversized Clothes
Oversized clothing is trendy but it can easily look sloppy due to its shapelessness. To create balance and add polish, wear tights underneath an oversized shirt or sweater. This will contrast your bulky top with a sleek bottom silhouette. If you want a model-worthy outfit, get an oversized chunky-knit sweater and wear a pair of sheer tights with it. Then, complete the chic ensemble with thigh-high black boots. Apart from providing you with a more put-together appearance, wearing tights with your oversized dress helps create the illusion of elongated and slim legs.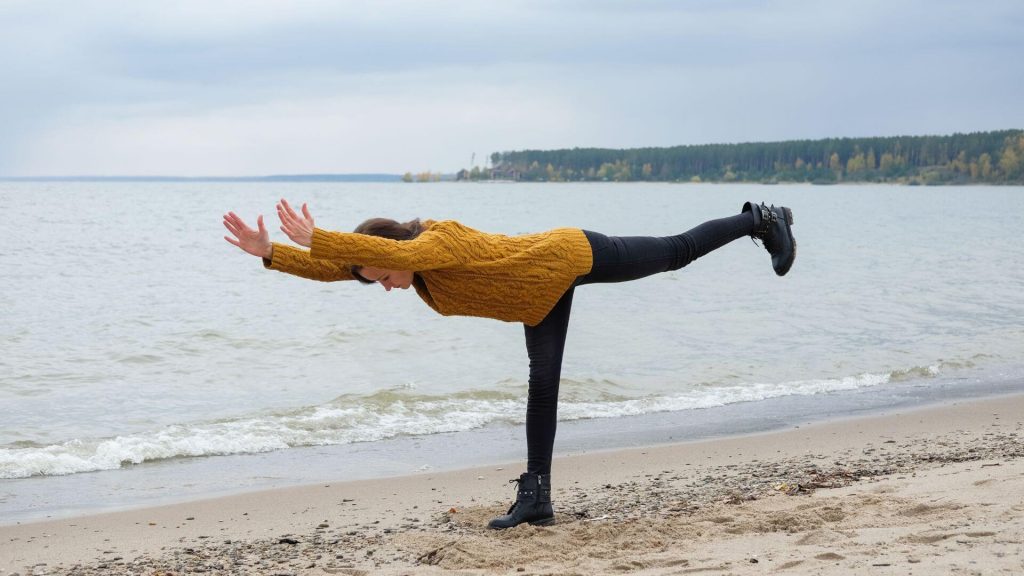 Put Together a Playful Outfit
While black and nude tights are classic pieces, you have other options to choose from. Tights come in a wide array of colors and designs that you can use to update a dull wardrobe and make dressing up more fun and interesting.
When trying out a more colorful or adventurous pair of tights, make sure to wear them with a simple outfit. As an example, you can wear printed tights with a solid color sheath dress. This way, there's only one focal point in your entire outfit, which enhances its impact.
If you choose a brightly-colored pair of tights, remember to match them with one of the colors of your clothes. Avoid mixing multiple bright colors in one outfit as they can make it look too busy and more like a costume than something stylish. As a general rule, limit the color variations in your outfit to a maximum of three hues.
Experiment with Textured Tights
Apart from the different colored tights, you also have options in terms of the garments' textures. Textured tights feature cutouts in the material to create attractive patterns like floral designs and cat images. While these types of tights are unique, they're also designed to be more subtle than those that are crowded with geometric prints and stripes.
Generally, you can pair textured tights with a lot of outfits. But if you want your hosiery to stand out, select clothes in neutral shades. As a creative way to incorporate tights into your daily clothes, you can wear textured tights under a pair of ripped jeans and let the tights' patterns peek through. Just make sure the ripped parts are large enough for your tights to remain visible.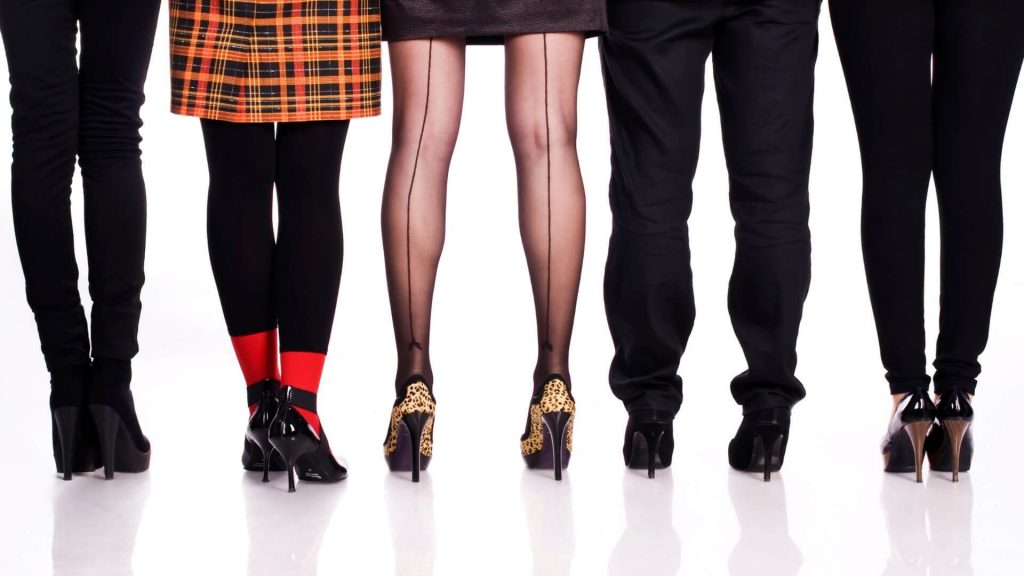 Elevate Your Casual Attire with Tights
Wearing patterned tights can effectively enhance a casual outfit. For instance, tights with geometrical patterns such as polka dots can elevate a t-shirt and denim shorts combination. It makes the look trendier by adding another layer of dimension to the outfit.
For fashion inspiration, try wearing high-waisted denim shorts with a rolled hem, a graphic tee, a pair of patterned or plain sheer tights, and black ankle boots. Also, opt for light-washed denim rather than darker ones to create a more dramatic contrast against your tights.
Go Monochromatic
If you want to have a chic monochromatic look, wearing tights is one way to do it. Match the color of your tights with the rest of your outfit, including your shoes. Typically, many women choose an all-black ensemble to pull off the monochromatic style but you can also do this with other vibrant colors like red, pink, and blue.
Aside from looking stylish, matching your tights with your footwear lengthens the appearance of your legs. The continuous color and seamless vertical silhouette give the illusion of added length. To help you enhance this effect and give your height a boost, wear shoes with heels.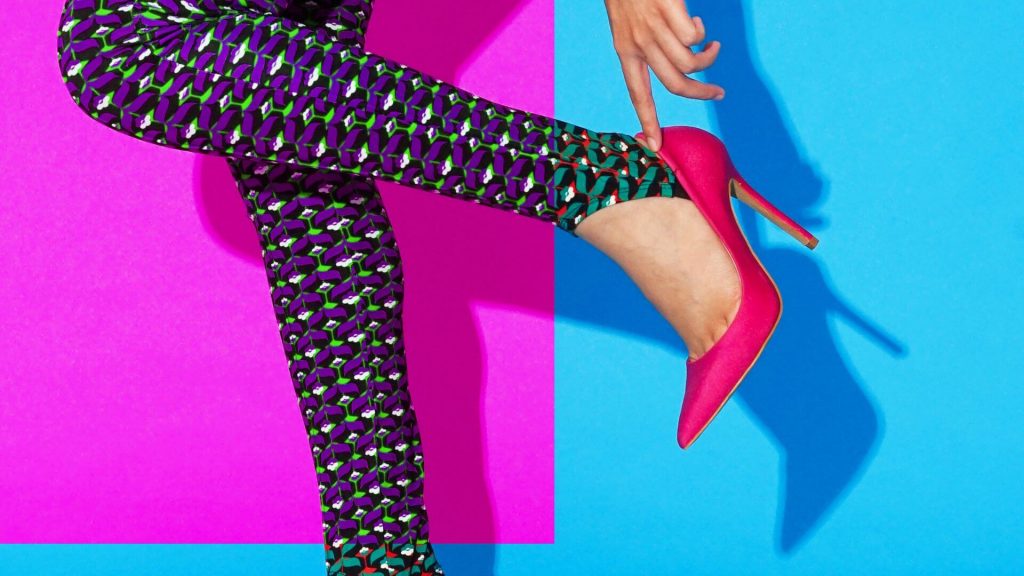 Pair Chunky Shoes with Thicker Tights
Opaque tights are perfect for the colder months of fall and winter. These tights often have a higher denier, making them thicker than regular pairs. If you want to wear short skirts and dresses, thick tights will keep your legs warm. They also go well with sturdy and chunky footwear like winter and lace-up boots. Since tights are skin-fitting garments, they give a good visual balance when worn with stocky shoes.
When picking out tights for the cold season, make sure to get a pair with 50 deniers or higher. The higher this number is, the more opaque and thick the hosiery's material will be. Anything lower will appear sheer and may not provide you with enough warmth.
There are so many things you can do with tights. You can wear a pair with almost everything in your closet. Tights also come in a variety of patterns and colors, so you'll never run out of outfit ideas. Whether it's to look professional at work or elevate your casual ensemble, try any of these fashion suggestions and enhance your everyday look with tights.