Deciding what to buy your grandchildren for Christmas or their birthday can be a difficult challenge. After all, there are so many different kid's toys available nowadays, making it almost impossible to know what to buy. Nevertheless; don't worry, as that is where this blog post comes in. Here are some ideas: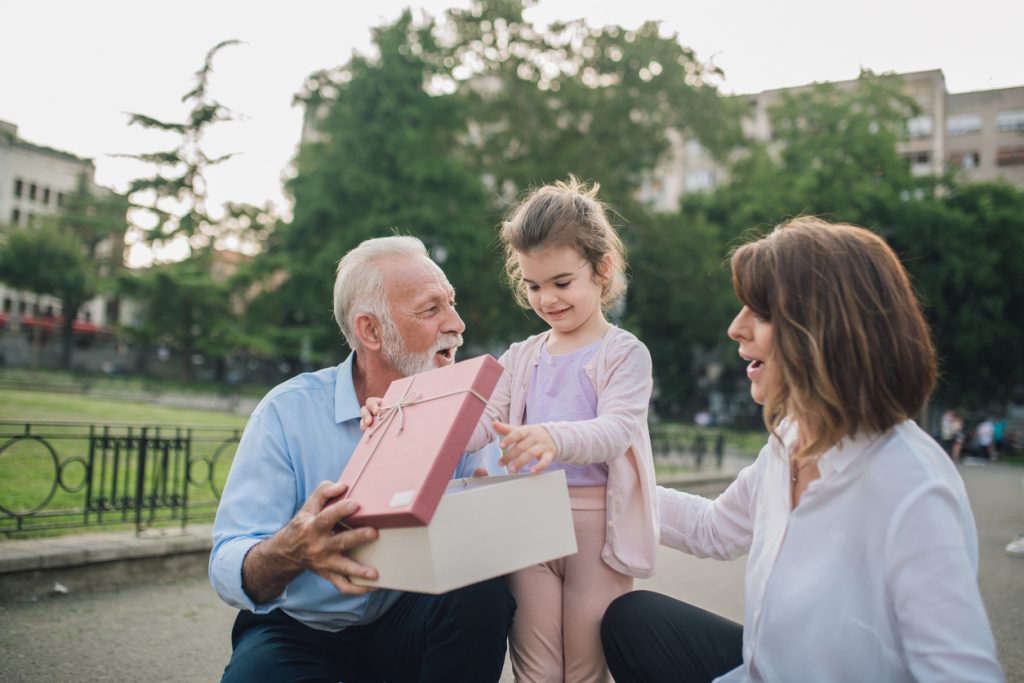 The Best Gifts for Grandkids!
If your grandchild is too young to realize what you're buying, why not purchase something to help the parents? For example, a stroller is a good choice. Check out The Definitive Best Umbrella Stroller List of 2020 by Parenting Pod for more information on this. If its toys you're looking for, here are some great suggestions:
Smoby Supermarket Checkout Centre with Trolley (5 stars)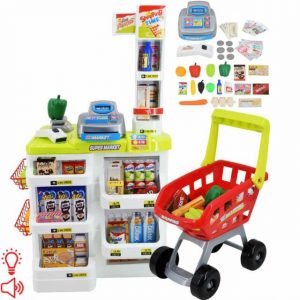 This supermarket toy has a fantastic and eye-catching silver and lime green color scheme. Therefore, it appeals to both boys and girls. The features that come with this product include the following; a trolley, an electronic cash register, coins, a scanner, a credit card reader, a conveyor belt, a vegetable scale, and shelves for product display. In addition to this, the accessories that come with the toy are eight pretend fruits and vegetables as well as nine products, such as ice tea and a Cornetto.
Little Tikes Tough Jobs Workshop (4.5 stars)
This is the perfect role-playing toy for any boy. The workshop features a navy blue work surface as well as splashes of red and grey colours throughout. Accessories that come with this toy include the following; a wrench, a pegboard, a built-in saw, nails, a hammer, a vice clamp, hooks, and more. As you can see, the fun to be had is quite seemingly endless!
Le Toy Van Daisy Cottage (4 stars)
If you are looking to buy a toy for a girly girl then this is certainly it. This beautiful little dollhouse is pink in style and features light green window shutters and a door. There are cute little daisies printed around the dollhouse as well. Moreover, this toy comes complete with a furniture set. This is highly beneficial because it means that the little girl receiving the toy can play with it straight away because she has everything she needs.
Raleigh Daytona 24 Inch Boys Orange (4 stars)
If you are at a loss regarding what to buy a boy then a great idea is a bike. A bike is a toy that every child should have when growing up. It provides an unlimited amount of fun and it is a great way to promote a healthy lifestyle. This bike, in particular, is a good choice because of its fantastic black and orange style which is both modern and eye-catching. Moreover, it comes with an 18-speed gear set which adds to the fun to be had as well.
KidKraft Red Retro Vintage Wooden Kitchen (5 stars)
A kid's kitchen is a toy that is assured to put a smile on your grandchild's face. This one, in particular, is fantastic because it boasts a bright red color and a stunning retro style. It also comes with a whole host of features that add to realistic play, these include; a cordless phone, click and turn knobs, a removable sink, and more.