Whether you are actively trying to conceive or in the process of choosing the best fertility doctor, making the decision to extend your family and have a baby is exciting. Going forward, your life will never be the same but there are plenty of aspects you can start considering now, so you will be the best parent you can be.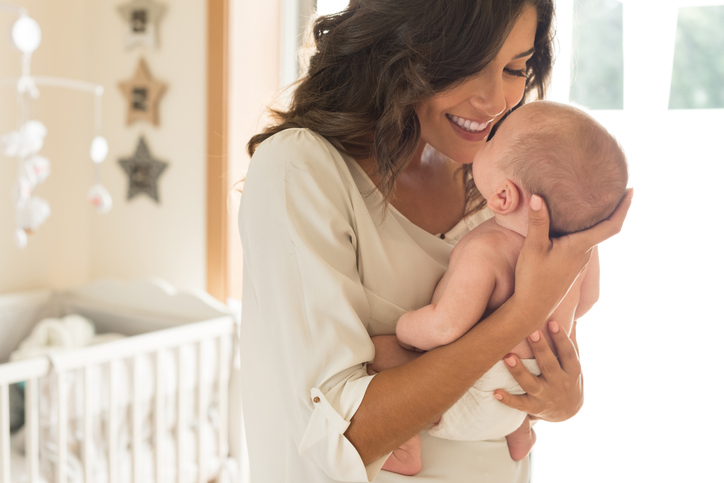 Consider Your Support
When you have a new child, they need constant care and attention. Having a partner or a good support system from friends or/and family makes the process a lot easier. A lot of new parents need support and help, from assistance running errands, babysitting, or even having a friendly ear to offer. Try to be realistic about how having a child will affect your life. New babies can put a strain on the strongest relationship so knowing what support is there and how it can be utilized always helps.
How Will We Parent
Even before the new arrival, it is worth taking the time and having a conversation about how you want to raise your child. Creating a family and life together can bring you closer within your relationship and it is easier to reach this goal when you have an open relationship and can share perspectives with each other.
Parenting with another person involves compromise and joint decisions, especially is you want the relationship to grow stronger. Aspects to consider are financially how will you be able to support your growing family, morals you want to instill in your child, how you will approach hurdles such as discipline and potty training.
Talk Finances
When a baby enters your world your finances will change. Expenses will go up, saving decrease and monthly earnings could also change as well. As partners and future parents, it is an important conversation to have. Not only will this help you understand your current financial standing but also to discuss topics around maternity leave, whether you plan to return to work, childcare, or if you are considering starting a side hustle to earn a little more.
Understanding your financial status will also determine what you look to buy. When having a baby there are items that you undoubtedly need such as a crib, clothes, stroller, to name a few. however, when you start looking around and exploring the shops you will see there are so many different brands and choices available. By knowing your finances you will be able to determine a budget together to ensure you can buy what is required affordably.
Expectations
Everybody has their own view of how they see themself as a parent. It is important that these expectations are discussed. You may expect joint responsibility with night feeds whilst your partner might expect this to be done by you. Having an open and frank conversation about what you expect from each other will ensure your relationship remains strong and tension doesn't mount.
What It Means To your Lifestyle
As a couple or even as individuals you may have passions, hobbies, or an active social life. Once a baby and child are thrown into the equation they require care, so it important to discuss and understand how a balance can be found. It is important where possible to still be able to do the things you enjoy as an individual as this can help you unwind and regain a sense of your own individuality, however, an agreement on how this balance can come about is needed. It may require some compromise such as moving to a different gym with childcare included, it may be considering hiring a babysitter and working together to find one you agree on, or even having to prioritize your child over your social activities.
Birth Plan
You are not even pregnant yet, however it is important to discuss the pregnancy journey together and how you are planning to bring the baby into the world. There are many different choices that can influence how you choose to birth. You have the location to think about, do you intend to have the baby at the hospital or at home. Then there is pain relief, are you willing to use pain relief, if so which one are you thinking about, what are the risks, if you don't want to use pain relief why not, will you try hypnobirthing. Do you want to have a water birth? Who is planned to be at the birth? By taking those points allows you to understand and consider each other's wishes.