A lot of people love the lux interior design style but aren't too sure how to go about it. And it's no surprise – it takes skill to make a room look opulent without going into tacky territory. In truth, the simple solution is to take inspiration from the famous interior design periods known for their luxury and decadence. Art deco, Hollywood glam, and Empire style are all great places to start. There are 6 key items inspired by these design periods that will make your living room look luxurious and fancy in just the right way.
Make Your Living Room Look Luxurious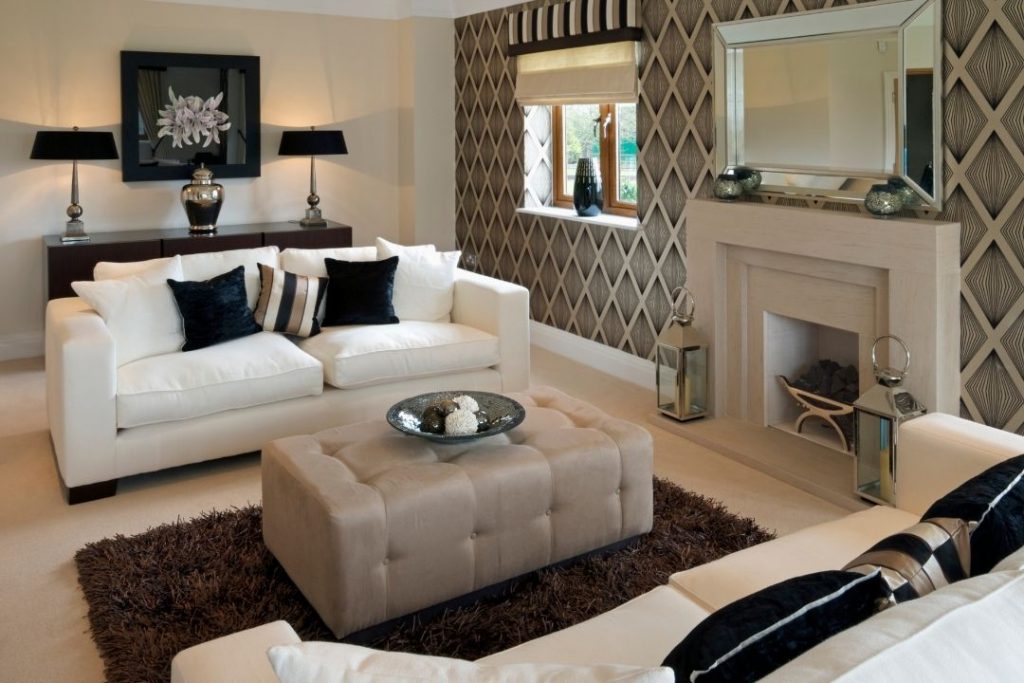 Velvet Details
Art deco is known for shiny surfaces, luscious materials, and geometric patterns. To get the look in your living room, start with a few key pieces that have art deco details. Most people think of emerald green and gold when they think of this design style, and they're right to do so. These colors add depth and richness to a space, and they're perfect for making a statement. Combine that with something covered in velvet, and you're well on your way to a luxurious living room. A simple way to add a timeless sense of luxury to your space would be to incorporate green velvet cushions into your design. Alternatively, you could go for a more daring look with a green velvet sofa. However, it's important to note that while velvet is without a doubt a luxurious material that will add to the fancy look of any room, it is demanding as well. It's usually best to stick to details when using it unless you're working with a professional interior designer since you don't want to make a room feel too heavy or busy.
Mirrors
Mirrors are a must-have in any luxurious living room. They reflect light, they make the space feel bigger, and they add a touch of glamour. If your tastes lean into the traditional, opting for an ornate Empire-style mirror could help you bring in the perfect amount of luxury combined with the traditional feel. However, if you're more into the Hollywood glam look, you might prefer a sleek and modern mirror with a metal frame. No matter what your style, it's always a good idea to have a large statement mirror that reflects the art pieces you have in your living room.
Art
There are two main ways to introduce artwork into your living room when you're going down the luxurious design route. The first is to get one large statement piece that will take up most of the wall space behind your sofa, for example. When introducing a large painting like this, it's very important to keep it anchored by a furniture piece that's big enough to accentuate it without taking anything away. If you put it on a wall behind a small piece of furniture, it will make the space look unbalanced. The second way to add art to your living room is by creating an elaborate gallery wall with framed art. The frames should be uniform in either style or color, and the art pieces should be chosen to complement each other. For a luxury look, you want to have a big section of the wall covered in framed art – it needs to resemble a real art gallery.
Chandeliers
Chandeliers are synonymous with luxury, and they're the perfect way to add a touch of glamour to your living room. If you really want to go all out, you could install a grand chandelier in the center of the room. However, if that's not possible or you don't want to make such a big commitment, there are plenty of smaller and more understated chandeliers that will still give you the same luxurious look. When choosing a chandelier, it's important to consider the overall style of your living room. If it's very modern, you might want to go for a sleek and geometric one that's brass or gold. If it's more traditional, you could opt for an antique-style chandelier with lots of crystals.
Leather Sofa
A leather sofa is a must-have in any luxurious living room. It adds instant sophistication and refinement, and it's the perfect anchor for the rest of your design. When choosing a leather sofa, it's important to consider both the style and the quality of the piece. You want something that looks luxurious but that will also be comfortable and last for many years. Opt for a classic design in a rich brown or black color, and make sure the leather is soft and supple. You might also want to consider adding a fur throw or some velvet cushions for an even more luxurious look.
Statement Rug
A statement rug is a perfect way to add color, pattern, and texture to your living room. It anchors the space and pulls everything together, and it can really help to define the overall style of the room. When choosing a rug, make sure it's big enough to fit under all of your furniture. You also want to consider the material – a wool rug will add a touch of luxury, while a jute or sisal rug will keep things feeling more natural. Of course, a Persian rug in soft creamy colors is always a classic choice for a luxurious living room.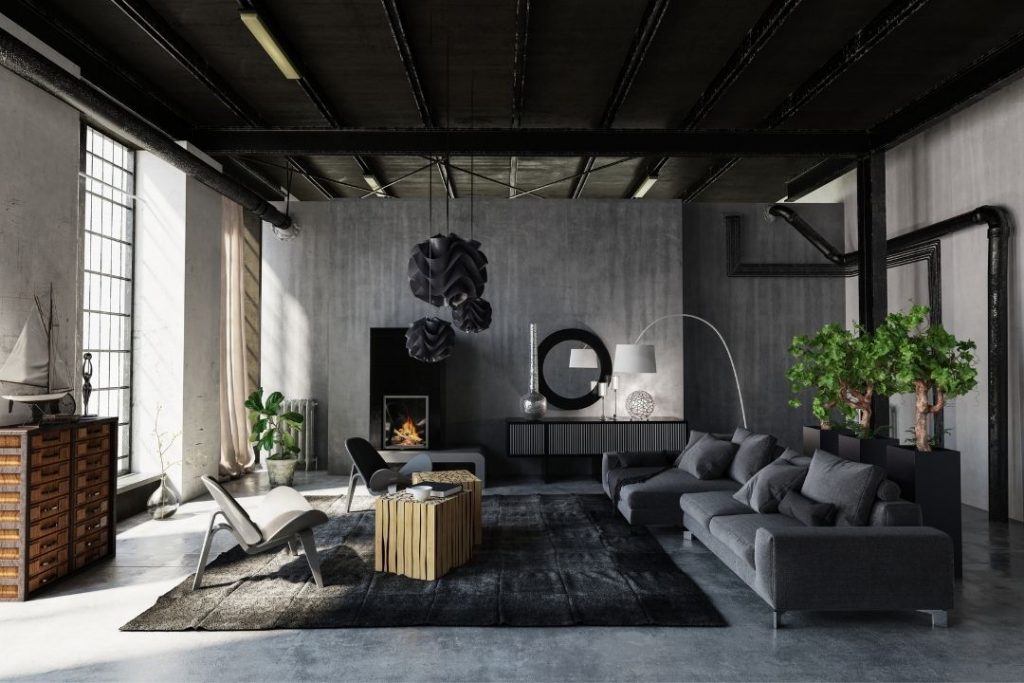 When it comes to creating a luxurious living room, there are certain elements that you simply can't do without. From a statement mirror to a grand chandelier, these are the six items that will make your space look and feel truly opulent. So if you're ready to take your living room to the next level, be sure to incorporate these design elements.