Make sure you avoid these three Airbnb mishaps on your next trip!
As travel restrictions are lifting gradually all around the world and most people feel more comfortable traveling, it's fair to say that now is the perfect time to book your next family holiday!
Booking your rental accommodation can be a lot more enjoyable and practical than booking a hotel room. You may not have a professional kitchen providing cooked breakfast every morning or a cleaning team making your bed every day, but there is so much to gain from staying in a rental such as an Airbnb home. When you book the property for yourself, you have complete freedom about what to do and how to enjoy the space.
More importantly, it's a good idea to opt for self-check-in accommodations, so you don't have to worry about your arrival time. When you've got a long journey ahead, delays are often unavoidable!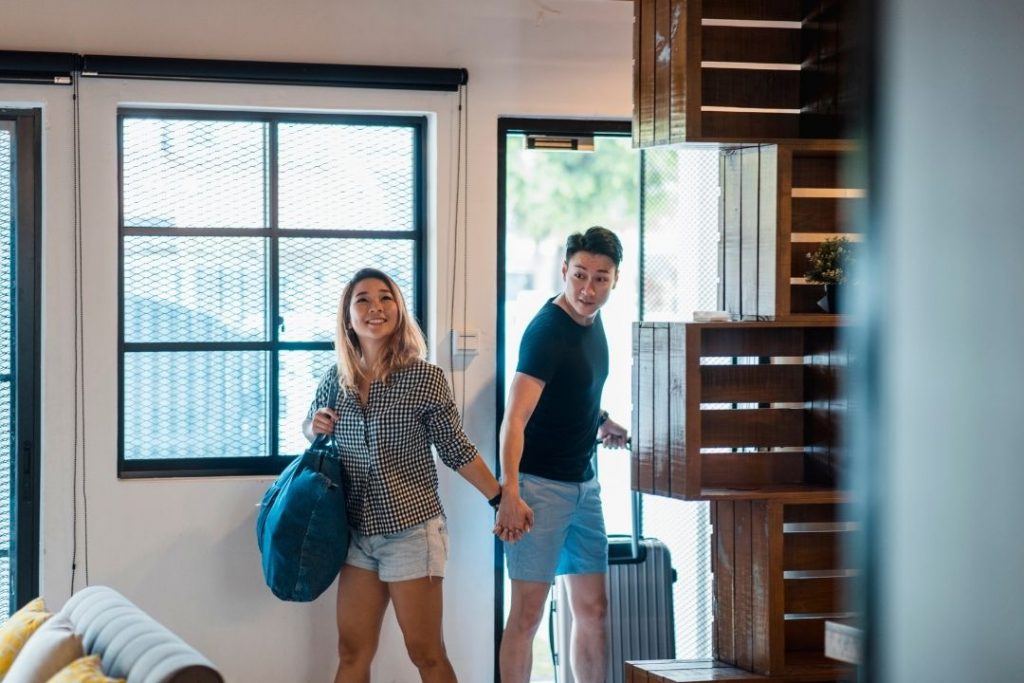 However, despite the many advantages, private rentals can sometimes bring unexpected issues. Here is what you need to consider and how to prepare for these problems.
There is no food available
Not every host will leave a hamper basket filled to the brim with delicious local food. Depending on your arrival time, there may not be any option around for a snack.
You've got many options to tackle the issue. First of all, you may ask your host about it. Some hosts will be happy to prepare something if you warn them ahead. Beware, they may also include an extra fee to purchase some essentials for your arrival.
You can also make sure to bring snacks with you. Packing travel-friendly snacks is not always practical. But, if you can get your hand on some non-perishable food items that can survive the trip, you can make sure that nobody will go to bed hungry.
Finally, it can be a good idea to buy and consume food while you're traveling. You can buy a meal at the airport when you arrive, for instance, or buy some ingredients from a local grocery store.
The accommodation is unsafe
What makes a rental unsafe to use? This could the caused by a variety of issues, such as:
The presence of hazardous materials

Existing damages to the property that put you at risk

Dangerous and unsafe structure
If you have been hurt as a result of issues in your rental, you may need to hire a personal injury lawyer. Indeed, your medical costs and the long-lasting consequences of the injury could be paid by the owner. However, in order to prove the issue, you may need to show evidence of the safety problem. You can provide photographic evidence. It is also essential to reach out to the host to discuss whether the issue can be resolved. Ultimately, your host may not be aware of the issue, so you must give them a chance to sort it out. This could help keep you safe in the long term!
The rental agency, including the Airbnb platform, can also help relocate you to a safer property.
The rental is not as advertised
Unfortunately, sometimes you could get stuck with an unscrupulous host. You booked a fantastic rental based on photos, but in reality, the place looks nothing like in the picture. Does it mean you can wave goodbye to your money and pay for another rental?
You can reach out to the rental company to describe the issue and provide evidence of the problem. Typically, places such as Airbnb have a simple and effective complaint system. Make sure to document all the faults through photos and compare them with screenshots of the listing. Screenshots are essential; because the host could change the listen after your complaint.
Your first point of contact should be the host once you've established the extent of the problems. Try to stay friendly as a confrontational approach is only going to play in your disfavor, even if you are within your rights. Only once the first conversation and attempt at a resolution have been made can you inform the host and the customer service that you are not satisfied.
Most rental companies, such as Airbnb, will offer a refund whenever possible. However, in the case where a refund is not an option, you can also try to get in touch with your credit card company to initiate a dispute.
There is no point denying it: A holiday rental can be a fantastic way of discovering a new location without compromising comfort. However, sometimes, your Airbnb experience can leave much to be desired. Do make sure to do everything in your power to resolve or avoid issues so that you can make the most of your trip!